What Are The Best Crypto-Friendly Banks? A summary of different crypto banks.
Every country has different regulations when it comes to cryptocurrencies. Some countries are more crypto-friendly than others. This blog will look at the top 10 crypto-friendly banks where you can open crypto-focused bank accounts.
Crypto bankings are cryptocurrency banks and friendly investment platforms that allow users to buy, sell, and store digital assets safely. With the world's abuzz about cryptocurrency, here is a look at the best crypto banks.
Unlike standalone cryptocurrency wallets, crypto banks usually maintain federally insured bank accounts and prepaid debit cards. Additionally, the majority of cryptocurrency banking service providers are controlled.
The majority of banks worldwide avoid Bitcoin and other cryptocurrencies. They also avoid or even ban the use of cryptocurrency in their accounts due to a perceived threat to FIAT currency and their activities as a whole. Bitwala, Coinbase, and Wirex were among the first to offer a full-service crypto banking experience.
Additionally, they believe that using cryptocurrency puts them at risk of fraud and money laundering.
Despite these concerns, a growing number of banks have extended their services to cryptocurrency consumers. With the growth of retailers, the market for cryptocurrency as a payment option has increased. Numerous banks have established partnerships with cryptocurrency payment cards, processing systems to handle all types of business-to-consumer transactions.
Certain pioneers have begun constructing the new infrastructure, while established small banks are attempting to become more receptive to this technology in some locations. 
10 Best Friendly Crypto Banks in 2021
Best crypto bank for wire transfer: Ally
Best crypto-friendly banking service: WIREX
Best cryptocurrency bank for Coinbase bitcoin account: USAA
Best for regulated transactions crypto bank: National Bank of Canada
Best crypto blockchain bank: Bankera
Best crypto bank for Europeans: Revolut
Best crypto bank for UK citizens: Barclays
Best for monitoring your budget and expenses crypto bank: Simple Bank
Best for german citizens crypto bank: Bitwala
Best for easiness crypto bank: Change
Wirex Crypto Bank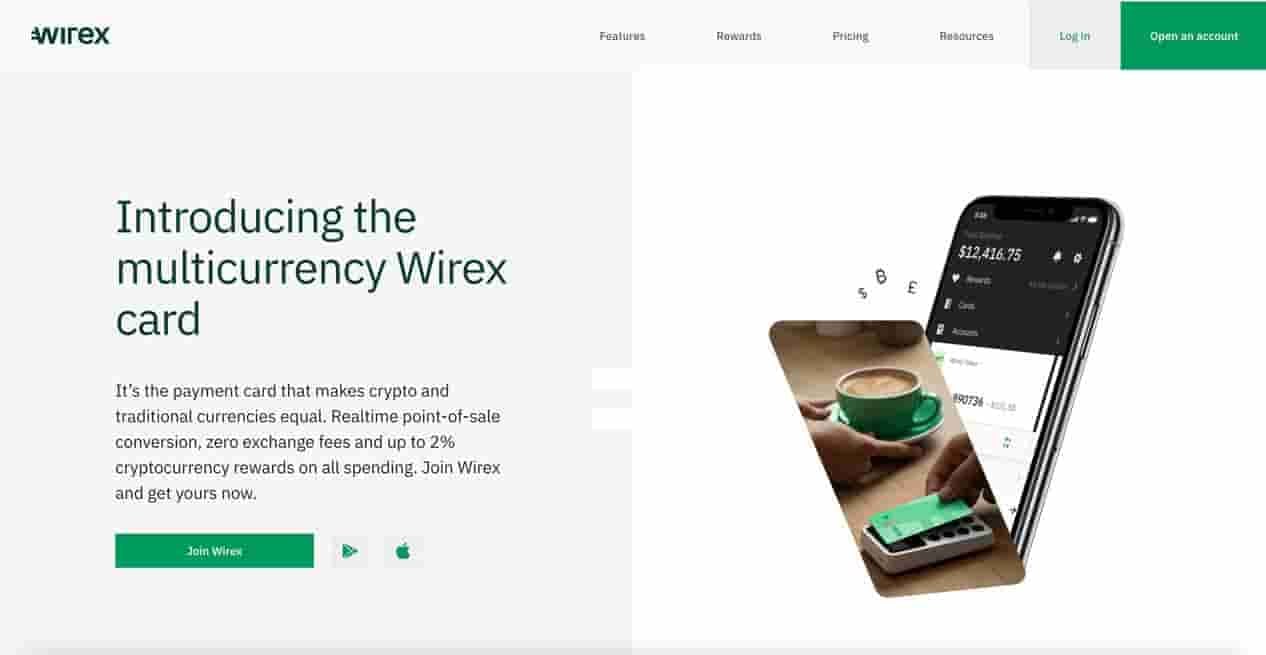 Wirex, headquartered in London, is a cryptocurrency wallet provider and a crypto-friendly banking service for buying and selling cryptocurrencies.
The first Wirex currency account will be located in the United Kingdom, with a British account number and sort code, 100 percent stable, and completely registered with the UK Financial Conduct Authority. It will be open to hundreds of countries around the world.
They even offer you a real debit card that is linked to your account, and it gets better from there:
You will receive 0.5 percent cash back in the form of BTC if you use this card to make in-store retail purchases (Wirex calls it as crypto back).
Here are some more advantages of using this crypto-friendly banking service located in the United Kingdom:
Purchase, store, and maintain your cryptocurrency (BTC, LTC, XRP, ETH) and fiat currency (GBP, USD, EUR).
You can finance your account with a credit card, debit card, or bank transfer.
Instantly convert between crypto and fiat currencies at real-time exchange rates.
Connect your Wirex Visa payment card to your cryptocurrency to convert and spend it in-store and online.
Send 18 conventional and digital currencies around the world quickly and easily.
SEPA/SWIFT/Faster Payments* allows you to transfer money in and out of your account.
Take advantage of unlimited access to the world of cross-border payments
See also: Shorting Cryptocurrency
USAA (The United Services Automobile Association) Crypto Bank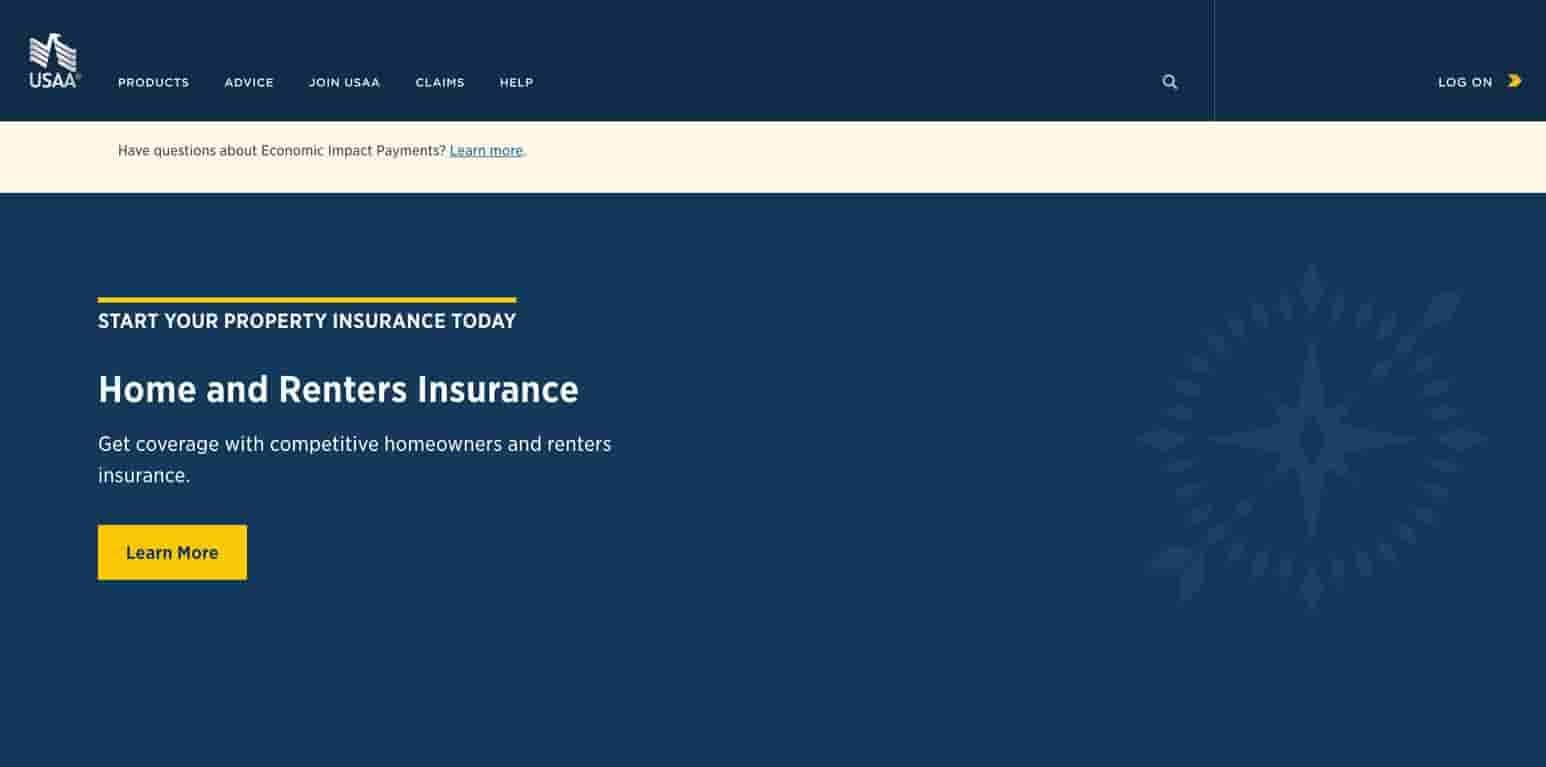 USAA is a financial services firm headquartered in Texas that caters to US military personnel. It's a Fortune 500 organization that caters to serving, retired, and honorably separated military officers and enlisted personnel.
It also enables civilians to open bank accounts with them. It has invested $150 million in Coinbase, making it much easier for USAA bank account holders to use Coinbase's Bitcoin account.
You can completely track your Bitcoin wallet on Coinbase using your USAA account, and thus link USAA to Coinbase, display your balance, and monitor your transactions.
See also: Should you buy Bitcoin now?
Change Crypto Bank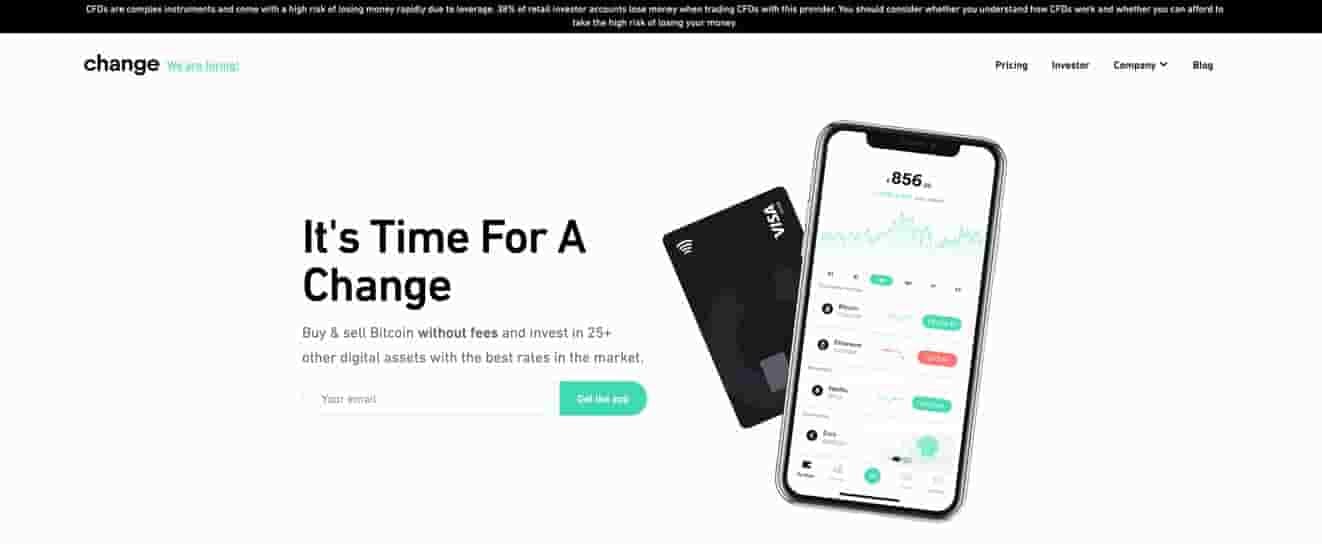 Change is very open about their cryptocurrency dealings, especially with Bitcoin. Their customer marketing emphasizes the opportunity to purchase, sell, and exchange Bitcoin at the best possible prices. They allow their customers to make these purchases using their credit cards.
The change also makes it much easier to open an account with a low initial investment. You can process Bitcoin transactions online or through their mobile app once your account is set up.
See also: Buy Ethereum
Revolut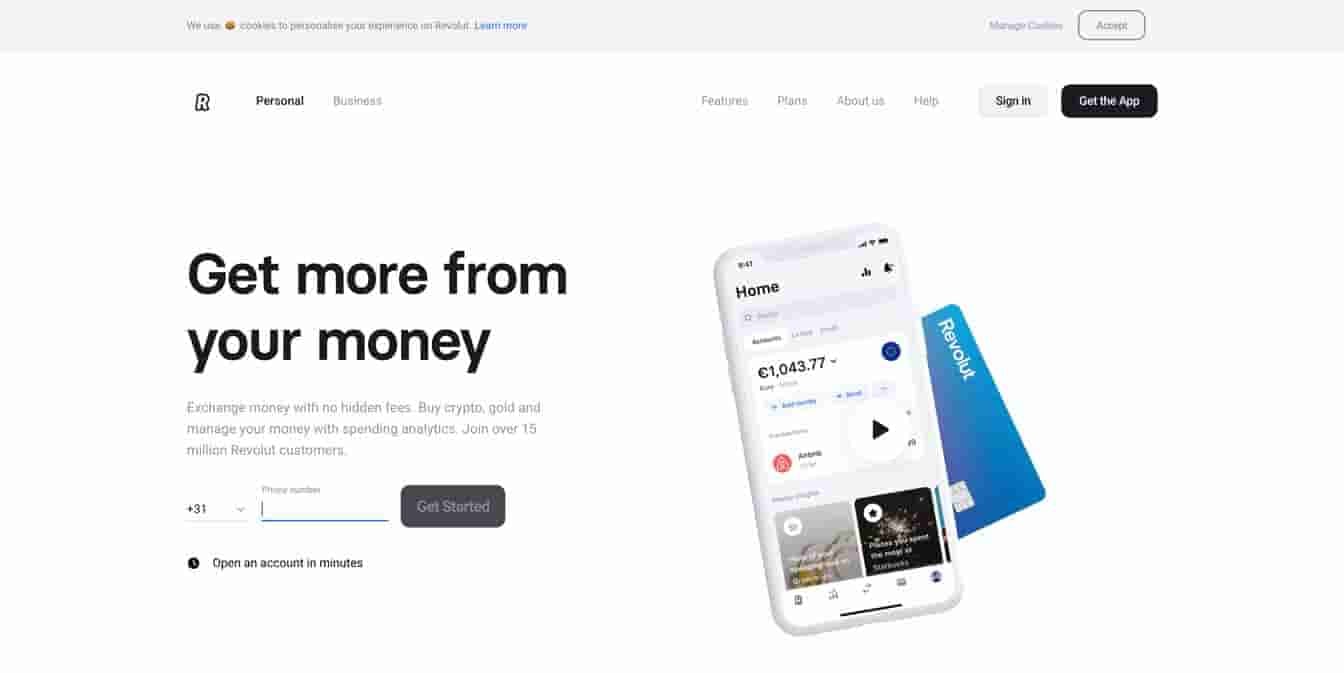 Revolut is a UK-registered company that began without a license but has grown to be a full-fledged bank with over 2 million customers since its launch in 2015.
For the time being, their service is only open to citizens of the United Kingdom and the Eurozone; residents of the United States are not qualified to use it.
Most notably, it enables companies and individuals to use their bank accounts to transact in cryptocurrencies. It also has built-in features to assist you in purchasing bitcoin and other cryptocurrencies.
A quick word about this digital bank in particular. If you're having difficulty transferring money from your bank to an exchange, Revolut might be able to help. This digital bank enables the buying and selling of cryptocurrency directly from your account, but not the conversion of funds to or from exchanges.
See also: Best Bitcoin Interest Accounts
Bankera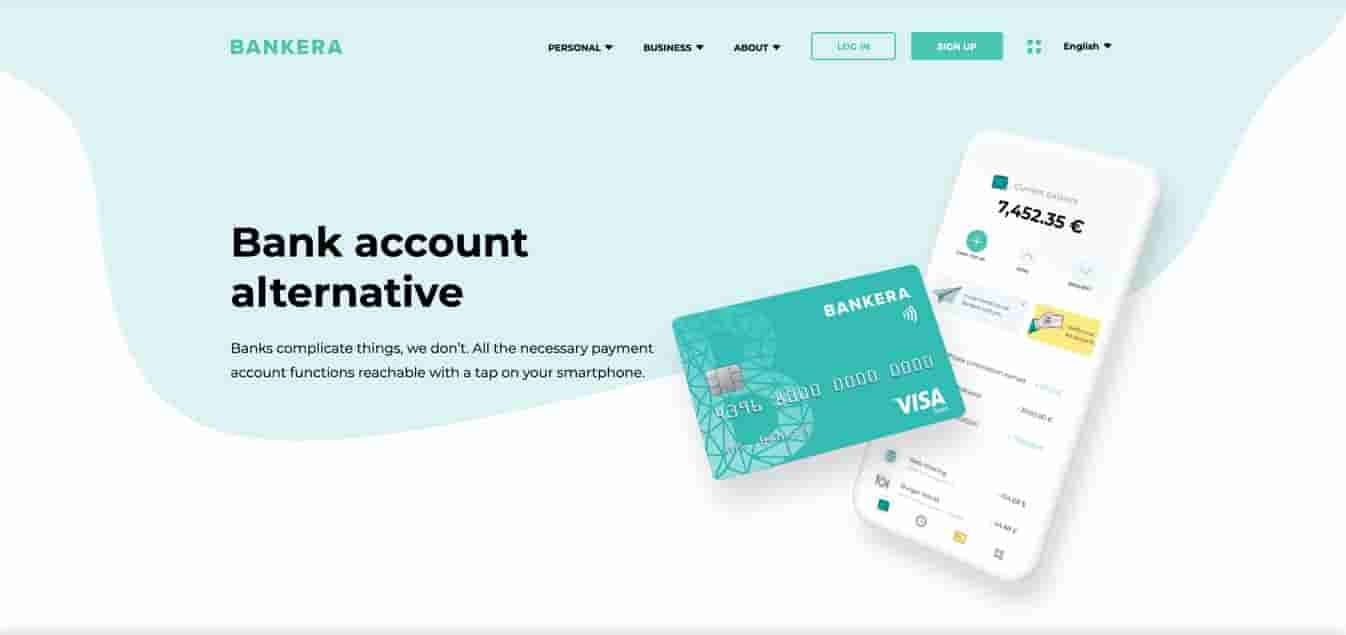 Bankera is creating a straightforward bank for the blockchain age.
Bankera's goal is to serve as a link between traditional banking and blockchain technology. And it is fully capable of doing so because it has established -SpectroCoin previously (popular crypto wallet and exchange).
Bankera would function similarly to traditional brick-and-mortar banks, but with the added benefit of being based on cutting-edge blockchain and AI technology. The process is still in progress, and it is expected to go live in about a year.
See also: Cryptocurrency Grid Strategy
The National Bank of Canada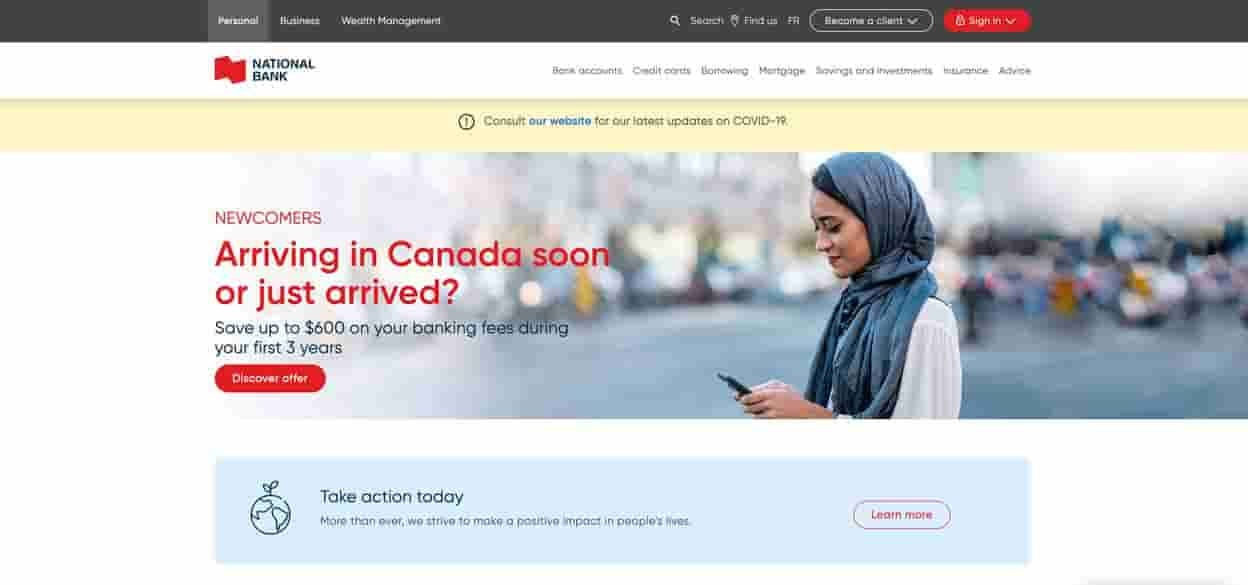 The National Bank of Canada is one of North America's biggest Bitcoin-friendly banks. They have good relationships with cryptocurrency exchanges and enable customers to buy cryptocurrency using credit cards. Because of their crypto-friendly practices, they have a large number of clients.
The National Bank of Canada, on the other hand, strictly regulates cryptocurrency transactions. They don't want to stifle their customers' activities, but they want to keep the organization safe from unnecessary danger.
See also: Best Crypto Payments Cards
Barclays Bank
Barclays is a financial services company headquartered in London, UK.
Din cryptocurrency and blockchain technology are of particular interest to Barclays, the UK's largest investment bank. In collaboration with Coinbase, they offer UK citizens the ability to buy and sell cryptocurrencies using their banking services.
It's also looking at other ways to use blockchain technology to protect cryptocurrency transactions throughout the real world.
See also: Best Crypto Resources
Bitwala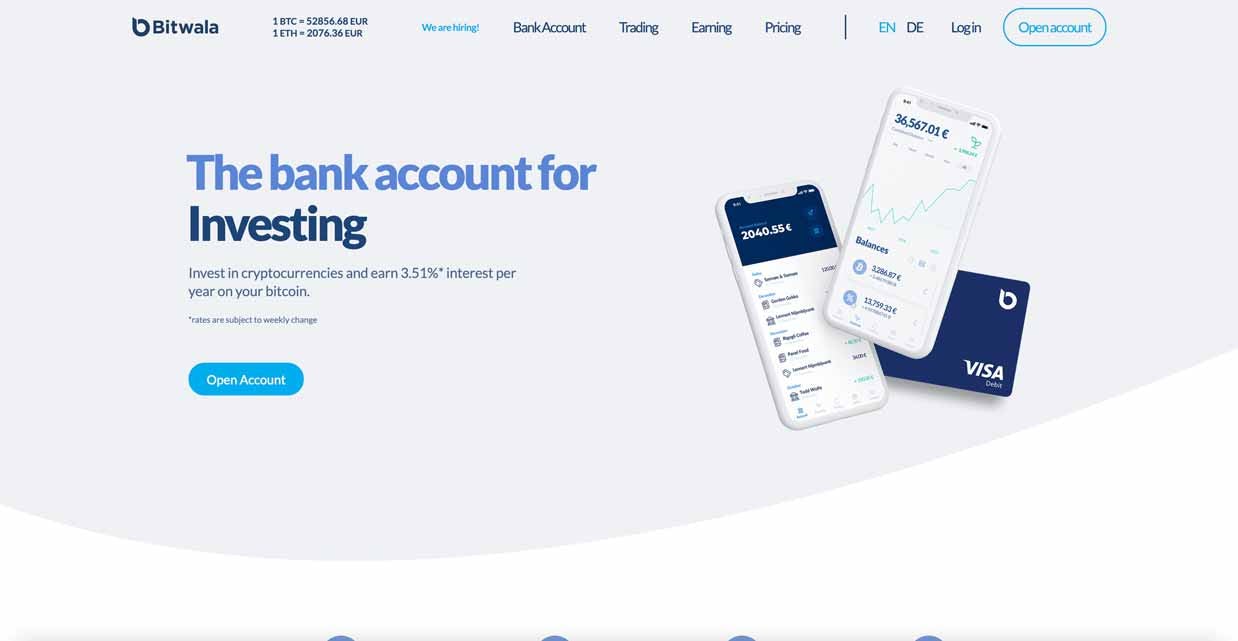 Bitwala is the world's first easy bank account for cryptocurrency, allowing you to handle your daily banking, exchange cryptocurrencies, and store bitcoin all in one account.
Bitwala acknowledges your plight, as their own bank account was closed due to cryptocurrency trading. As a result, they have returned with banking solutions that help cryptocurrency.
Since 2013, the company has operated in this space and is listed as a bank under the German Banking Act. As a result, any German resident can quickly and easily access crypto-friendly banking via their service.
Ally Cryptocurrency Bank
Originally known as GMAC (General Motors Acceptance Corporation), Ally Bank was rebranded in 2010 to become the Ally Bank we know today. They are entirely virtual in nature, with no physical locations for banking. They provide their clients with a range of services and are crypto-friendly.
Unlike several major commercial banks, Ally allows customers to purchase Bitcoin and other cryptocurrencies using their Ally debit or credit card. Additionally, they facilitate and simplify cryptocurrency transactions via wire transfers.
Simple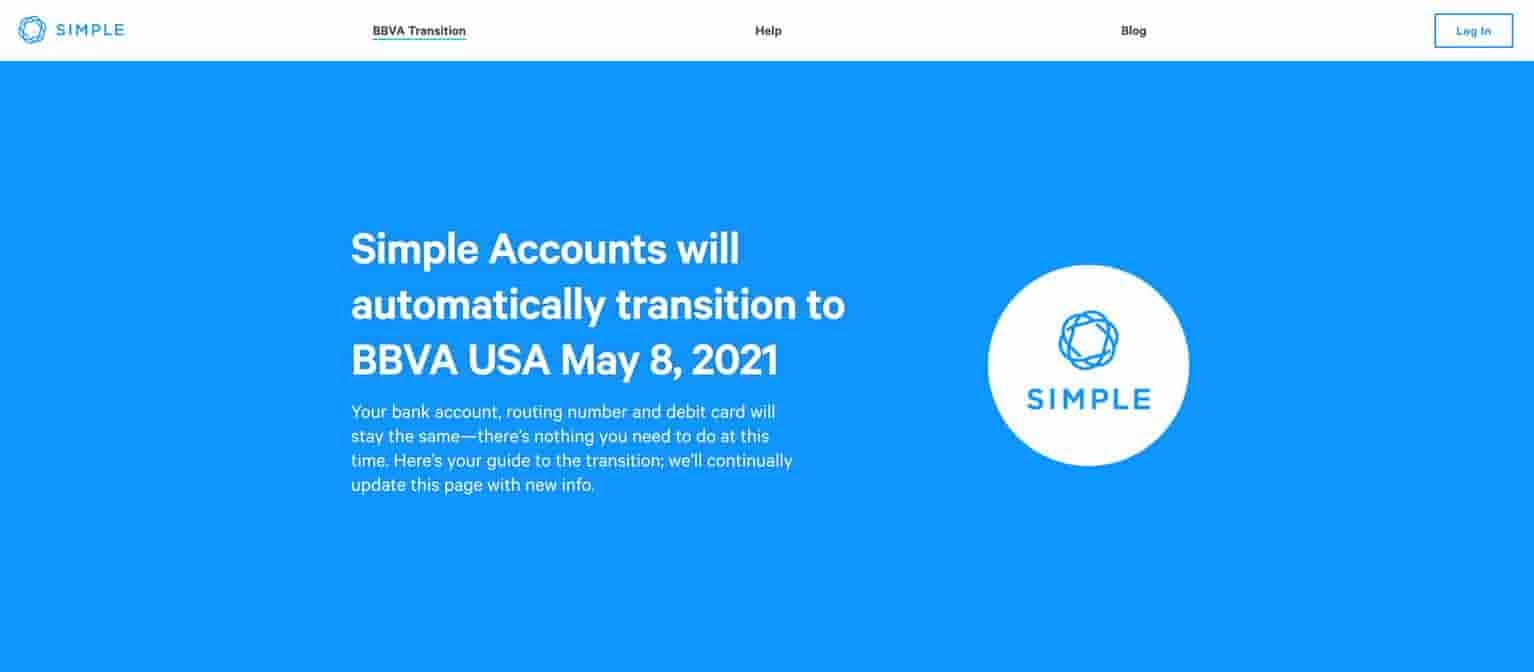 In the United States, this is a relatively new bank. It was established in 2009 in Portland, Oregon, and currently recognizes only residents of the United States. They are insured by the FDIC and are affiliated with The Bancorp and BBVA USA.
The cool thing about Simple is that it allows you to monitor your budget and expenditures in one convenient location. If you have a Simple checking account, you automatically receive access to this program, which can be extremely beneficial for business and personal use.
Simple Bank collaborates with cryptocurrency exchanges to allow their clients to conduct cryptocurrency transactions. Their clients can buy Bitcoin and other cryptocurrencies in a safe environment using a credit or debit card.
Cryptocurrency debit cards are unique because they offer certain benefits, but also disadvantages that may not be relevant to you in each scenario. Make sure that one would not cause you more hassles than it could help.
The Future of Crypto Banks
The Office of the Comptroller of the Currency in the United States has already proposed a law prohibiting banks from blacklisting legitimate businesses, including cryptocurrency companies.
Cryptocurrency exchanges, such as Kraken, now have banking licenses in the United States, and it's only a matter of time before they get them in Europe. After all, this is their primary barrier to acquiring new clients, and getting their own bank could significantly boost their bottom line. Similar movements seem to be occurring in other parts of the planet.
I assume that the world will look significantly different next year, and much better the year after, before banks begin to appreciate and appeal to crypto investors, whether companies or individuals.
Summary Best Crypto Banks
At the end of the day, banks will face stiff competition from other businesses that are encroaching on what was previously their turf (current deposits, deposit accounts, loans, etc. ), and they will become redundant until they change direction and adjust to modern realities.