Blockchain and Crypto Games for All Ages
Playing is one of the simplest and most enjoyable ways to experience something new. Consider the following. Kids do it to see whether they can do it. The new driver does it for the sake of learning. Once you get the training, it's pretty much impossible to stop. In the case that you did want to learn more about cryptocurrency and the entire blockchain, get playing. Let's bring out the best crypto games in the market now.
11 Best Crypto Games
Mythereum: Fantastically Distributed Trading Card Game Built on the Ethereum Blockchain
Farsite: DeFi-powered economic MMO RPG/RTS game with elements of adventure in a sci-fi setting‍
Bitcoin Bounty Hunt: Online FPS centered around fighting other players to collect their bounty
LiteBringer: The first true Litecoin game
Upland: earth's metaverse mapped to the real world
Crypto Slicer: Crypto slicing arcade game
Gods Unchained: Collect rare cards, build your deck and sell cards to other players
Hashkings: cannabis farming and trading game is driven by Steem
The Sandbox: create, own, and monetize gaming experiences
Crypto Assault: Enter a huge 3D world with thousands of players
Sorare: Fantasy Football
Too many of those who are not merely concerned with personal enrichment, crypto is a wider concept. They wish to see cryptocurrency continuing to eat away at the conventional financial structure. They yearn to see it alleviate the stronghold that fiat currencies and banks have over our daily lives. Cryptocurrency is more than an asset class to such people: it is a means of trade that can be used on their own terms.
Over the past few years, there has been no lack of stories about companies waking up and smelling the crypto. A large number of merchants and businesses today welcome payment in BTC and other cryptos for products and services, giving us greater financial independence than ever before. However, the excitement surrounding the ability to pay for your morning latte with crypto (back when it was possible) has obscured another critical area of acceptance.
People are spending more time online, particularly as lockdowns continue. Many of us still spend some of the time online playing games, and it is here that crypto adoption reaches a new level. Blockchain-based games are gaining traction, and they use cryptocurrency to fuel their in-game ecosystems. Transactions made inside these games are going to play a growing role in propelling crypto acceptance in a new direction.
Cryptocurrencies have taken over the gaming world, proving to be an excellent source of revenue for developers. After all, who isn't interested in earning Bitcoin and other cryptocurrencies through gaming?
Mythereum
Mythereum is an online digital trading card game built on the Ethereum blockchain in which players create and compete with their own custom decks of collectible cards. Oh, and please be cautious of dragons...
The most important thing is to do before starting the game is to make sure that your ETH wallet is configured. It will be extremely difficult to enjoy any of the important features without this!
Each Mythereum Card is a unique Ethereum-based cryptocurrency that can be traded, transferred, or sold. Individual cards, as well as booster packs containing five randomly selected cards from the new release, are available. You'll earn Mythereum XP as you progress through the game, which you can exchange for new cards or updates to existing ones.
How does one obtain a playing card? Mythereum is a card game in which players compete with their decks against 2-4 other players. Players will then initiate attacks in an attempt to defend their own Health and outlive all other players, thereby earning Mythereum XP.
Each player chooses which card to bring to battle. There is no restriction on the number of cards in your deck, but a minimum of five is required to play. Each player's deck is randomly shuffled, and they are dealt five cards from their deck to create their starting hand. At the start of the game, each player is given 250 Health Points (HP).
To begin, each player is dealt a random leader card, and one player is randomly chosen to go first. Each player is dealt the same set of random cards at the start of the game. Following the first turn, each player will begin their turn with three random cards. The first player cannot use a skill during their turn, as being first has a significant advantage.
Farsite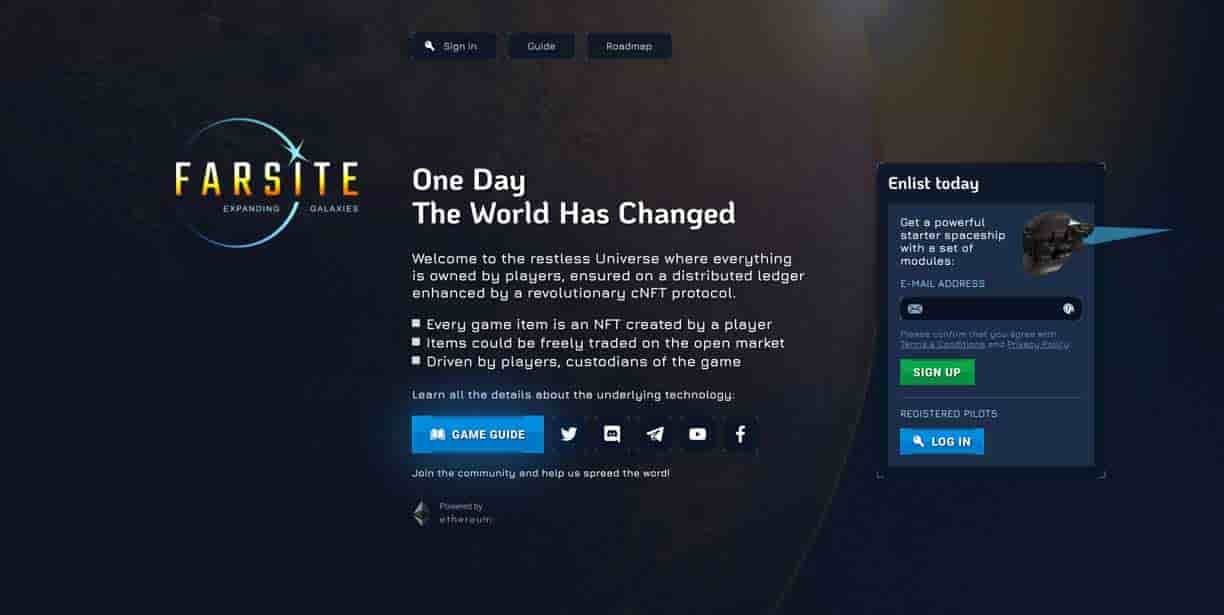 Farsite is a DeFi-powered economic MMO RPG/RTS game with adventure elements set in a post-apocalyptic world that will be published on Ethereum 2.
Gamers will explore the universe in search of exotic materials, or settle on a planet in order to make strong spacecraft, make money through war, gain prestige in the open market, secure bounties, and hold planetary dynasties.
All that occurs in the game, from the very beginning to the end, from the economy to the persistent universe of stars, and various companies will be their domain.
The creators of the game, MegaCryptopolis, have plans to pay out millions of dollars to its users. From what we've learned so far, gamers can mold themselves to be whoever they want and extract every bit of pleasure by monetizing the entire gameplay. You can also receive in-game rewards such as airdrops by signing up for social tasks.
Bitcoin Bounty Hunt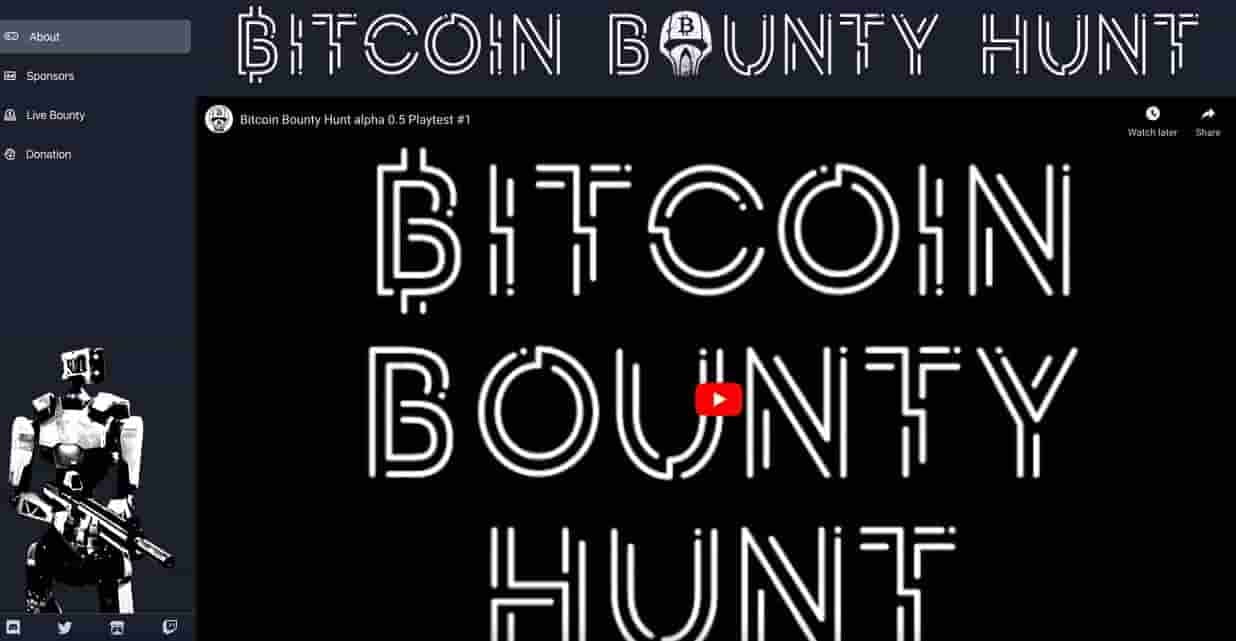 Bitcoin Bounty Hunt is an online first-person shooter in which players compete to earn their bounty. Bounties can be received in a variety of ways, including by locating them in the world, attracting viewers to your stream, and more.
The bounty will be converted to bitcoin through the Lightning Network or Lightning Network Node (LND). The game includes all of the resources required to collect Bitcoin and send them to your preferred lightning wallet.
Assist in apprehending whoever is responsible for the 600,000 BTC missing from Mtgox or the tens of thousands of BTC missing from Bitcoinica and Zhou Tong.
LiteBringer
The world's first real Litecoin game is LiteBringer. Raise the level of your RPG characters, trade with other players, and earn real money.
LiteBringer contributes to the blockchain's transformative potential in ways that few other games can. The entire game is run entirely on the Litecoin blockchain, without the use of servers, giving players unparalleled control over the game.
In a fantastic fantasy universe, level up a warrior, rogue, or sorcerer to a more powerful advanced class. Choose the best equipment for each mission and allocate increasingly difficult quests to your heroes. Allow them to defeat mighty bosses and earn awesome loot on your behalf.
Every move you make in the game adds value to the Litecoin blockchain. Because of the power of cryptocurrency, any weapon, entity, or even your characters can be securely and freely exchanged. Make better decisions than the other players and you'll win money while having fun.
The same team that produced Tibia, a pioneering online multiplayer role-playing game that has been available since 1997, is working on LiteBringer. Expect complex gameplay, cutting-edge features, and a wealth of tips on how to keep a game fresh for decades.
Upland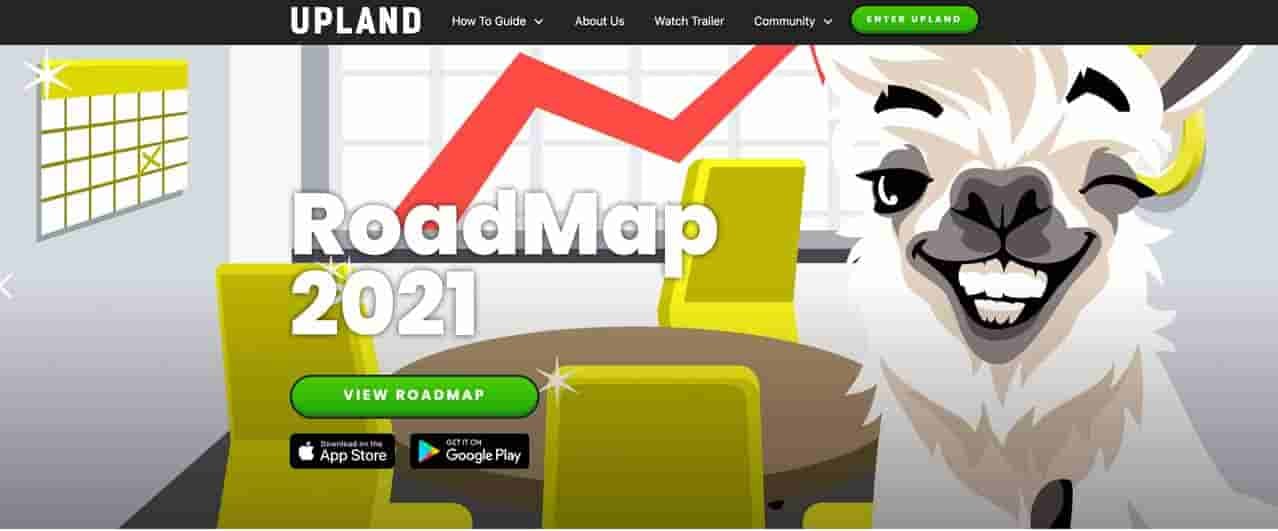 When you present an NFT, the first question that many people ask is, "So what do I do about it?" The utility is first and foremost. Metaverses provide one answer to that query, as they allow users to connect virtually with their assets. Additionally, they're a lot of fun. Here's Upland, one of the most interesting metaverses currently available.
Players can enter a brand new NFT metaverse that is mapped to the real world and is rapidly growing to become the world's largest and most competitive blockchain economy. Purchase, sell and exchange virtual assets that are associated with physical addresses. Construct your ideal home, launch a virtual company, and earn UPX coins or US dollars by selling your NFT properties in a free and open marketplace. Make friends in Upland; make lifelong friends.
The metaverse, which was unveiled in January 2020, seeks to recreate real-world places. As of right now, only San Francisco, Fresno, Brooklyn, and Manhattan are accessible. However, the possibilities are limitless.
Upland is the leading blockchain-powered metaverse focused on the real world, with a group of 100,000 monthly active users, a consistent top rating on DappRadar, and over 500,000 minted NFT property parcels to date.
Upland adheres to the free market economy's values, using blockchain technology to ensure true ownership of digital assets. Upland is a cross-platform game available on iOS, Android, and the web. Dirk Lueth, Idan Zuckerman, and Mani Honigstein formed Uplandme, Inc.
Crypto Slicer

A new knife-hitting game is here. Players hit the coins breaking them in the process. There is no need to rush; play it slow and steadily.
Accuracy and pace are the game's secrets. Increase your score by hitting the moons. Utilize moon points to purchase one-of-a-kind knives. Knives will aid you in defeating coin bosses that come five stage-specific.
Gods Unchained
Gods Unchained is another cryptocurrency game available on the Ethereum network. This trading card game bears a strong resemblance to Hearthstone. As a player, you will need to buy card packs and begin assembling a deck of rare, one-of-a-kind cards.
Gods Unchained is being developed by ex-Google and Riot Games developers are being financed by the world's biggest gaming investor and are being led by the former MTG Arena Game Director.
Gods Unchained empowers you to take full control of your in-game pieces and features a $570K prize pool for the tournament.
As you might expect, each card is an ERC-721 token on the Ethereum blockchain. This ensures that the cards are actually yours and can be easily traded and sold on the secondary market. Gods Unchained has raised $15 million in investment, elevating it to a place of prominence in the blockchain gaming world.
The game is available in a variety of modes, including single-player and multiplayer, and features competitive weekly tournaments with some substantial prizes.
HashKings
HashKings is a cryptocurrency-based cannabis farming and trading game driven by Steem. Purchase seeds and propagate indoor or outdoor plants on your own. HashKings enables you to cultivate, dry, and cure your seeds. Once completed, they will be sold in the dispensary/marketplace. The creators made growing your own crypto weed simple and enjoyable. Develop your skills as a hobby grower or work your way up to Cannabis Connoisseur status by using the best nutrients and grow equipment available in our marketplace.
This game is focused on real strains that are sensitive to the level of treatment they get. Are you neglecting to water your plant? If you take this path, your plant will perish. Provide your plant with plenty of caring, nutritious food, and water, and watch it flourish into a magnificent and thriving tree.
Growing cannabis can be very difficult for beginners, which is why the creators simplified the process for those with little experience.
To progress to HashKing, you must complete several Achievements and receive Rewards and Badges.
The Sandbox

Based on the Ethereum blockchain, the Sandbox is a virtual environment in which players can create, own, and monetize gaming experiences.
It is comprised of three major components: the VOXEDIT 3D voxel art animation program for making NFT game assets, a market for purchasing and selling NFT assets, and a game maker platform for creating gameplay experiences in The Sandbox metaverse.
The primary utility token is $SAND, which is used to conduct transactions with The Sandbox.
This multipurpose Ethereum ERC-20 blockchain enables users to enter the game site, purchase and sell assets, participate in governance, staking, and liquidity mining for passive profits, and much more!
A land is a piece of digital real estate in The Sandbox metaverse built on the ERC-1155 standard that players purchase to create immersive environments using ERC-721-based digital assets and The Sandbox Game Maker.
Crypto Assault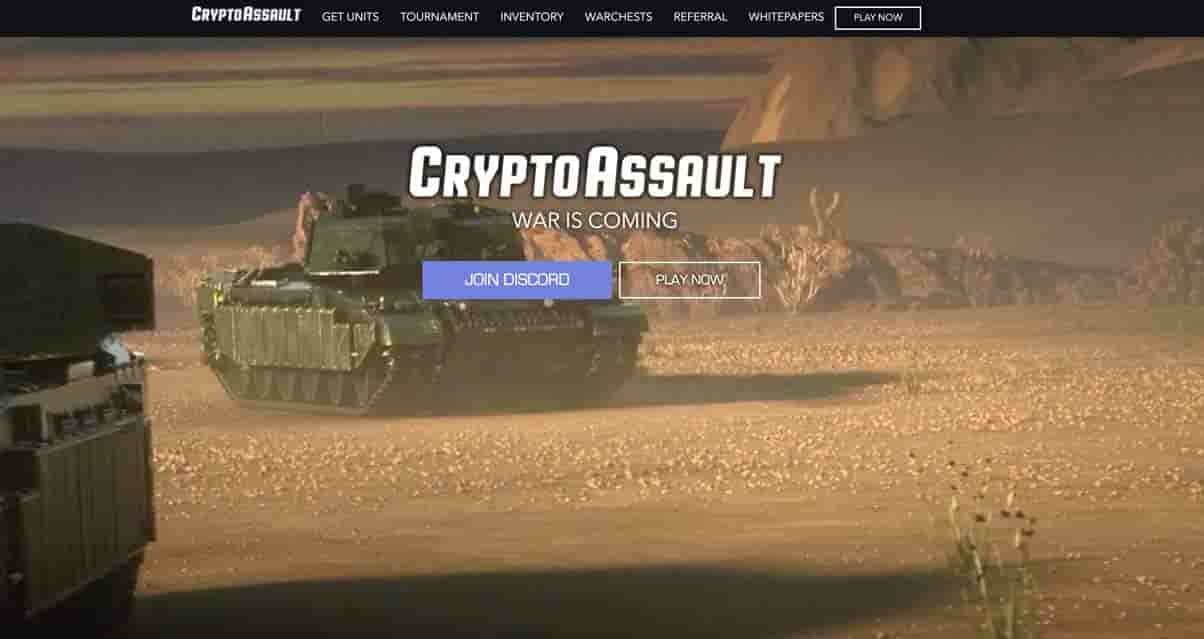 Utilize Ethereum to purchase blockchain-based modules! Each unit is a one-of-a-kind, tradable ERC-721 token. Players can purchase units from the Early Bird Sale to get a jumpstart on your army building. Combinations of units may be used to create more efficient units. Additionally, they will not be killed if they die in battle! They will simply return to the inventory for a few hours of repair.
Enter a massive three-dimensional universe populated by thousands of players. Units can move in real-time to seize land, mine resources, and engage in combat with other units. Your inventory units will begin at the map's edge. A device must refuel for three hours after each step and has a maximum distance it can cover at any given time. Land units will have to clear obstacles such as rivers, trees, cliffs, and other ground units, while aerial units will be able to fly over the majority of them.
Each unit owns the land within a certain distance. The more territories a player controls, the more rewards they get. A player will be paid with Ethereum regularly depending on the amount of land they own that day. Additionally, a satellite will fall from the atmosphere once a day containing a massive prize. If the satellite lands inside the territories of a player, they can earn a large amount of Ethereum!
Sorare
Assert your abilities, play against other Managers, defeat the game within the game, and climb up the tiers! Gamers assemble a five-player team by bidding on cards on the Sorare marketplace or trading with other bidders. Cards are priced based on the players depicted on them and the amount of copies made. Each player receives a single unique card every season, making them the most desirable kind to buy. The new season's one-of-a-kind card for Paris Saint- Germain's Kylian Mbappe was purchased for more than €55,000, which gives you an indication of certain gamers' rate of commitment.
Your five-player fantasy squad will then earn points based on their success in real-world games. Gamers will earn additional cards or ETH payouts if their squad does well. Though ETH serves as the in-game currency, gamers can also finance their accounts with fiat.
As in every self-respecting blockchain game, there is an opportunity to profit from playing, either by choosing an all-conquering team or by purchasing cards prudently and selling them when their worth has increased.
Additionally, blockchain enables gamers to sell their cards with confidence, ensuring they are not purchasing counterfeits and getting access to the complete history of any card on the marketplace. Thus, you can see how much the card you're considering sold for previously, which can help you decide whether or not to invest. Although certain cards are sold for the equivalent of a footballer's weekly wage, there are plenty of less expensive choices for those trying to get their feet wet.
Signing off on the Games
When developers and players become more aware of the potential of blockchain, expect to see an increase in the number of games released in the coming months and years. The marriage between blockchain and gaming could benefit both players and developers, with players gaining increased control over how their favorite games are run and managed, as well as increased control over their investments and the opportunity to earn money from their efforts.
Developers, too, stand to profit from this modern field of gaming. Funding can be raised more easily by gaming forums, and token sales and auctions can be used to generate excitement for emerging initiatives. The future is bright, and blockchain is the future.