How to Buy Pancakeswap (CAKE)? A Step-By-Step Walkthrough for Beginners
If you are in crypto trading, you will surely be well aware of the importance of Decentralized Finance (DeFi). It's an alternative to centralized exchanges for investors to trade off and earn profits. 
Today, many decentralized platforms are in action to satisfy the crypto trading needs of users. Names like Uniswap, Quickswap, and Sushiswap are popular DeFi applications among investors. However, because of high gas fees and many other complexities, these applications may lose the hype in the market.
In exchange for Uniswap, people are now interested in PancakeSwap introduced by Binance Smart Chain. There are multiple benefits of PancakeSwap over other applications making it stand out in the crypto world. 
Down the article, you will know about every bit of PancakeSwap and how you can buy it. Just read to the end before investing PancakeSwap.  
What is PancakeSwap?
PancakeSwap is another addition in the DeFi industry built on the Binance Smart Chain. This DEX type is based on the automated market maker (AMM) model for simplicity. You can easily trade against liquidity pools instead of maintaining traditional order books. 
Liquidity pools facilitate the traders to earn commission through loaning, yield farming, and staking. Lower trading and development fees of the PancakeSwap are the key features to attract users in the crypto field. Furthermore, no No involvement of 3rd party boosts the investor's trust, and chances of loss are negligible. 
How does PancakeSwap Works?
Unlike traditional crypto trading, PancakeSwap eliminates many complexities. For example, there is no need for buyers and sellers in Binance Smart Chain because of the automated market maker. Using this model, you can exchange your digital assets with liquidity pools and get tokens in returns. 
Investors can earn passive income by lending their assets on this platform. However, you have to pay the transaction fee for using liquidity. All trading fee is then circulated among the pool's contributor, and part of it remains in treasury for the platform's maintenance. 
The AMM model helps you earn as much as you want by contributing more to liquidity pools. Users can also farm PancakeSwap's original BEP-20 tokens named CAKE. Some other pools like SYRUP are even more profitable, and you can make more dollars by staking your CAKE tokens. 
Why should you invest in PancakeSwap?
High liquidity and low fees are not the only features that make PancakeSwap worth investing in. Compared to other DeFi products, PancakeSwap can earn more profit and give maximum freedom. Considering whether you should invest in PancakeSwap or not, we elaborated the answer in detail. 
Here are the six significant benefits that urge investors to trade in PancakeSwap:
Low Transaction Fees
PancakeSwap has low decentralized exchange fees built on Binance Smart Chain. The direct competitor of PancakeSwap is Uniswap which was developed on the Ethereum blockchain. However, the transaction fees for Uniswap are much higher because of proof-of-stake and stagnation in Ethereum.
PancakeSwap only charges 0.25% of the whole amount and allows investors to make maximum transactions. As a result, low transaction fees attracted a vast audience, and PancakeSwap has a large community supporting its liquidity pools and helping investors attain more commission.
Constant Revenue 
Investing in PancakeSwap Liquidity pools enables you to earn a constant stream of commission. For example, a 0.25% trading fee paid in return for exchange goes three different ways.
0.17% of the trading fee distributed among the pool's contributors.
0.03% went to PancakeSwap treasury for maintenance purposes.
0.05% utilized to help CAKE buyback.
So, the more you provide liquidity, the greater you will earn from trading fees.  
Tight Security
Spending a significant amount on crypto trading is not always risk-free. Before choosing any platform, you will have many questions regarding their security system. The same is the case when you will believe any DeFi protocols. But PancakeSwap ultimately ensures its users in terms of security. 
Two well-known blockchain security firms secure PancakeSwap:
Slowmist: It's a leading blockchain cybersecurity protection for your small contracts, digital assets, and all crypto wallets. It's a whole integrated protection solution from risk recognition to risk defense. 
CertiK: It's another trusted blockchain security technology to provide blockchain audits and hack-free small contracts. 
Small contracts are always under the hood of bugs and risks. But when two security firms are in action, the chances of loss are negligible and give relief to investors. 
Excellent Staking Options 
Staking cryptocurrencies is the most desired feature for investors as they get an annual return on the decentralized exchange. However, it's essential to invest in the proper decentralized stock exchange to get a high-profit margin. 
On the PancakeSwap platform, you can deal with a total of 16 tokens for staking purposes and earn up to 72% of the total. PancakeSwap prime token CAKE can be used for staking rather than just governance. 
High Liquidity
The other impressive benefit of spending in the Binance Smart Chain is high liquidity. Because of more advantages, PancakeSwap has a large active community contributing to liquidity pools. More audience means a high margin of commissions for investors. The token CAKE also has an increased user base and easily resells at its peak. 
Backed by Binance 
It wouldn't be hard to believe on PancakeSwap when you know that Binance operates it. Binance Smart Chain is more fast and affordable compared to Ethereum. Plus, NFTs and lottery are available on PancakeSwap. So if you don't spend on liquidity, the platform allows you to win CAKE tokens as a lottery. 
Two Different Ways to Buy Cake?
You can buy CAKE tokens in two different ways from the PancakeSwap. One is through cryptocurrency, and the other is through credit cards. We have discussed a complete process of using both of the methods. Have a look!
By Credit Card
For purchasing a CAKE token, it's crucial to have a proven coin in your wallet. If you want to get a CAKE token using a credit card, purchase the coin in the wallet. After this, attach your wallet with PancakeSwap and exchange the coins with CAKE tokens. 
By Cryptocurrency 
If you already have established crypto coins, transfer them into your wallet. Then connect the PancakeSwap with your wallet and get the CAKE tokens. 
Where to buy PancakeSwap?
There are plenty of platforms offering CAKE tokens in the crypto market. But you need to review their details before choosing a source for purchasing CAKE tokens. So here we listed some of the best platforms you can trust on:
Binance
Founded in 2017, Binance became one of the leading cryptocurrency exchange platforms within years. Opening an account on Binance is a piece of cake and has many coin combinations that can be made.
It offers more than 370 crypto coins and has over 2 billion daily users worldwide. Moreover, the platform supports 60+ payment methods, including PayPal, for a better user experience. 
| Ease of Use | Time to 1st Buy | 24H Volume | Coins |
| --- | --- | --- | --- |
| Average | 30 min | $5,005,714,721 | 371 |
CEX.IO
CEX.io is a British-based platform established in 2013 for exchanging full-fledged altcoin. This platform won the customer's trust by providing simple and safer crypto trading from the first day. 
Although it doesn't offer many coin pairs and many coins, the trading pairs are best in liquidity and security. Moreover, the deposits and withdrawals are entirely saved and give a 50% discount to its UK-based users. 
| Ease of Use | Time to 1st Buy | 24H Volume | Coins |
| --- | --- | --- | --- |
| Very Easy | 50 min | $11,759,697 | 90 |
Bithumb
The third platform in our recommendation is Bithumb, based in South Korea. Bithumb offers exchange services to Korean and to the whole world. Investing in Bithumb is a thoughtful decision as it has high monthly traffic, abundant liquidity, and ultimate asset protection. 
Moreover, you have many options in choosing coins. The trading fees for international customers are fixed, while the natives have to pay according to the ticket system. 
| Ease of Use | Time to 1st Buy | 24H Volume | Coins |
| --- | --- | --- | --- |
| Difficult | 3 Hrs. | $181,059,787 | 178 |
Which wallets support PancakeSwap?
To store your CAKE tokens, you must need a crypto wallet that supports PancakeSwap. Unfortunately, all crypto wallets don't allow, and you have four options to go for. Here is the list of those four wallets:
BRD
BRD is a mobile-based wallet that you can easily download from the Google Play store or the Apple store. You can use many other cryptocurrency wallets, including PancakeSwap. After that, you can send, receive, and store PancakeSwap. 
Once the wallet has been installed on your phone, you can easily add PancakeSwap by selecting the 'manage wallets' option and clicking the '+' icon. Although you can directly purchase different cryptocurrencies, we don't recommend them because of high charges. 
Ledger
The chances of hacking and stealing information are pretty low in hardware wallets compared to online. If you want such wallets, the only recommended brand is Ledger because of its foolproof security and ease of use.
Ledger supports all kinds of PancakeSwap transactions and storage along with other cryptocurrencies. One can only hack your wallet if the device is in hand and the password is known. 
MyEtherWallet
MyEtherWallet is a web-based wallet created by Ethereum that stores, sends, and receives PancakeSwap. The wallet is completely free and allows you to create multiple currencies wallets. 
The security of MyEtherWallet depends upon your web browsing practices. If your anti-virus detects any illegal activity, clean it immediately. Also, make sure that different websites are not taking your personal information while roaming around. The wallet can be hacked in case of laziness. 
Trust Wallet
Trust wallet is a mobile-based and the most popular cryptocurrency wallet. Including many other cryptocurrencies, Trust Wallet works fine in sending, receiving, and storing PancakeSwap. While setting up, it doesn't ask for any personal information, and you remain anonymous. 
However, the security is still up to mark as the wallet's private key is stored on the cell. The other feature of the Trust wallet is the Web3 Browser which helps to interact with decentralized applications. You can also purchase different coins through the wallet. 
How to Buy PancakeSwap?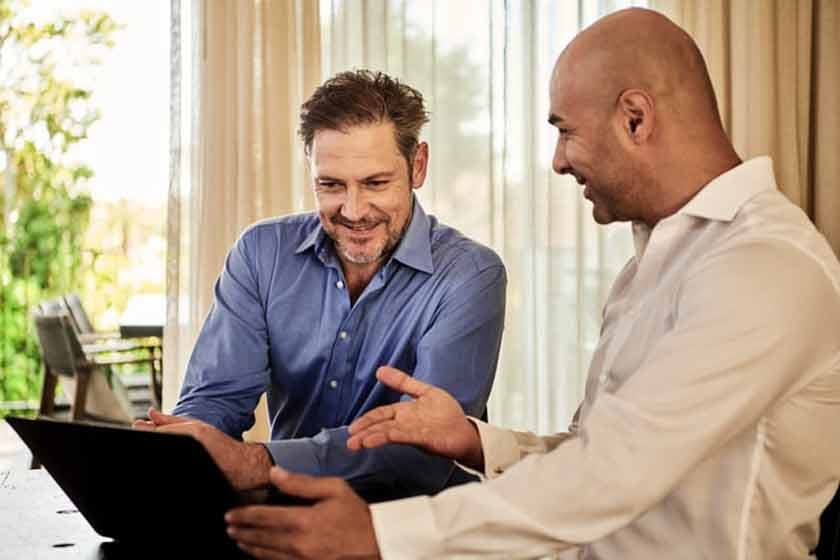 Buying CAKE tokens is not a tough nut to crack. But if you are a beginner, you need to follow a roadmap to own the PancakeSwap successfully. Here is the quick-fire walkthrough to buy PancakeSwap. 
Step 1: Setup an Account on Crypto Exchange
You can't purchase PancakeSwap tokens directly with cash. CAKE is an altcoin, and it only is replaced or traded with crypto assets like Ethereum or Bitcoin. For crypto exchange, you have to set up an account on any established platform like Binance or Coinbase. We recommend going for Binance because of its ease and highly secured process. Also, it has fewer charges for trading coins on other platforms. 
Step 2: Purchase Cryptocurrency
Once you sign in to your crypto exchange account, you need to purchase any stable crypto coin like BTC or ETH. The payment for coins can be made through credit or debit card. You can pay through other methods. But keep in mind that it should work for that specific platform. Binance receives payment in more than 60 ways, which will be helpful. 
Step 3: Choose an Established Wallet
To store, send and receive coins, you must need a verified and secure crypto wallet. Remember that every wallet does not accept PancakeSwap, so you must check it before purchasing. Pick one wallet and transfer your purchased coin to the wallet. If you didn't buy it before, you could get it through the wallet as well. 
Step 4: Buy PancakeSwap 
Now all set to buy CAKE tokens. First, you have to connect your wallet with the PancakeSwap and purchase your CAKE tokens. After opening your wallet, you will get options to exchange your already purchased coins like BTC or ETH with the CAKE tokens. 
What are the drawbacks of purchasing PancakeSwap?
The major drawback associated with the value of every cryptocurrency is the unpredicted future. A slight change in the political or economic atmosphere can devalue or upgrade crypto coins. 
The second disadvantage is common in all AMM-based crypto tokens, which is an impermanent loss in yield farming. If you are involved in the lottery of CAKE tokens, then chances of losing are also there.
The chances of scams are high as the Binance Smart Chain is cheaper and attracts vast traffic daily. Your crypto wallet can be hacked if there is no proper protection from the developer.
FAQs
How is DEX different from the centralized exchange?
A centralized exchange is an old-school technique of trading where you need to keep an order book. Decentralized exchanges (DEXs) are a modern and proper way to trade crypto coins through smart contracts on the blockchain. Liquidity pools are used to transfer crypto coins for selling and purchasing purposes. 
Is it possible to buy PancakeSwap with cash?
No. You can't buy altcoin with cash, and CAKE belongs to the altcoin category. These tokens can only be exchanged with crypto coins like ETH or BTC. However, you can purchase these coins with cash from any well-known crypto exchange.
Are the CAKE tokens worth investing in?
Spending bucks on CAKE tokens can be a good decision, but there is no exact answer to this question. Multiple factors decide the effectiveness of these tokens. Many experts will witness the massive progress of these tokens in the coming years. However, no one can be sure about these predictions as no valid data supports the above statement. Therefore, it's suggested to study the coin before investing. 
How farming and staking are different?
These are a source of continued passive income stream by supporting PancakeSwap. You can earn extra tokens in staking after adding a few CAKE tokens to a Syrup Pool. However, farming requires LP Tokens to make CAKE, which is complex. 
Is it feasible to swap BNB on PancakeSwap?
Yes, you can exchange the BEP-20 token with any other like ElonTech. But you must have attached your crypto wallet with PancakeSwap. After that, you can swap BNB and transfer it into your wallet. 
Who is monitoring PancakeSwap?
It's a big mystery in the crypto world because the developer team behind the PancakeSwap is entirely unknown. Its decentralized exchange is automatically operated through smart contracts. However, the security is tight, supervised by Slowmist and CertiK. 
Conclusion
Till now, you have enough knowledge about the PancakeSwap tokens and how you can buy them. But you should keep in mind a few more precautions while making a purchase. With the increasing demand for CAKE tokens, many centralized and decentralized applications started selling these tokens.
Ensure that the crypto exchange platform you are selecting has foolproof security and happy users in the past. The wallet you are going to choose is safe from hackers and easy to use. For ultimate protection, we suggest a hardware crypto wallet. 
A wise investor continuously checks both sides of the mirror. So be aware of the risks involved and stay updated with the PancakeSwap Market.