How To Sell Safemoon? A Comprehensive Guide to Earn High-Profit Margin
It's rare that any new token becomes famous overnight and gets millions of users in crypto history. This is not something miracle of marketing or any other scheme. But the project offered actual benefits to the investors, especially long-term. Safemoon is the new headline of the crypto world with its magnificent features. 
The token was launched in 2021 and started breaking records. People are now getting excited to invest in this new currency. But a question, how to sell Safemoon still needs a comprehensive answer because it's slightly different and problematic compared to other crypto tokens. 
This guide will give a complete walkthrough of Safemoon and sell it after buying. So you will surely be able to find the answer to your every query till the end. 
What is Safemoon?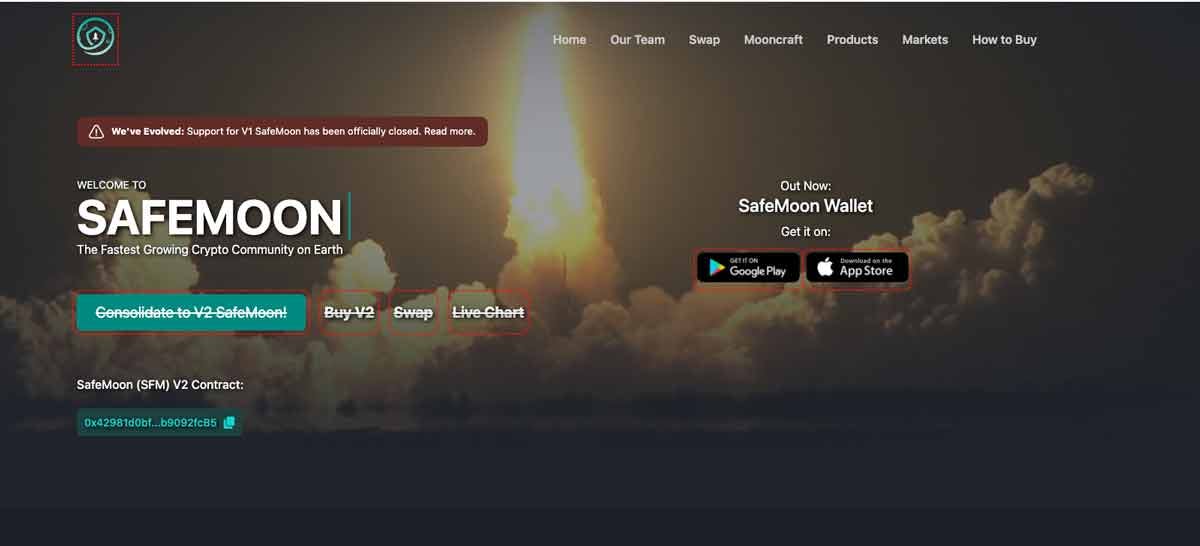 Safemoon is a DeFi token created on Binance Smart Chain in March 2021. It's an alternative to centralized platforms where banks or government interfere a lot. It uses a blockchain network like other cryptocurrencies. The feature which makes it unique is supporting long-term commitments and penalizing early selling.
The creators try to overcome the issues in Safemoon, which are in other crypto tokens. Within a short period, this platform received a massive response from the users and became prominent in the market. Moreover, the teams announced plans which include introducing NFTs and exchange platforms. Also, you will be able to purchase these tokens with fiat money. 
Although it's not available on all crypto exchange platforms, you can still trade it on Bitrue, ZBG, LBank, Gate.io, and BitMart. Moreover, these mentioned brokers operate worldwide, and you won't get in trouble. At the moment, Safemoon has above 2.5 million users in its base, and around 40% of tokens have been burnt so far. 
The way this token keeps growing, analysts are hopeful that its price will touch $1 soon. Back in April 2021, the abrupt increase in the Safemoon price shocked everyone, and investors started taking an interest in it. After this increase, anything good can be expected from this token. The dedicated team of six members is putting their bests to make it a highly profitable cryptocurrency. 
Safemoon Value Statics
| Indicators | Value |
| --- | --- |
| Price to USD | $0.00000165 |
| Price to BTC | 0.000000000 BTC |
| Rank | 673 |
| 24h Volume | $52,958 |
| Market Cap | $1.65 billion |
| All-time high | $0.0000104 |
Pros & Cons of Safemoon
Like every other cryptocurrency, Safemoon has some positive sides and a few drawbacks. Before investing in this platform, you need to figure out its risks. Also, what are the perks you enjoy and earn high-profit margins?
Pros
Offer Static Rewards
The biggest problem solved by the Safemoon platform is giving no edge to early birds. Unlike other platforms like Bitcoin, you wouldn't get more incentives for early mining on Safemoon. The platform provides equal value to all its user based on trading volume. This static reward policy allows investors to start mining anytime and get the same benefit. 
Controlled Burns
Burns used to impact tokens positively and increase their value. Many crypto platforms use this strategy but don't put much effort into it. Instead, they apply automated burns which are good enough at the start and become ineffective with time. To overcome this issue, Safemoon introduces manual burns, which are under the supervision of the team and create maximum impact on tokens. Also, the number of burnt tokens is displayed on the website homepage. 
Automated Liquidity Pools
The automated liquidity pools give advantages to long-term investors. Being a part of these pools will allow you to earn passive income. Safemoon discourages selling and appreciates token holders. Safemoon cut 10% of the total on every traded token and distributed 5% to the rest of the investors. 
Also, smart contracts are always the favorite of crypto enthusiasts. As a result, this platform gets more traffic on its liquidity pools by offering such contracts. 
Brand Identity
Being a newly created cryptocurrency, Safemoon has gotten huge hype since its production because the marketing campaign of this token is unique and based on a meme. Over this, the continuous social media presence engages more and more audiences. 
They also got the edge of endorsements from celebrities. In 2021, Dave Portnoy announced to invest $40000 in Safemoon. Also, the star Jack Paul voted this platform as legit. These two endorsements helped Safemoon to get more attention from the audience. 
Cons
Highly Volatile
The volatility factor can be found in every cryptocurrency, which is the phenomenon of profit. You purchase any coin, its value goes high after a few weeks, and you get the commission after selling it. But the Safemoon price is volatile and keeps changing even after a brief period. So, predicting the feature value of Safemoon is somewhat tricky. 
Government Regulations
The other problem associated with Safemoon trading is unforeseen government rules. Since the crypto industry started evolving, governments are taken different steps which might affect your investments. For instance, China banned crypto trading, and the users of this country lost all their crypto assets. In addition, many countries started applying taxes on crypto trading, which hindered making a handsome commission. 
Low Liquidity
Liquidity factors determine how strong the token is. Less liquidity means you can only trade coins on a few specific platforms. That's the drawback of Safemoon. Till now, it's available on a few uncommon platforms to trade. Also, the deduction of 10% fee isn't a good aspect for sellers and makes it difficult to invest in the LPs. 
Which Wallet is Best for Selling Safemoon?
A cryptocurrency wallet is essential to store, trade, transfer, and receive digital currencies. These wallets contain some private keys which hold all the information. You will find hot and cold wallets. If we consider the best hot wallet for Safemoon, the only name that comes to mind is Trust Wallet. The creator of Safemoon suggested this wallet on their official website as well.
Trust Wallet works with centralized and decentralized platforms to trade different cryptocurrencies. The mobile application of this wallet is also available on the Google Play Store and Apple Store. It's an excellent option to sell meme-based and low caped coins. Also, it's one of the secured platforms reflected from many users' reviews. 
You will never face any issue purchasing popular crypto coins with fiat money as it offers various payment methods. Furthermore, you can easily buy Safemoon, store it, and trade with other cryptocurrencies using this wallet. Above all, the user gets information about the crypto trends through the charts available on this wallet. 
Advantages of Trust Wallet
Every trading can be done by staying on the app
Earn more interest on your assets
Keep all of your NFTs on a single platform
Purchase Bitcoin in less than five minutes
Keep all the keys safe from hackers
Provide market trends of different coins 
How to Sell Safemoon?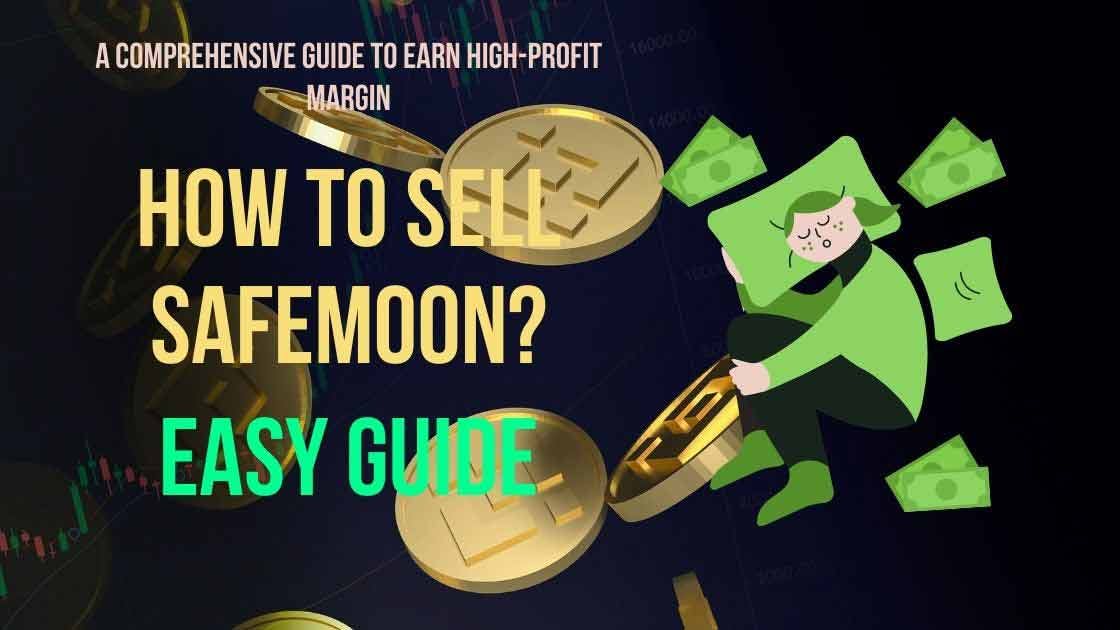 There is no tough nut to crack in selling Safemoon if you have already bought it from the PancakeSwap. Unfortunately, Safemoon can't be traded on big cryptocurrency exchange platforms like Binance or Coinbase. That's why it's a little tricky to buy and sell Safemoon through the third-party platform. 
Moreover, it's impossible to purchase and sell Safemoon in fiat currency. Here we will comprehensively cover every step involved in selling Safemoon. You need to follow and will be able to convert the Safemoon token into the fiat currency of your area.
Step 1: Purchase Safemoon
If you already own Safemoon tokens, go to step number two. Otherwise, you first need to hold the Safemoon coins. As we mentioned earlier, this token can't be bought with fiat currency, and you need to trade it with any other crypto coin. 
Purchasing BNB on Binance is best in this case. After buying BNB, you can quickly get the Safemoon through the PancakeSwap. These are the steps that need to be followed for purchasing Safemoon tokens.
You first need a DEX platform for purchasing, and here we will choose the Trust Wallet. Trust Wallet is also recommended by the creators of Safemoon for trading and selling. You have to download the Trust Wallet app through the Apple Store or Google Play Store. Then set up your account by providing some basic information. 
After setting up Trust Wallet, it's time to purchase BNB through fiat money. Select the amount of BNB you want to buy. Then choose a payment method supported by the Trust Wallet.
Once you receive BNBs into your wallet, convert them into Smart Chain. It's compulsory to convert as you can't use BNB directly for trading Safemoon. The conversion process can be simply done with the help of a Trust Wallet.
Now it's time to attach your Trust Wallet with the PancakeSwap. To buy on PancakeSwap, a decentralized App browser should be connected to your Trust Wallet. Afterward, you would trade on PancakeSwap through the attached crypto Wallet.
Upon connecting your wallet, you can exchange Safemoon with your purchased Smart Chain. But before hitting the confirm button, it's compulsory to adjust the slippage tolerance on the PancakeSwap icon. The recommended slippage is 12%, and it's mandatory to execute the process. 
If you are not seeing traded purchased Safemoon in Trust Wallet, enable it first. Using the 'Add Custom Token,' you can easily add Safemoon. Then you will see the amount of Safemoon Tokens instead of Smart Chain. 
Step 2: Know About the Market of Safemoon
A good investor always keeps an eye on the market value of assets he owns or going to purchase. In the case of cryptocurrency, it's essential to stay updated as its value remains fluctuating. Also, digital assets have no hold of a single person or authority.
Talking about Safemoon, the platform already discouraged selling and penalized the seller by deducting a 10% fee. So, understanding when the selling will be profitable even after the transaction fee is important. For this purpose, go to a platform like Coinbase and read the charts about the trends followed by Safemoon. 
On Coinbase, you will get everything about the Safemoon, like historical data, candlesticks, and traded volume. You can follow these charts at the time of buying. Then, analyze those charts carefully and decide whether it's an excellent time to sell or not. 
Step 3: Identify Your Account Value
Since the price value of cryptocurrency keeps on changing. So, it would be best if you calculated your portfolio value in terms of USD or any other fiat currency. But here's another problem. Safemoon is not listed on most exchange platforms and can't calculate its value. 
You can use online calculators or other applications like coin market cap or gecko as an alternative. This step is vital to make sure that you are still in profit after paying all types of charges. 
Step 4: Close All Active Positions
Before selling, you must need to close all active positions of your Safemoon coin. Once this step is fulfilled, the platform automatically gets informed that you will sell tokens. After that, no commission will be transferred to your account from the Safemoon platform. 
As soon as you stop all activities, you will get the selling rate of that specific time, and fluctuations afterward won't affect you. However, the amount you'll receive in USD will be somewhat lower than calculations. It happens because of a circumstance known as slippage.
Step 5: Withdraw Your Amount
After following all the above steps, you need to convert your Safemoon tokens into the BNBs. Because BNB would change into fiat currency, this process would be done on the Trust wallet. The conversion process is the same as when you trade Smart Coin into Safemoon. Reverse the process and convert it into BNBs. 
Then you can withdraw BNBs from the wallet through simple steps. Keep in mind that the withdrawal process will cut some charges depending on Trust Wallet fees. But this transaction fee will be different from the 10% deducted by Safemoon. 
Safety Perks of Safemoon Platform 
After static rewards and manual burns, the feature that inspired a lot of users is its security system. Here is the list of safety and privacy advantages that Safemoon offer:
It's a decentralized token, and users have complete control over it because no third party can involve.
The information provided by investors on KYC is highly confidential, and no traditional verification method has been followed.
You can do purchasing and transfer from your cell phones without the need for anything.
There is no chance of scams being stored in highly secured wallets, and owners are encrypted to ensure legitimacy.
Easy to store and secure, eliminating the trouble of holding heavy bags.
Price Prediction of Safemoon in Coming Years 
Safemoon has had an unusual historic voyage, and experts are hopeful about its good future trend. The technical analysis shows that the token is at $0.000001454 with a trading volume of $3,493,250.74 in the last 24 hours. Since the significant influence of the Safemoon price is based on cash inflows and long-term investments, it can bring something worth in the future.
Apart from this, the Pandemic situation boosted, and tokens hit high margins once again. The crypto experts forecasted no major jolts and risks in the crypto market, and also, the token is getting more attention from the community. So, this is also a plus point for Safemoon. With the help of historical data, if a platform keeps doing hard work, the token will touch $0.000034 in a year. 
FAQs
How can you make money with Safemoon?
There are two ways to get profit through investing in Safemoon. First, you can purchase and invest in liquidity pools which will give you commission continuously. Secondly, you can trade with other currencies at peak times. 
Can Safemoon reach $0.01?
No one knows the exact answer, but reaching $0.01 is slightly challenging for Safemoon. According to crypto forecasting sites, the price increase will not be too high in two to three years. After that, even some predicted a high risk, and the price could drop to zero. 
Why should you trust Safemoon?
The best thing about the Safemoon platform is the transparency and security of your assets. That's why investing in it has never been a bad decision for anyone. However, there are a few limitations that could be compensated. 
Which are the best platforms for selling Safemoon?
Safemoon is traded on minimal exchange platforms for now. Although, the team is working on expanding to significant platforms as well. For now, you can choose anyone from ZBG, BitMart, Bitrue, and LBank for purchasing and selling. 
If you are interested to know how to buy safemoon on Bitmart you can check our guide.
Conclusion 
Different people have different perceptions about Safemoon. Many support its features and benefits, while few are against its selling fee rule. However, the stats show that this token has a $9.8 million daily trading volume and market capitalization of $987 billion. Unfortunately, it's not available on leading crypto exchange platforms, but the days are not far.
If you have already invested in it, keep in mind a few things while selling. First, make sure you have closed all the positions and converted Safemoon tokens into BNBs. After that, you can easily convert them into USD with the help of a crypto wallet. Over this, check all the stats to ensure that this selling will be profitable for you. Otherwise, the chances of loss are pretty high.