Kishu Inu Coin Review: What Is the Future of This New Cryptocurrency?
Nothing wrong in saying that 2022 is all about dog-themed crypto projects, and many coins were introduced this year and made many investors millionaires in a short period. Kishu Inu is also a decentralized dog-related cryptocurrency. Its hype is created in spring when the prices shoot all-time highest values.
Now investors are curious about these new cryptocurrencies' odds and evens. Do they want to know what its future is? Will the prices go up again? Is the Kishu Inu worth investing in? What is the Kishu Inu Coin price prediction?
This article will cover every bit of the Kishu Inu coin. Read till the end, and you will have a clear perspective of this meme coin. 
What Is Kishu Inu Coin?
Kishu Inu is an ERC-20 based coin introduced in April 2021 to create new hype in memecoin space. The project achieved its goal with powerful marketing tactics and became a base of 0.1 million above users. The Kishu coin went to all-time highs of $0.00000002 in a brief period in May 2021. 
At the time of launch, the Kishu Inu coin was used as an alternative to paying methods. The coin is built on Ethereum blockchain like other memecoins as it is reliable and hackproof. But when it starts attracting investors and getting maximum support, developers are looking forward to adding more features. 
Till now, they revealed an NFT marketplace with the name of 'Kishu Crate.' But this NFT project is unique from others because you can stake your assets in it. Moreover, the platform gives incentives to coin holders in terms of commission. By staking Wrapped Ethereum, you will get some points that are useful to generate new NFTs.
Upon every transaction, Kishu Inu deduct a 2% fee distributed among the holders. Doing so generates more pressure for buying the coin and gets a lot of new users. The Kishu team also decided to use the burning strategy for the positive impact of the coin. This process used a percentage of all transaction fees and sent to burn wallet. 
The project has a native decentralized exchange that can be used to swap and liquidity the cryptocurrency. As a result, you can easily trade your Kishu tokens or spend in liquidity to earn continuous rewards. 
Unique Features of Kishu Inu
Apart from the Kishu Inu token, the platform offers some other features. Have a look!
Kishu Swap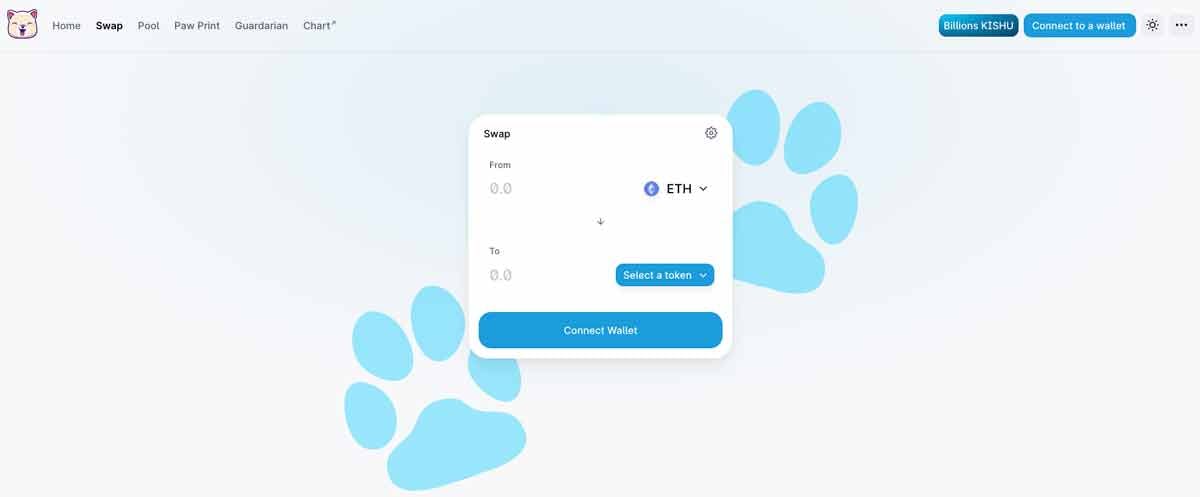 Kishu swap means it's a decentralized exchange, and holders can easily trade or sell tokens without the involvement of centralized points. 
Kishu Paw Print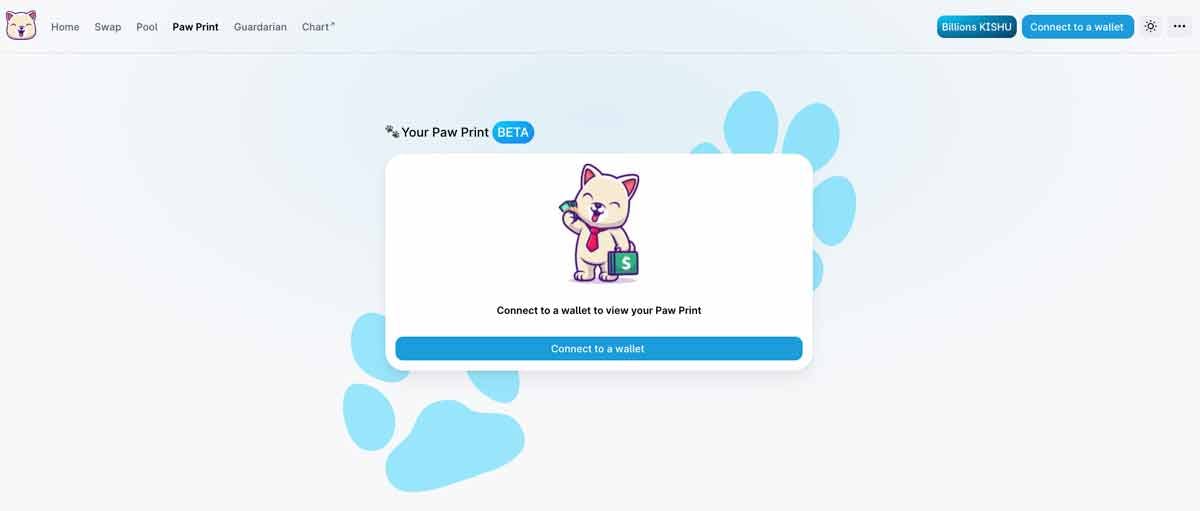 All investors can know about the rewards there are getting, token rate, and balance with the help of the Kishu Inu wallet tracker. 
Kishu Crate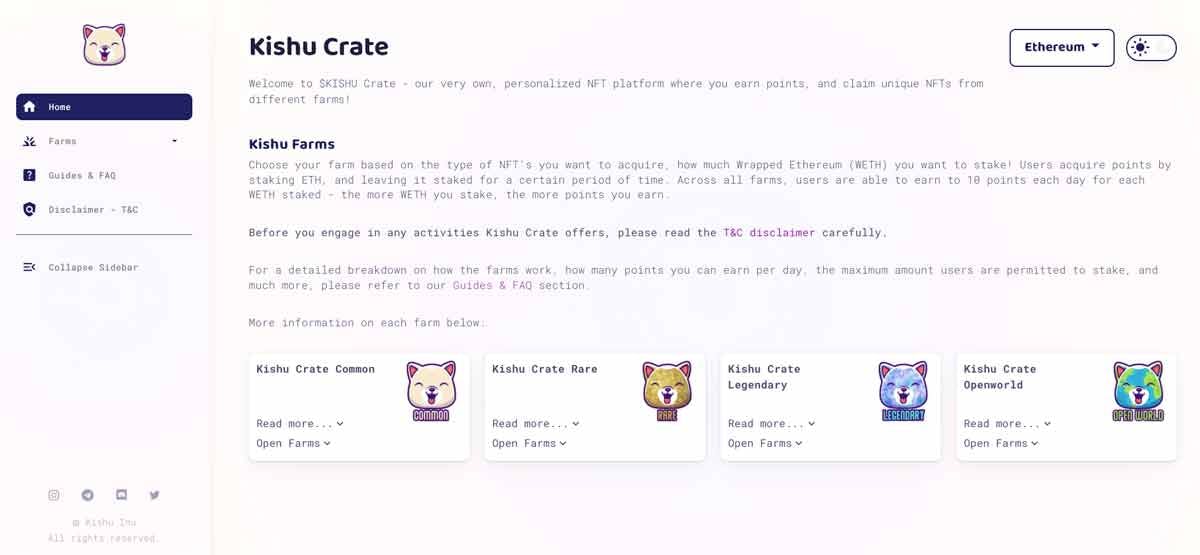 Users can stake their NFTs in Kishu Marketplace and create many others by earning points. 
Kishu Swag
The platform is community-based, and all the fees deducted by the forum go to maintenance and improvement. Also, the community can donate for the betterment, and no one can scam that amount. 
How to buy Kishu Inu on Coinbase?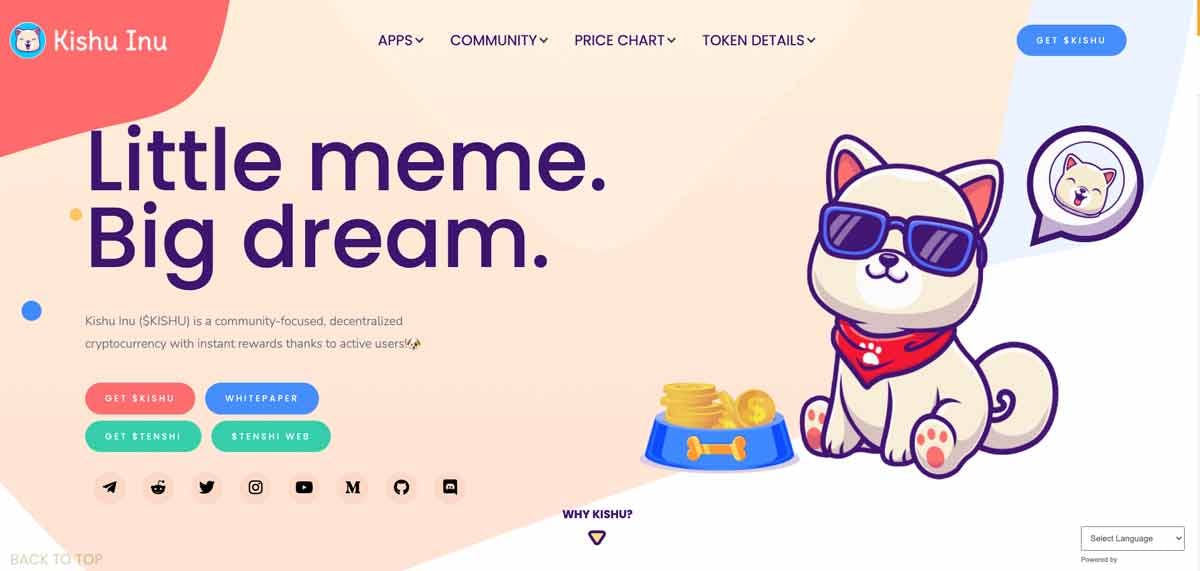 The process is straightforward once you choose a secure decentralized exchange. Some cryptocurrencies can't be purchased directly with fiat currency, and as an alternative, you need to buy any other cryptocurrency first. In the case of Kishu Inu, it is necessary to purchase an Ethereum coin first, and then you can trade ETH with Kishu Inu. 
Here, we will explain the buying process through Coinbase wallet, which is secure and reliable per user reviews. Follow every step carefully, and you won't feel any problem purchasing Kishu Inu.
Step 1: Download Coinbase Wallet
Since the self-custody wallet needs to buy Kishu Inu, we choose a Coinbase Wallet. It's highly secure and provides a smooth flow of purchasing any cryptocurrency. You can install a mobile app from the Google Play Store or Apple Store. Otherwise, there is an option of browser extension as well. 
Step 2: Setup Your Wallet Username
After installing the app or browser extension, you will be asked to provide a username for your Coinbase Wallet. You have to choose a unique username as other wallet users can send you cryptocurrency by knowing the username. Also, you need to provide it every time you log in to your wallet. 
Step 3: Completely Secure Your Wallet
The next step is securing your assets in Coinbase wallets. When setting up your account, Coinbase gives a recovery phrase of 12 random words. This phrase is used to recover your account if you forget the login details. Many hacking incidents happened in the past, mainly through the recovery phrase.
It's also a key to the wallet, and any other person can open your wallet with this phrase. So, it's recommended to keep it safe and not share it with anyone. To ensure high protection, write it on any document with only your access because you can't recover your account if you lost a recovery phrase. 
Step 4: Check the Ethereum Network Fees
On the Coinbase wallet, check the fees plan of the Ethereum network in that specific zone of time. Because costs vary depending on transaction complexity, network speed, and how fast you need the process to be completed. You should set some amount aside for paying fees for this network. 
Step 5: Purchase ETH Coin 
Since you need an ETH coin for exchanging Kishu Inu, you have to purchase ETH through the Coinbase wallet first. Purchasing won't be so difficult as you can do it with fiat currency. Coinbase allows multiple payment methods, including debit/credit cards. 
All you need to do is hit the 'Buy Coin' button and select the ETH from the search bar. Then provide the amount you want to purchase and the payment method. If you already have ETH coins in any other wallet, transfer them into the Coinbase wallet. 
Step 6: Trade ETH with Kishu Inu Coin
If you are on the mobile app and want to convert, first click on the 'Trade' tab. You will be asked about the currency you are required to convert. Choose Kishu Inu and put the amount of exchange. Make sure that it's less than the total amount because the fee will also be deducted. After that, confirm the transaction, and you will receive Kishu Inu in your Coinbase wallet. Now you can trade, stake, or spend in the liquidity pools. 
Platforms to Trade Kishu Inu
Here are some big names you can trust and easily trade Kishu Inu coins. Kishu is available on 20+ cryptocurrency exchange platforms to trade at the time of writing. However, the number could be increased in the future.
1.BitMart

BitMart is one of the trusted and leading crypto exchange platforms where you can trade multiple currencies at a single time. BitMart allows you to purchase significant crypto coins with fiat currency and other crypto-assets. The platform uses a multi-layer system to ensure foolproof security and stability. 
Moreover, buying on BitMart is extremely simple for new users. The feature that makes it first on the list is reasonable trading fees. Compared to other platforms, BitMart deducts small fees on every transaction. 
Pros
Beginner-friendly interface
Completely secure and stable
Support a massive number of cryptocurrencies
Excellent financial system
Trading fee and other charges are slightly low
Cons
Comparatively new in the market
Some cryptocurrencies still need to be listed
2.Gate.io
The second crypto exchange platform in the out list is Gate.io, one of the oldest and being operated from China. It also offers some valuable features like trading in almost 400 different cryptocurrencies, and a total of 180 coins has been registered on it. The security of your digital assets will be up to mark, and there is no chance of hacking or scam. 
On Gate.io, you can even borrow funds, invest in different plans, and margin trade with 10x leverage. Moreover, you can reach out to their customer service, which is available round the clock in case of any problem. 
Pros
It's a pool of a massive number of cryptocurrencies
Competitive transaction fees
Excellent customer support
Simple user interface 
Risk-free transactions
Cons
Don't use fiat currency 
Some Chinese symbols make it difficult to understand
3.BKEX
The next platform to trade Kishu Inu is BKEX, which is also on the top list of exchanges. In the start, they advertised as a 'sunshine trading' platform. This platform is always under supervision and third-party records transactions. Furthermore, to ensure high-level security, they use cold wallets. This way, your digital assets are completely safe and out of the hacker's reach. 
BKEX is available in mobile apps for IOS and Android to facilitate the user. Also, the high-speed engines boost up your transaction process. Over this, they claim to have world-leading liquidity pools. 
Pros
Less trading fees
A massive number of offered cryptocurrencies
Professional customer support
High-level technology to ensure security
Ranked in top 3 with most 24h trading volume
Cons
Withdrawal may create issues sometime
Lack of financial regulatory 
4. Uniswap
Since the Kishu Inu is created on the Ethereum blockchain, Uniswap is a good choice. Uniswap is a decentralized exchange platform and best for ERC-20 based coins. This platform works on the AMM model, which uses smart contracts for trading. Moreover, you can stake your assets in the liquidity pools and earn a commission. So, it's a sort of passive income platform as well.
See also: Uniswap vs PancakeSwap 
The platform interface is easy enough to understand within a few hours. Moreover, you can easily connect with other crypto wallets for trading or swapping. If you always get annoyed with the whole registration process of crypto exchange platforms, choose Uniswap. It doesn't require a long process of identification. 
Pros
Source of passive income using stakes
Support all kinds of crypto wallets
No need for a tiring registration process
User-friendly interface
Cons
Don't trade with fiat currency
Impermanent losses in LPs
Unlike any other cryptocurrency, you also need a crypto wallet for Kishu Inu to store, purchase, and trade. There are two types of crypto wallets categorized as hot and cold storage wallets. Hot wallets are online, and there are fair chances of hacking. Cold wallets are in the hardware, and no hacker can access them. 
To save Kishu Inu, we recommend both the hot and cold wallets to choose one per your requirements. 
Ledger Nano S Wallet
It's hardware crypto introduced by leading wallet manufacturer Ledger. This wallet is getting popular day-by-day due because of providing foolproof security at reasonable expenditures. Since its a cold storage, your all-private keys will stay away from anyone's access. The wallet support over 1000 cryptocurrencies and keep a backup because of the Hierarchical Deterministic structure. 
It's best for ERC-20 tokens like Kishu Inu after connecting with the third-party wallet. You can easily purchase it from any online store, and it works in 165+ countries.
Pros
User friendly and completely secure
Offers multi-signature
Automatically shut down after a specific inactive period
Continuously evolvement from Ledger
Cons
The screen resolution is not high
Capacity should be more
Coinbase Wallet
Like its exchange platform, Coinbase has a reliable and high-funded wallet structure. It's a type of hot wallet which means all the keys and data are stored online. The wallet is connected with the Coinbase exchange platform and offers storing assets traded on the platform. You can either use the mobile app or browser extension for the Coinbase wallet. 
Pros
Give two-factor authentication
Support multi-signature access
Built by a reputable crypto brand
Can trade various digital assets other than cryptocurrencies
Cons
Don't support Bitcoin Storage
Storing keys online is highly risky
Like other dog meme coins SHIBA, DOGE, and FLOKI, the Kishu Inu token gained huge traffic due to excellent marketing. This is the reason for the 3000% increase in value which was started from $0.000000000069 and made an impact on the crypto map. Experts are highly hopeful about its bright future.
WalletInvestor predicted that the price of this token would rise to $0.000000004 within a year. As per the forecasting report of business analysts, the coin can touch $0.00000015 in 2030. Also, the token has a growth potential of 33.33% and will probably touch $0.000000011 in 2027. Considering this, investing in Kishu Inu is a thoughtful decision.
Kishu Inu is created on the Ethereum blockchain, so the advancement of ETH will benefit this token. Developers announced to launch of ETH 2.0, and hopefully, the transaction fees and gas rates will be reduced. It's a green signal for KISHU holders because KISHU CRATE can be a game-changer. The NFT market is expanding, and KISHU can easily earn benefits by raising funds. 
The RSI of this coin is bottomed, and that's a sign of a big push for any currency. Moreover, KISHU is just 87.9%, far from hitting an all-time high point.
| Method | Signal | Price Target | Change | Execution Date |
| --- | --- | --- | --- | --- |
| Internet | Buy | $0.0000000027 | 129.10% | Jan 22, 2023 |
| Google | Strong Buy | $0.0000000033 | 156.08% | Jan 22, 2023 |
| Facebook | Strong Buy | $0.0000000047 | 221.83% | Jan 22, 2023 |
| Mobile | Buy | $0.0000000027 | 128.01% | Jan 22, 2023 |
Advantages & Disadvantages of Kishu Inu 
In cryptocurrency, there are always some drawbacks with enormous benefits. Let's see what benefits you can enjoy and what risks need to be considered.
Advantages
The first incredible feature of Kishu Inu is being ownerless. No single person or group is leading this platform. It's an entirely community-based project, and everyone participates in its growth. 
The project promotes complete transparent information to gain the trust of users. So everyone can know about the security audits and tokens being burnt.
KISHU is a long-term project and will be developed as a complete ecosystem of investing and getting rewards for a prolonged time. 
Disadvantages
The token has not been listed on leading exchange platforms like Binance.
The price is highly under the effect of influencers. Elon Musk banned cryptocurrency from purchasing their cars, and prices dropped because of this single-person decision. 
FAQs
How high can KISHU go?
If we talk about the next five years, the technical analysis predicts that the price will be around $0.00000002.
What is KISHU tokenomics?
The all-time supply of KISHU is 100,000,000,000 trillion, and the currently 100,000,000 billion is in circulation. 
Who developed the Kishu Inu token?
The coin has been created on the Ethereum blockchain, but the developers are completely anonymous. They didn't reveal any identity about them, and it happened in other memecoins. Some people consider it a red flag, but that's not a huge thing. 
What is the KISHU sentiment?
The current sentiment working for the KISHU is bearish as per the technical report. 
Conclusion: Is It Worth Investing In KISHU?
At the movement, the project the highly risky and speculative. The price trend is fluctuating and not doing so well for now. Although, some useful features are attracting more audience. This can be a plus point if more investors use its NFTs and exchange platform. 
You should wait for at least one year because the project is still new and lacks historical data to analyze. Multiple factors are affecting the price trends. If you want to take the risk, go for it.