Kraken vs. Coinbase: Which Crypto Exchange is for you
Kraken and Coinbase are among the leading crypto exchanges in the world. We brought this comparison for readers to analyze both exchanges at a glance. To make Kraken vs. Coinbase comparison understandable, we divided it into different sections and subsections.
Each platform allows you to buy various cryptocurrencies using fiat currencies such as US dollars and British pounds. In addition, these platforms also offer options to learn and analyze tools for traders.
Depositing your investment in these platforms is very easy. There are various methods that you can use to make a deposit. For example, you can deposit using your credit or debit card, but we will see the details later. However, every platform has pros and cons because no one can offer everything.
In this article, we carefully compared and analyzed both exchanges' facts, figures, and data. Essential factors such as availability, number of crypto and fiat currencies will be compared, and results will be presented to our readers.
What is Kraken (Origin and Overview)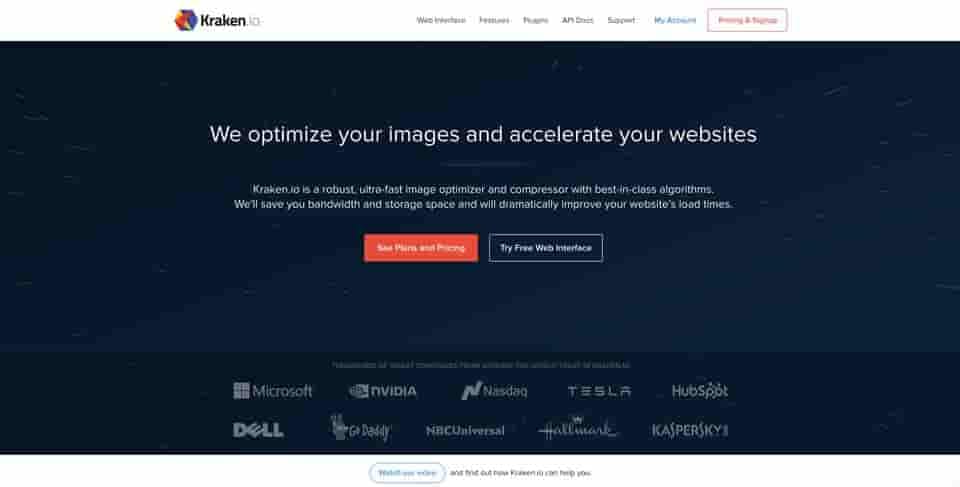 Kraken is a crypto exchange company founded in 2011. It is a United States-based company and Jesse Powell founded it. The company offers different types of trading in cryptocurrencies. First, investors can invest using fiat currencies. Then using fiat currencies, investors buy cryptocurrencies and trade on the platform.
Although Kraken was founded in 2011, it was not launched until 2013. After vigorous testing and going through the developmental process, Kraken finally opened up for investors in 2013. Payward Inc owns it. 
Being a US-based company, Kraken is available in 48 US states. However, it is also available in 176 countries around the globe, and that is a considerable number. According to the information present on Kraken's website, the platform supports more than 50 cryptocurrencies.
Let us have a brief overview of the company:
Kraken is a US-based company
It was founded in 2011 but lunched in 2013
Supports more than 50 cryptocurrencies
Strong security system
You can start investing by as little as $10
More than 73 million active users worldwide
What is Coinbase (Origin and Overview)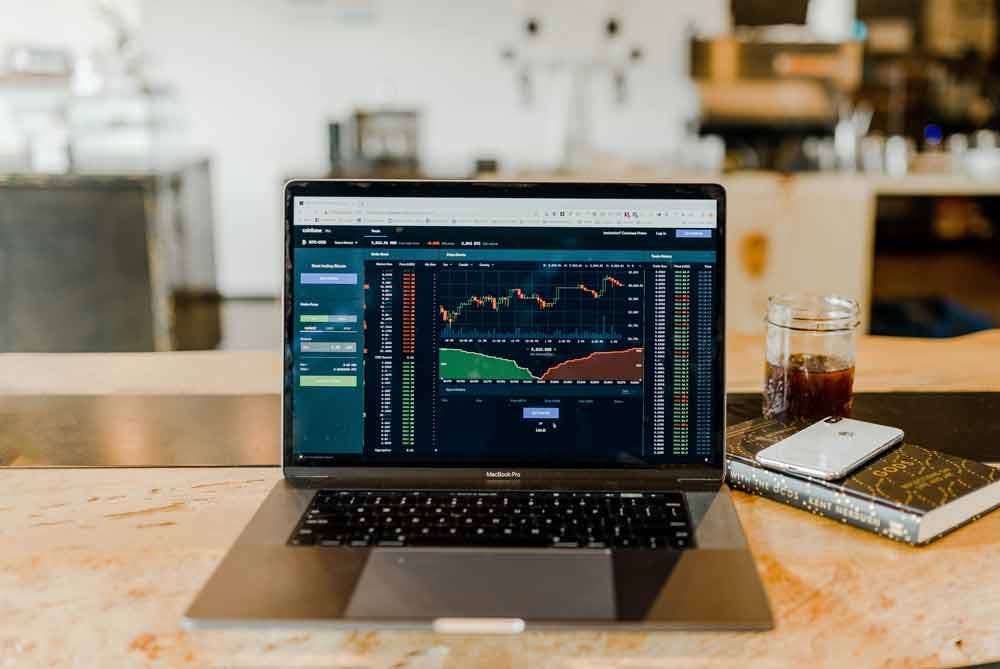 Coinbase was founded in 2012 by Fred Ehrsam and Brian Armstrong. It is also among the first exchanges created for crypto trading. Since its emergence in the international market, it has kept a central position. It provides basic information for beginners. 
Although Coinbase does not offer some advanced trading features such as leverage trading, yet it is a major cryptocurrency exchange in the USA. Coinbase provides more than 50 cryptocurrencies.
Coinbase also provides you with a crypto wallet. You can easily download the "Coinbase Wallet app" and enjoy a free crypto wallet. You can directly send and receive cryptocurrencies to and from your friends using the wallet.
Coinbase is also a US-based company.
It was founded in 2012 and launched the same year.
Coinbase offers a secure crypto wallet to keep the currency
It is a suitable platform for beginners
Available in more than 100 countries 
Kraken vs. Coinbase: Features
Both Kraken and Coinbase are excellent trading platforms. However, they have specific differences too. The significant difference is that Krake is available in almost 176 countries globally; on the other hand, Coinbase is available in 100 countries. With this much-evolved technology, it is possible to regulate crypto networks across the globe and make cryptocurrency trading safe and secure for everyone. 
Another significant difference between these two trades is margin trading. Coinbase introduced margin trading in 2020. As a result, it offers only 3-times leverage. On the other hand, Kraken also offers margin trading. However, it offers 5-times leverage.
When it comes to customer care, both platforms are great. Kraken and Coinbase offer support via chat. You can directly talk to the company's representative and communicate your problem with them. Unfortunately, the increased traffic may decrease the availability of representatives, and you may need to wait a little longer.
Both platforms have mobile apps to facilitate users when on the move. These apps offer the same features as the web. However, on the downside, Kraken's app is unavailable in seven countries, including the USA and Japan.
Following are some main features of Kraken vs. Coinbase:
Kraken
The leading platform features: Strong security protections, many currencies, and Low fees.
Security features: Two-factor authentication (2FA) login confirmation enabled platform. Withdrawal confirmation through email, SSL encryption, air-gapped cold storage, strict surveillance, and precise API key permission control.
Fees: Low fee for markers and takers. 0% to 0.26% per trade, 3.75% + €0.25 for credit card purchases, and 0.5% plus 0.9% or 1.5% for ACH purchases
Number of cryptocurrencies supported: More than 50
Types of transactions supported: Buy, sell, Cryptowatch for crypto signals, futures trading, staking, send, receive, and exchange.
The minimum deposit for trade: You can start with $10 only.
Maximum deposit and withdrawal: $100K/day, $500K/month bank transfer $500K/day worth crypto withdrawal for intermediate level members.
Coinbase
The main platform features: The only exchange that allows you to deposit your PayPal account. It is easy to use for beginners.
Security features: Two-factor authentication (2FA), biometric fingerprint logins. In case of any cyberattack or data breach, the AES-256 encryption system safeguards digital wallets.
Fees: 0.50% per trade maker-taker, 3.99% for credit card purchases, and 1.49% for Coinbase USD wallet or bank account purchases
Number of cryptocurrencies supported: Supports the trade of 50+ cryptocurrencies
Types of transactions supported: It is a simple exchange and offers simple trading methods such as buy, sell, send, receive, and exchange.
Maximum deposit and withdrawal: $25,000 daily via ACH
Trading options: Kraken vs. Coinbase
Trading options are the central aspect of any trading platform. It is almost impossible to skip this point. Therefore, when comparing two exchanges, discussing the available trading options and how to make profits using those options is mandatory.
Trading options on Kraken
Kraken being the oldest crypto platform offers some fantastic trading features. There are various trading options, for example, futures trading, margin trading, over-the-counter service, buy and sell options.
Let us have a look:
Future trading: while trading in the future, you can leverage up to 50x on Kraken. It would be recommended if you filled a questionnaire. It is done to test your understanding of futures trading and the market. You must answer questions and pass the test before future trading. After that, you will get the title of "Professional Trader" or "Retail Trader." Future leverage is vast in its nature. You can use it according to your needs and market trends. However, take necessary precautionary measures before entering in future trading. 
Margin trading: Kraken offers a huge 5x margin on cryptocurrencies trading. It is a huge margin indeed and a great way to make a profit. There are options for various order types along with customized timings. Investors can open long and short positions easily.
Over-the-counter service (OTC): Over-the-counter service is not for everyone. Kraken provides this service to big institutions or individuals with considerable net worth who require personal services along with deeper liquidity. This service exists outside the primary crypto services of the Kraken crypto exchange.
Buy and sell cryptocurrencies: Buying and selling crypto assets on Kraken is simple. You can buy crypto assets using fiat currencies or using other cryptocurrencies. You will need to finish the verification process before enabling this feature.
Trading options on Coinbase
Coinbase does not offer advanced trading options. But, as said earlier, it is a suitable trading platform. Moreover, it tells all the tips and tricks a beginner should know. 
Following are the trading options available on Coinbase.
Margin trading: Coinbase introduced margin trading back in 2020. However, they offer only 2x leverage. It is a little leverage compared to what other trading platforms offer to their investors. For example, Kraken is offering up to 5x leverage.
Buy and sell: Coinbase is a legit platform for buying and selling crypto assets. It is made for this purpose. No lengthy and complex procedures are involved. You need to verify your account and start trading crypto assets. 
Coinbase guides you through charts and crucial information for making a suitable investing decision.
Coinbase Pro: Coinbase Pro is there to fulfill the needs of advanced traders. Platforms bring investors vital information through advanced charts and help them offer different options during their trading sessions. 
Coinbase prime: Coinbase prime is for big institutions and individuals with a heavy net worth to invest. This platform is designed to handle large sums of money. Coinbase prime contains advance, margin trading and algorithmic orders, and much more.
Kraken vs Coinbase: User Interface
User interface plays a vital role in any crypto exchange. A person who just started using an exchange is not an expert. An easy interface will help him to understand things better. In other words, a simple UI enables you to learn fast.
In the case of Kraken vs. Binance, the user interface of both platforms is simple, attractive, and intuitive. However, talking about the UI of Kraken is engaging and somewhat complex for a beginner. On the other hand, the UI of Coinbase is straightforward and user-friendly. It is effortless and to the point.
Overall, the UI of Kraken is more manageable, attractive, and exciting than Coinbase.
Kraken vs. Coinbase: Pros and Cons
Being an investor, there are certain things you need to know before choosing a platform for crypto trading. Certain features may align with your interest and aptitude, and others may not be suitable for you.
Here are some significant pros and cons of Kraken vs. Coinbase
Kraken
| Pros | Cons |
| --- | --- |
| Margin and future trading are available | Kraken does not provide a crypto wallet |
| Provides up to 50x leverage in futures trading | It is not available for the resident of Washington and New York City |
| Over-the-counter (OTC) support | No referral program for passive income |
| Staking rewards are available | |
| Useful educational tools such as Cryptowatch | |
Coinbase
| Pros | Cons |
| --- | --- |
| Excellent user experience with friendly UI | Not available in all countries |
| Fiat currencies are accepted | Limited cryptocurrencies are available |
| Passive income with staking | Low leverage |
| Safe and secure to use | High fee |
| 2-factor authentication security system | |
Kraken vs. Coinbase fee
The fee is one of the primary and crucial factors when it comes to choosing a crypto exchange for investing your money. Every time you make a deposit, withdraw, or trade, you must pay the platform a little money for their services. This tiny amount can have a considerable impact. Following is the fee structure of Kraken and Binance to help you find the best exchange for you.
Kraken
Kraken claims fees as low as 0%.
Kraken is famous for its low fee and more leverage. It charges 0.9% for stable coins and FX pairs. Kraken charges 1.5% when buying any other crypto.
Furthermore, you can calculate the trading fee charged by Kraken by using the table below.
| 30- Day Volume (USD) | Maker | Taker |
| --- | --- | --- |
| $0 – $50,000 | 0.16% | 0.26% |
| $50,001 – $100,000 | 0.14% | 0.24% |
| $100,001 – $250,000 | 0.12% | 0.22% |
| $250,001 – $500,000 | 0.10% | 0.20% |
| $500,001 – $1,000,000 | 0.08% | 0.18% |
Coinbase
Coinbase charges a relatively higher fee than Kraken. In fact, Coinbase is famous for charging a significant amount of money in the name of a fee. Although it provides facilities like buying crypto assets using your credit or debit cards, the fee is still too high.
The baseline fee taken by Coinbase is 4%, and it is the highest in the crypto market!
Coinbase charges a 0.04% to 0.05% fee for completing an order. It depends on the tier system.
Following are the details of the fee taken by Coinbase:
| Pricing Tier | Taker | Maker |
| --- | --- | --- |
| <$10K | 0.50% | 0.50% |
| $10 – 50K | 0.35% | 0.35% |
| $50 – 100K | 0.25% | 0.15% |
| $100K – 1M | 0.20% | 0.10% |
| $1- 10M | 0.18% | 0.08% |
Coinbase also charges a certain fee while you deposit or withdraw your funds. The following table will shed light on the fee taken by Coinbase during deposits and withdraws of fiat currencies.
Currencies
Deposit Fee
Withdrawal Fee
Free
Free
Wire (USD)
$10 USD
$25 USD
SEPA (EUR)
€0.15 EUR
€0.15 EUR
Swift (GBP
Free
£1 GBP
Kraken vs Coinbase: Security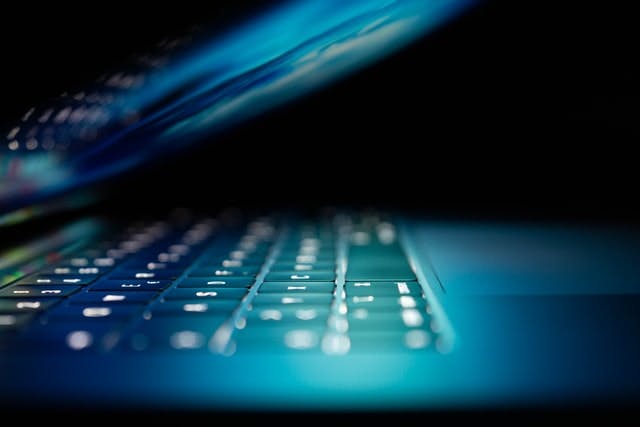 There is news about cyberattacks on exchanges and online crypto reserves from time to time. You need to expect that our asset is safe and secure. The platform you are choosing should have a top-notch security system. 
In the case of Kraken vs. Coinbase, both exchanges take their security very seriously.
Let us have a look.
Kraken Security
Since its foundation and lunch, Kraken has never been hacked. It is one of the most secure crypto exchange platforms in the world. Kraken has a comprehensive approach to security protocols. They claim to safeguard your money and protect your assets from any cyberattack, and so far, they have proved to do so.
Platform Security: A vital security measure that has often been neglected is the platform's security itself. What if someone steals the data directly from the platform? Kraken has prepared such an efficient and robust security system that expels the chances of any risk. Any type of physical access is highly restricted. The servers are guarded 24/7 with AI cameras and security guards.
Safe Coin Storage: Kraken stores 95% of the assets in its cold storage. It is essential to understand the importance of cold storage. Cybercriminals cannot steal digital assets present in cold storage. Cold storage is a wallet that is not connected to the internet. Thus, it is not accessible by cybercriminals and any other unauthorized party.
Coinbase Security
Coinbase also follows strict security measures. It is an American-based company, and from day one, it followed high-security standards.
Follows are the main security features of Coinbase:
Two-factor authentication: Two-factor authentication (2FA) is an additional security layer in the overall security. Users are sent a secret code via SMS or email. This code is essential to make any transaction.
Cold storage: Coinbase stores around 98% of its assets in cold storage. It is the most significant ratio ever. Your crypto assets remain safe somewhere in offline cold storage whose geographical location is unknown, except for a few authorized people.
Conclusion
If you struggle to choose between Kraken and Coinbase, we hope this guide will help you.  We have presented a detailed comparison of Kraken and Coinbase. Both are the leading exchanges in the world with good reputations. However, both have their positive and negative sides.
If we talk about fees and security, Kraken is the best. They claim up to 0% fee and top-notch security with 95% of the assets in cold storage. They are offering Cryptowatch for better crypto market technical analysis and a better decision to bring better results and more money for an investor.
In the end, what should really matter is "The Value for Money." You are investing your hard-earned cash in an exchange, and you would like to get the maximum out of it. Kraken, at the moment, is providing the best value for money. That is why we would recommend Kraken.
Kraken vs. Coinbase: FAQs
1. Which features are the most important in this Kraken vs. Coinbase cryptocurrency exchange comparison?
The essential features one should consider while choosing a cryptocurrency exchange are trading fee, deposit/withdrawal fee, security, payment methods, supported cryptocurrencies, countries of operation, and overall brand reputation in the world. Keep in mind that you are looking for specific features according to your need, mood, and abilities. These evaluating points may be less important than those you set for yourself.
2. How can I choose the best crypto exchange for me?
First of all, you need to evaluate your information and knowledge of the crypto world. Then you can use this to set goals and targets using your background knowledge of exchanges and trading. If you are a beginner, you may have different plans and objects in your mind than a person who has spent years in the market and crypto trade. Even if you have decided for yourself, it is not easy to search and go through dozens of exchanges to find the best one. This article makes it easy to compare these two most popular and reliable crypto exchanges globally.
3. How We Evaluated Kraken vs. Coinbase
We reviewed Kraken and Coinbase. We gathered authentic information from reliable resources. Then this information is analyzed and processed to eliminate any error. We included all the essential aspects of these trading platforms in this article.