Shiba Inu vs Akita Inu Coin: Which One Is the Future of Memecoins?
After the successful journey of Dogecoin, many dog-themed coins launched in recent years, but it's a crypto world and making space for any coin is not a piece of cake. So memecoins like Shiba Inu, Akita Inu, Kishu Inu, and many more have become a part of the race in the last 2 to 3 years. 
Since the experts predicted a bright future for these coins and everyone is interested in them. Few of them are performing excellent in the market, and others cannot get the desired attention. Many investors want to know about Shiba Inu vs Akita Inu to decide which is better for the investment.
Here you will be able to know every aspect of these coins. After reading the article, you can decide which one is better for crypto trading.
Shiba Inu vs Akita Inu: An Overview
Shiba Inu
Shiba Inu is a dog meme-based coin introduced in August 2020. After its sudden price increase, people started calling it a 'Doge Killer,' a well-established coin. The coin is created on the Ethereum blockchain and has a decentralized exchange platform for trading. The team behind the project is still anonymous and just revealed a name called 'Ryoshi.'
The start for this token was unimpressive until its price reached $0.00008616 in October 2021. The initial price at the time of launch was just $0.000000000056, and people made fun of it. The token remained in the wave of pump and dump due to its low utility in real life. But the platform is expanding now and has been listed on many trading platforms.
The unique aspect of Shiba Inu is one quadrillion tokens that were minted at the time of launch, and it never happened in the history of the crypto world. The platform is based on the Automated Market Maker protocol, allowing users to earn commission on being a part of liquidity pools. The deducted fee on transactions goes to Ethereum owner and Uniswap liquidity pools. 
The common feature in every meme coin is being driven by the community and no more other support. Investors are taking an interest in it because of its high volatile price to profit quickly. Shiba Inu also works on this aspect, and it's the first experiment of this concept. Now the upcoming condition of the coin depends on community involvement.
| Overview | Market Data |
| --- | --- |
| Market cap | $ 11,073,051,482 |
| Circulating Supply | 549,148,808,970,019 SHIB |
| Trading Volume | $ 2,018,989,443 |
| All-time high | $0.00008616 |
| All-time low | $0.000000000056 |
| Shiba Inu ROI | +3008636.72% |
Akita Inu
Akita Inu is a DeFi based token that was launched back in February 2021 after the initial success of Shiba Inu. The price of Akita Inu at the start was extremely and was tradable on Uniswap with the price of $0.0000000067. But suddenly, it became a market hype and touched $0.000008 after a few months of launch. 
Recently, the Akita token achieved another goal and was listed in the top 50 cryptocurrencies by market cap. The token is 100% decentralized and is exchanged only through DEX worldwide. Initially, DEX offerings are created by huge investments in liquidity pools, and afterward, the price of an asset depends on the community utility.
Akita Inu is built on the Ethereum blockchain, which shows a good foundation of this meme-based coin. But that's not the whole thing. The token is still struggling to attract more users, and then it will make an impact like all other big cryptocurrencies. Unlike Shiba Inu, which is completely community-based and developers are not coming to the front, Akita Inu has released all the information.
This project has the same strategy of tokenomics which gives 50% to Vitalik Buterin, and the other half has been going to Uniswap liquidity pools. This project has a proper team working in the background, and information about the developers can be found on the official website. The team is constantly working to establish the coin and provide more real-world uses to the investors.
| Overview | Market Data |
| --- | --- |
| Market cap | $90,642,929 |
| Circulating Supply | Not Available |
| Trading Volume | $3,502,358.29 |
| All-time high | $0.00001661 |
| All-time low | $0.0000005211 |
| Akita Inu ROI | +3008636.72% |
Similarities Between Shiba Inu and Akita Inu
Both coins were created on the Ethereum blockchain.
Both have the same strategy for tokenomics.
These are dog-based memecoins.
Both have a history of a sudden price increase at the start.
Community is the major factor for the improvement of both coins.
The prices are highly volatile of both coins
Differences Between Shiba Inu and Akita Inu
The developer of Shiba Inu didn't reveal the identity yet, but the team behind Akita Inu is mentioned on the website.
Shiba Inu is divided into three coins, while Akita Inu has only one coin representation.
Shiba Inu was launched before the other and had greater market experience.
Shiba Inu has a high circulation volume and market cap.
Many influencers have backed Shiba Inu. 
Shiba Inu vs Akita Inu: How to buy these meme coins?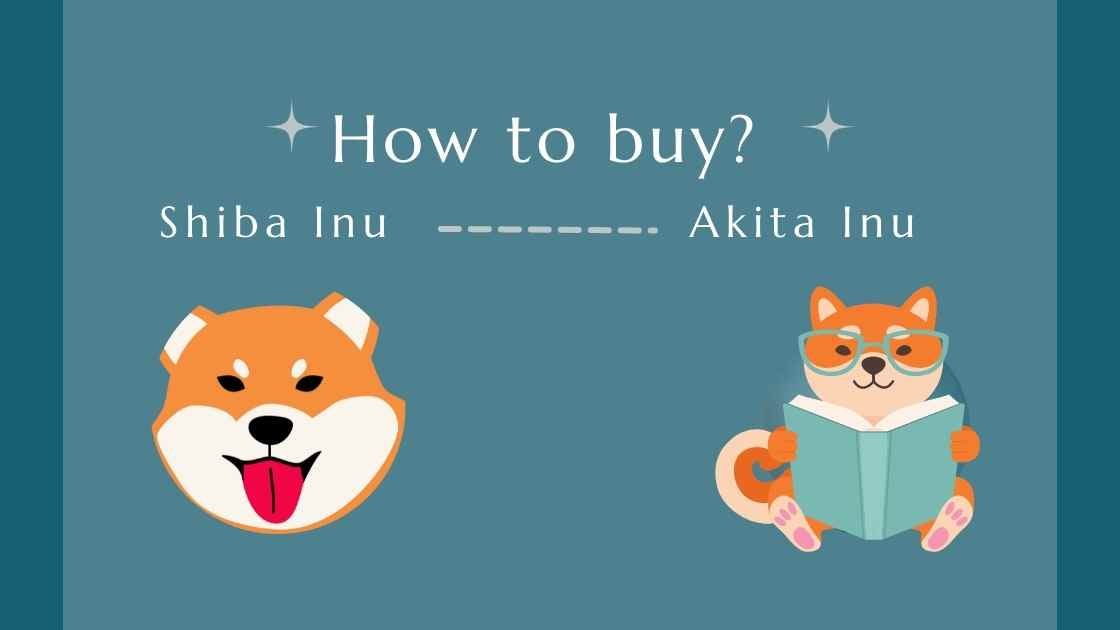 Buying Process of Shiba Inu
If you want to own the SHIBA and don't know where to start, we are here to help you. You will not face any problem purchasing SHIBA by following these mentioned instructions. 
Step 1: Open an Exchange Account
Shiba Inu is not tradeable through fiat currency. For purchasing, you can only trade it with any other cryptocurrency. Ethereum is one of the major currencies and can be purchased through fiat money, so go for it. 
You need to select a platform first to purchase the ETH, and the options available are Voyager, eToro, and Coinbase. Select anyone from them and register your account. Then, for security purposes, you have to fill KYC form, which is a straightforward process. 
Step 2: Choose Centralized or Decentralized Exchange
You can buy Shiba tokens through a centralized exchange like Binance or a decentralized platform like Uniswap. For centralized exchange, pick the eToro as its best option for the SHIB. On the other hand, Uniswap is perfect for Shiba Inu or any other Ethereum-based coin.
Uniswap can exchange any cryptocurrency with the SHIB and offers top-notch security of your assets. However, if you pick a Uniswap, you need a software crypto wallet to store and trade the coin. 
Step 3: Open Crypto Wallet Account
Crypto wallets like MetaMask or Coinbase are used to store your digital assets under foolproof security. However, you can keep your purchased crypto on the exchange platform; it's not recommended. This is because those platforms are always the target of hackers and scammers. 
These software wallets are free and highly secured compared to the crypto exchanges. Choose one for yourself from MetaMask and Coinbase. Set up an account and keep your keys away from anyone's reach. However, if you add more security to your crypto assets, nothing is better than hardware wallets. 
Step 4: Buy SHIB
Connect your bank account to the platform if you use a centralized exchange like eToro. Then place the order using the SHIB order book. Now the transaction speed depends on your choice. You will have to pay more for fast transactions. Otherwise, the process will be slightly slower and won't charge high. 
In the case of Uniswap, simply transfer your ETH amount to the decentralized exchange. There you can easily swap Ethereum tokens with Shiba Inu tokens. 
Buying Process of Akita Inu
Like Shiba Inu, this token can't be purchased through fiat currency and need another way to own it. Here is the step-by-step guide on how to buy an Akita Inu coin.
Step 1: Setup an Account on Fiat-to-Crypto Exchange
To purchase an Akita coin, you first need to buy any other big cryptocurrency through fiat money. In this case, Ethereum is the best option to purchase, and later you can trade it with the Akita coins. 
For that purpose, set up an account on fiat-to-crypto exchange platforms like Coinbase and Uphold. These two are major trading platforms, and choosing one of them would never create any problem for you. Just select the platform register on it after filling a few requirements. 
Step 2: Purchase ETH with Fiat Currency
Once you select the platform, it's time to purchase Ethereum cryptocurrency. You are using Coinbase. Go to the 'Trade' tab and choose ETH to buy fiat currency. After selecting the amount of ETH, you'll be asked to select the payment method. 
Both credit card and bank transfer options are available. However, purchasing a credit card will charge more fees and perform the transaction within no time. But if you choose the bank transfer option, the process will be slow yet cheaper. 
Step 3: Select an Altcoin Exchange
Since Akita is the Altcoin and can only be traded on such a platform, we must transfer our purchased ETH to that platform. For instance, Gate.io is the altcoin exchange, and the Akita token has been listed on this platform. 
After selecting the altcoin exchange, you need to register on that. For Gate.io, you have to confirm 2FA authentication, and good to go.
Step 4: Transfer ETH to Altcoin Exchange
Before transferring ETH from Coinbase to Gate.io, you must verify your identity through the KYC process. This wouldn't take more than 30 minutes and ensure your crypto assets are safe. 
On the Gate.io crypto dashboard, you will find 'ETH address' on the right-hand side. 
You have to copy this address and go to the Coinbase page. 
Select the send ETH tap, and the interface pops up to get the address.
Simply paste the copied address of Gate.io and hit the confirm button. 
Sometimes due to load on the blockchain, the transfer might get delayed. But, don't worry; it won't take a lot of time. Soon you will receive ETH and be ready to purchase Akita tokens. 
Step 5: Buy AKITA
Now everything is ready to purchase AKITA through Gate.io in a few steps. First, go to the exchange tab, select the pair ETH/AKITA and provide the amount to be converted. On-screen, you will see the amount of AKITA you will receive. Make sure you didn't choose the whole ETH as the transaction fee will also be deducted through it. Hit the 'Buy AKITA' button, and you are done. 
Pros and Cons of Shiba Inu
| Pros | Cons |
| --- | --- |
| Because of the low price at the moment, it's not hard for anyone to invest in this coin. | SHIB has almost no real-world use unless it gets listed on big platforms. |
| ShibaSwap was introduced as a decentralized exchange platform to make this coin a brand | The prices of SHIB are highly volatile and keep on varying. |
| SHIB is ERC-20 based token built on a highly secure Ethereum blockchain. | It has no separate blockchain |
| Will be registered on Robinhood soon for easy access to the general public. | |
| Crypto influencer Elon Musk became a fan of this coin from the start. | |
Pros and Cons of Akita Inu
| Pros | Cons |
| --- | --- |
| Akita is a medium-cap asset and attracts a large amount of traffic. | There are a lot of risks involved in investment. |
| It has a greater potential to stand out in the market. | Low utility in the real world. |
| It was included in the top 50 cryptocurrencies after a few months of launch. | It would take many years to get established like Bitcoin. |
| The developer team is still working on improvments and establishing the coin. | |
| Based on the Ethereum blockchain, which is considered more secure. | |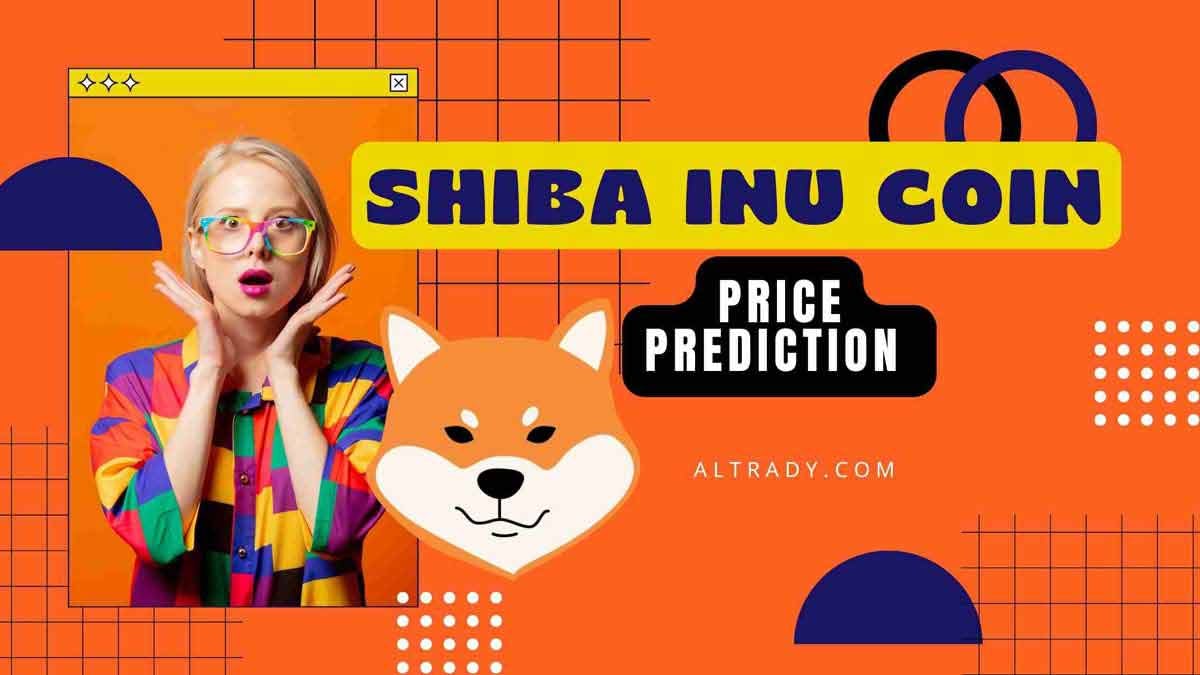 Shiba Inu vs Akita Inu: Future Price Prediction
Shiba Inu
The price trend of Shiba Inu keeps varying with the market, but overall performing well. Investors kept an eagle eye on its varying trends after the Shiba Inu coin touched its all-time high price in 2021. Now the question is, what would be the future of this coin? Will it go once again to the top and become market hype?
According to crypto experts, this memecoin has way more potential to rise and can bring a handsome profit for investors in the future. Many crypto predictors platforms forecasted the SHIB and are confident for its growth in 2022. Also, if the Shiba Inu get listed on Robinhood, then no one can stop this coin from coming to the top.
Digital Coin Price is confident that SHIB will reach $0.000067 in 2022. Apart from that, Wallet Investor predicts this coin's +141.59% earn potential. However, all these are just predictions based on historical data. Since the crypto prices have never been under a single market factor, anything can be possible.
If everything goes according to plans and predictions, the price of Shiba Inu in 2025 will be $0.00070917. Similarly, the coin would have a worth of $0.002736 at the end of 2030. Reality can be even more beautiful if a coin gets a bump through any unexpected event. 
Akita Inu
Akita Inu has no such incredible potential because it's new and still needs a lot of time to establish. But possibilities of a great future are also there if memecoins become a crypto leader in the next few years. For now, AKITA is standing at $0.00000088 with an extremely low market cap and circulation supply.  
The experts of Price Prediction did an in-depth analysis of past trends and forecasted future prices with the help of artificial intelligence. The analysis shows that the AKITA price in 2022 will be around $0.00000131 if all odds favor Akita Inu. However, investing in this coin is always full of risks and can't be able to make you a millionaire over the year.
To touch the ATH and even crossing it requires a lot of investment in market cap. A large community and its investment in liquidity pools can help for that purpose. If we further read the price forecast, AKITA will be at $0.00000411 in 2025 and $0.0000239 in 2030. However, influencers can play a critical role. For example, Elon Musk's tweet can be a make or break for any coin. 
FAQs
1. Can SHIB or AKITA reach $1?
To reach the $1 price point, it is essential to have a significant investment in the marketing cap. This is not even a realistic approach for these memecoins to achieve. They can't reach the $1 price in the next ten years.
See also: Will shiba inu coin reach $1
2. Can you buy these coins directly through cash?
No, SHIB and AKITA are DeFi tokens, and you can't purchase them with fiat currency. To purchase these coins, first, they need to own ETH with fiat money and then trade them with ETH on any altcoin exchange. 
3. Are these coins worth investing in?
The answer to this question depends upon your desires. If you want to earn a big commission like thousand dollars in a week or month, these coins are not for you. However, if you need a small profit on your investment, you can give them a try. 
Conclusion: Which one is better?
Investing in both coins is highly speculative and risky. In memecoins, the technology backup is not up to mark even developers claim to provide it. Keep in mind the prices increase of these memecoins depends on the hype created through the marketing strategy. So, if any influencer praises the coin, the price will touch the sky on very next morning. 
In this sense, Shiba Inu is still better than Akita Inu. First, it has more community due to early excellent marketing campaigns and influencers support. Next, they have better plans to expand the network. If the SHIB team can achieve their desired goal, it's a future of memecoins.