Keep up to date
Markets news right next to trading terminal
Information is power. We always keep our users updated with the latest cryptocurrency and digital assets news each day. It is always important to ensure you have the latest information to help you analyze the market and create the best investment plans.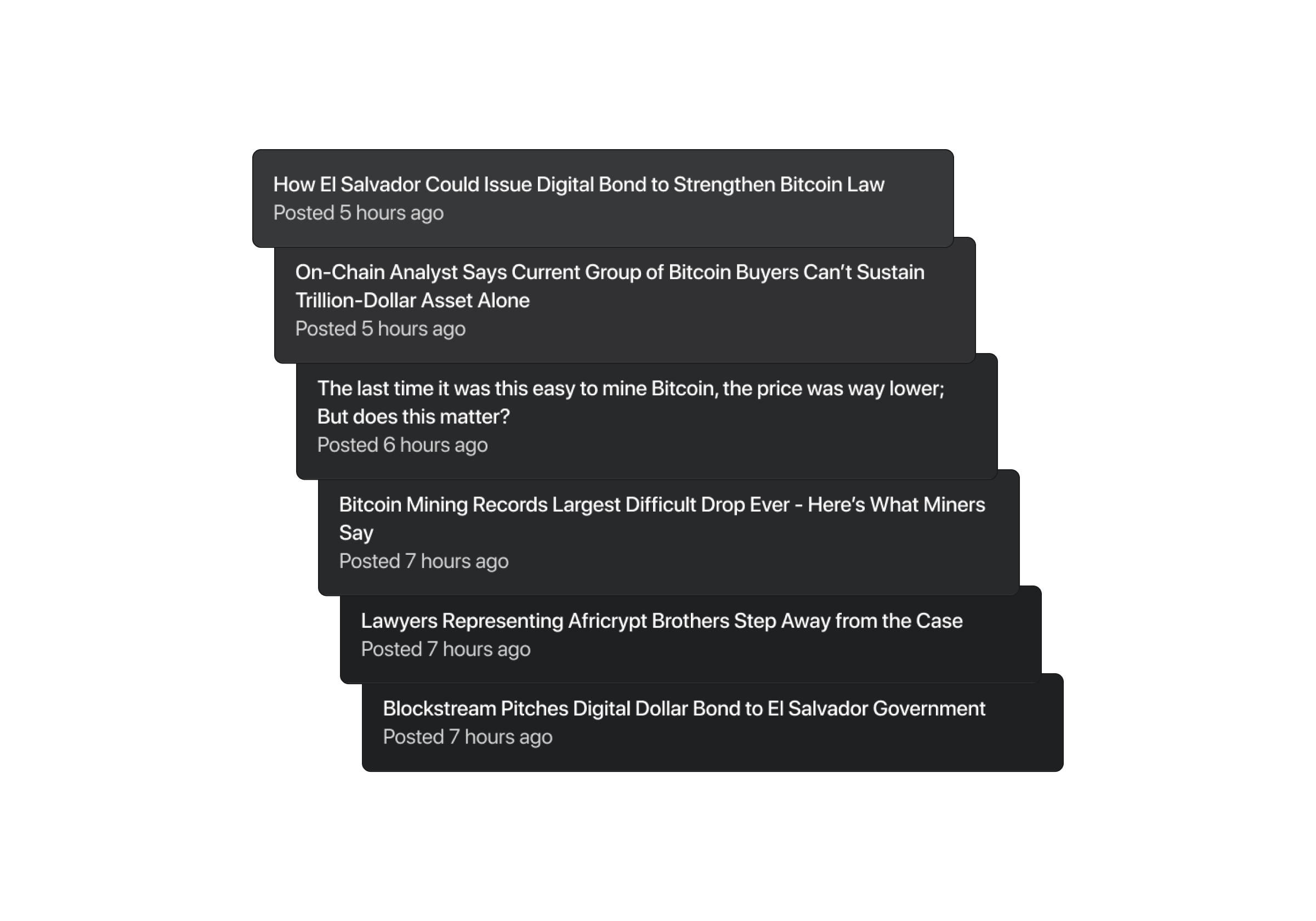 Understand the market
Find the answer
Sometimes prices move too fast for some reason. Most often it is related to some big news, such as an update, new listing, delisting, hacking, etc. Find the reasons for market movements within seconds.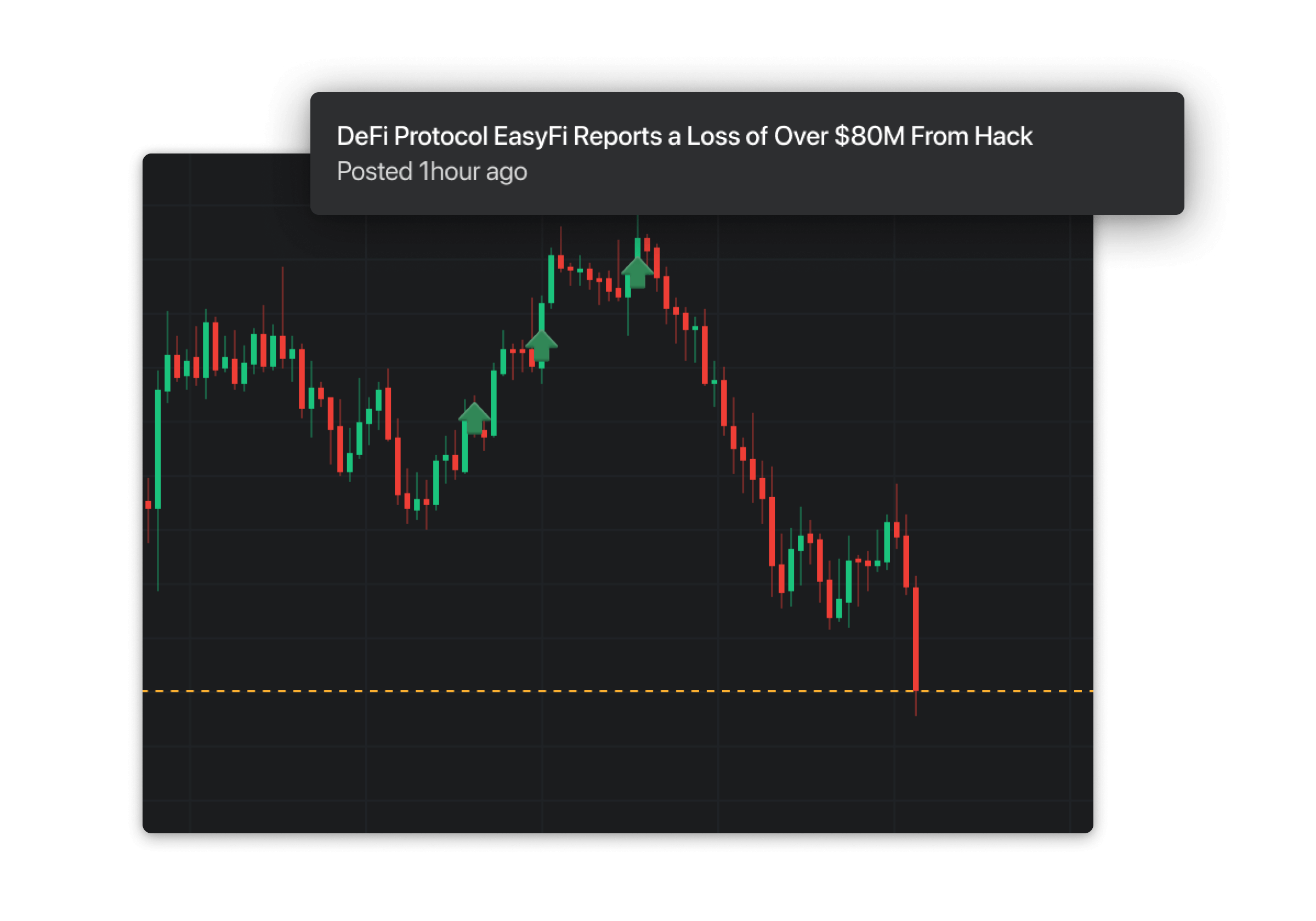 Use trading with other features
Level Up Now
Overwhelmed with the complexity of the cryptocurrency world? Bring your trading experience to another level with the power of cryptocurrency trading software Altrady, your best bitcoin trading platform choice
Try for free