Get comfy
Flexible layouts
Customize the trading page layout to fit your trading needs, screen size and strategy. Create presets for every use case you have.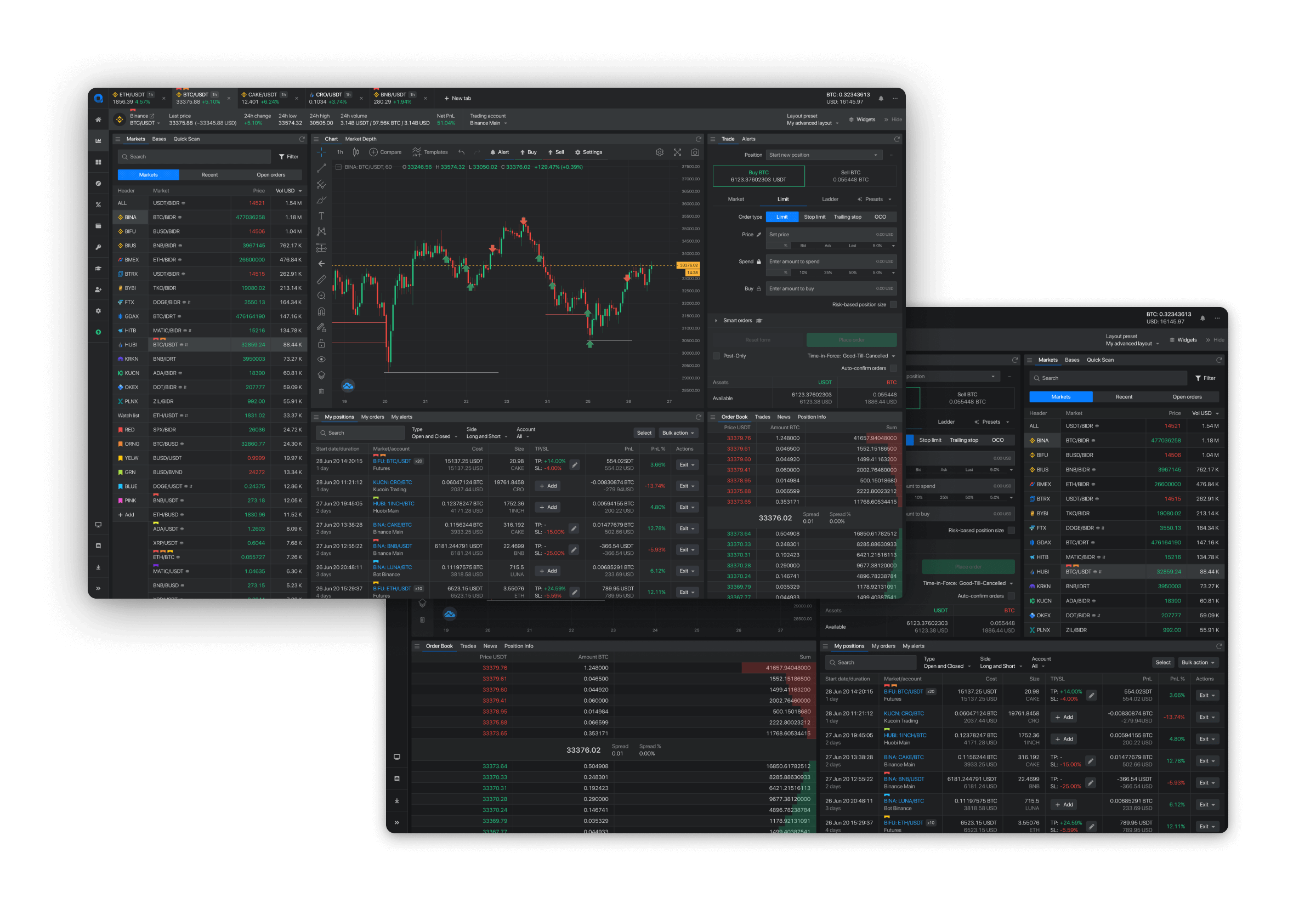 BEGINNER, ADVANCED and PROFESSIONAL
Resize and move widgets
Every trader is different and prefers a specific setup. With the flexible layouts in Altrady, you can move widgets around your screen, resize and group them together
Try For Free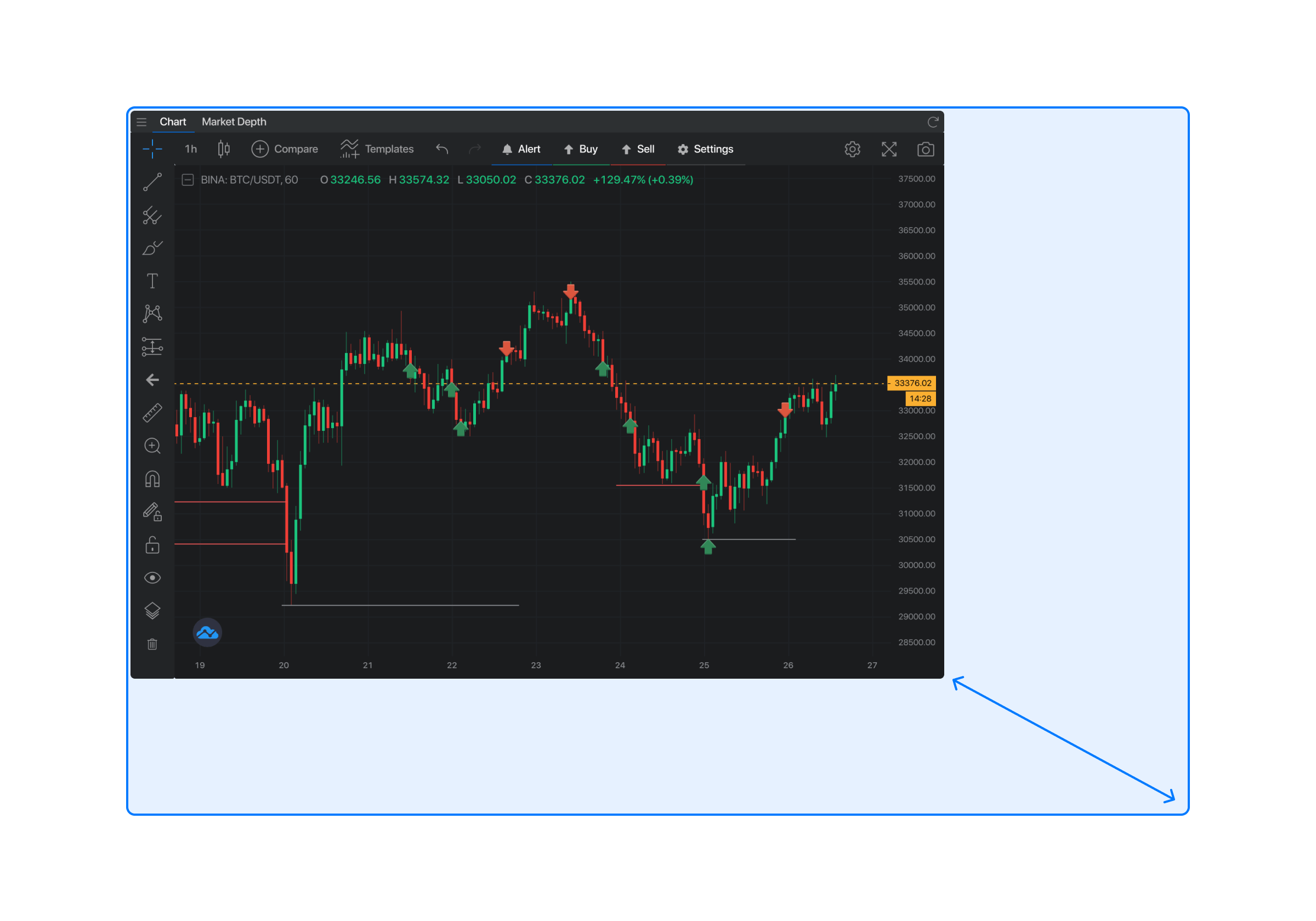 ADVANCED and PROFESSIONAL
Multiple layouts
When you have different trading strategies, you might need a different setup. Easily create several layouts and load them via the drop-down. You can also create layouts for different machines, so you can have a layout for your laptop and for your desktop.
Try For Free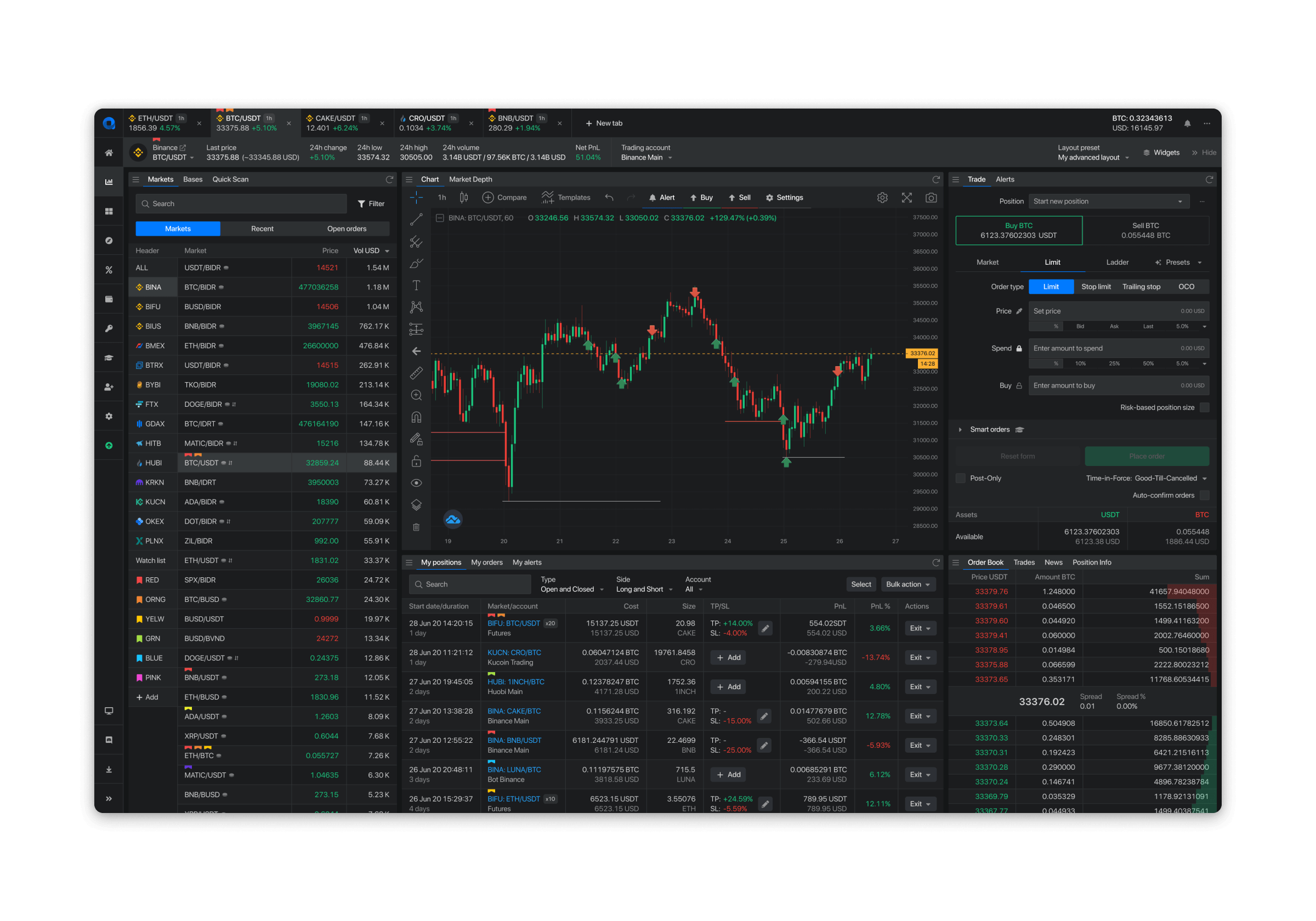 BEGINNER, ADVANCED and PROFESSIONAL
Responsive layouts
You can also use responsive layouts that will automatically adjust to your screen size. You can use the side and bottom bar to quickly hide widgets when you don't need them. This will optimize your screen space, so you can fully focus on the parts that are important to you!
Try For Free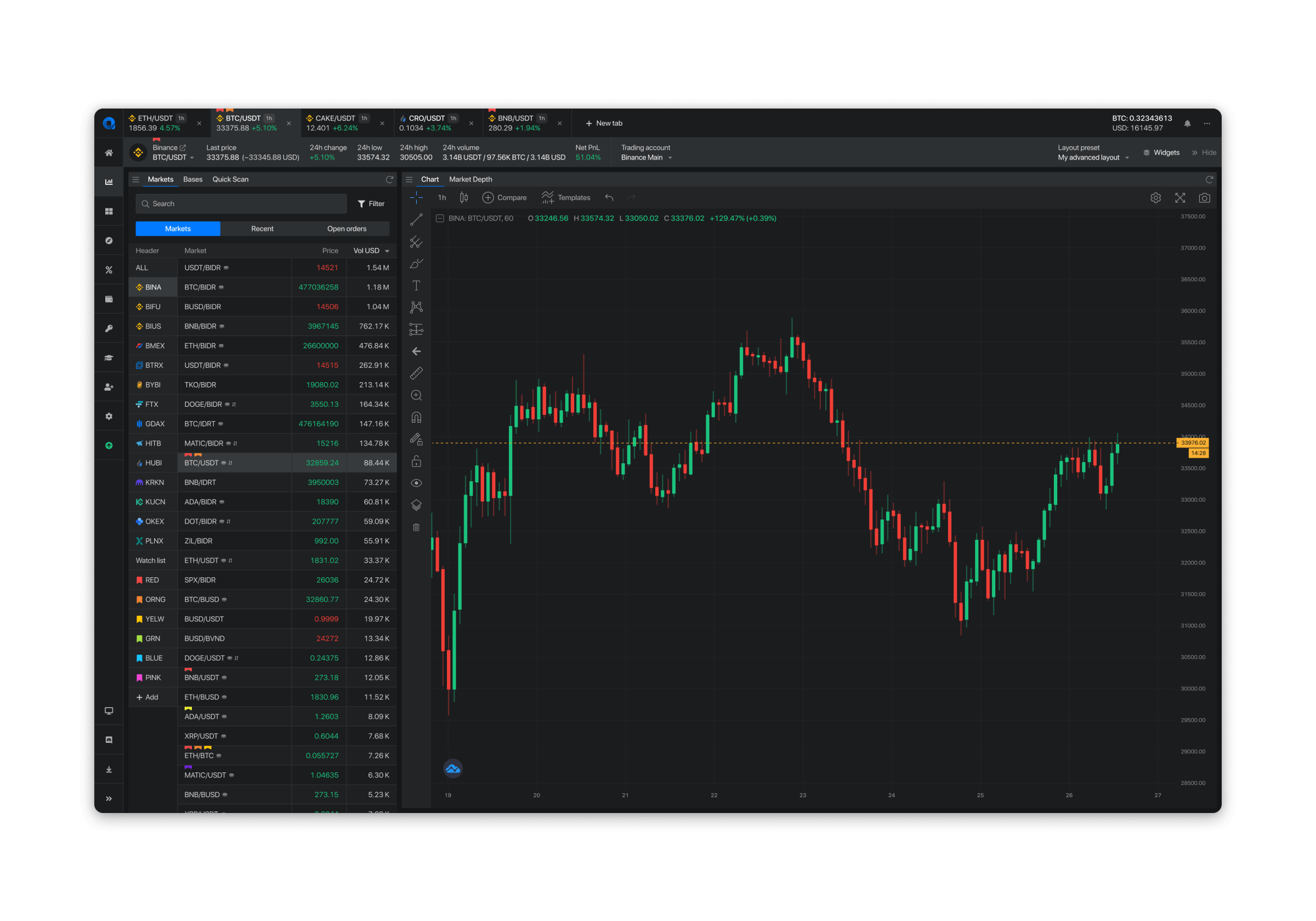 Level Up Now
Overwhelmed with the complexity of the cryptocurrency world? Bring your trading experience to another level with the power of cryptocurrency trading software Altrady, your best bitcoin trading platform choice