Get comfy
Personal trading terminal
Customize the trading page layout to fit your trading needs, screen size and strategy. Create presets for every use case you have.
Customize
Every Altrady widget can be modified
Move widgets around your screen, resize and group them together. It is your personal trading terminal.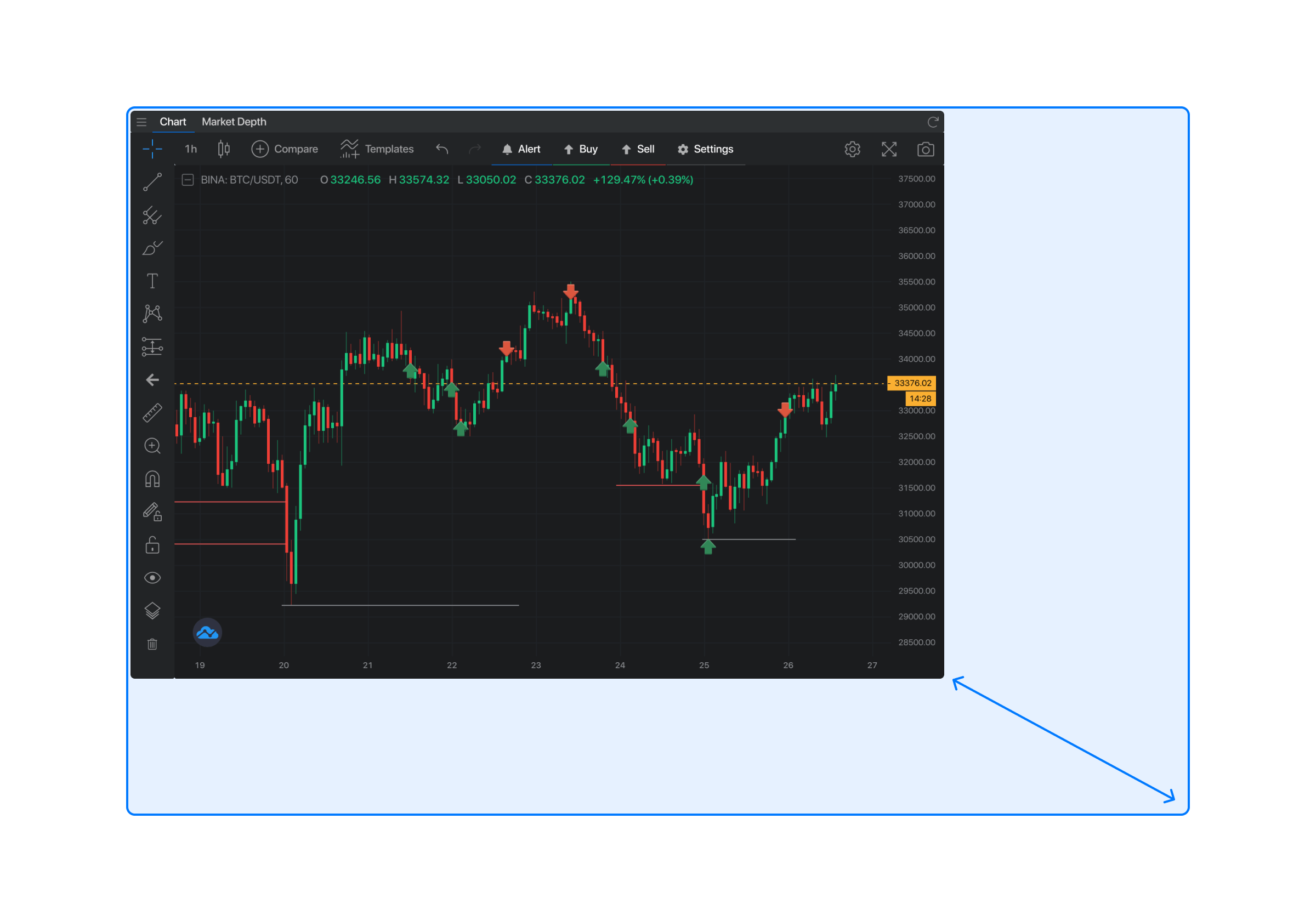 Active trading
Active trading
Put important widgets in front of you when you trade actively, hide the rest of the noise.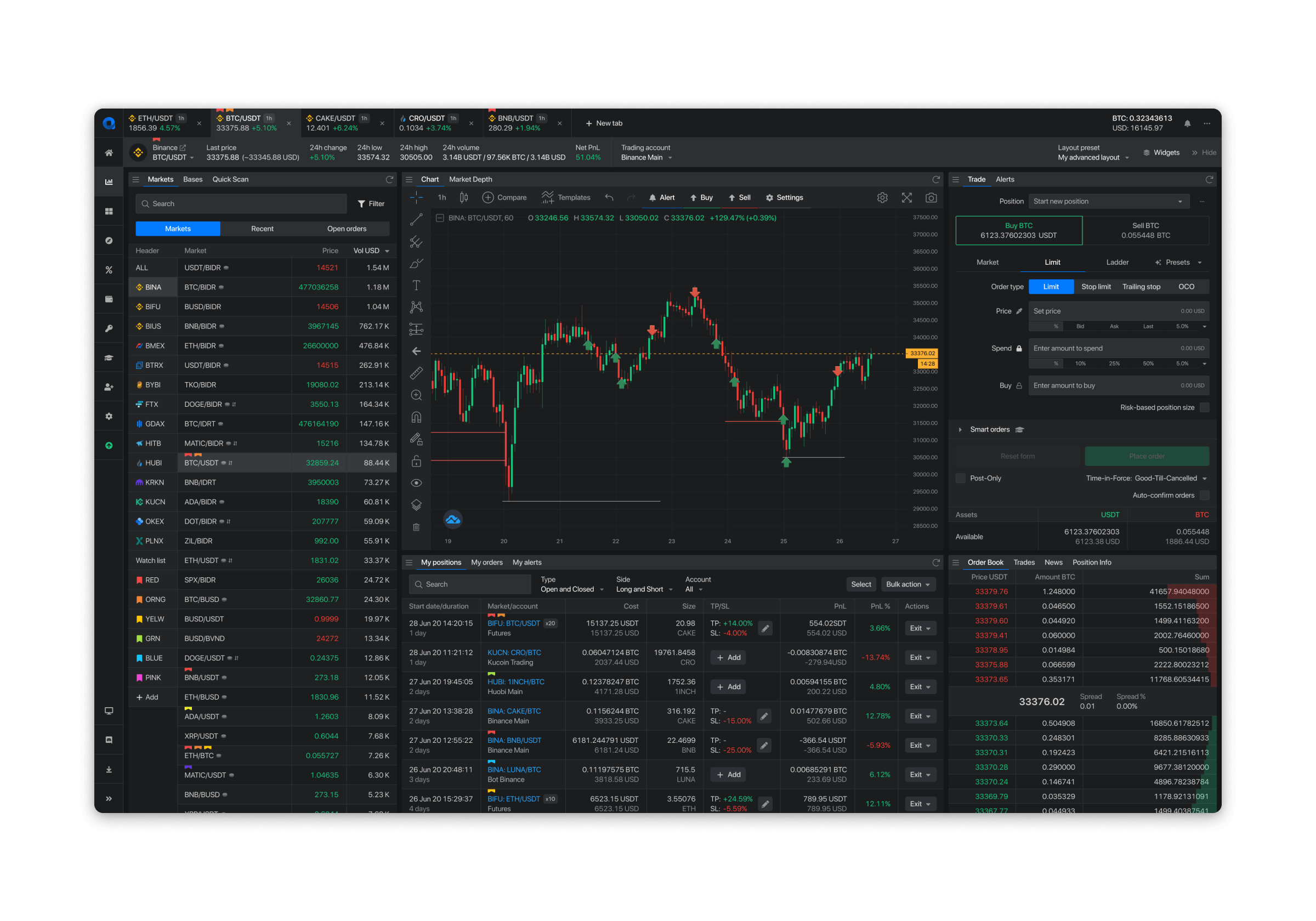 Surf
Market searching
Make your chart larger along with markets list widget, filter the markets to fit your strategy and start surfing the markets.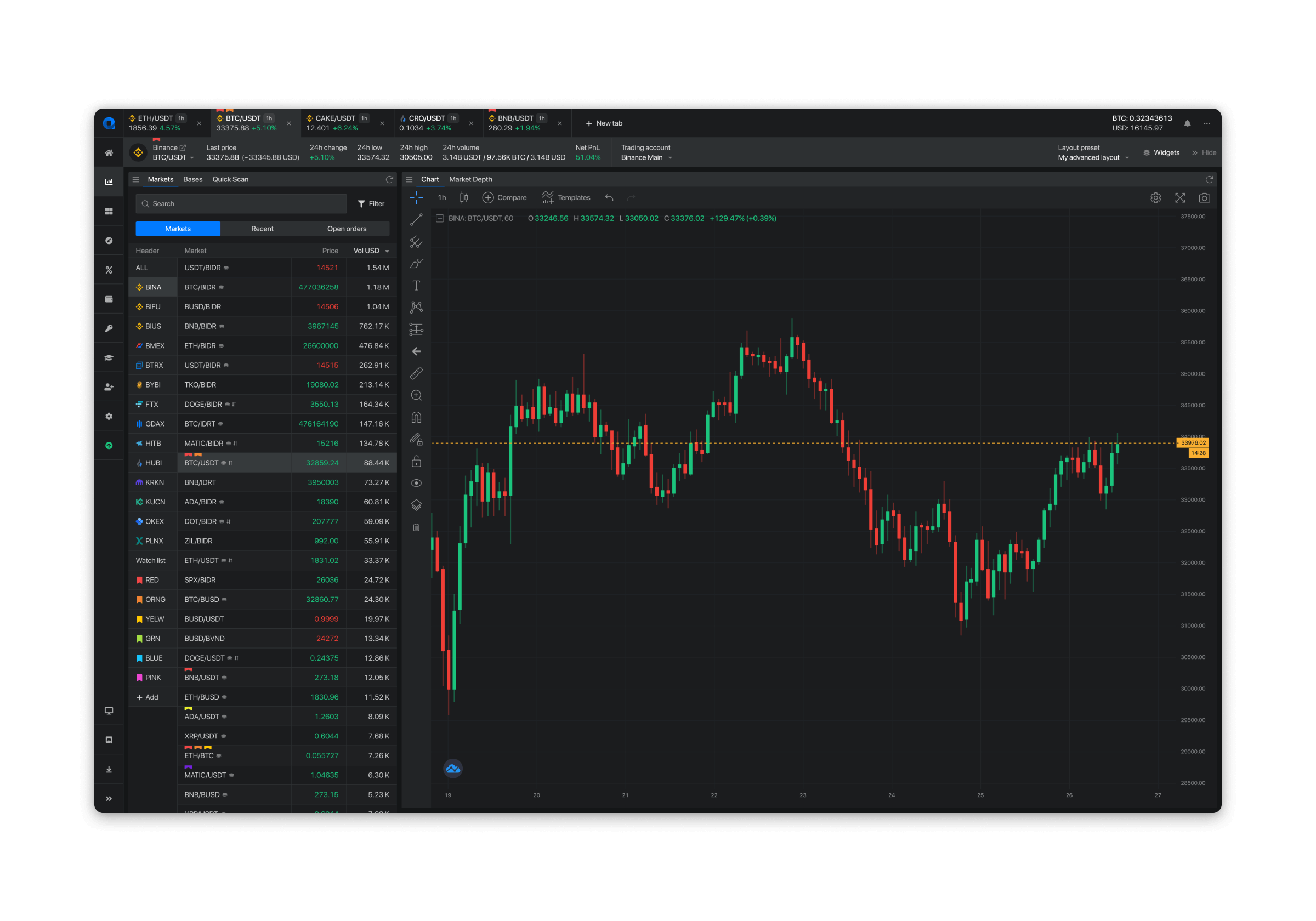 Use trading with other features
Level Up Now
Overwhelmed with the complexity of the cryptocurrency world? Bring your trading experience to another level with the power of cryptocurrency trading software Altrady, your best bitcoin trading platform choice