The Crypto Portfolio Manager For Serious Traders
Sync Wallets From Multiple Exchanges Into One Screen, Easy
Easily view your market value, investment performance, and portfolio allocation in real-time. We support all major exchanges & 10,000+ cryptocurrencies.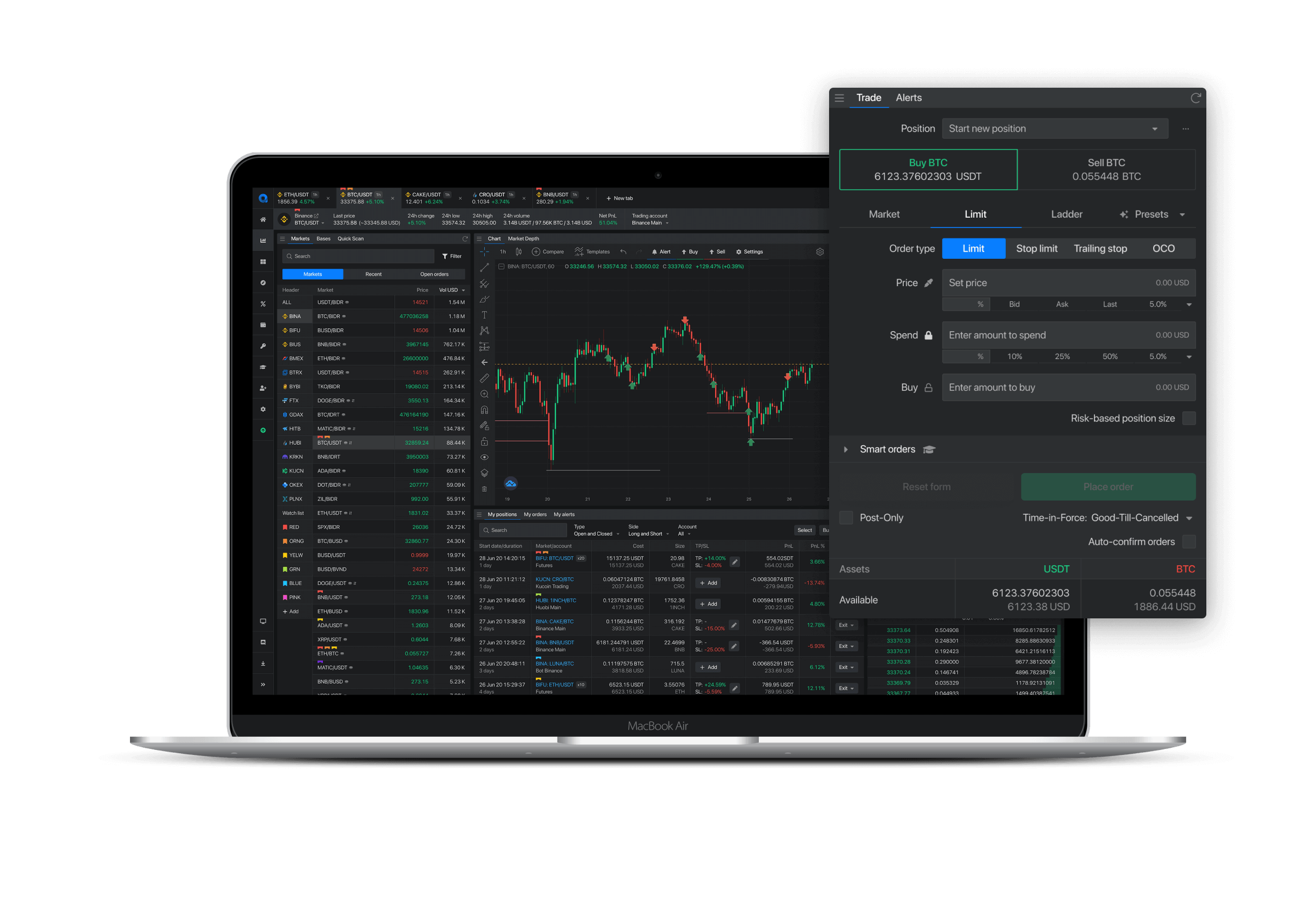 Binance
Huobi
Bittrex
HitBTC
KuCoin
Gate.io
Coinbase Pro
Bitvavo
Kraken
Poloniex
OKx
ByBit
AUTOMATIC PORTFOLIO MANAGEMENT
Altrady's portfolio manager helps you minimize risks and manage your assets. This tool gives you a comprehensive overview of your assets with detailed information regarding distribution per currency and exchange. Portfolio is synced to your exchange wallets so you can see accurate summaries at any time of the day.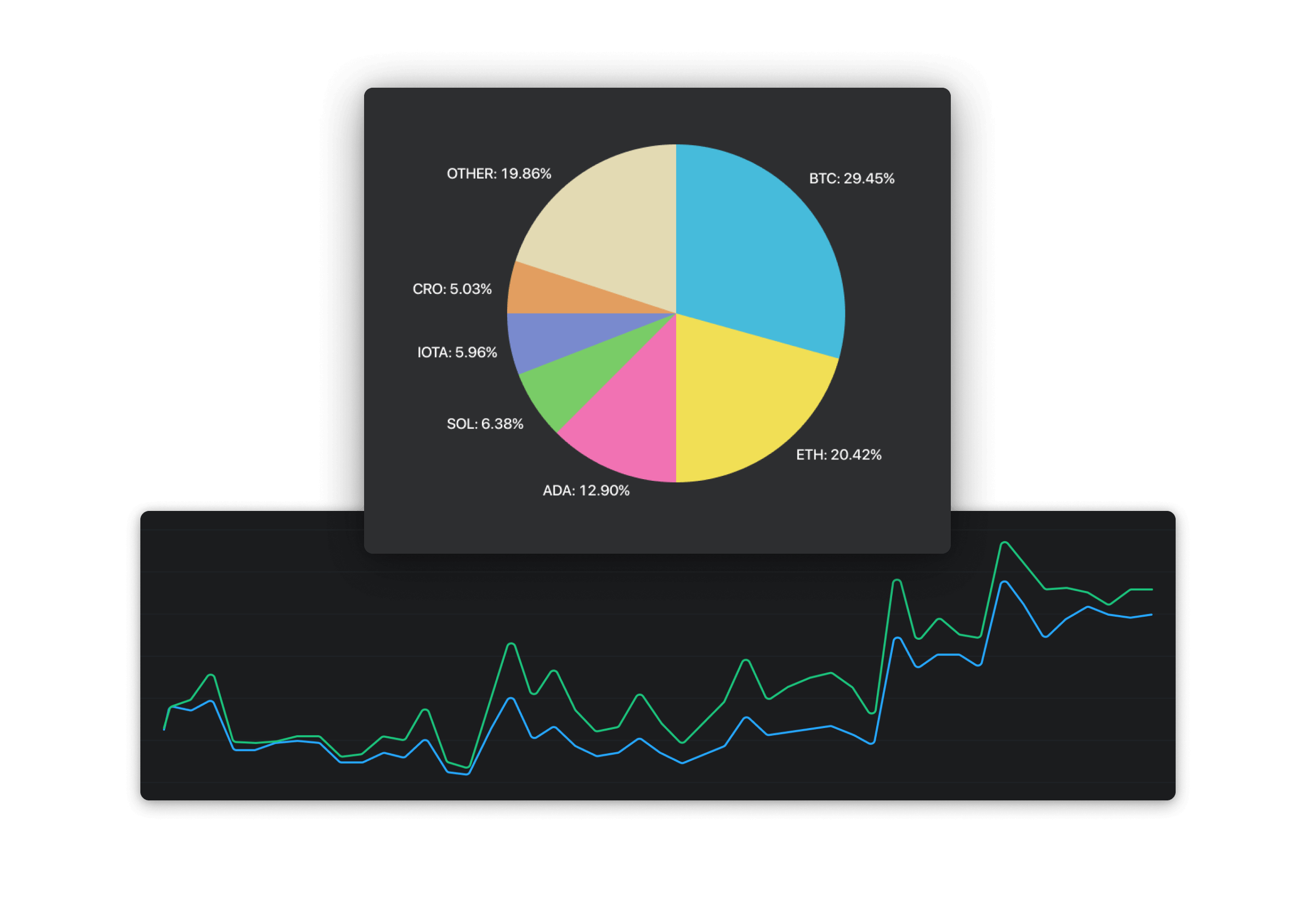 SMART TRADING
Most powerful entry form with advanced automation features
Altrady's advanced smart trading form adds flexibility and power to your trading. Smart trading that fits all different trading strategies.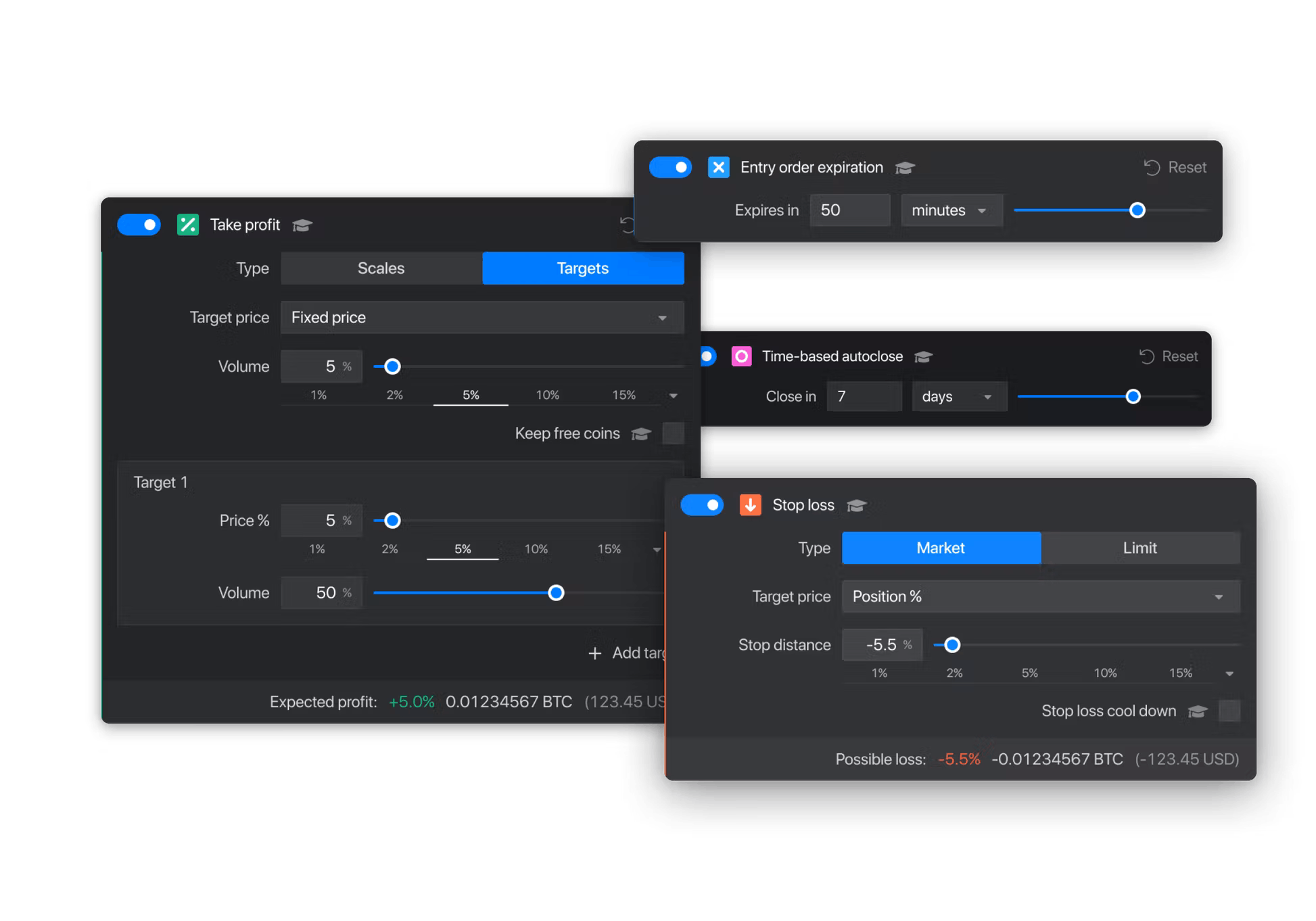 REAL-TIME MARKET DATA
Stay up to date with the market.
Every trader wants to act fast. It's essential to see the market's real-time picture and receive instant alerts of prices, trades, and order books.
In Altrady, all price info and alerts are real-time, and you receive notifications on the desktop, mobile, and email.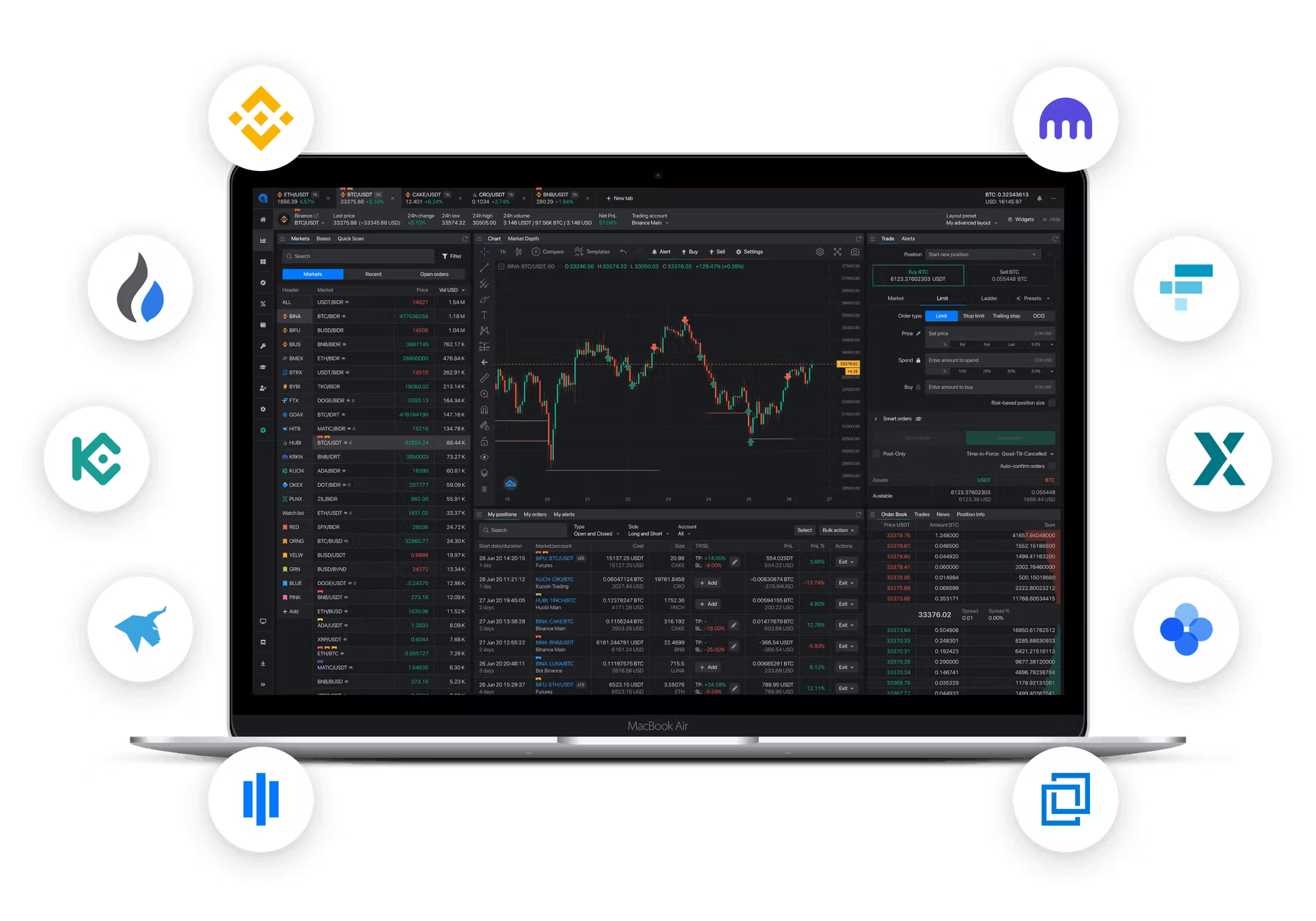 Reviews from Trustpilot
We proud of what our users say about their experience with Altrady.
Cristi Duma
Altrady is a complete crypto trading platform made by traders for traders. The UI is clean and highly customizable. The UX is simple and intuitive. It integrates some of the most popular exchanges into one easy to use interface. The dev and support team are fantastic and they are continuously developing and improving the platform. This is, by far, the best crypto trading tool on the market and it's getting better and better every day. Well done!
Aristide
Pretty good software, the UI/UX is amazing, the base scanner / quick scan is a pretty usefull tool, everything to get you started trading crypto. The dev team is amazing, the support is amazing, the only missing thing is some advanced trading features but as we can see this is actively developed with a lot of efforts so this can only get better & better, can't wait to see the futures updates ! :D
Chris Bearden
A+ experience with the trading platform and the support. They are very professional and helpful in getting you setup and started off to trading.
Marius
I have used several tools in the last year (varying from Tradedash, Hypertrader, Binance App/web, Bitvavo etc.), and I came to Altrady because (in the end) it had additional functionality (base scanner, QFL) and it used a lot less CPU power than others tools out there. The support is absolutely good and I think I have really good value for my money.
Philip Meir
Awesome trading platform, Their support is great as well, Benoist from AT always brings a solution for any problem! Every question you have or suggestion they take it serious, big thumbs up for the Team! 👍
Jan van der Pas
It's the best crypto trading platform out there. Especially when you want to manage your assets over multiple exchanges. App provides some handy tools to place trades e.g. using a ladder and to analyses your portfolio growth. It also has the function to automatically scan for drops and notify you. I use it to trade automatically. It's a bit of work to set up automatic trading, but I doubled my value on Kucoin with it.
Keep track of your cryptocurrency holdings and the performance of your trades
Join now, and benefit from a powerful portfolio.