Grow Your Crypto Portfolio Faster
This Market Never Sleeps. But You Can.
Supercharge your charts and grow your crypto investments using Altrady's feature-rich terminal.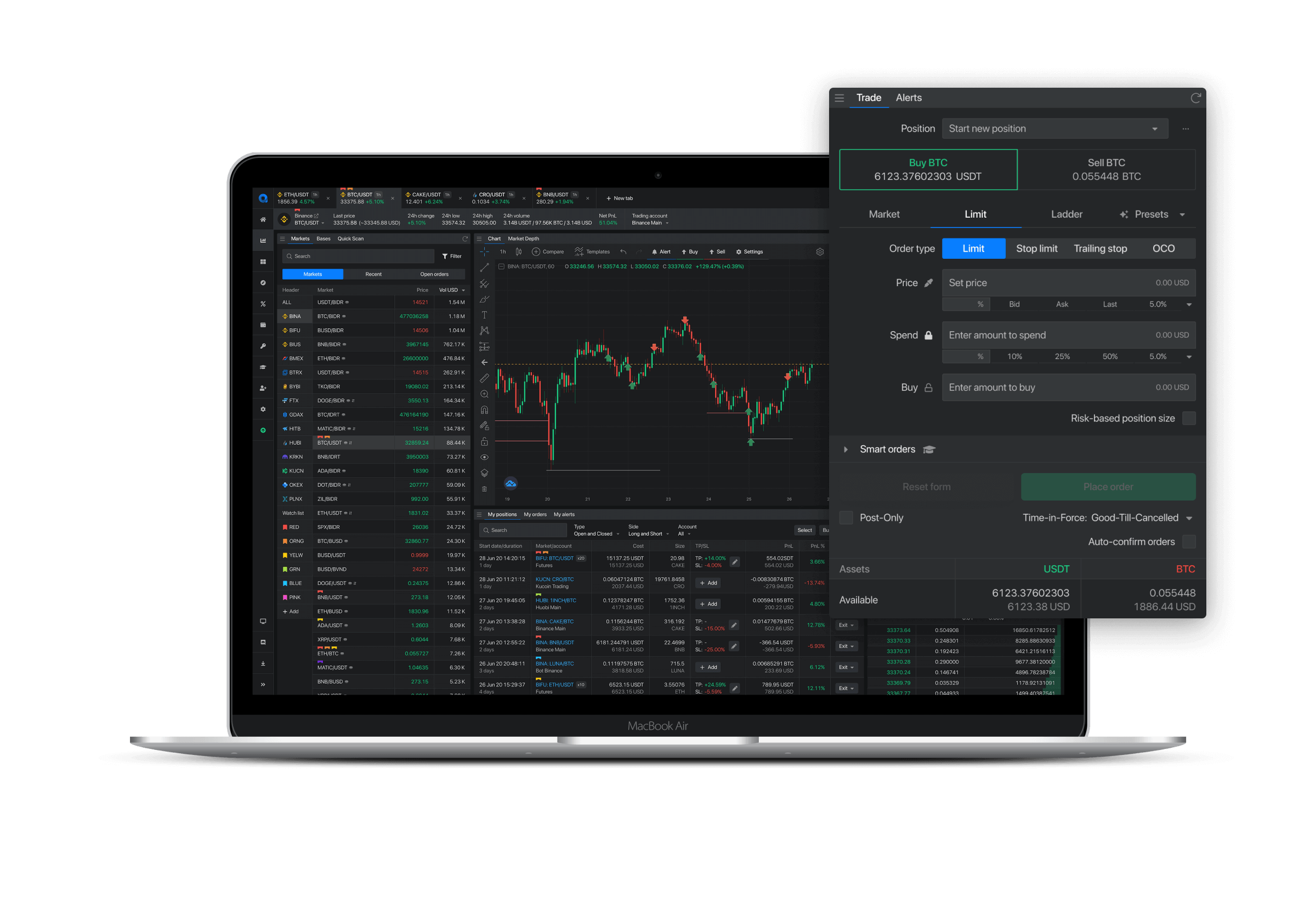 The right tools for every kind of market.
Real-Time Crypto Alerts 24/7
Whether you do manual or automated trading, getting real-time crypto information is vital to your success. Altrady's real-time crypto alerts make sure that you and your bot receive the most important price updates for the right decision-making and trading actions.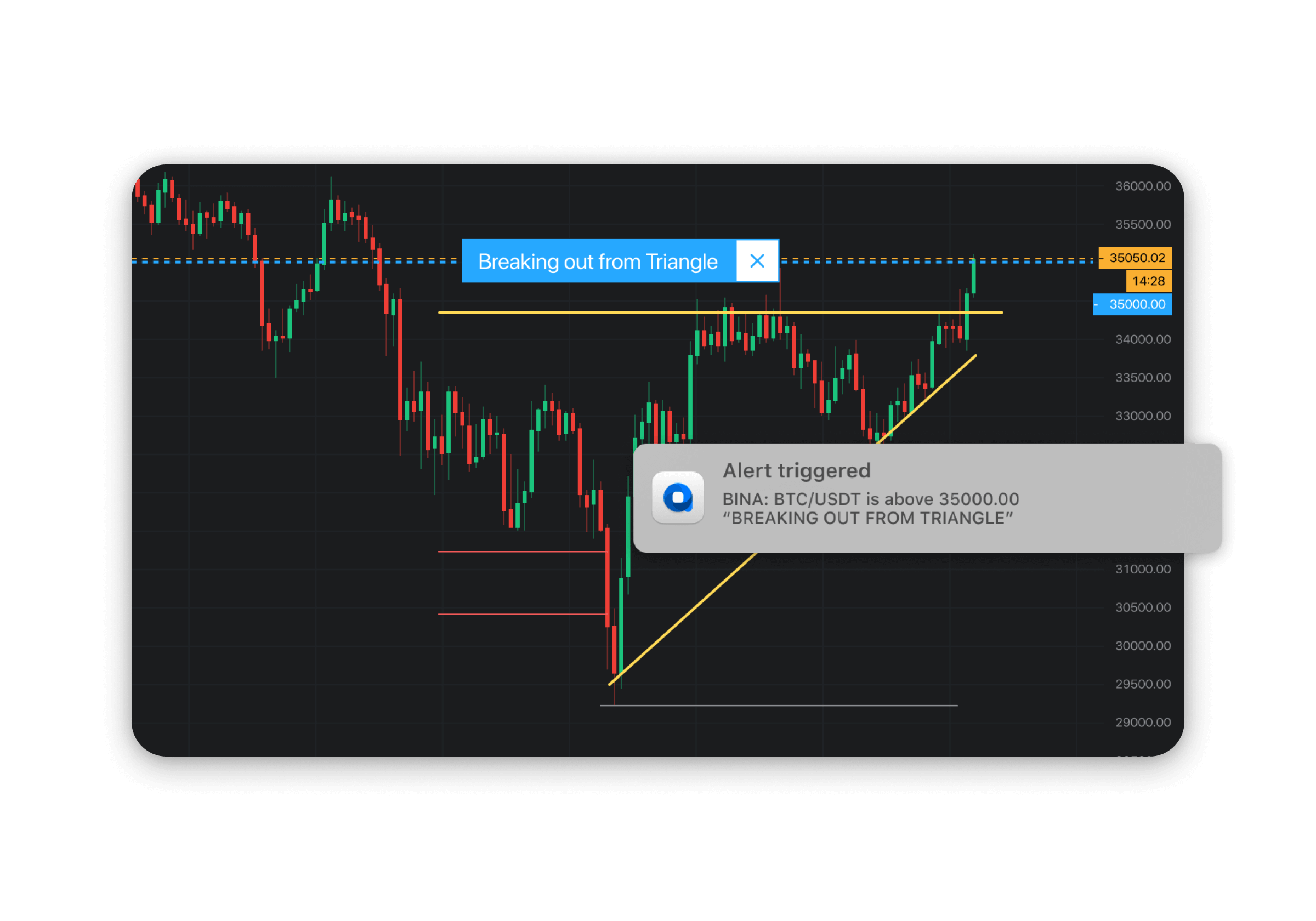 Automatic Portfolio Manager
Altrady's portfolio manager helps you minimize risks and manage your assets. This tool gives you a comprehensive overview of your assets with detailed information regarding distribution per currency and exchange. Portfolio is synced to your exchange wallets so you can see accurate summaries at any time of the day.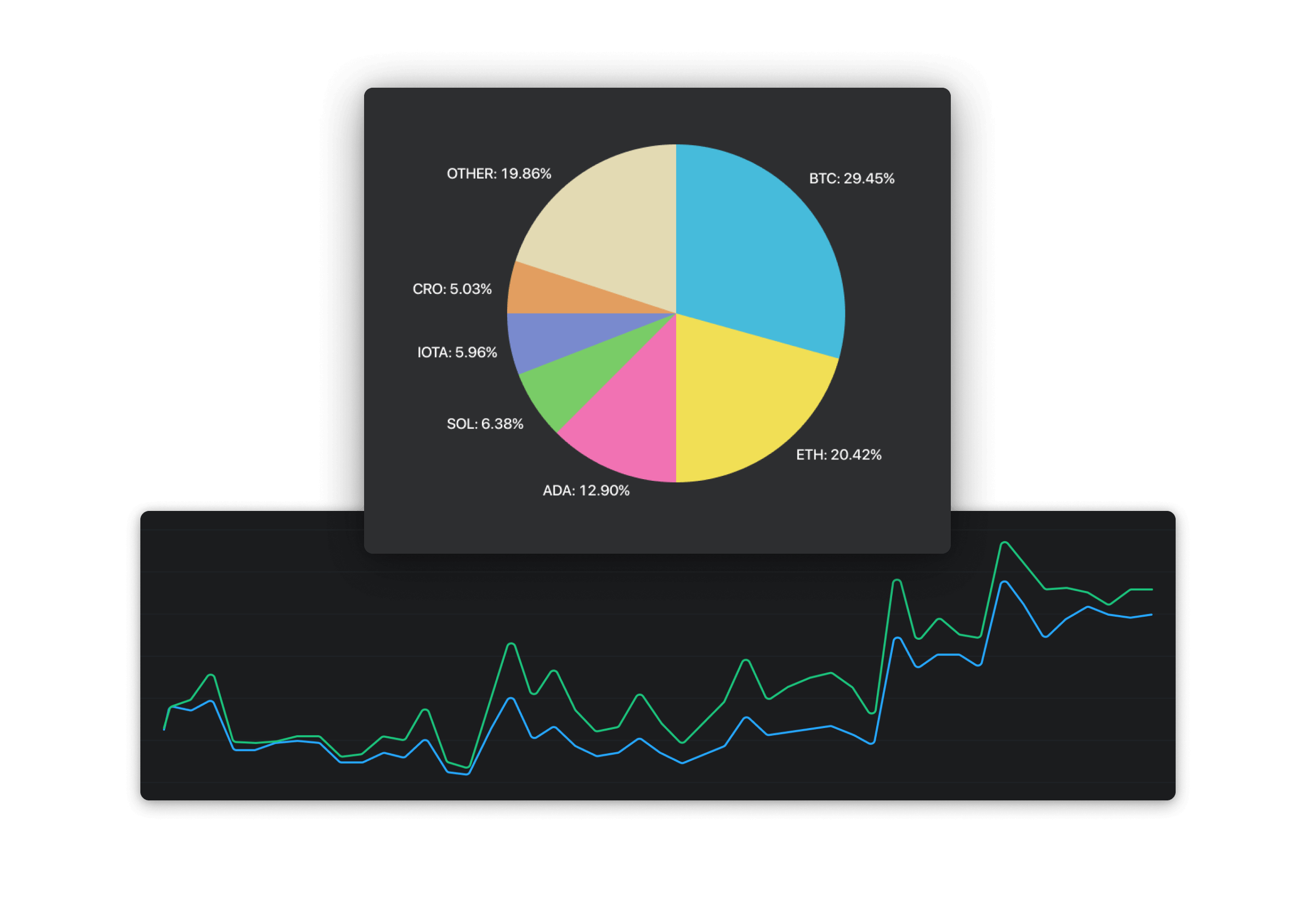 Crypto Base Scanner
Finding profitable entry points in the market becomes much easier with Altrady's base scanning tool. Let Altrady's unique algorithms do the job of spotting price drops below the base 24/7. Wait for the alerts to pop out of your mobile screens or desktops so you can immediately buy at low price levels or sell just at the right time.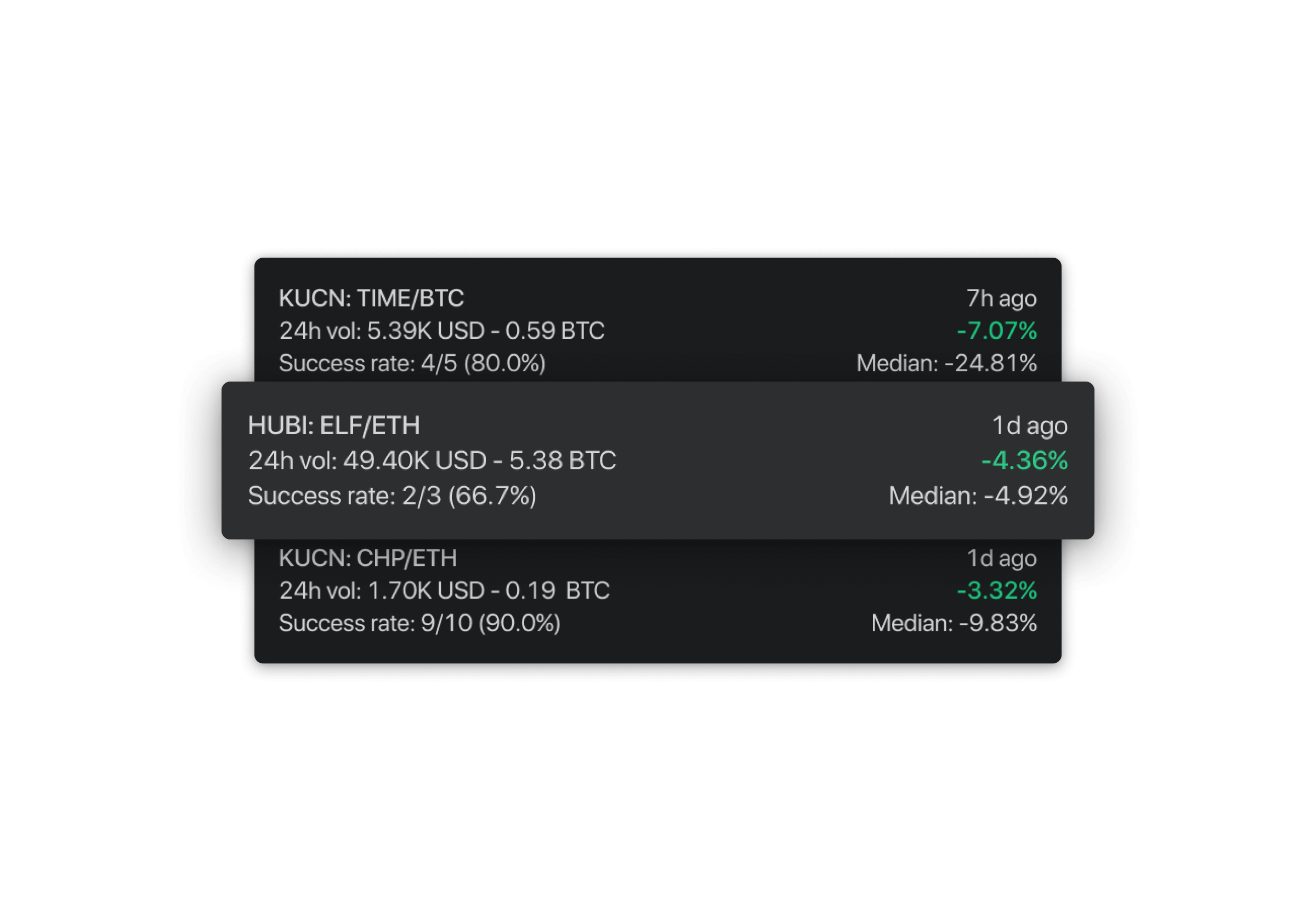 Quick Scanner
Take advantage of whale activities and profit from the game of huge market players by using Quick Scanner. This tool instantly notifies you when a huge and fast price drop or increase happened in a particular market. Without Quick Scanner, monitoring big price movements and immediately reacting to them can be impossible.
Safe & Secure Trading Application
Altrady is 100% safe for all types of cryptocurrency traders. We use state-of-the-art encryption technology to make sure that only you have access to your trading orders and your digital assets.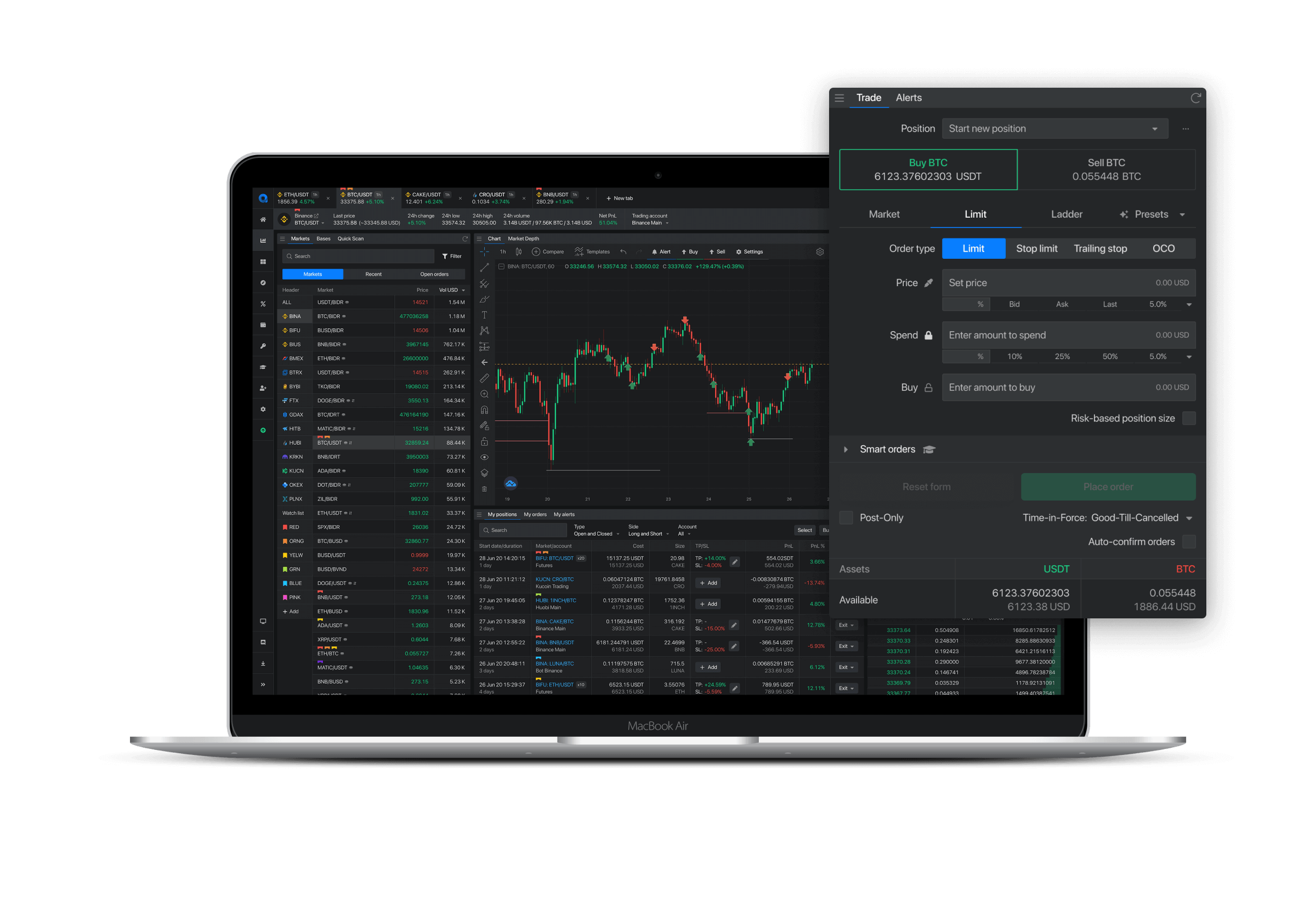 Automatic Break-Even Calculator
Instantly see your profit margin and know your break-even point for a particular market with the break-even calculator. No more need for manual calculations or spreadsheet entries! Since it is automatically synced and calculated, you can be sure about the figures that you see — all accurate, always updated, and no more confusion.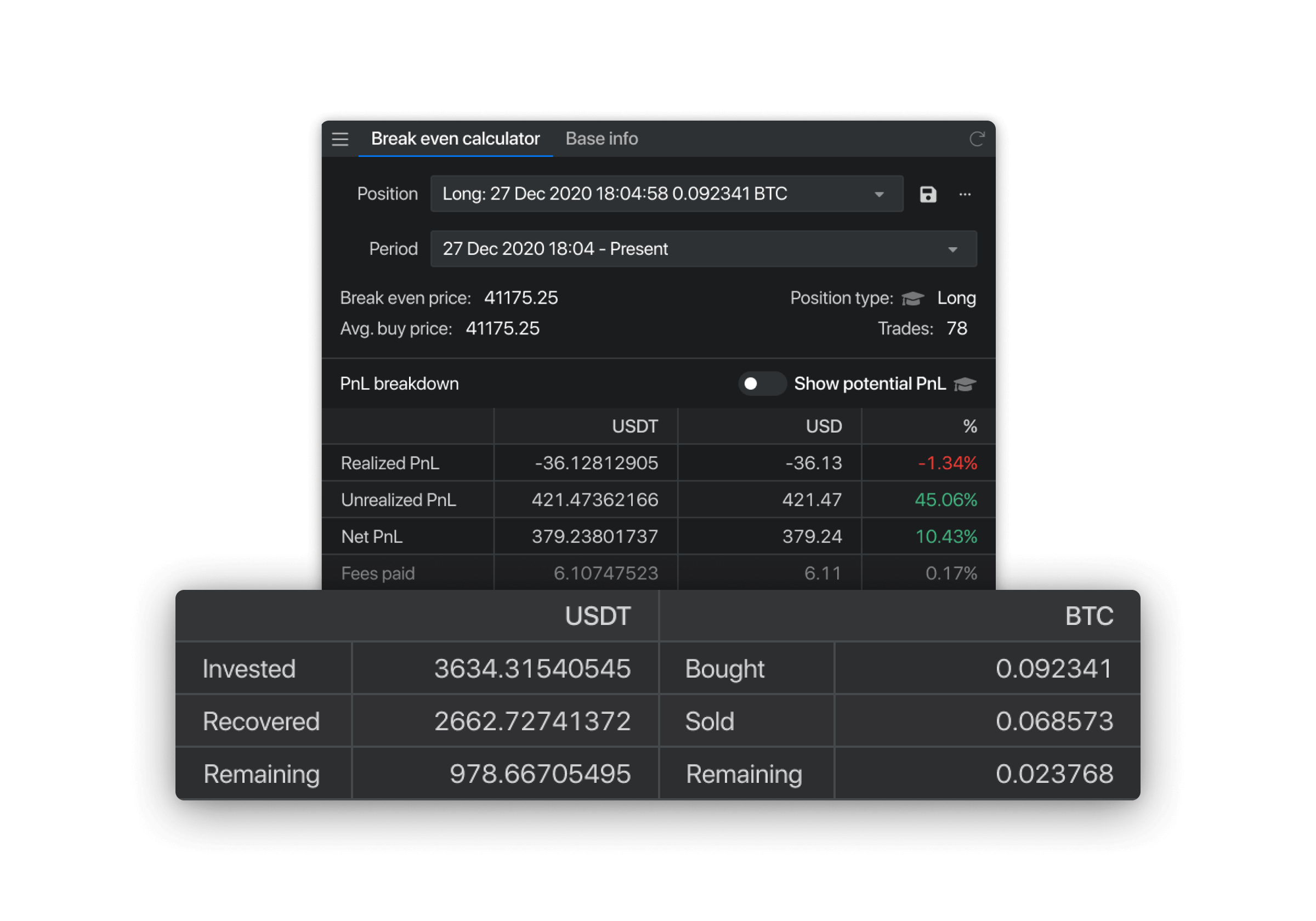 Mobile Application, Desktop App & Web Access
Never again be restricted by your location and time. You can access Altrady's features whenever, wherever, and whatever device you are using. Currently, trading is enabled on both desktop and web versions. Soon, mobile trading will be able to make your trading life easier.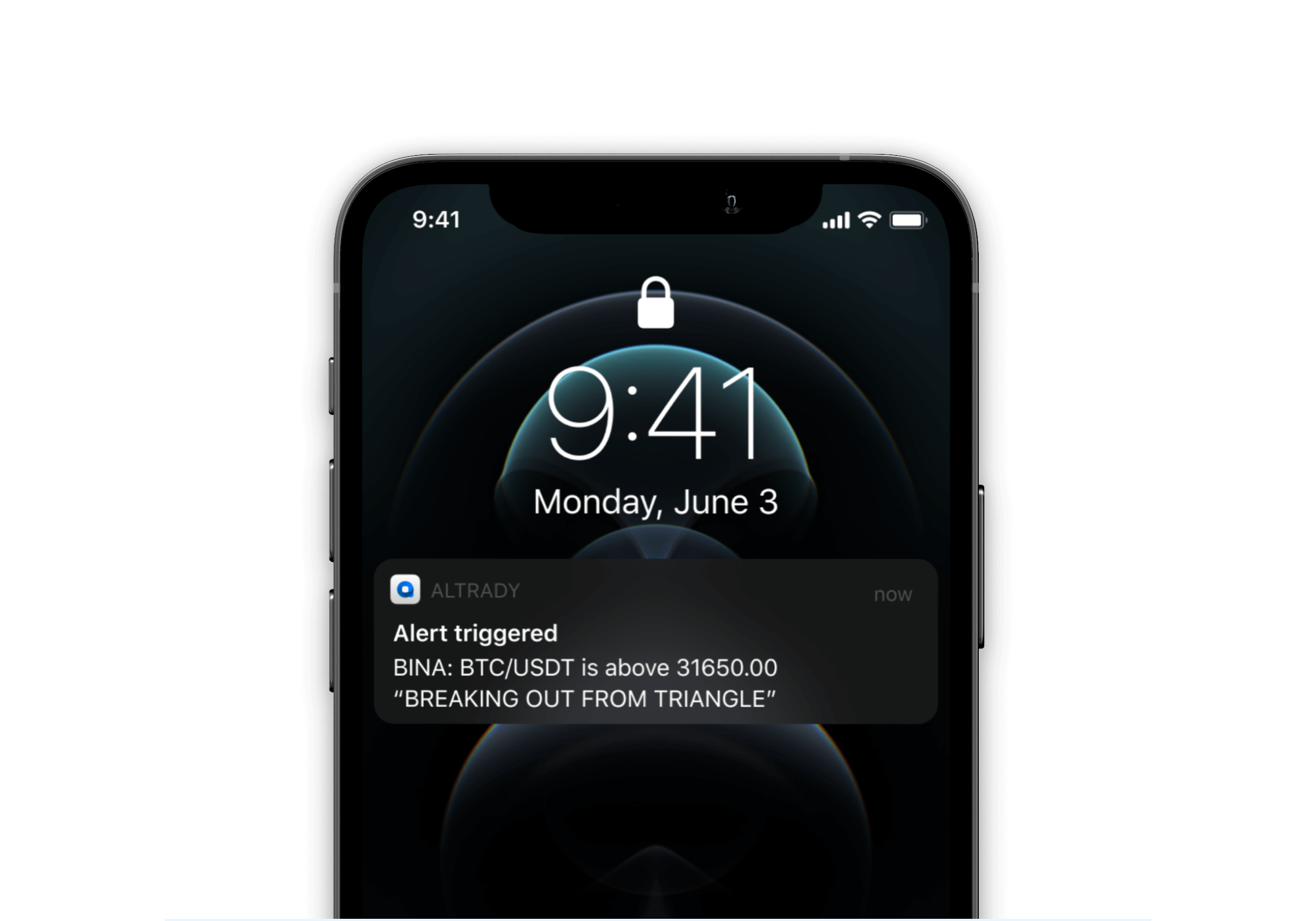 Personalized & Easy Trading Interface
See relevant trading information easily on a simple trading interface. All the information and tools you need for successful trading are here. Choose which information is most important to you and drag them at the top of the page. You can also have different layouts for different moods or trading strategies.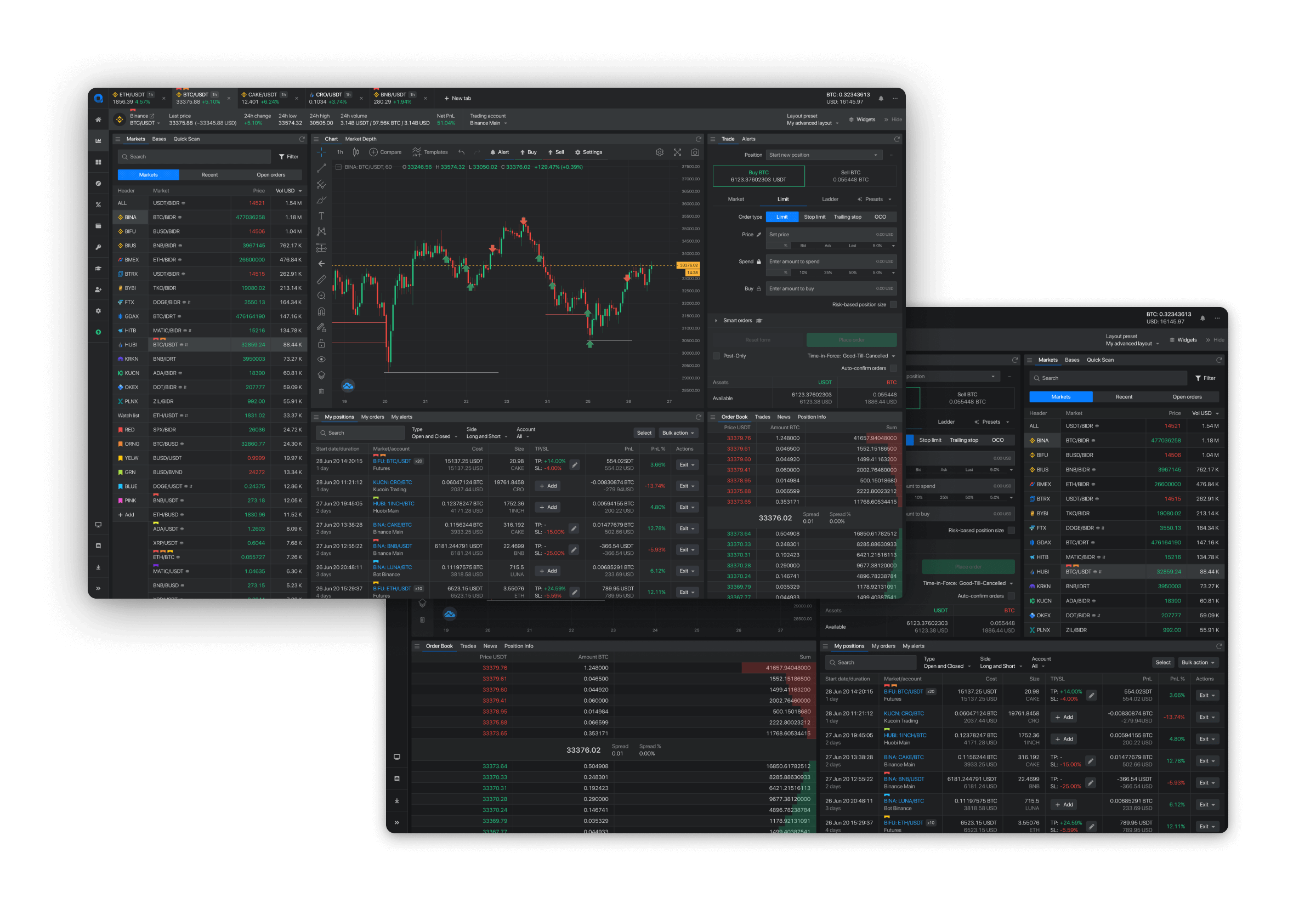 Smart Automated Trading Features
In 2020, Altrady has finally released two automated trading order types - trailing stop order and take profit order. With these new trading features, you can place advanced orders to continually participate in markets even when you are asleep or away from the screens.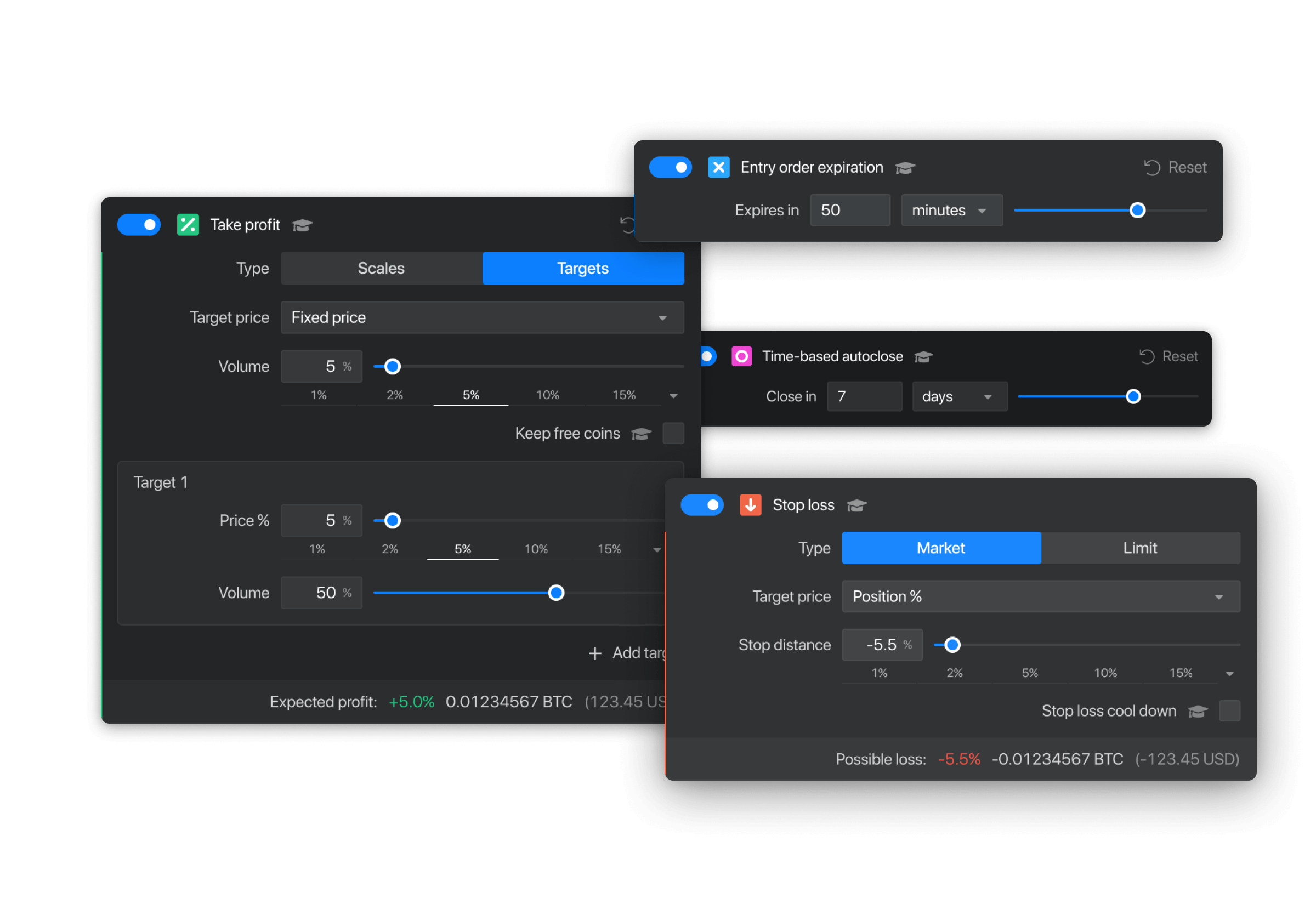 Trading Analytics
Use Altrady's Trade Analytics to evaluate your trading history. Get accurate insights into your trading performance and the growth of your assets. Utilize analytics data to boost your trading strategy and improve your decision-making.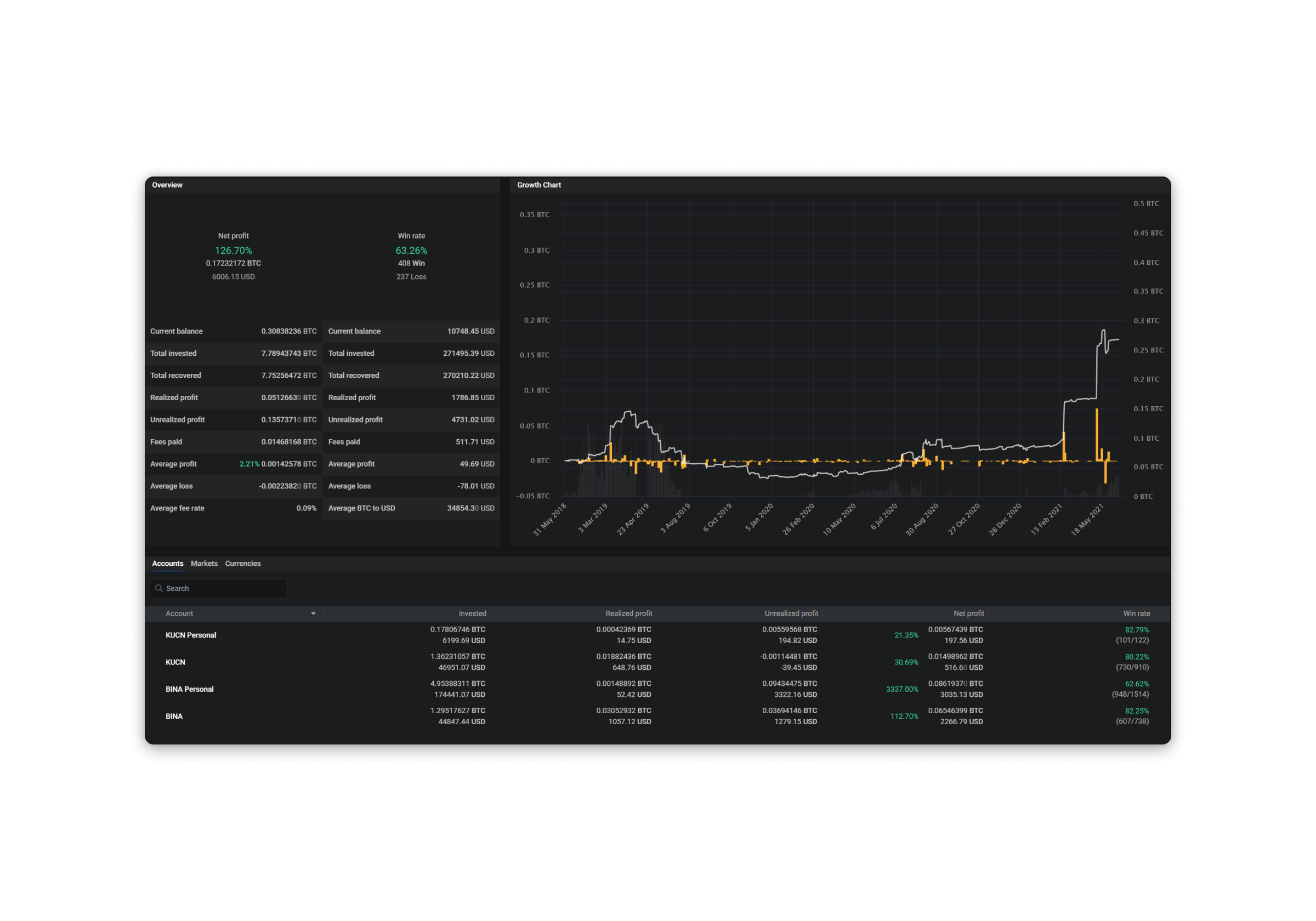 Helpful Trading Community
Our community is open to all kinds of traders. Here, we learn from each other, grow together, and make things much easier for everyone. Join the Altrady trading community to interact with other traders — ask questions, receive crypto updates, get market insights, and offer your own tips!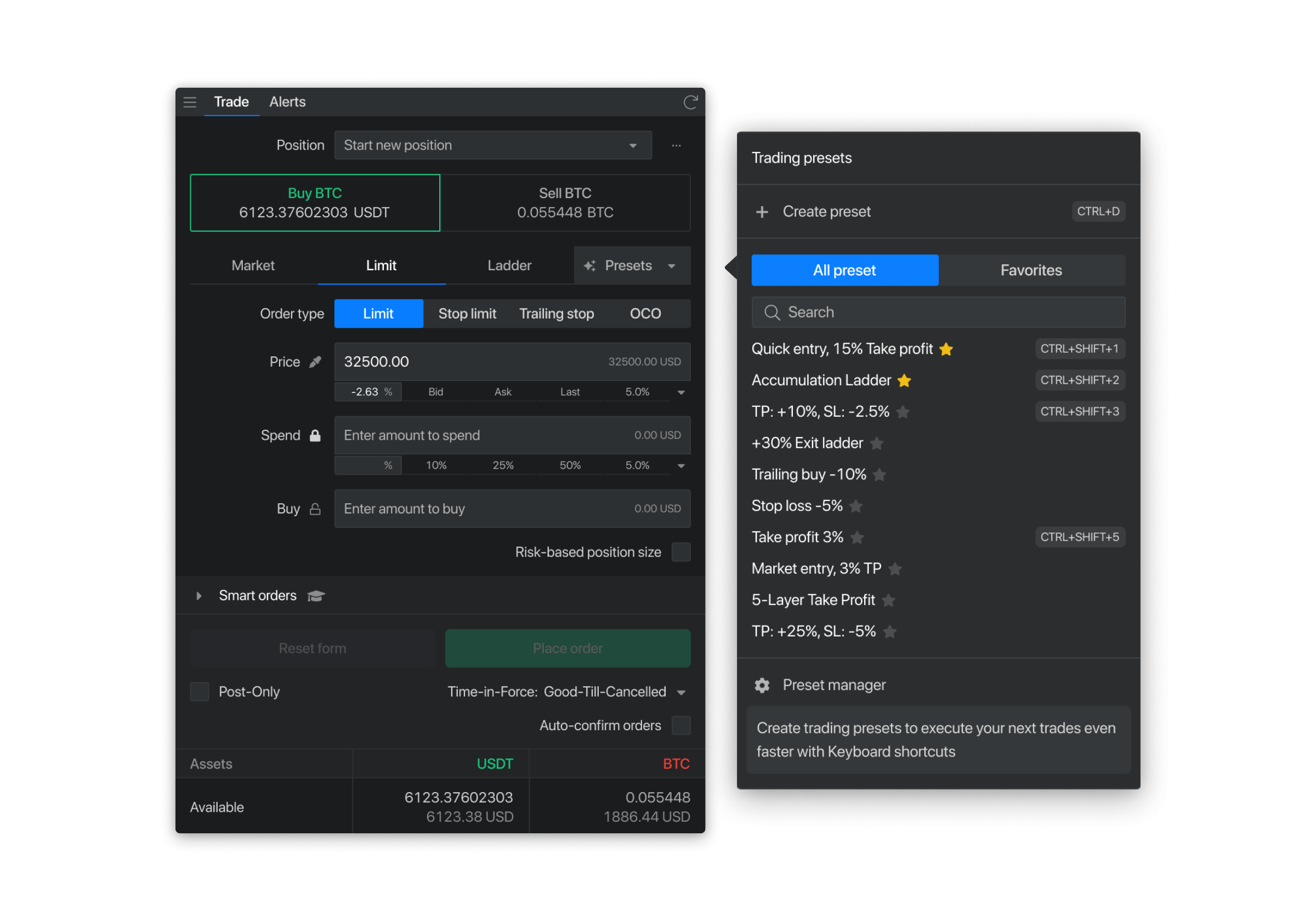 Ready to hit the ground running with a 14-day Pro trial?
Reviews from Trustpilot
We proud of what our users say about their experience with Altrady.
Cristi Duma
Altrady is a complete crypto trading platform made by traders for traders. The UI is clean and highly customizable. The UX is simple and intuitive. It integrates some of the most popular exchanges into one easy to use interface. The dev and support team are fantastic and they are continuously developing and improving the platform. This is, by far, the best crypto trading tool on the market and it's getting better and better every day. Well done!
Aristide
Pretty good software, the UI/UX is amazing, the base scanner / quick scan is a pretty usefull tool, everything to get you started trading crypto. The dev team is amazing, the support is amazing, the only missing thing is some advanced trading features but as we can see this is actively developed with a lot of efforts so this can only get better & better, can't wait to see the futures updates ! :D
Chris Bearden
A+ experience with the trading platform and the support. They are very professional and helpful in getting you setup and started off to trading.
Marius
I have used several tools in the last year (varying from Tradedash, Hypertrader, Binance App/web, Bitvavo etc.), and I came to Altrady because (in the end) it had additional functionality (base scanner, QFL) and it used a lot less CPU power than others tools out there. The support is absolutely good and I think I have really good value for my money.
Philip Meir
Awesome trading platform, Their support is great as well, Benoist from AT always brings a solution for any problem! Every question you have or suggestion they take it serious, big thumbs up for the Team! 👍
Jan van der Pas
It's the best crypto trading platform out there. Especially when you want to manage your assets over multiple exchanges. App provides some handy tools to place trades e.g. using a ladder and to analyses your portfolio growth. It also has the function to automatically scan for drops and notify you. I use it to trade automatically. It's a bit of work to set up automatic trading, but I doubled my value on Kucoin with it.
Exclusive Videos to Help You Learn Trading Faster
We have prepared exclusive videos only for you, our Altrady user, to access. Through these videos, you can learn trading faster and become successful in this venture. Our team is developing more contents to help you with trading strategy and decision-making.
Multiple Benefits. Single Platform.
With Altrady, you are at a huge advantage! Our tools and technology give you the easiest way to manage your trades and portfolio.
All-in-one trading platform
With Altrady, you are at a huge advantage! Our tools and technology give you the easiest way to manage your trades and portfolio.
Fast & powerful technology
Make the right trading actions with speed and reliability! Altrady's innovative technology lets you react to changing markets with accuracy and efficiency.
100% fund security
Altrady uses state-of-the-art encryption to safely store you API keys on the servers.
Ready to hit the ground running with a 14-day Pro trial?