Keep the hand on the pulse.
Stay up to date with the real time crypto alerts
Every trader wants to act fast. It's essential to see the market's real-time picture and receive instant alerts of prices, trades, and order books. In Altrady, all price info and alerts are real-time, and you receive notifications on the desktop, mobile, and email.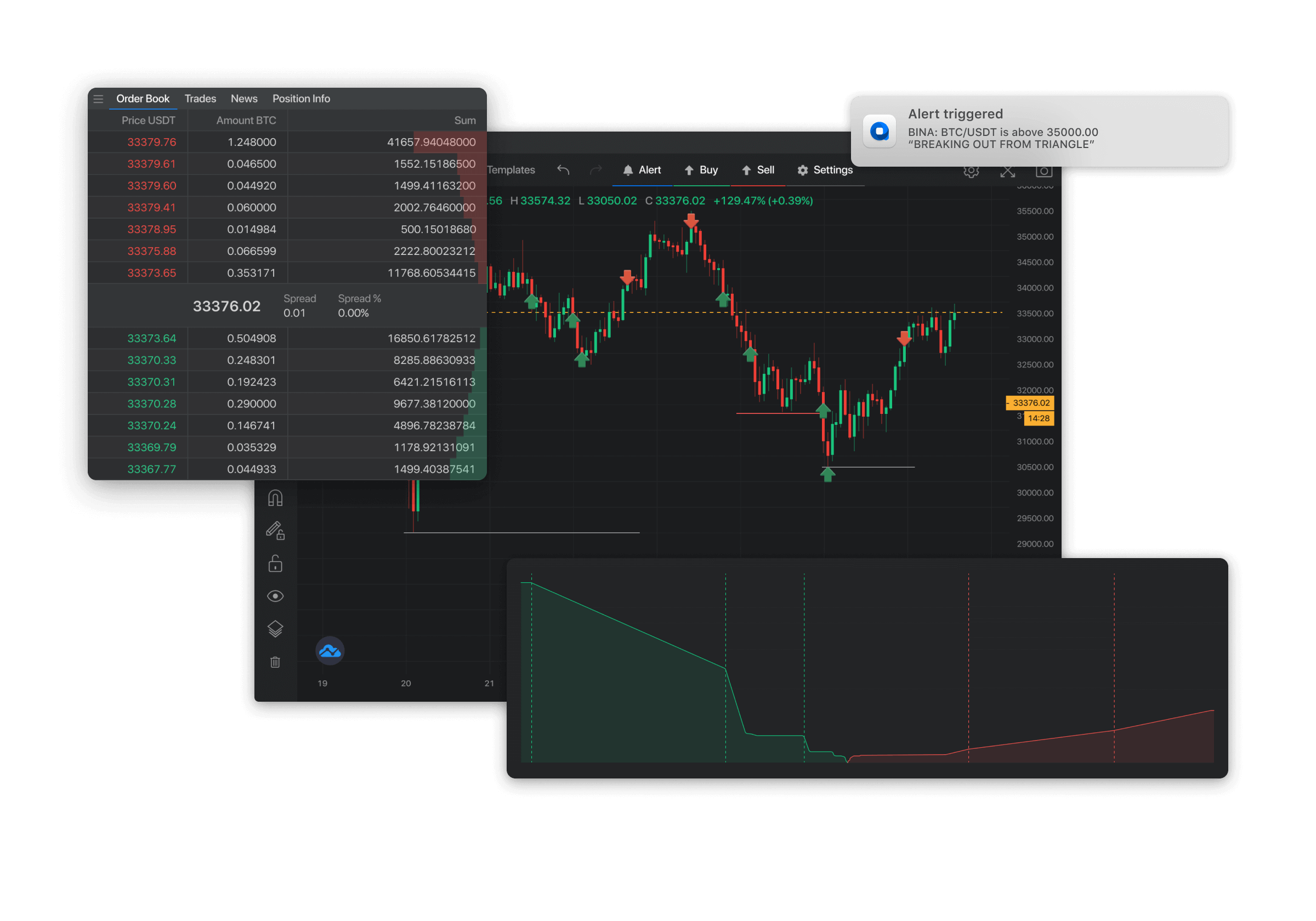 Stay up to date.
Real-time price
As a trader, you want to be sure you see the latest prices on the market. With lightning fast connections to exchange data streams, Altrady gives you the latest prices to inform your moves.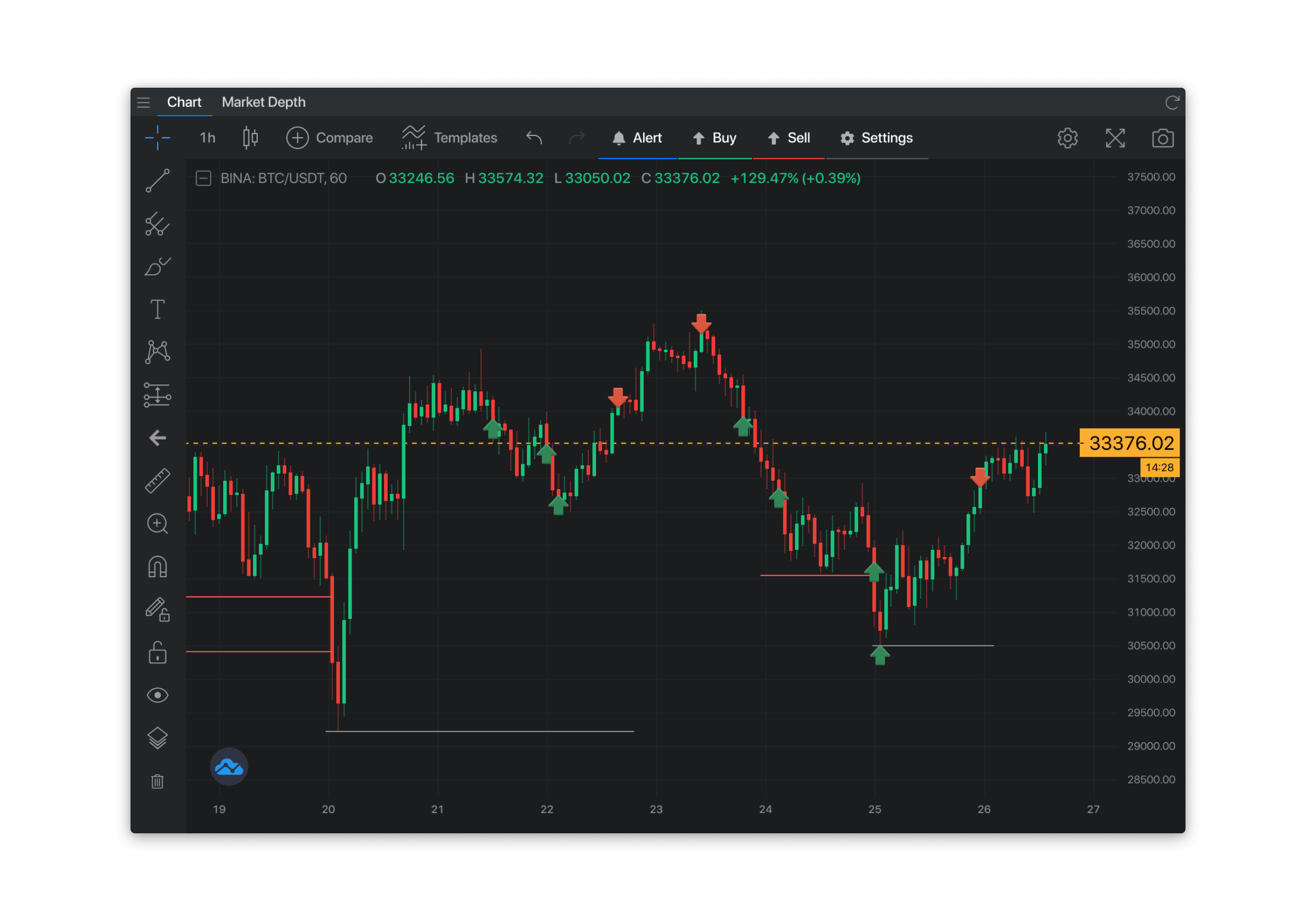 Watch the action.
Real-time orderbook, market depth and trades list
Get the full picture of the market in real-time, with all the latest market information right in front of you.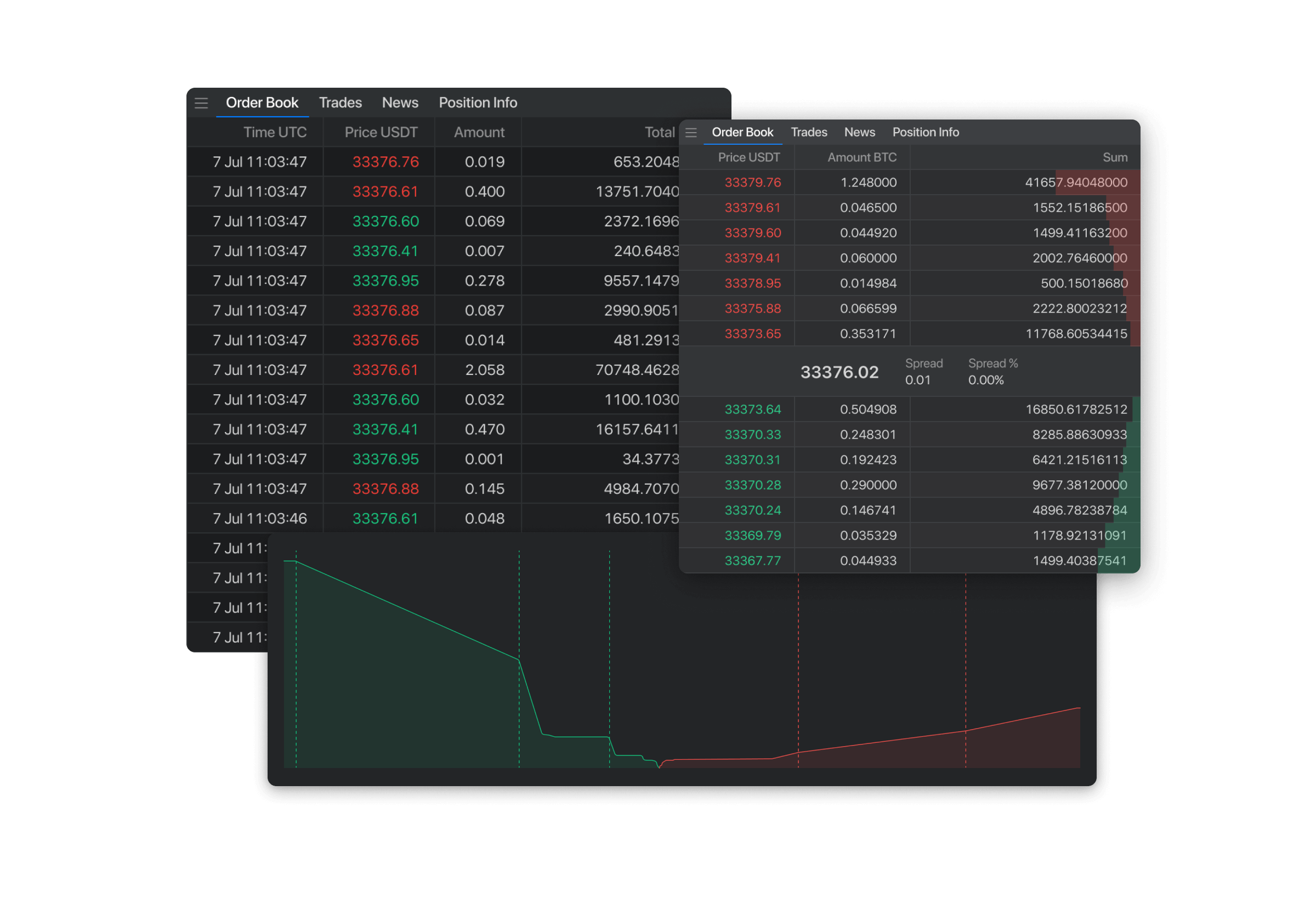 Watch the action
See the patterns unfold in real-time
Candlestick patterns are one of the most popular Technical Analysis techniques. With real-time prices, you can act immediately when a breakout fits your strategy.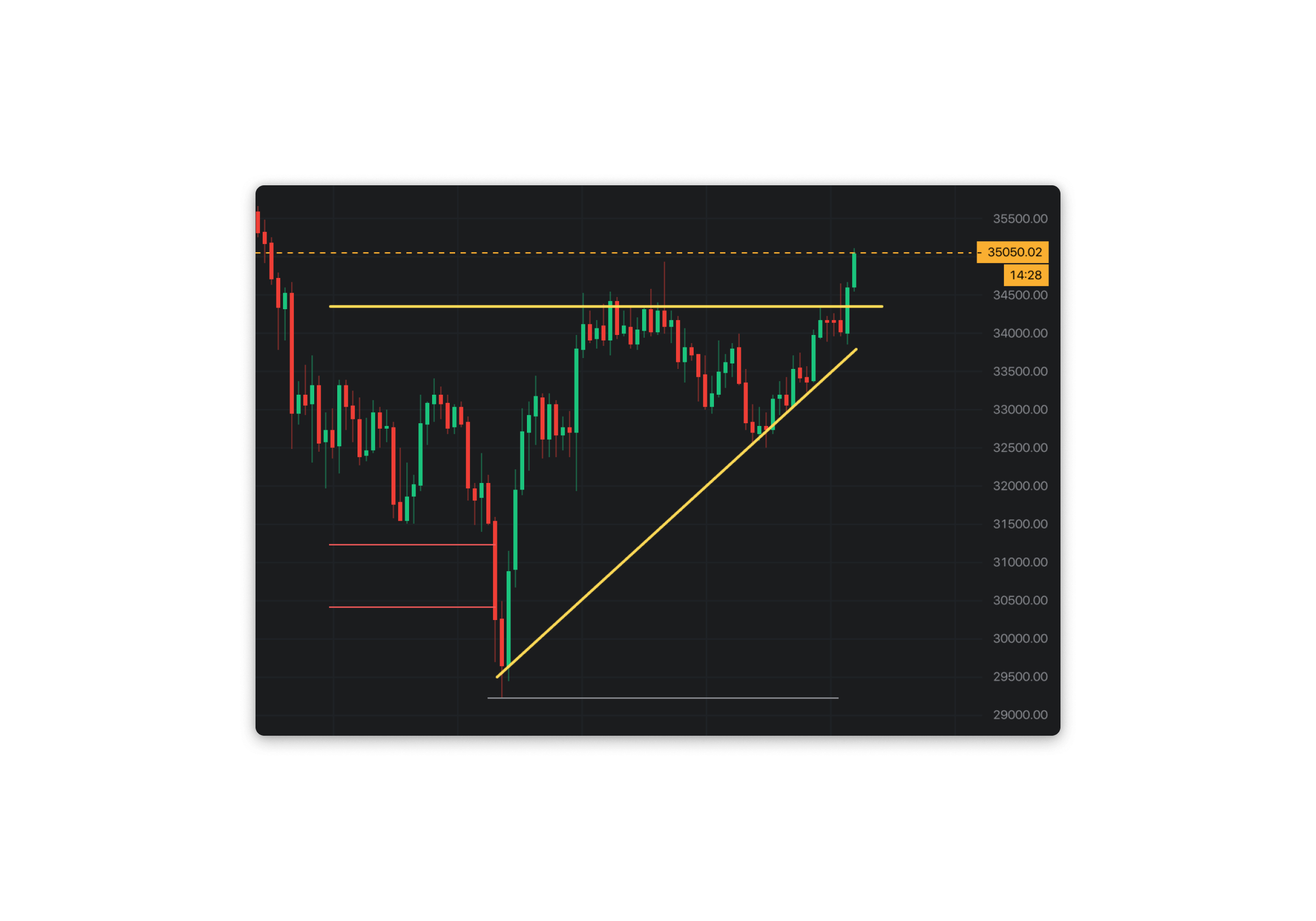 Use real-time data with other features
Level Up Now
Overwhelmed with the complexity of the cryptocurrency world? Bring your trading experience to another level with the power of cryptocurrency trading software Altrady, your best bitcoin trading platform choice