TRACK YOUR TRADING PROGRESS
Trade Based Analytics
In order to understand if your portfolio growth is created by trading or holding, it's important to understand your trade base profit and loss.
It's also important to understand which markets work well for you, and which markets are not.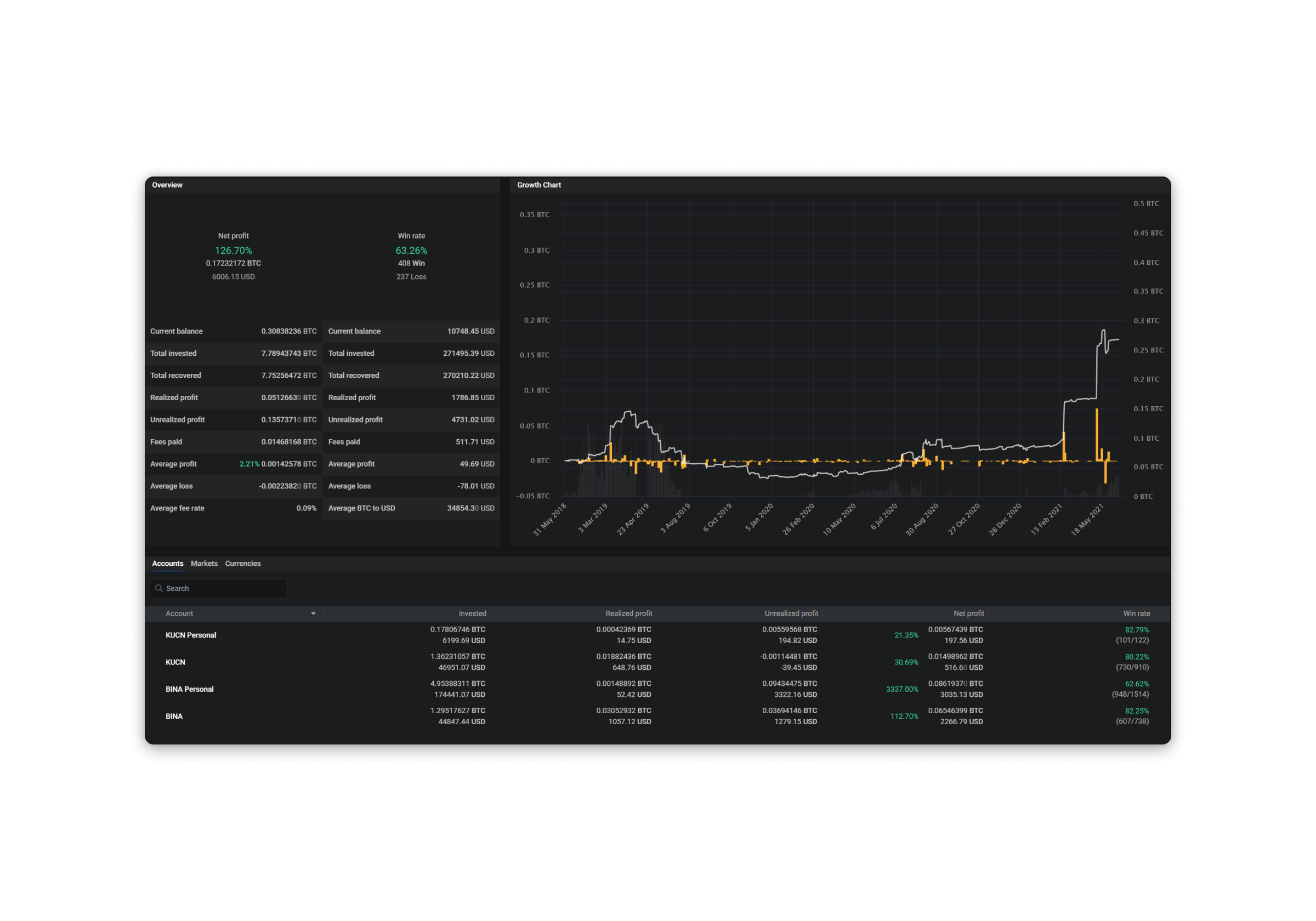 ADVANCED and PROFESSIONAL
Analyse PNL per account, exchange or market
With Altrady, you can always see what exchange, market, or currency works better for you. Since every market is different, you can find what market movement/performance works for your trading style.
Try For Free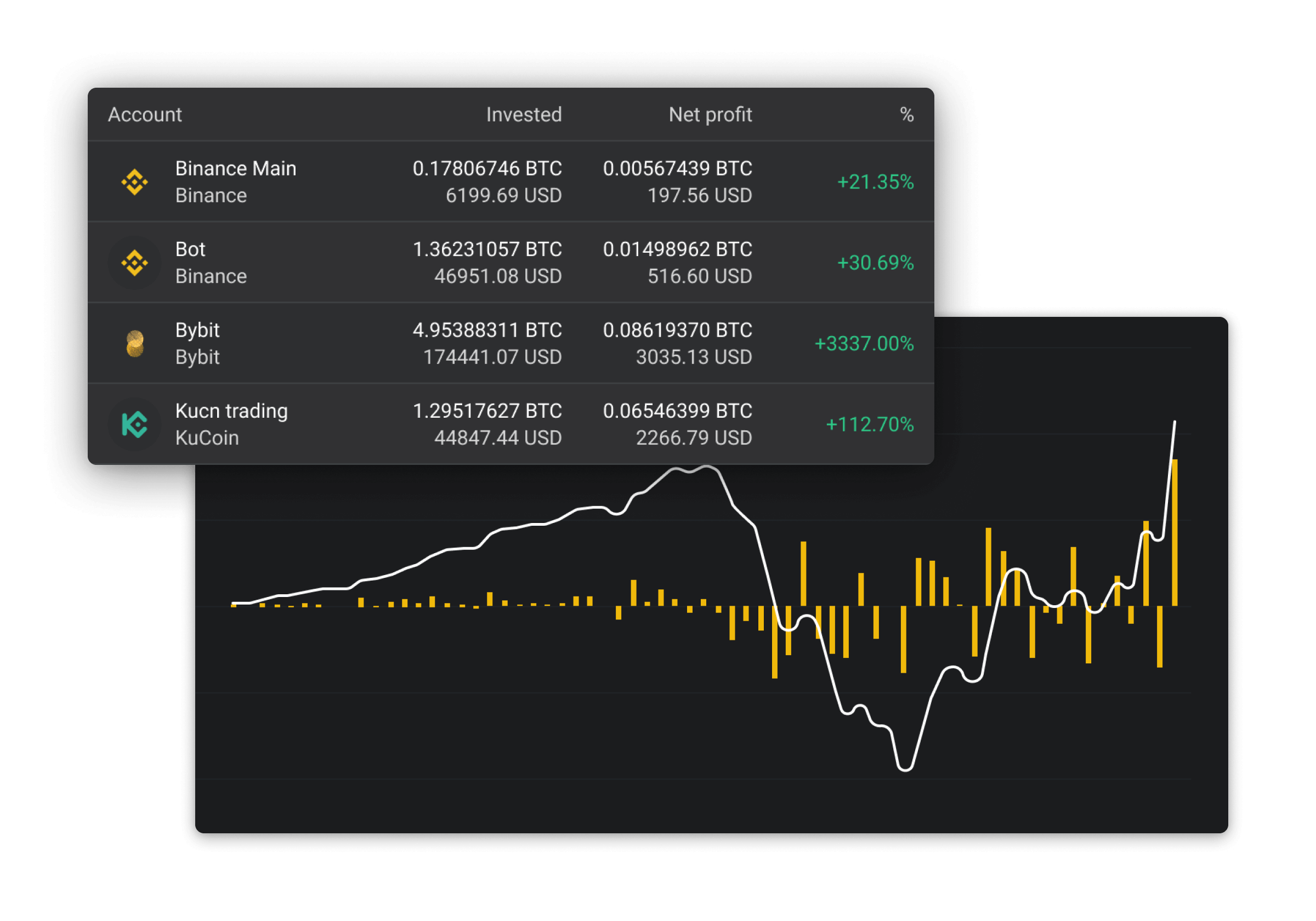 ADVANCED and PROFESSIONAL
Automatic trade based PNL calculation
Every time an order is executed, the PNL is recalculated. Giving you instant feedback on your trade-based progress. No need to manually enter your trades in an excel sheet that is prone to copy-paste errors.
Try For Free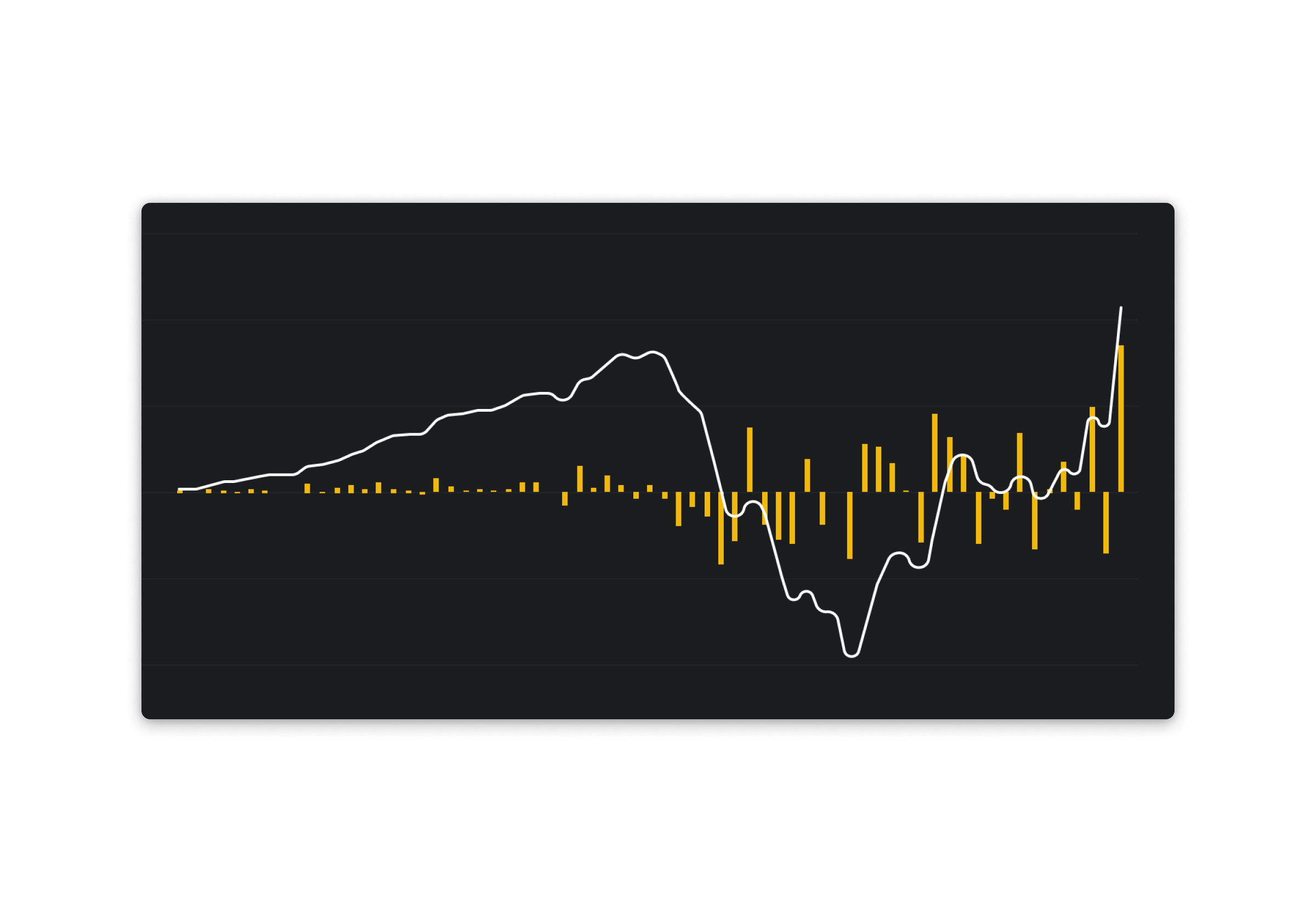 Level Up Now
Overwhelmed with the complexity of the cryptocurrency world? Bring your trading experience to another level with the power of cryptocurrency trading software Altrady, your best bitcoin trading platform choice