Simple. Fast. Secure.
Do Less, Trade More
Analyze crypto markets, test strategies, manage your risks, close profitable trades, manage your portfolio, and trade on multiple exchanges using one software securely.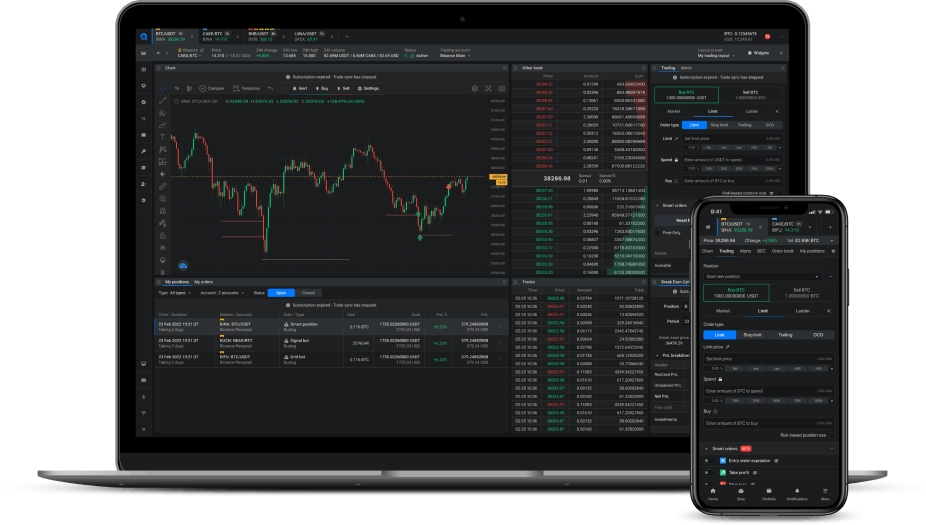 Free Paper Trading Plan
With Altrady's paper trading feature, you can test your crypto strategies for free - so you can keep your profits and your wallet full!
Everything You Need To Grow Your Portfolio In Any Market
Smart Trading - Bots - Manual trading - Market Scanners - Portfolio - Journal - Strategies - Powerful Analytics - Crypto Academy
Upgrade your crypto trading with Altrady's essential features.
Exchanges provide only basic information about your trades and positions. Elevate your trading game with Altrady - Real-time updates, PnL tracking, and instant alerts. Never miss a move again!
Altrady has over 70,000 happy traders worldwide!
⭐ ⭐ ⭐ ⭐ ⭐
Crypto news and expert guides on Altrady.
Stay ahead of the game with Altrady's constantly updated articles on the best trading platforms and practices in the crypto industry.