All exchanges
Binance
Binance is probably the best fiat cryptocurrency exchange for beginners and is the world's largest exchange, according to CoinMarketCap. Binance is a good option if you want to use it for day trading. Trade Bitcoin and Altcoin on Binance. Altrady your best crypto trading platform choice for Binance!
Go to Binance
Binance Exchange Benefits

Liquidity
You can get in and out of coins fast at reasonable prices.

Mobile application
iPhone and Android mobile applications are available

Lowest fees
Altrady uses state-of-the-art encryption to safely store you API keys on the servers.

Regulated and FDIC insuded exchange
Customize your dashboard and configure alerts based on your trading goals and strategies.

Security
Multi-layered approach and clustering technique for a higher security

Fast verification
Allows you to trade almost instantly with just an email address
Make Binance even better with following Altrady features
With Altrady, you are at a huge advantage! Our tools and technology give you the easiest way to manage your trades and portfolio.
smart trading
Most powerful entry form with advanced automation features
Altrady's advanced smart trading form adds flexibility and power to your trading. Smart trading that fits all different trading strategies.
Smart Trading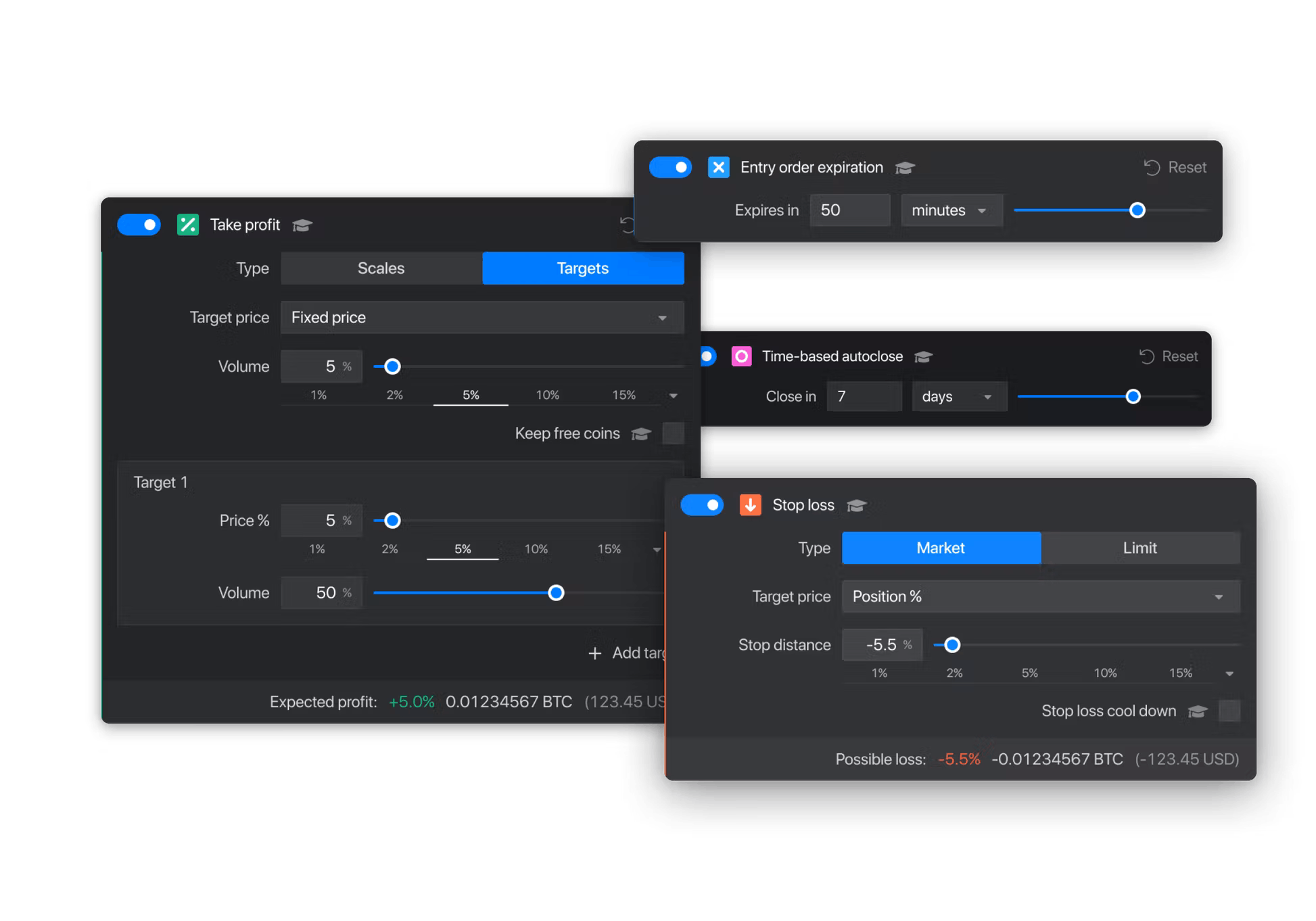 Level Up Now
Overwhelmed with the complexity of the cryptocurrency world? Bring your trading experience to another level with the power of cryptocurrency trading software Altrady, your best bitcoin trading platform choice
Altrady crypto trading software works where you work