Signals
Crypto Base Scanner investigates the crypto market instantly
The Crypto Base Scanner automatically scans the entire market, finding trading opportunities for you.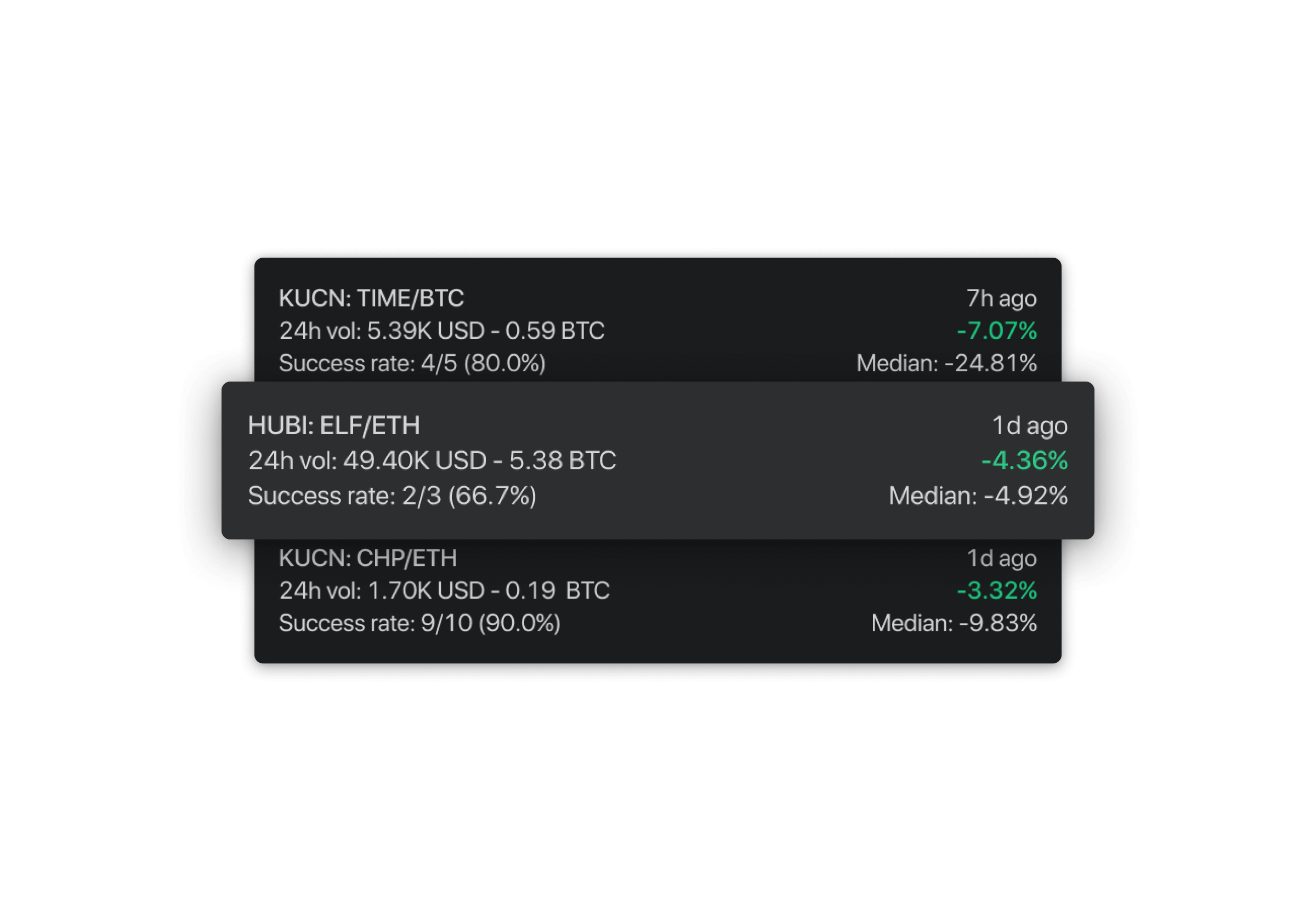 Alerts
Get notified
Whenever the price drops low enough below the support level, Altrady will send a notification for you. Be sure it's really worth getting into a trade.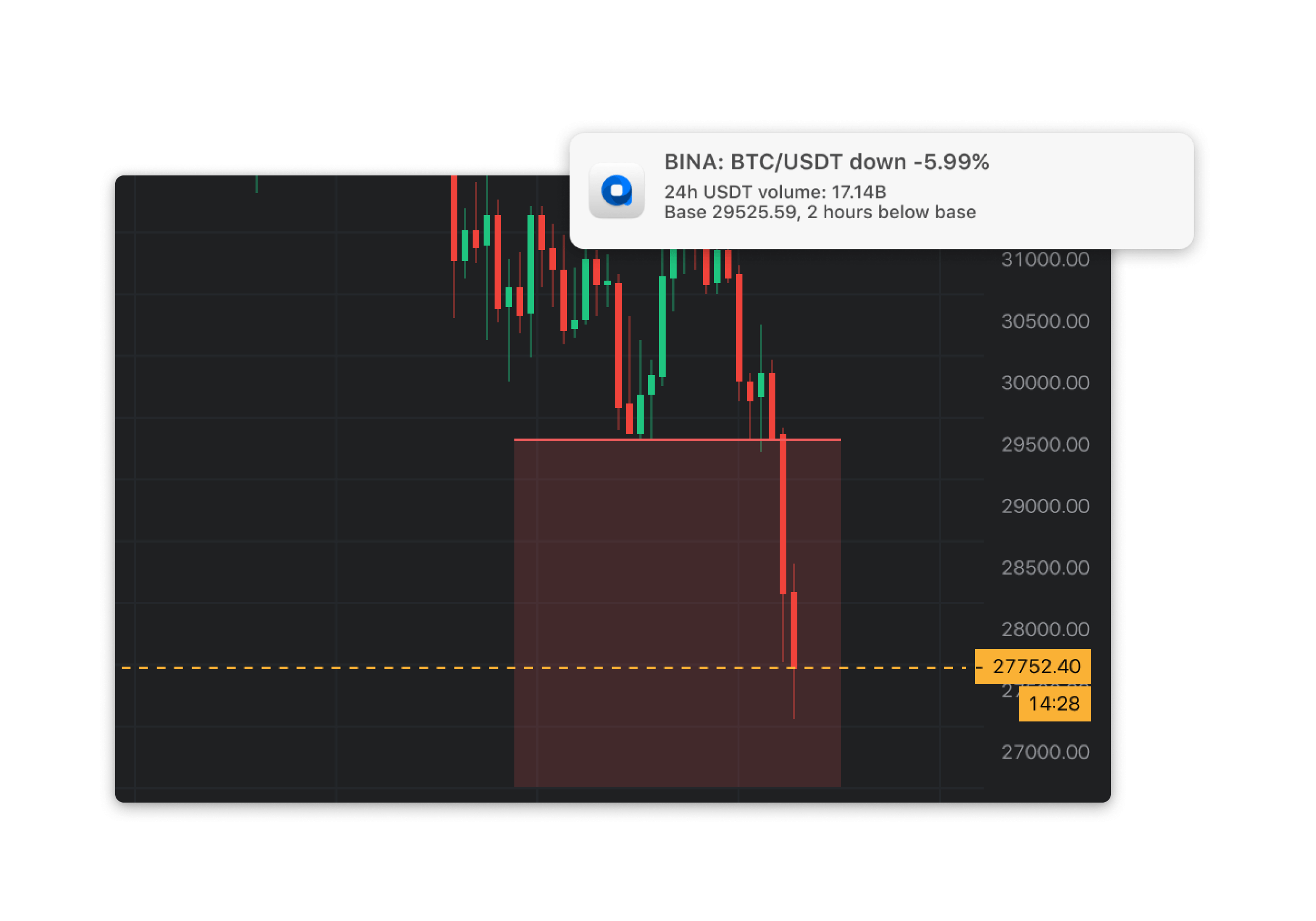 Customize
Adjust notification rules
Depending on your strategy, you can receive either signals for small drops, hunting small profits more often; or bigger drops, that happen less frequently, but can provide higher profits.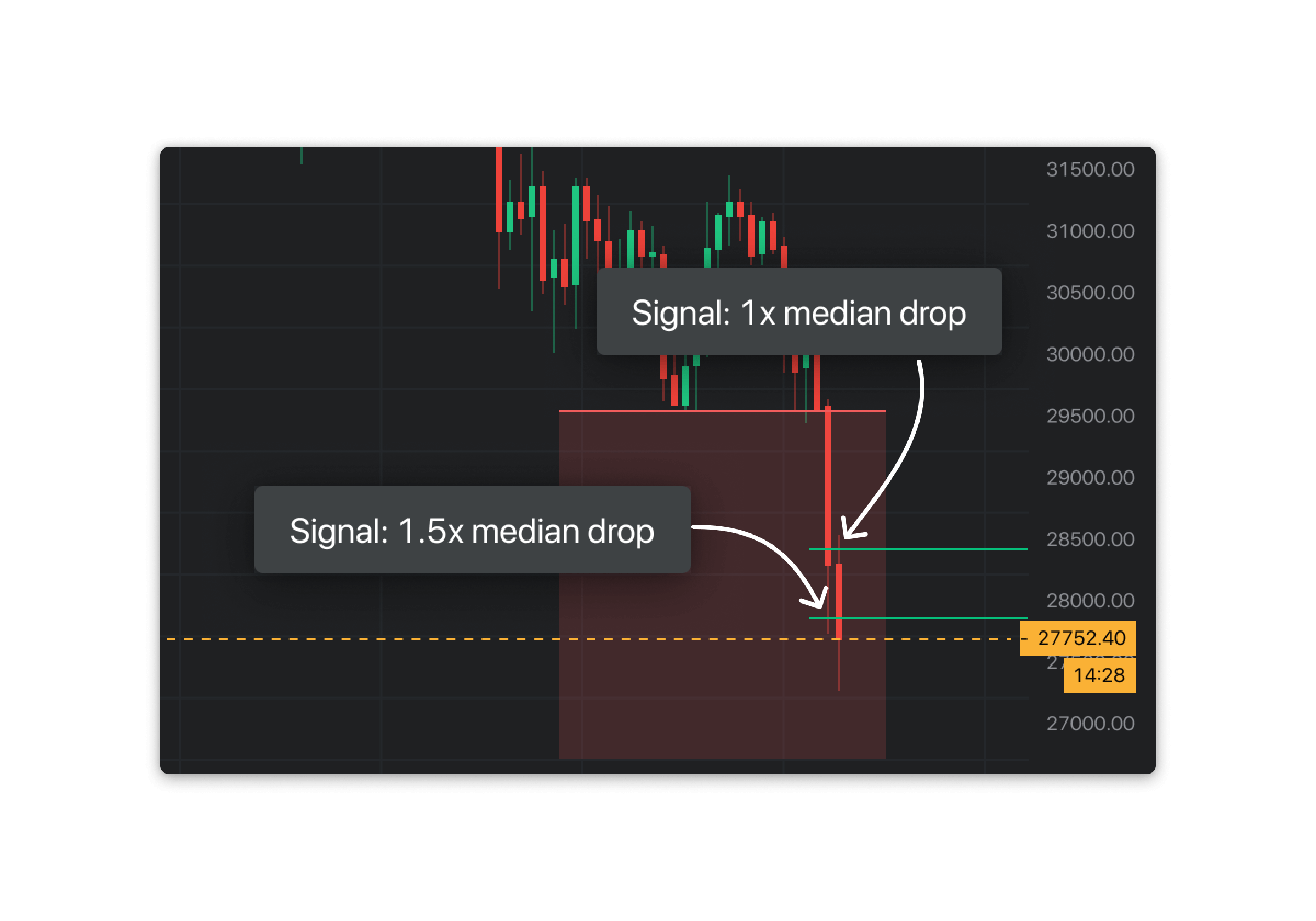 Automate
Use signals with bots
Crypto Base Scanner sends signals to 3rd party automated trading platforms (bots). Find all supported platforms on the website: cryptobasescanner.com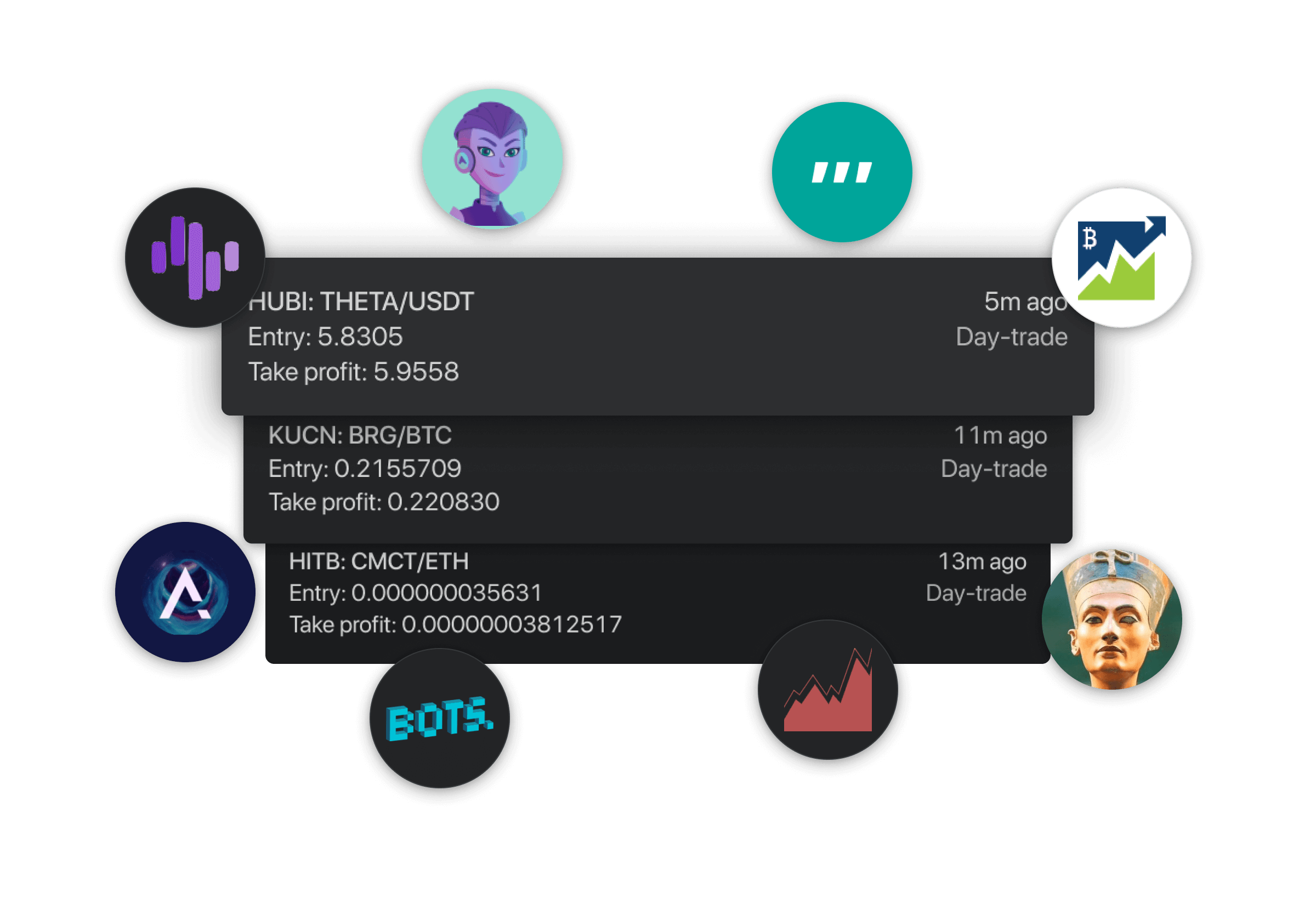 Use trading with other features
Level Up Now
Overwhelmed with the complexity of the cryptocurrency world? Bring your trading experience to another level with the power of cryptocurrency trading software Altrady, your best bitcoin trading platform choice
Try for free