QUICKFINGERS LUC
Crypto Base Scanner
Based on the strategy of Quickfingers Luc, this scanner will automatically find great markets to trade.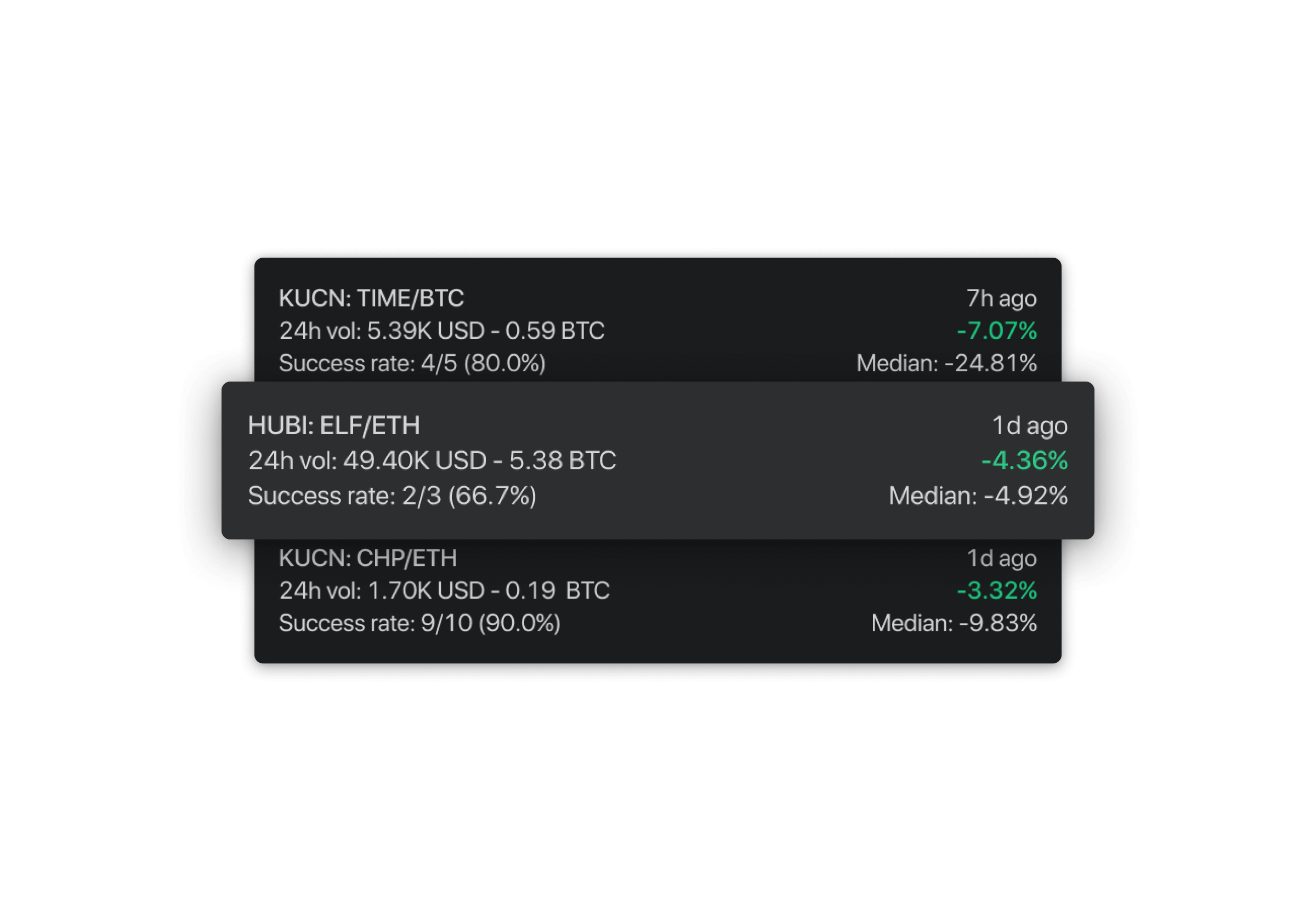 ADVANCED and POFESSIONAL
High success rate: 95%
The crypto base scanner has a historic high success rate. On average 95% of the signals will reach a 1% profit in a period of 30 days. Most of those signals reach that profit level in 24 hours.
Try Now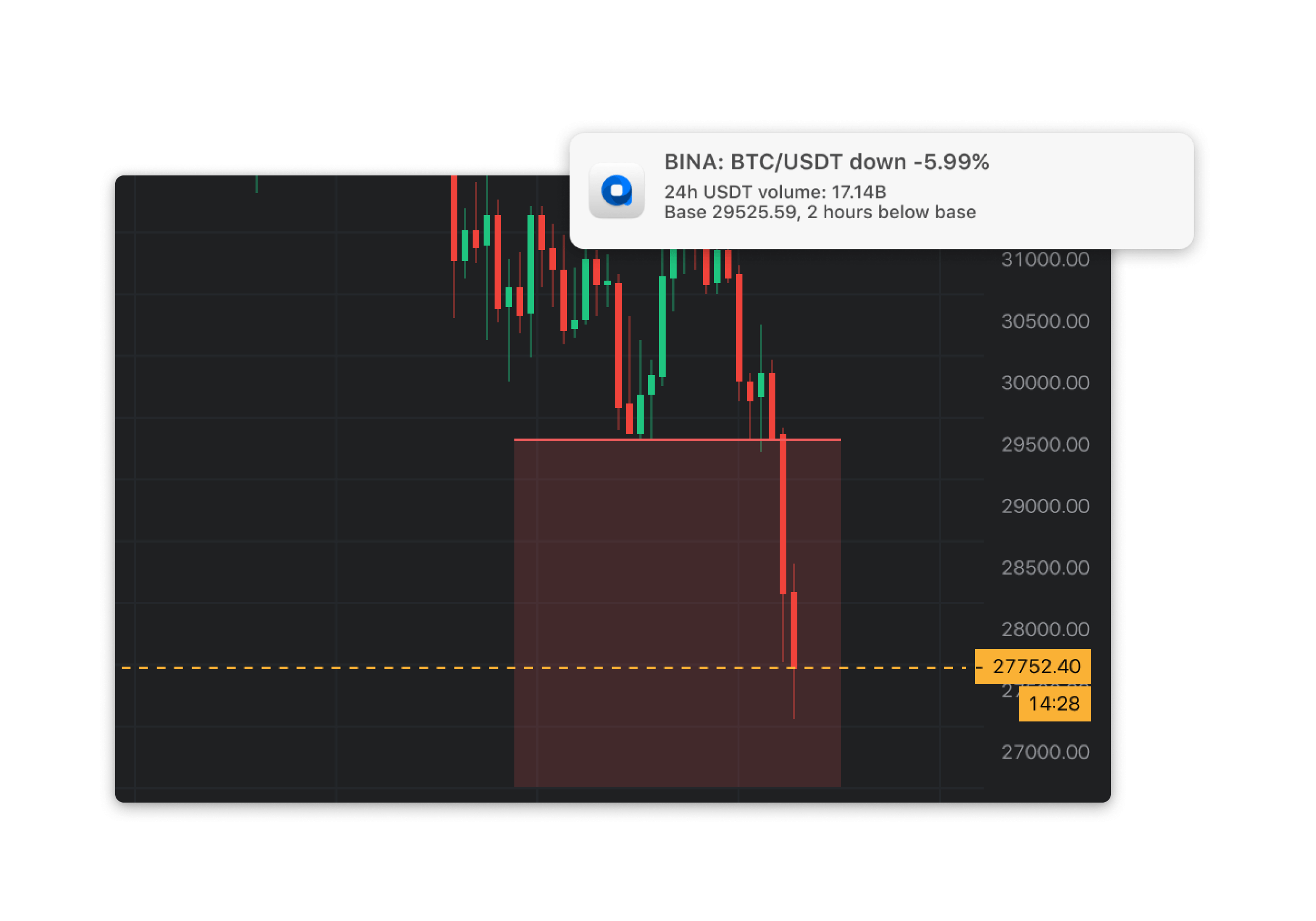 ADVANCED and POFESSIONAL
Adjust notification rules
If you would like to enter the markets, sooner or later, you can fully customize the alert thresholds.
The default setting for signals is based on the median drop.
The median drop is market-specific and checks how far a price usually drops below support before it returns.
Try Now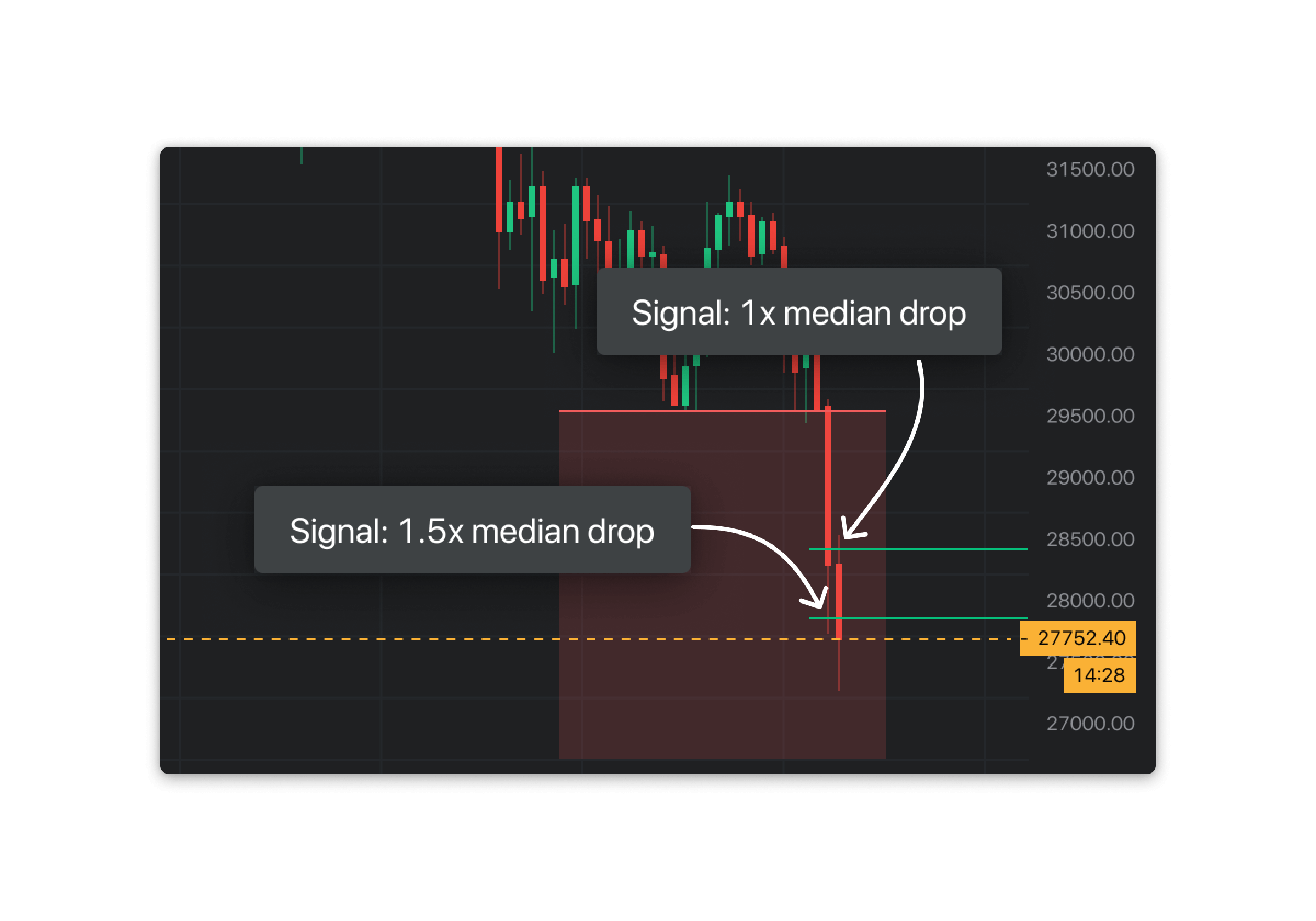 ADVANCED and POFESSIONAL
Use signals with bots
The Crypto Base Scanner is integrated in our signal bots section.
This will make it even easier to start trades based on the crypto base scanner signals.
Manually adjusting positions is super easy and will maximize your profits.
Try Now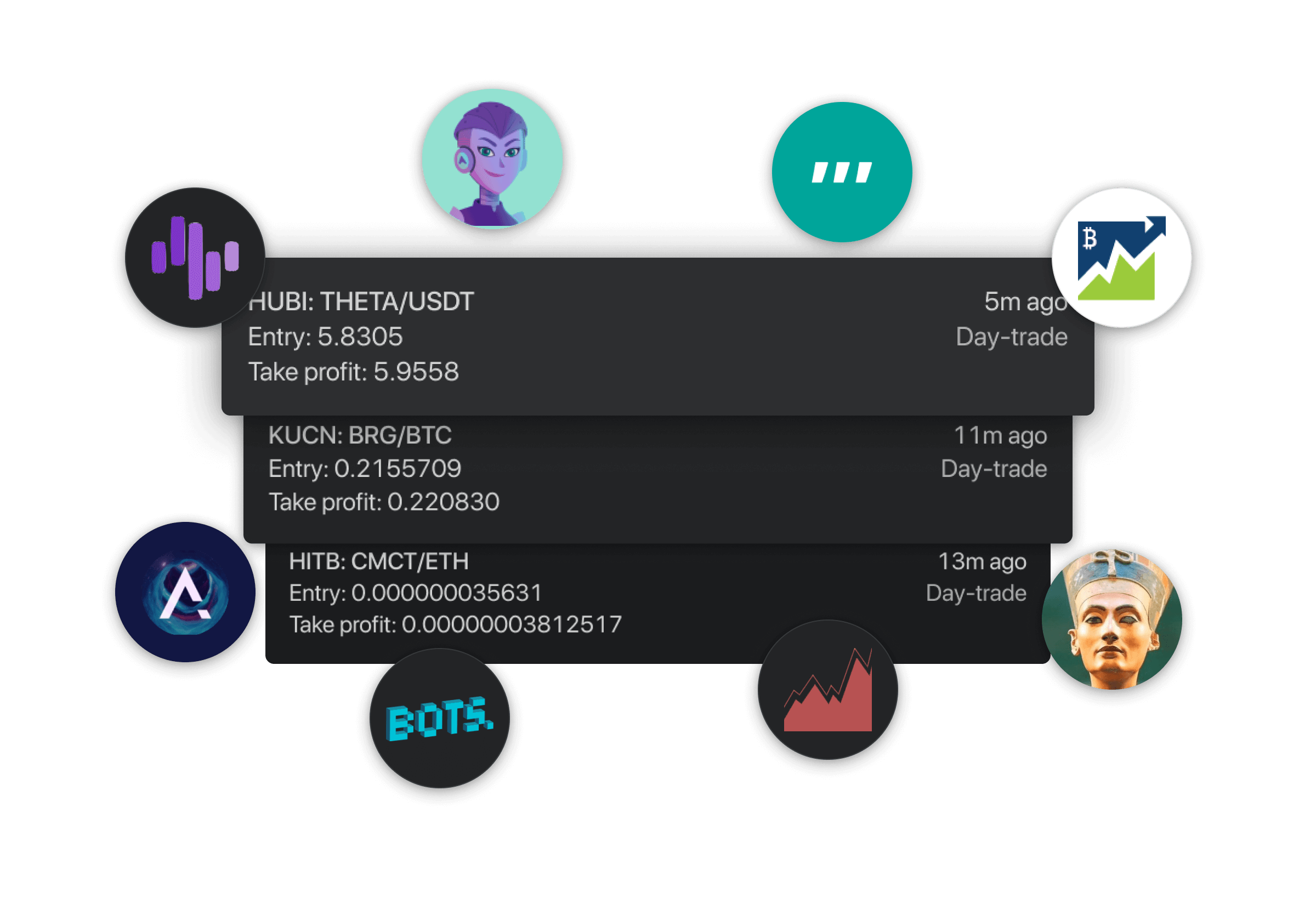 Level Up Now
Overwhelmed with the complexity of the cryptocurrency world? Bring your trading experience to another level with the power of cryptocurrency trading software Altrady, your best bitcoin trading platform choice