All charts in front of you
Don't miss a trade
With multiple charts on the same screen you can see the action on all of them at the same time.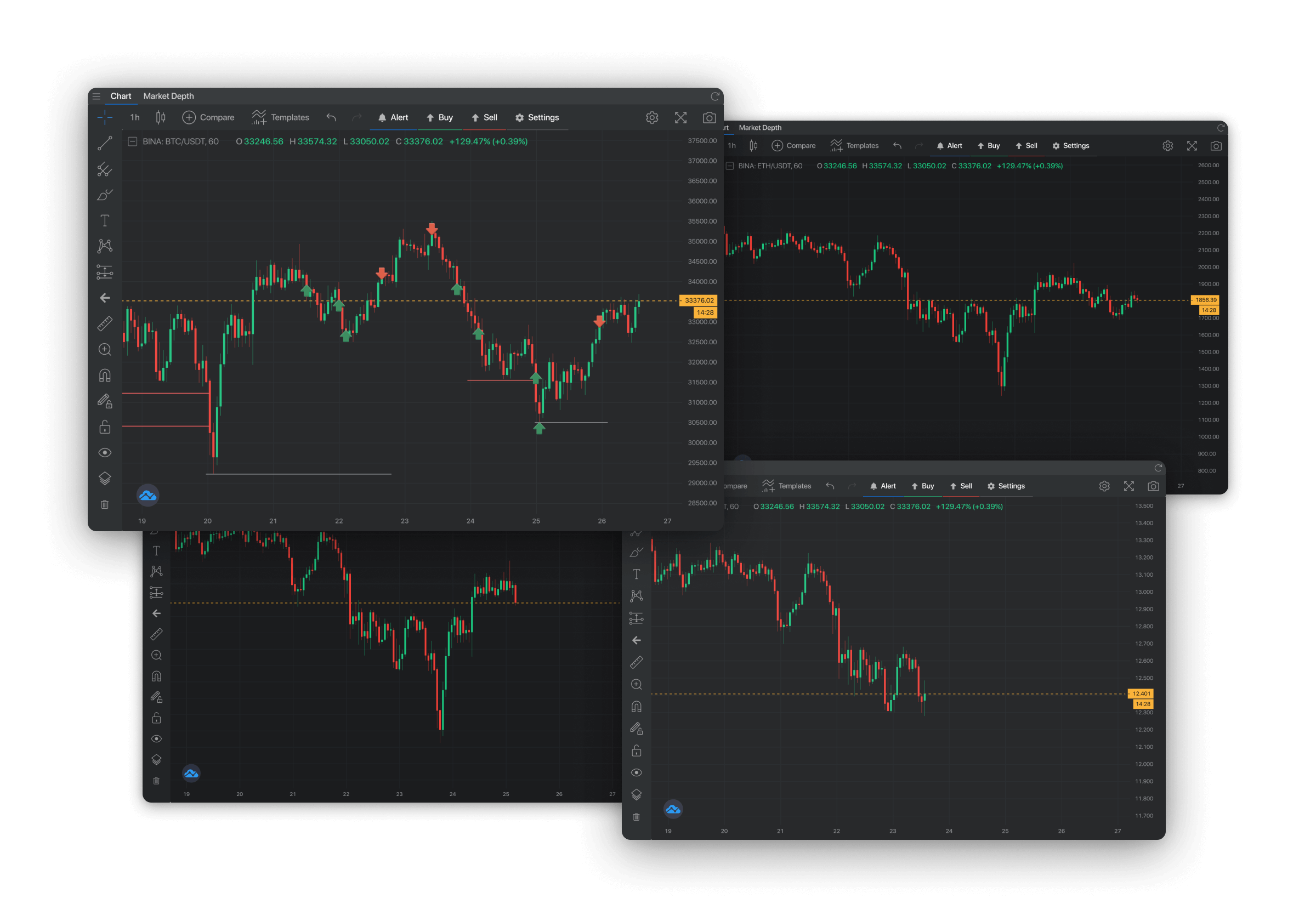 Watch the action
Find more trading opportunities
Having more charts on the screen makes it easier to find good entry points.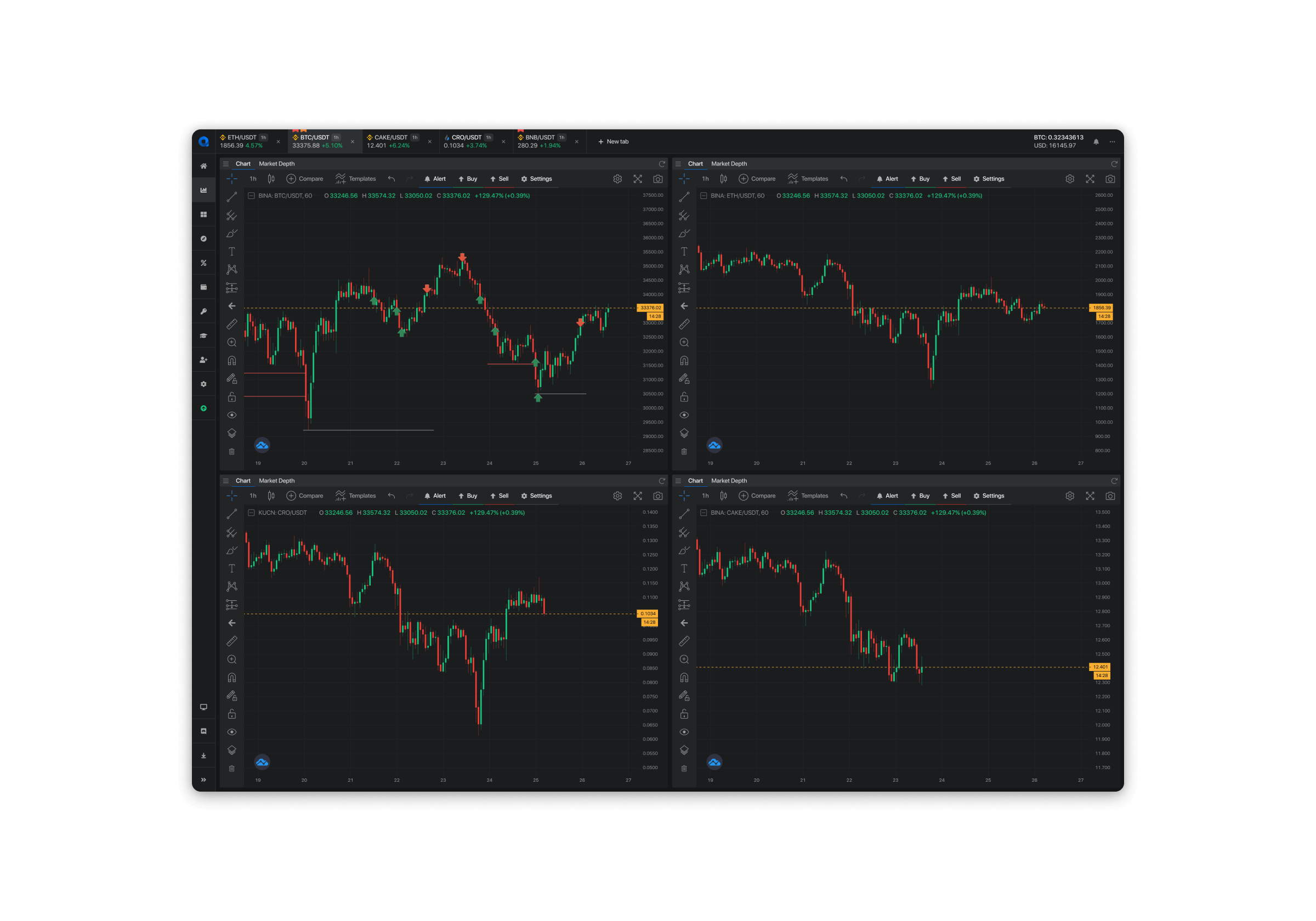 Adjust the view
Customize charts layout
Make sure you feel comfortable with the charts you use. Move them around, resize.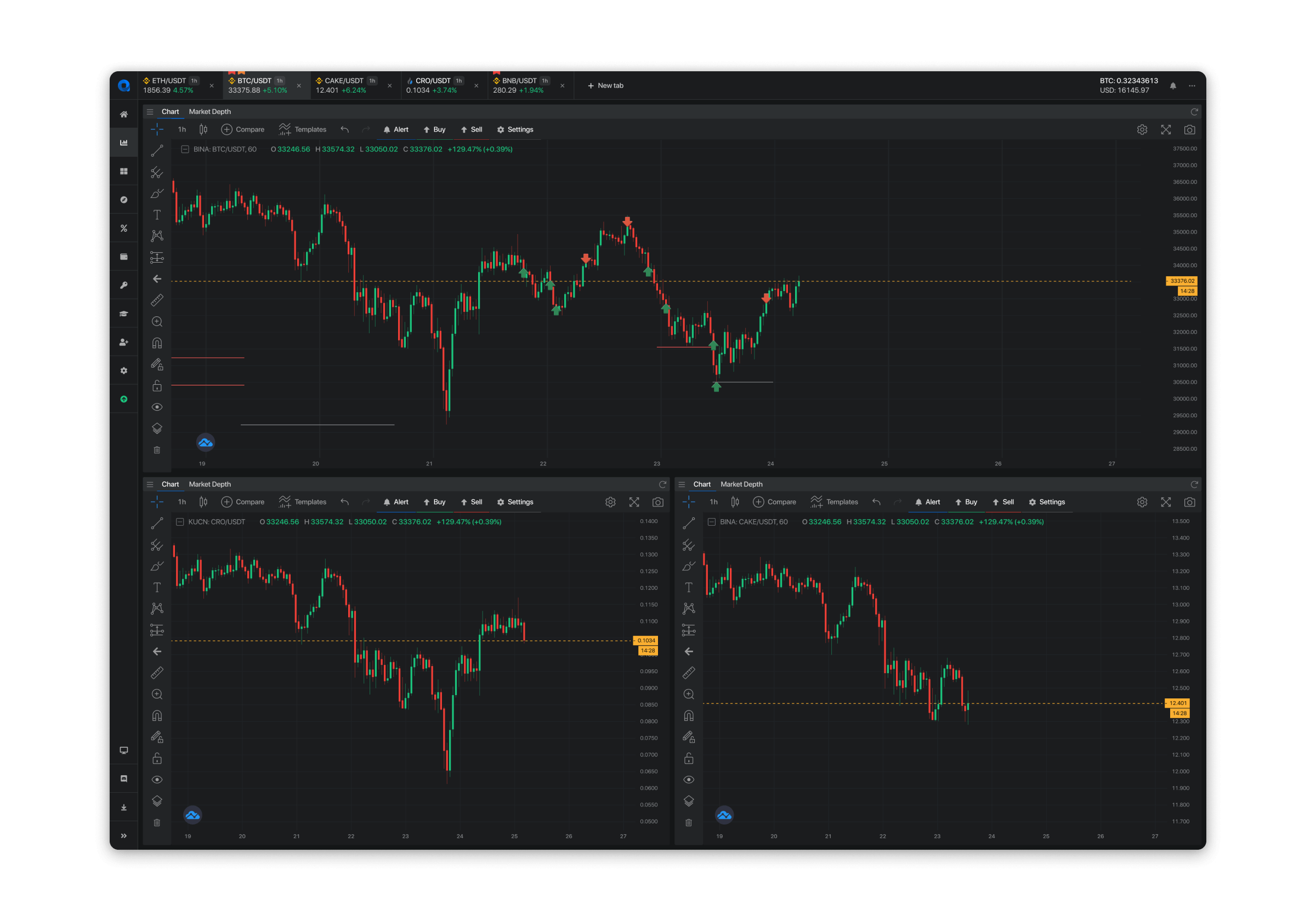 Use trading with other features
Level Up Now
Overwhelmed with the complexity of the cryptocurrency world? Bring your trading experience to another level with the power of cryptocurrency trading software Altrady, your best bitcoin trading platform choice
Try for free