REAL TIME CHART UPDATES
TradingView Charts
Charting is an essential tool for any crypto trader. We offer the widely used tradingview charts with our own enhanced functions for trading.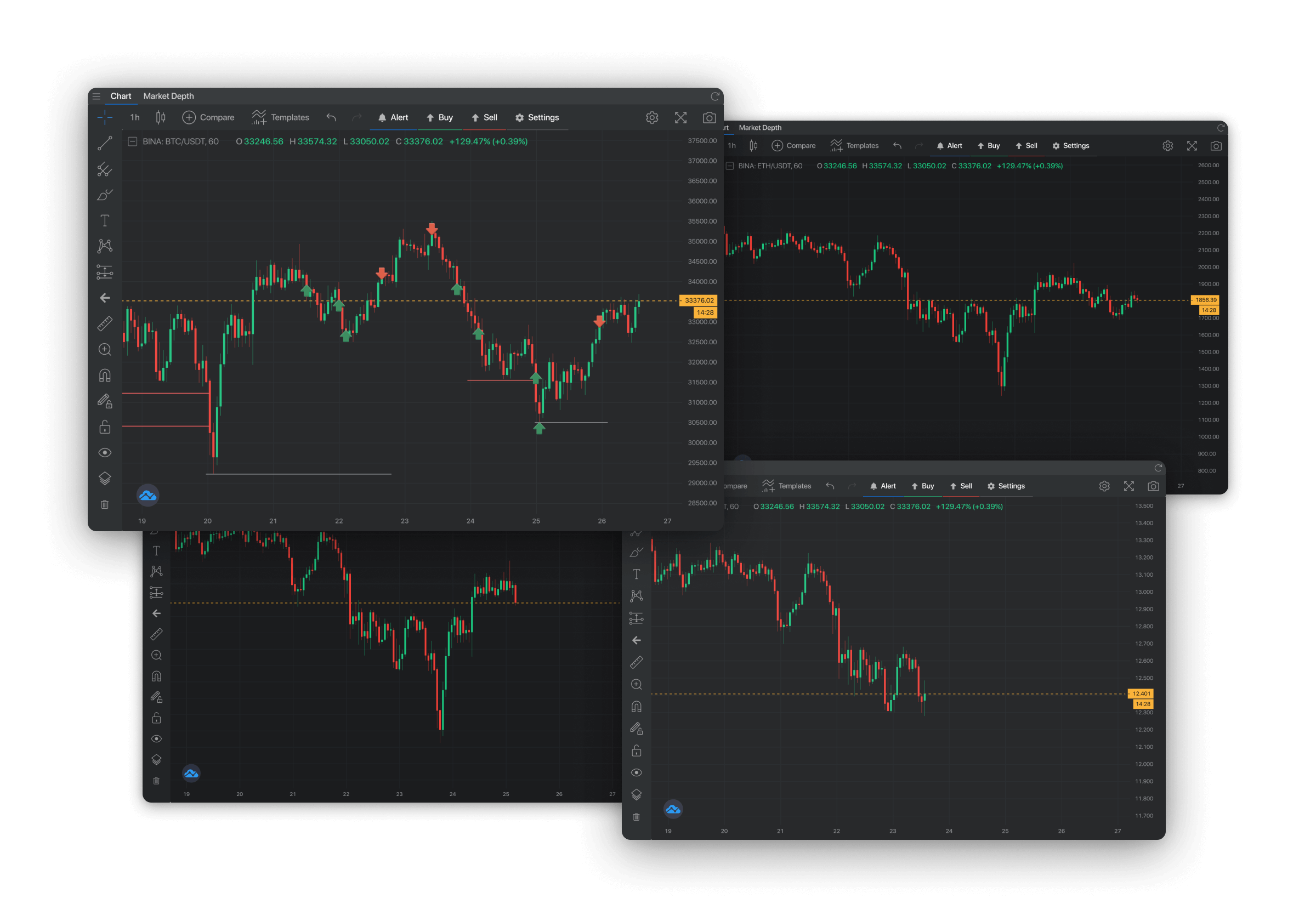 BEGINNER, ADVANCED and PROFESSIONAL
Fully customizable colors
Do you prefer certain colors to instantly identify candle patterns? You can fully customize all the colors in the chart.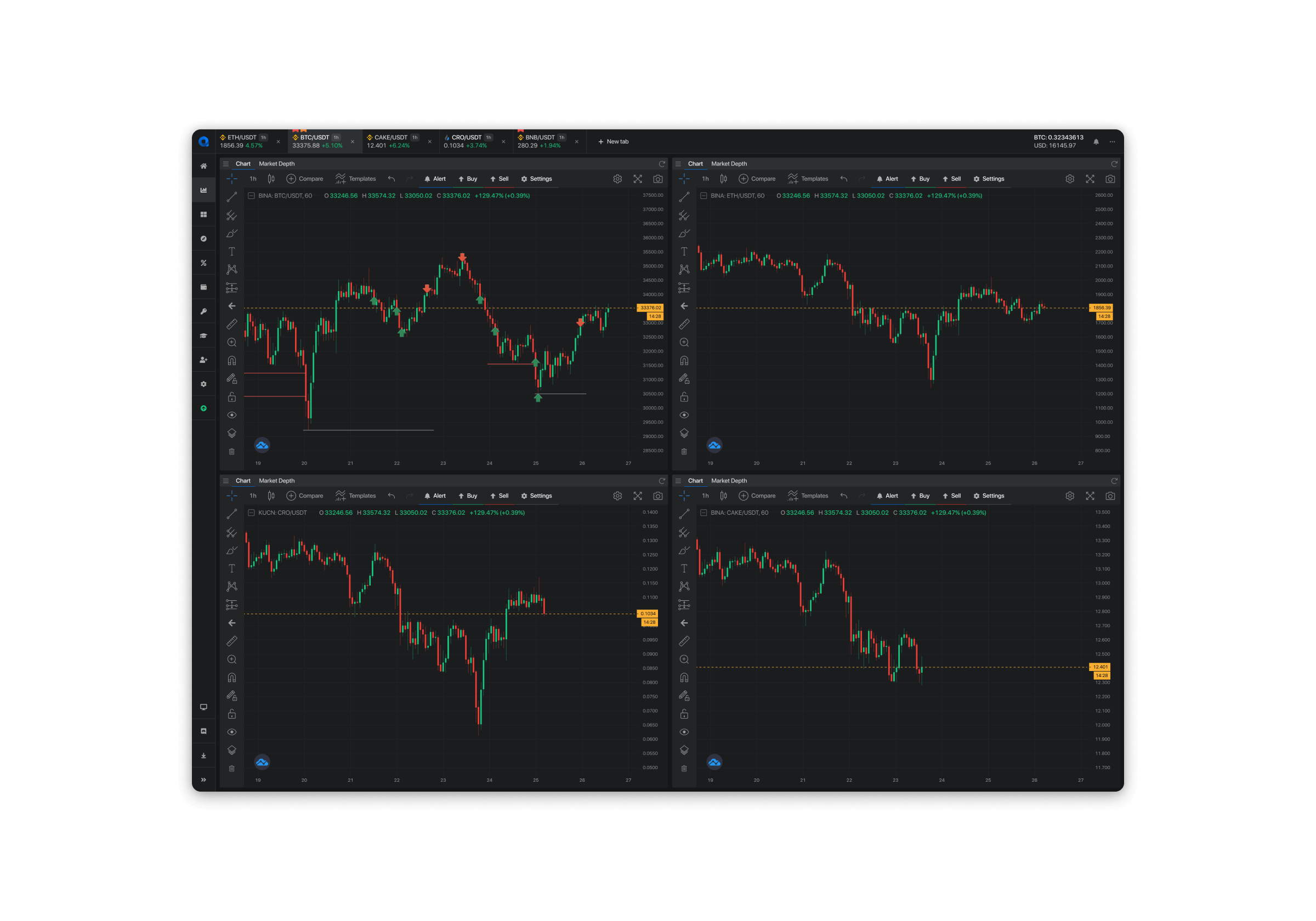 ADVANCED and PROFESSIONAL
Multiple charts and monitor support
If you work with multiple monitors, you will be able to have more charts visible to you at all times.
Define your custom layout for charts and add your preferred markets to watch.
When you detach the screen, you can have multiple windows with full-screen charts.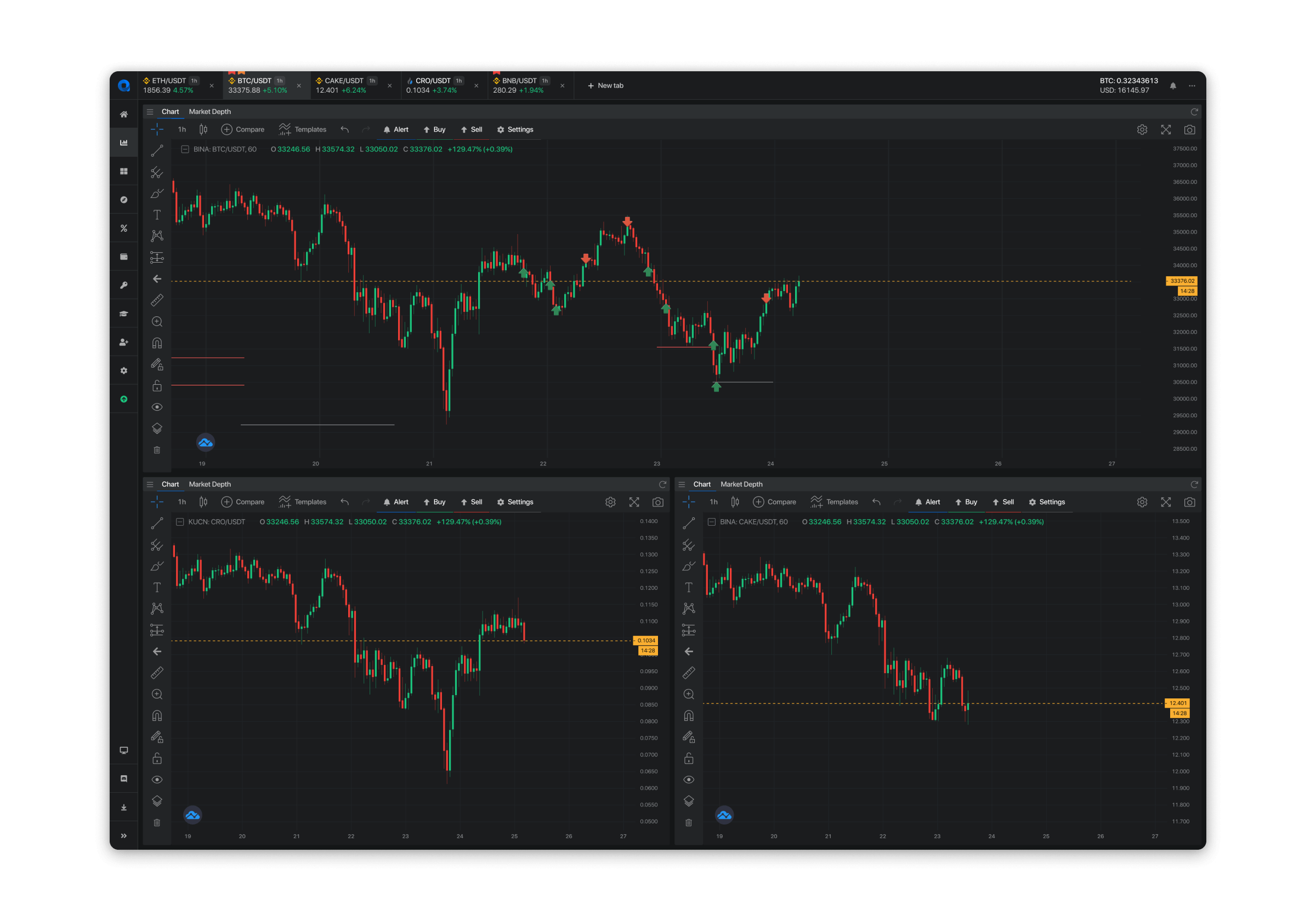 Use trading with other features
Level Up Now
Overwhelmed with the complexity of the cryptocurrency world? Bring your trading experience to another level with the power of cryptocurrency trading software Altrady, your best bitcoin trading platform choice