Clarity
Keep your thoughts organized
Journaling is useful in everyday life, but it is also important to keep track of your thoughts when you trade.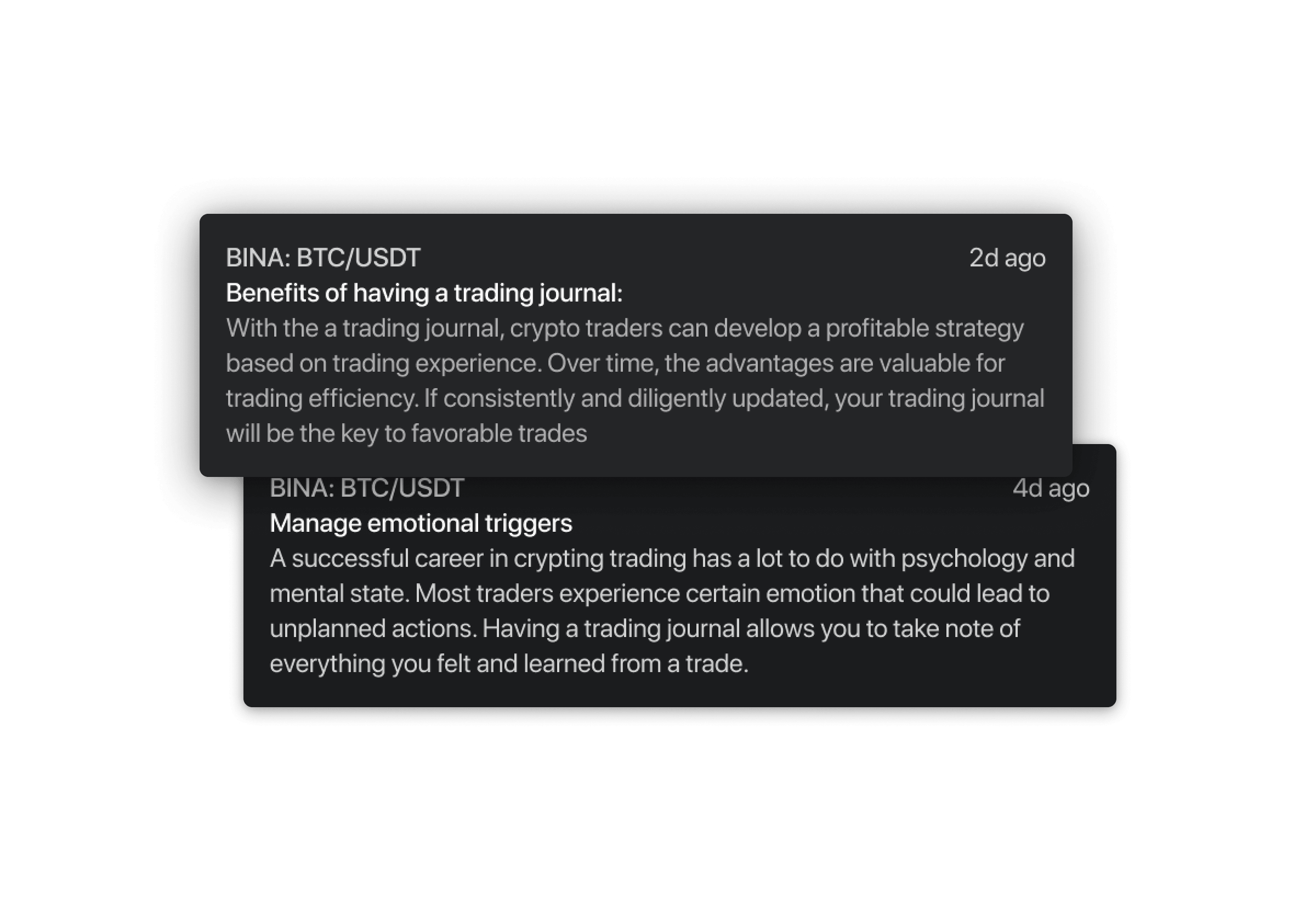 Strategy
Stick to the plan
Leave notes with chart screenshots. Describe your plan for each market and stick to it. Emotions are the worst enemy of a trader.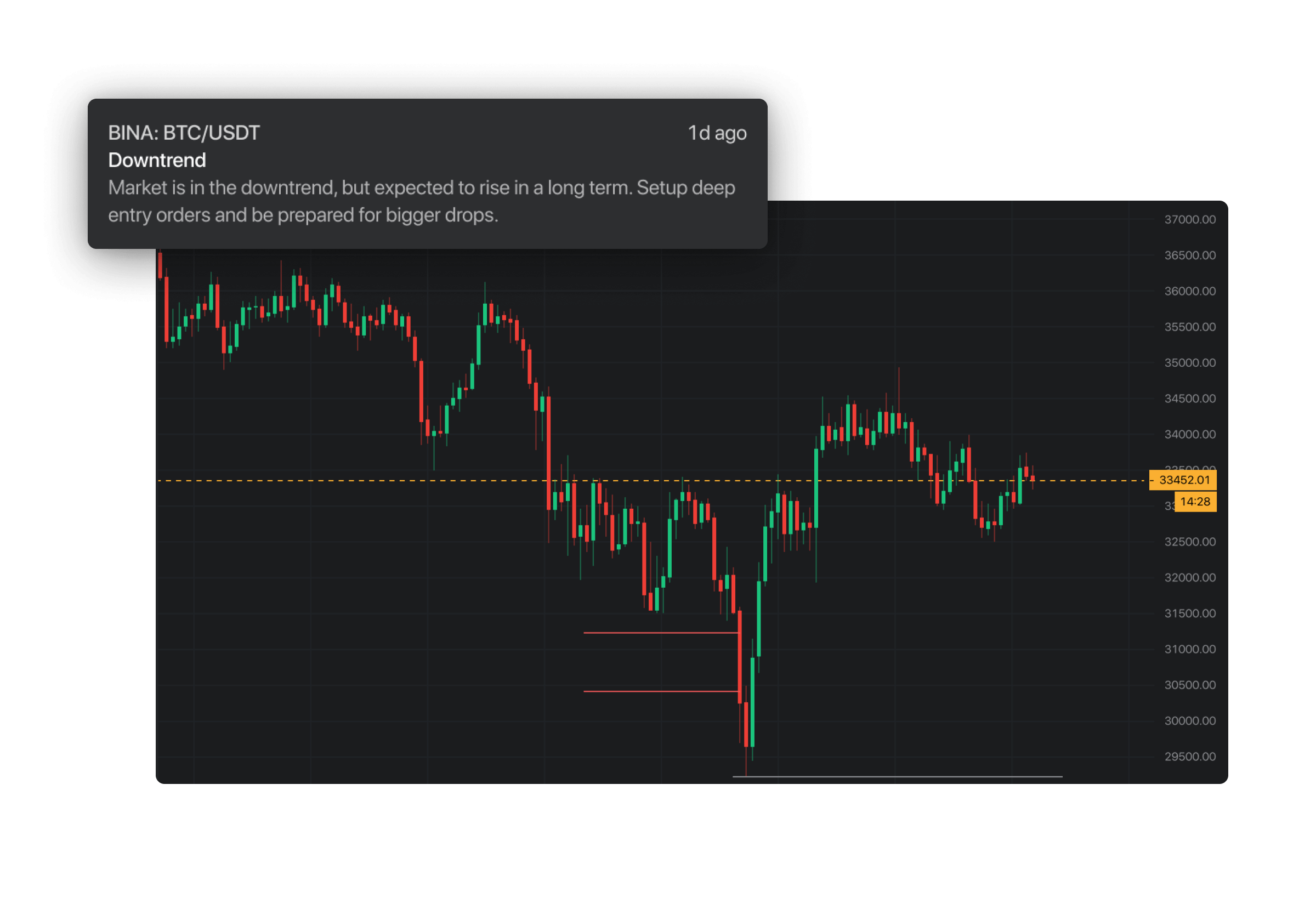 Improve
Avoid repeating same mistakes
A lot of traders keep failing because they repeat the same mistakes over and over. Analyze your trading and keep track of your mistakes so you can avoid them next time.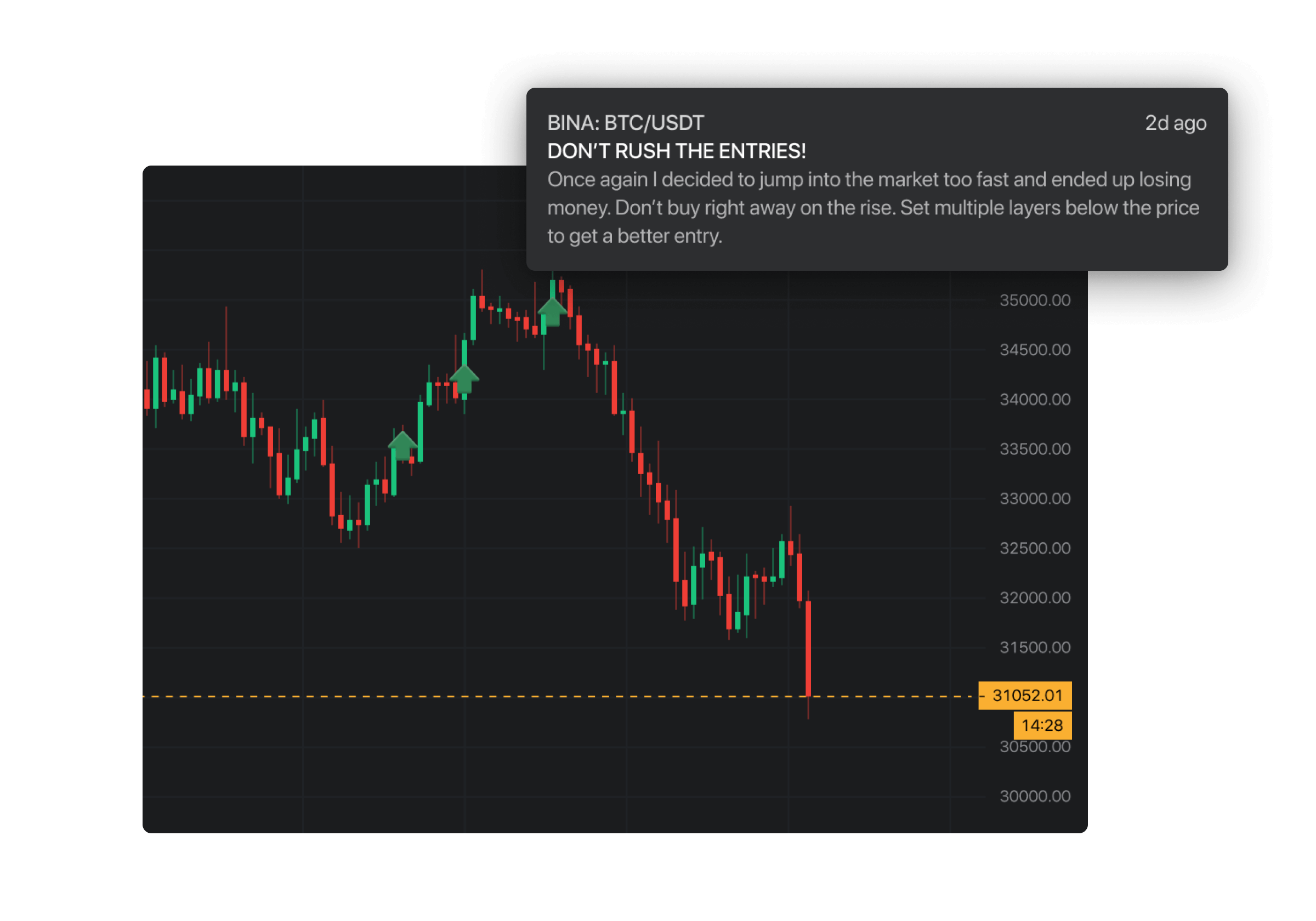 Use trading with other features
Level Up Now
Overwhelmed with the complexity of the cryptocurrency world? Bring your trading experience to another level with the power of cryptocurrency trading software Altrady, your best bitcoin trading platform choice
Try for free