Smart trading
Most powerful entry form with advanced automation features
Altrady's advanced smart trading form adds flexibility and power to your trading. Smart trading that fits all different trading strategies.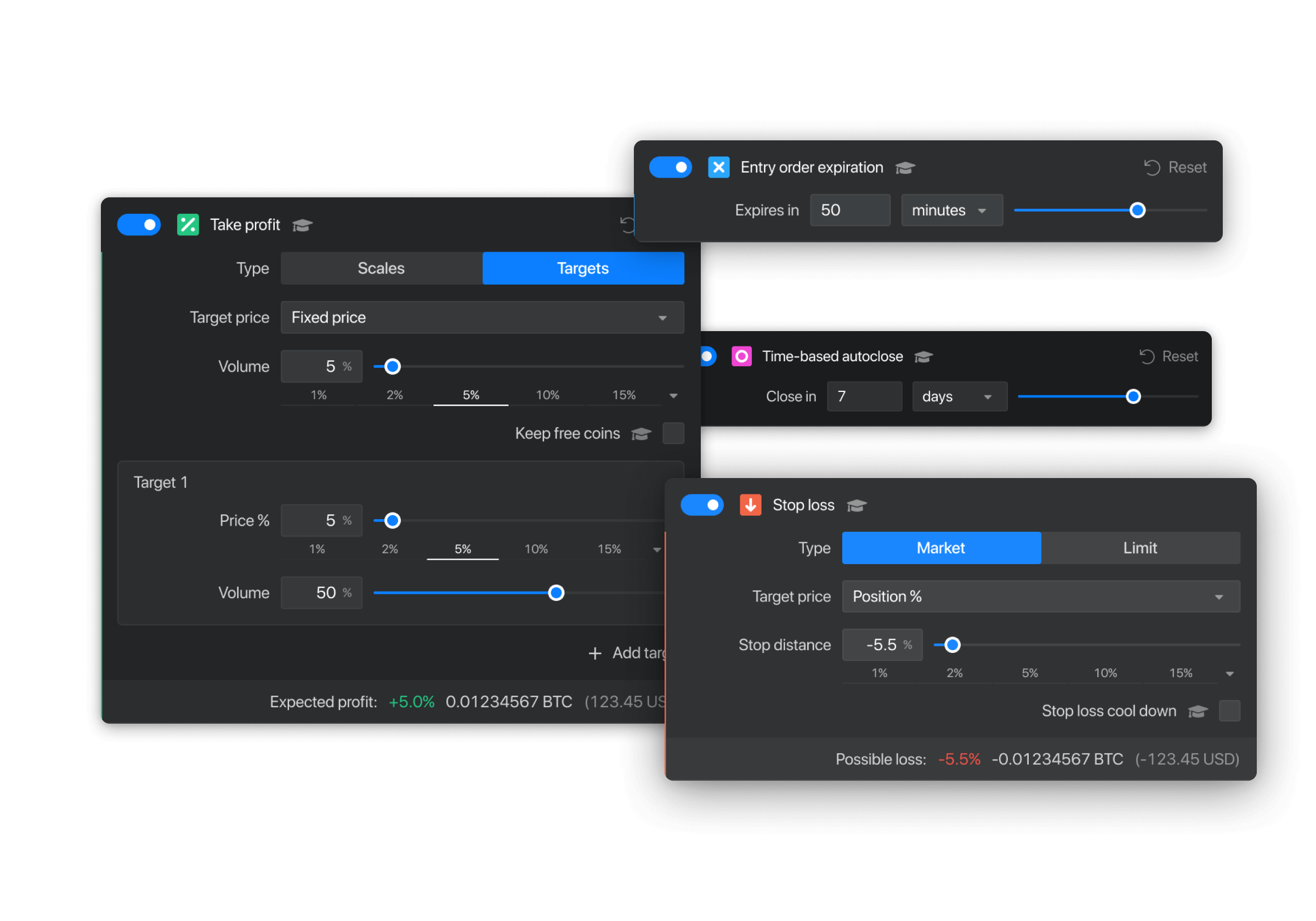 How To Use the Take Profit and Trailing Stop Limit Orders?
Protect your gains
Take profit
Automate the profit taking orders. Altrady's advanced Take Profit orders allow for a very flexible trading setup.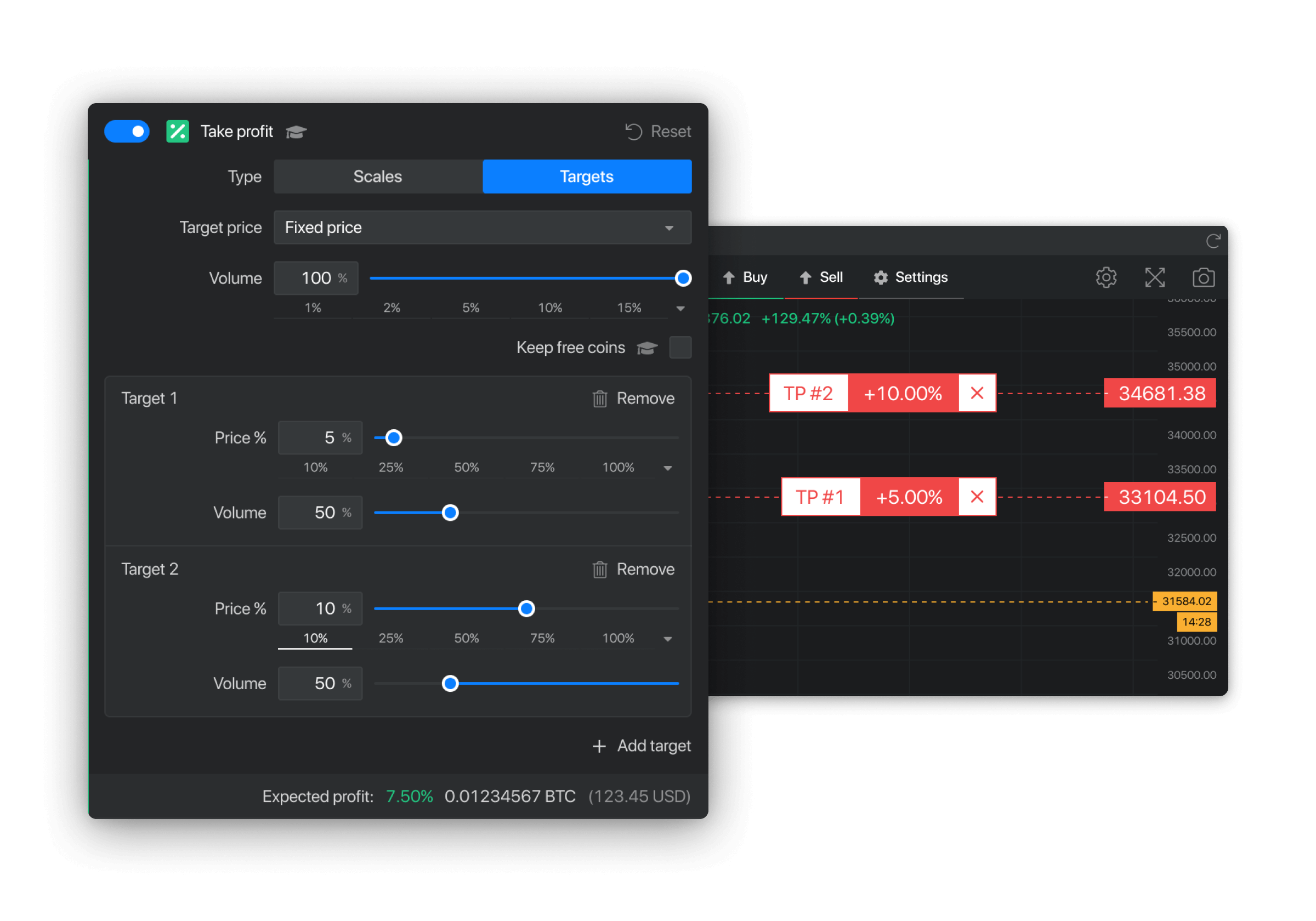 Reduce your losses
Stop loss with cooldown
The best traders are always ready for the market going both ways. Use Stop loss order to reduce losses in case the market goes down too far.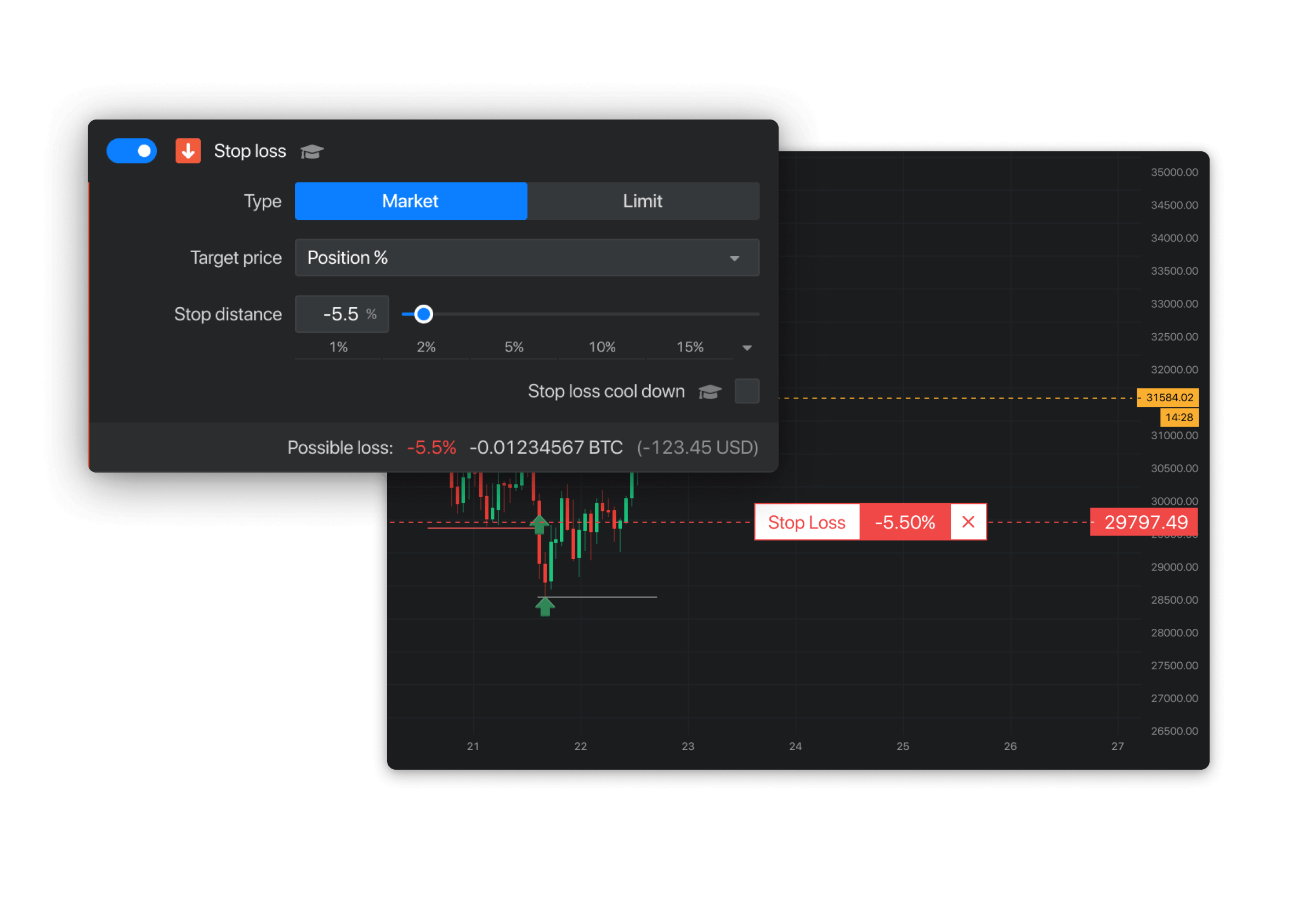 From full time to 10-min trading
Smart trading presets (coming soon)
Create presets for your most used strategies, assign keyboard shortcuts to them and create your next position in 10 seconds.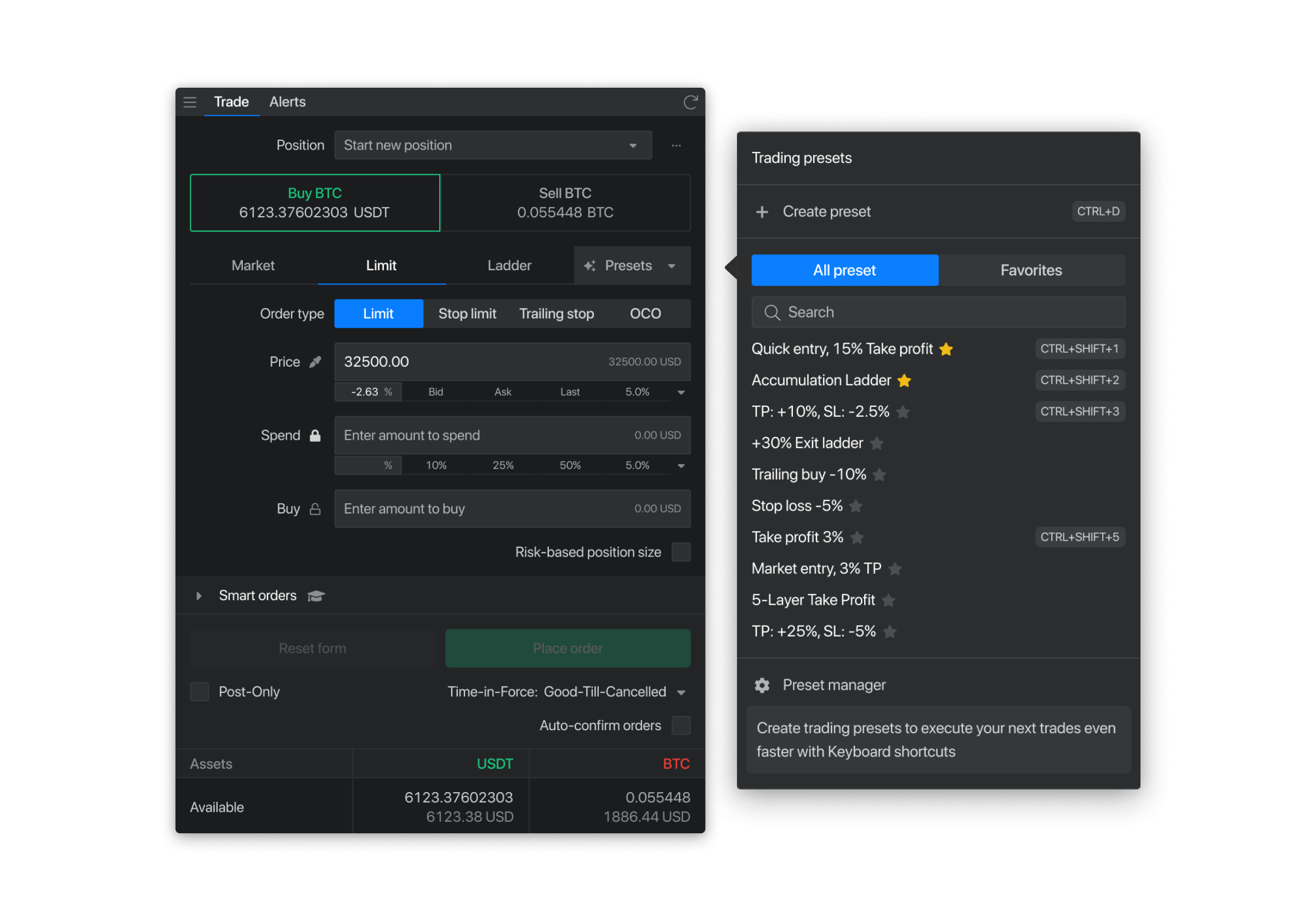 All bases are covered
Take full control of your trading
Use other smart order settings to make sure your position is under control. Cancel the whole position if the entry order was not executed or Close positions automatically if you don't want them to take too long.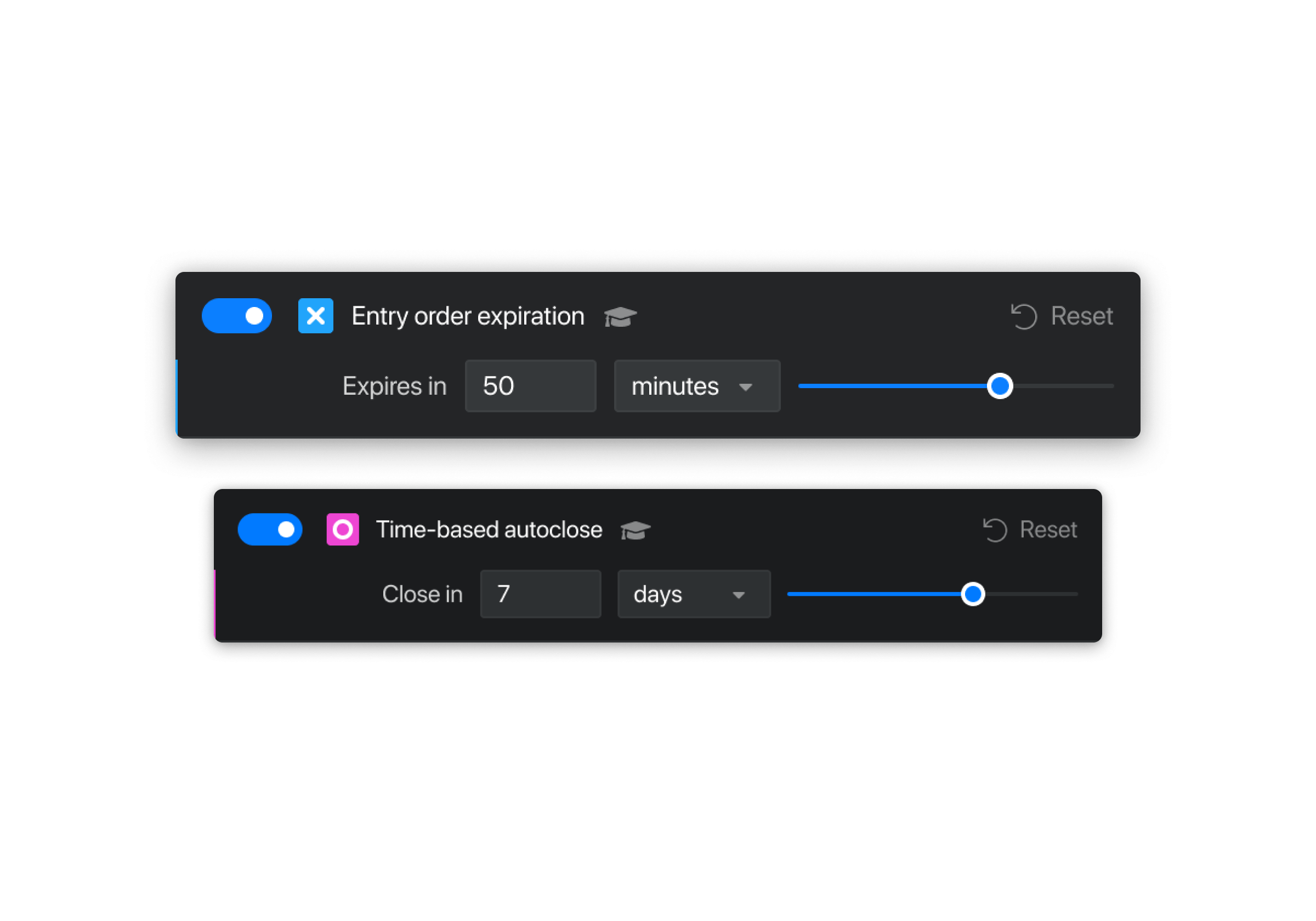 Risk management is the key
Automatic size risk calculator (coming soon)
Control your emotions with an automated size risk calculator. Just enter the % you're prepared to lose, set the Stop Loss percentage and Altrady will calculate the position size.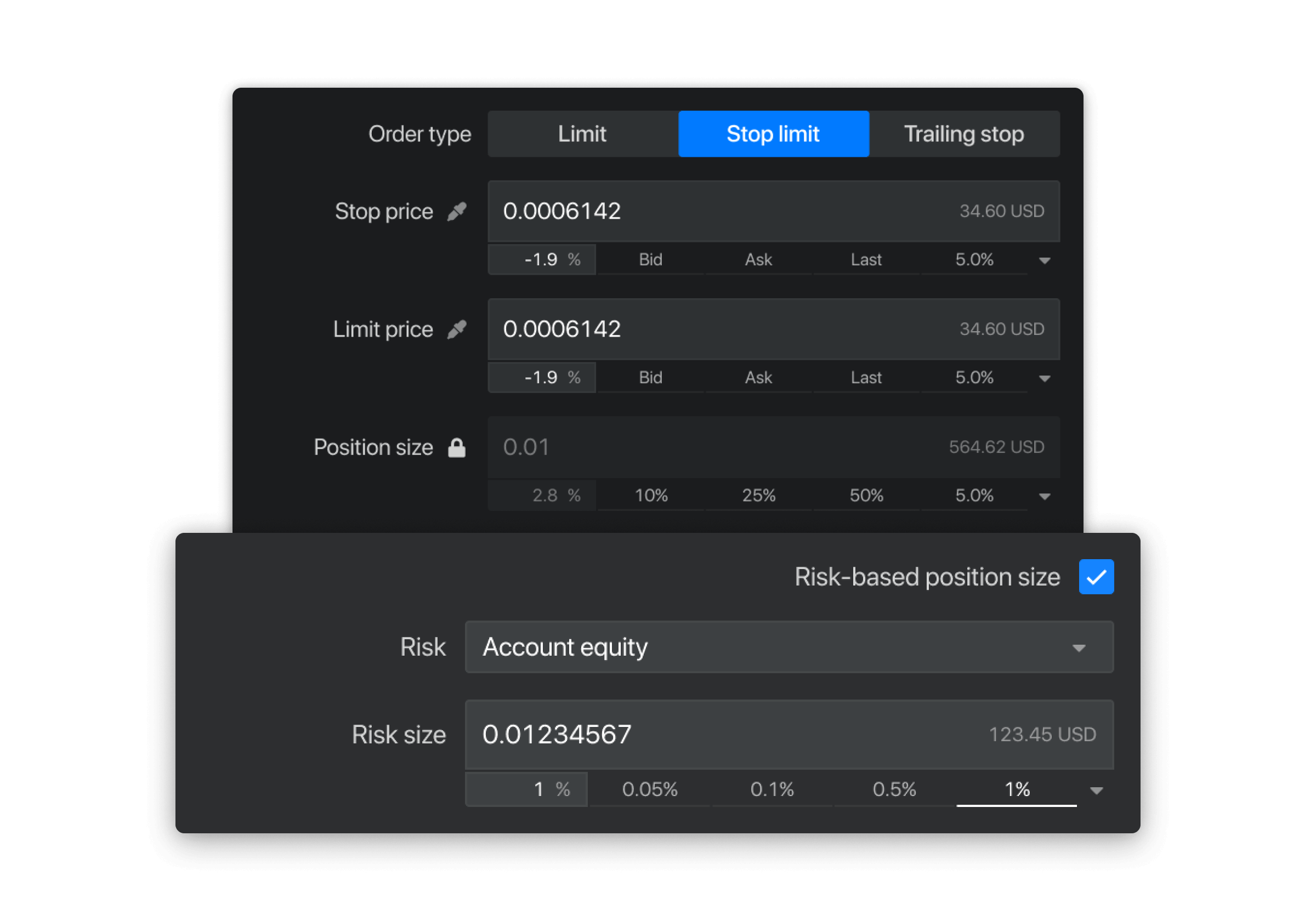 Use trading with other features
Level Up Now
Overwhelmed with the complexity of the cryptocurrency world? Bring your trading experience to another level with the power of cryptocurrency trading software Altrady, your best bitcoin trading platform choice