MULTIPLE EXCHANGES. ONE PLATFORM
Our Top Bitcoin & Altcoin Cryptocurrency Exchange Partners
You can choose from one of the top bitcoin cryptocurrency exchanges. Altrady does not stop here and continues his development by integrating with more bitcoin cryptocurrency exchanges soon.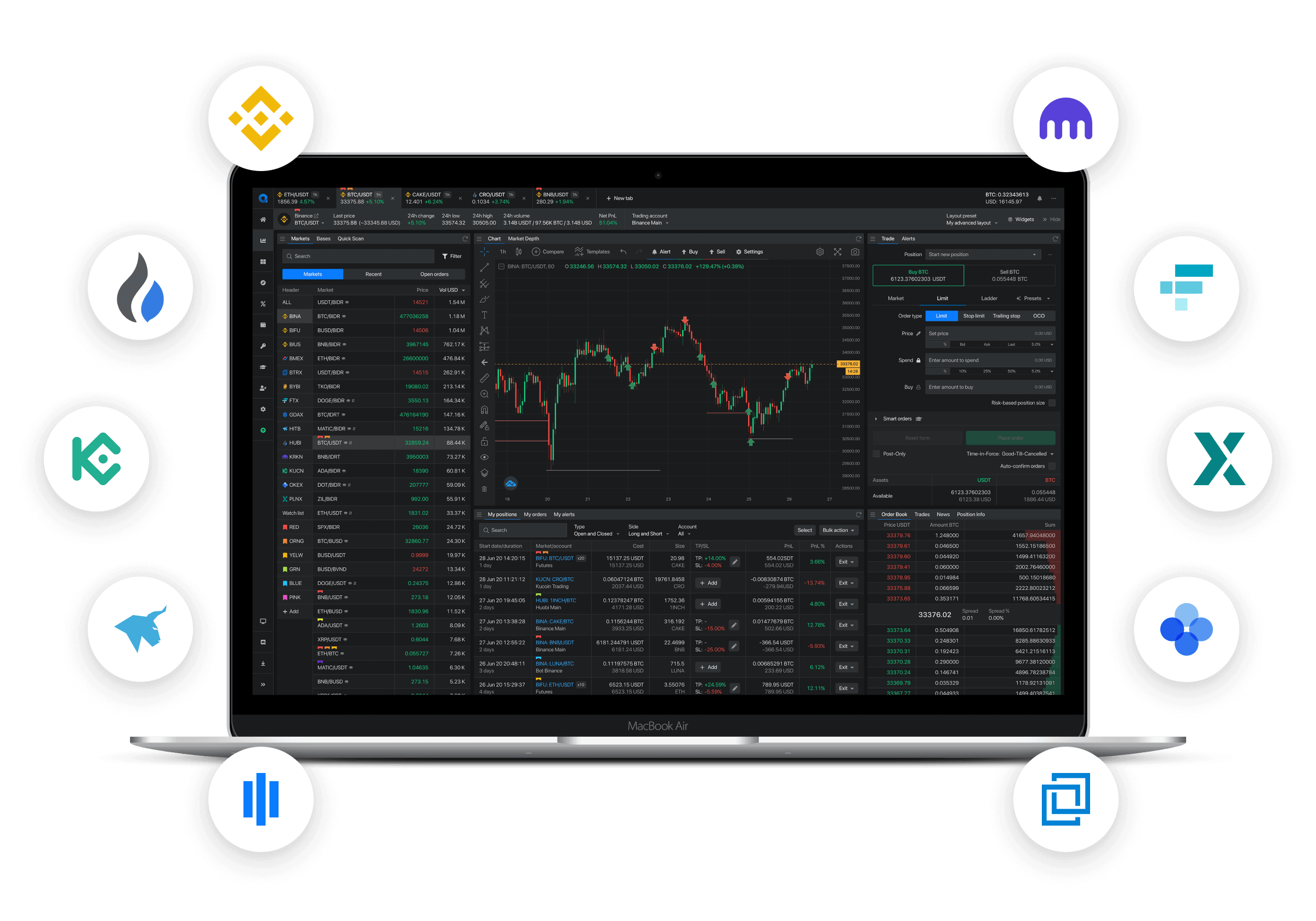 Supported exchanges
Altrady allows you to trade on multiple exchanges from the single interface. Pick what exchanges fit your needs.
Upcoming support on Altrady
Altrady is always growing. We're adding new exchanges to the platform. Here is what's coming next:
ByBit
ByBit is a cryptocurrency derivatives trading platform that focuses on leveraged trading, offering up to 100x leverage on BTC/USD and ETH/USD pairs. Trading quarterly futures contracts is also available. These contracts will expire based on its calendar cycle and converge to the spot price.
FTX
FTX is a cryptocurrency derivatives exchange that was created by traders for traders. They aim to provide a platform that is both strong and intuitive for professional trading firms and first-time users. For all major cryptocurrencies, leveraged tokens, and OTC, FTX offers quarterly and permanent futures.
Level Up Now
Overwhelmed with the complexity of the cryptocurrency world? Bring your trading experience to another level with the power of cryptocurrency trading software Altrady, your best bitcoin trading platform choice
Try for Free
Altrady crypto trading software works where you work