Best Crypto Trading Apps in 2022
If you're looking for the best cryptocurrency trading apps in 2022, you've come to the right place! In this blog post, we'll be discussing some of the most popular options available. We'll also be talking about a few up-and-coming apps that you should keep an eye on. So, whether you're a seasoned trader or just starting out, read on for the best cryptocurrency trading apps of 2022!
Before introducing crypto trading apps, the only process of extracting bitcoin was through forums, mining, and IRC rooms. The idea of apps for crypto traders was a revolutionary concept that introduced the world to the first decentralized blockchain technology and currency. Funny enough, it didn't last for long. After the first launch, people started to think and explore more about cryptocurrencies.
In December 2020 Bitcoin made a steady and promising rise for the first time in history. The cost of buying Bitcoin shot high to $20,000 per BTC. To understand the real growth, check how the crypto market had been troubling before. For example, in 2018; Bitcoin value was about $13,500 after hitting an all-time high of $19,783.06 in December 2017.
J.R. Rim once said, "The same people who thought Bitcoin at $100 was expensive, now think it is fairly valued at $30,000."
The official inauguration of the cryptocurrency exchange was initiated first in March 2010. Bitcoin was the only tradable cryptocurrency available during that first launch. The usual rate back then was around $0.05 for one bitcoin. There were a few faults but based on the community's feedback, the creator was enlightened enough to rectify such errors.
After a vast invasion, there were massive exchanges online followed by hundreds of cryptocurrencies in circulation. Since there is a high possibility of traders getting overwhelmed by many deals, we made this information to help you have an easy process while trading cryptocurrency.
9 Best Cryptocurrency Apps For Crypto Trading In 2022
Best Crypto Trading Apps for Beginners
The widespread crypto industry has propelled the vigorous evolution of affiliate products and services. For someone starting, you need to use simple platforms that are more friendly. This will help you understand and master the crypto trading model before shifting to a more compounded platform. The beginners' apps are optimized to ease and simplify the long-term investor's activities and the short-term trader.
Blockchain.com- Best App for Complete Beginners
Blockchain is among the top popular crypto apps. It allows users to buy, sell and store altcoins and Bitcoin easily. According to information from Blockchain.com, the mobile app serves an estimation of over 61 million users. Since the first launch in 2013, it has processed $620 billion in a transaction for users from more than 180 countries. Blockchain.com's mobile app is available online and has its content translated into 21 languages.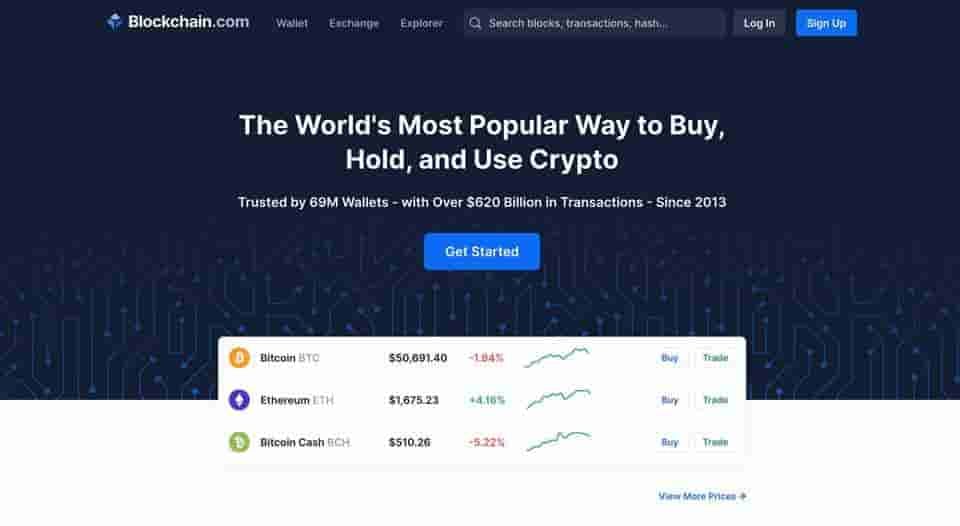 Blockchain supports several cryptocurrencies, so even the user interested in trading exotic altcoins still finds Blockchain useful. The app enables the crypto trader to have crypto-to-crypto conversions and receive or send coins with just a few clicks while using a debit card. The user interface is straightforward and clean, making it a suitable method for pure beginners.
See also: Best Crypto Banks

Telegram- The best Communication Channel in the Crypto industry
Cryptocurrency trading is booming every day and night. Several people are investing their cash in this industry every day. And to stay at the top, to discuss opportunities and exchange ideas, you need a reliable communication channel.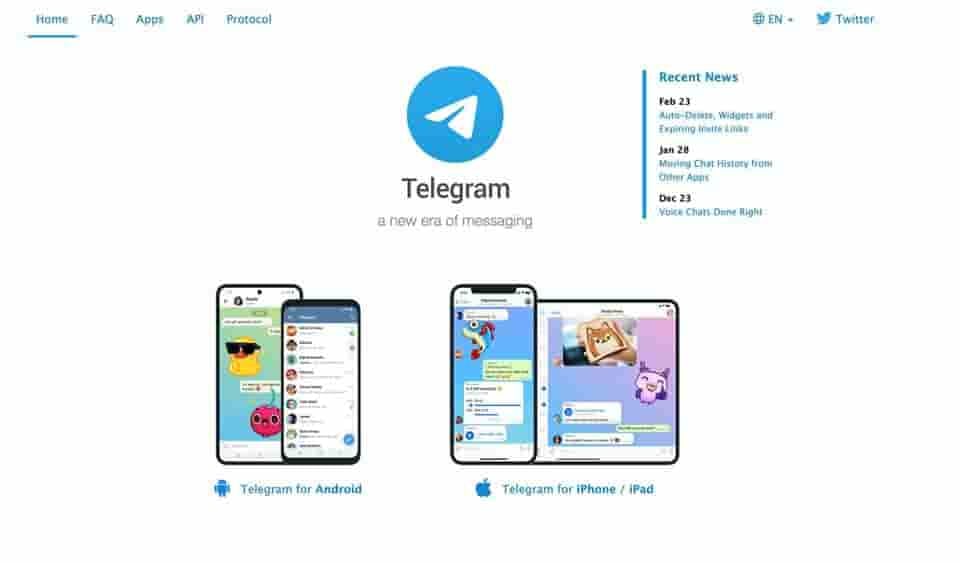 Telegram is a messaging application that enables you to start anonymous chats and group discussions or conversations with users from all over the world. Crypto traders, entrepreneurs, and investors use Telegram to be faster, intuitive, and extra secure. That is why crypto projects massively rely on Telegram as a primary communication medium to connect to investors and users worldwide.

Telegram has become the most popular channel for the last couple of years. Numerous success stories emerged that prominent groups of entrepreneurs or investors gathered together in a private Telegram group and made actions to generate a purchase or sell sentiment and influence particular coins' total price.
Best Crypto Apps List
Are you ready to select a crypto app? Here you can find our top crypto trading platforms.

1. Best for All-in-One crypto trading app: Altrady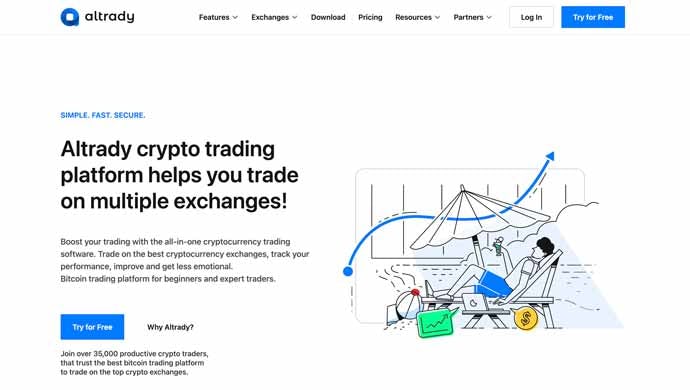 Altrady is a crypto trading platform that allows traders to manage or trade assets over multiple exchanges. It features exciting tools to process trades; ladder usage helps traders analyze their portfolio growth. Altrady soon will become a fully automated crypto trading platform introducing this year bots, marketplace, and many other features.
Again, it has a function that scans the crypto value drops and notifies you automatically. Crypto traders use Altrady to make exchanges automatically. Benoist Claassen, the Altrady founder, stated that his main starting Altrady was to simplify the trading more accessible. He wanted to make crypto trading to be much friendly and accessible to everyone from across the globe.
Advantages of Altrady - best cryptocurrency trading app
It is easy to understand, even for beginners.
It uses fast and powerful technology.
Altrady is more secure and trustable.
It has a real-time alert that keeps traders updated.
Altrady is an all-one crypto trading platform.
24/7 reliable customer service team.
It has a crypto academy where you can find multiple videos to set up the platforms and learn to trade.
It has a good documentation
Offers a 14 day free trial with no obligations
You can trade on 18 different exchanges from one terminal
Advanced smart crypto trading features like OCO, Ladder, Take Profit, and Trailing Stop loss
Base Scanner and the Quick Scanner provide options for entering a trade at a good time
Base Scanner can also send signals to automated crypto bots, in the next months Altrady will include automated trading.
2. Best for Futures and OTC markets: AXX

AXX is a crypto trading and exchange application with futures, spot l, and OTC markets. The appropriate matching engine and support for AXX are from LSEG technology which is the same as front-tier markets, such as the London Stock Exchange.
AAX is not only the first platform running this matching engine, but it is also the first exchange to be a member of the London Stock Exchange Group, which is a global partner. The body provides institutional members from the platform with direct access to the market.
The AXX application penetrates ways for future trading across the known institutional-grade markets, and with the mobile feature, you trade and exchange on the go or anytime.
The features and benefits of AXX crypto trading app:
24/7 real-time support and price information insights or updates on bitcoin or any other cryptocurrencies.
It has auto-liquidation and high 100x leverage that promotes safer trading.
Spot exchange with top-notch technology.
24/7 reliable customer service team. 
See also: Cryptocurrency Grid Strategy
3. Best for forex and CFD crypto trading app: SimpleFX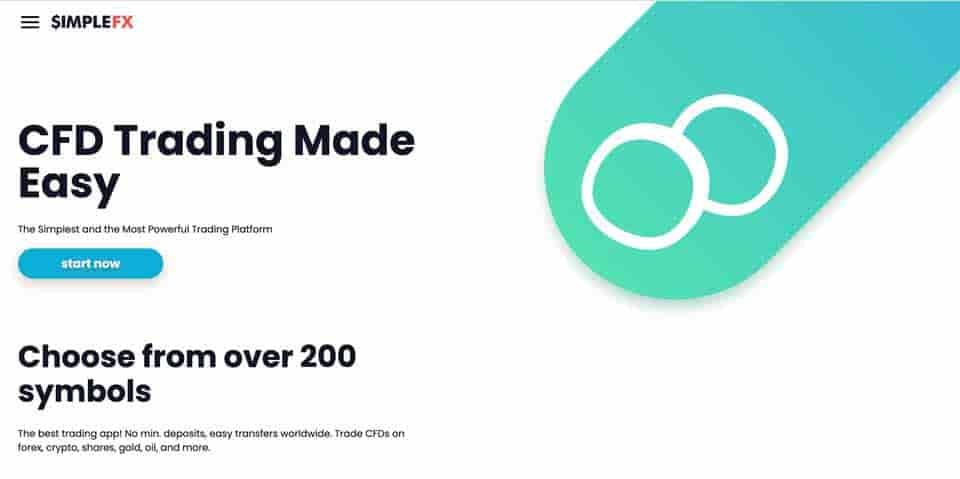 SimpleFX is a trading application that offers fast and advanced technology, excellent spreads, and transparent functions. It is a highly competitive platform for trading or exchanging in the traditional markets using Bitcoin. SimpleFX is one of the most powerful exchange platforms that offers forex and CFD crypto trading tools.
It provides you with the easy but sturdy mobile trading app that helps you enjoy all the same intuitive CFD trading features and tools of your account from wherever you are.
Here the list of benefits attached to the SimpleFX crypto app
SipmleFX combines both traditional currencies, indices, cryptocurrencies, and commodities.
It supports multiple deposit methods, both cryptocurrencies and traditional.
It can stay anonymous with the cryptocurrency as the only accounts.
It has a fixed live chat that helps you connect with fellow traders from more than 130 countries.
Flexibility is a guarantee with the availability of 24/7 online support.
See also: Should you buy Ethereum in 2021?
4. Best app for cryptocurrency trading: Binance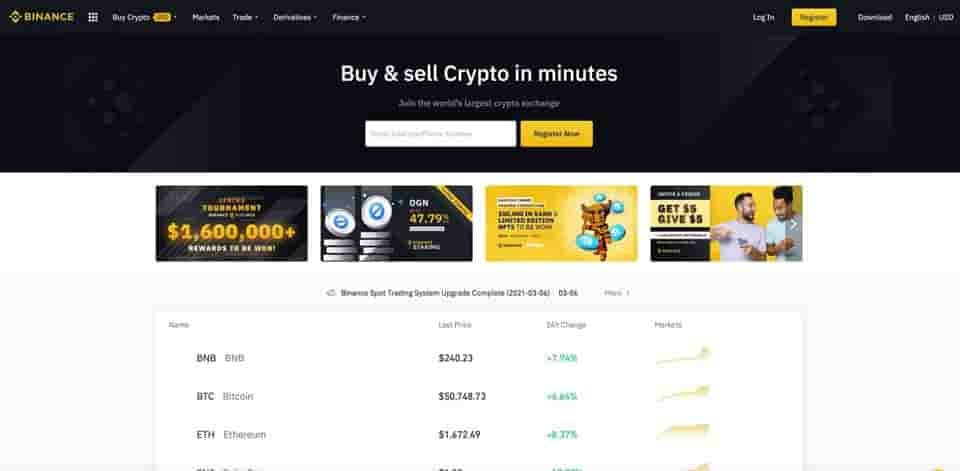 Binance is world known cryptocurrency exchange that originated from China, and their headquarters shifted to more crypto-friendly Islands situated in Malta in the EU. Binance is suitable for both buying and trading, offering more than 100 cryptocurrencies to select from. It is the biggest altcoin exchange globally in terms of the trading volume.
The Binance crypto trading app gives you simple access and helps to invest in cryptocurrencies and to cash them for flat currencies. This makes crypto exchange or trade available for margin, spot, and futures trading.
Benefits of Binance cryptocurrency trading app:
You can purchase Bitcoin and other cryptocurrencies directly from the Binance app.
You trade margin, OTC, spot, and futures with up to a limit of 124x leverage.
Crypto lending and loans, staking can earn you back rewards.
Binance VISA payment card can link with Binance account that aids in accountability.
You can stay in touch and find help from the Binance support team that is available 24/7
5. Best cryptocurrency app for advanced traders PrimeXBT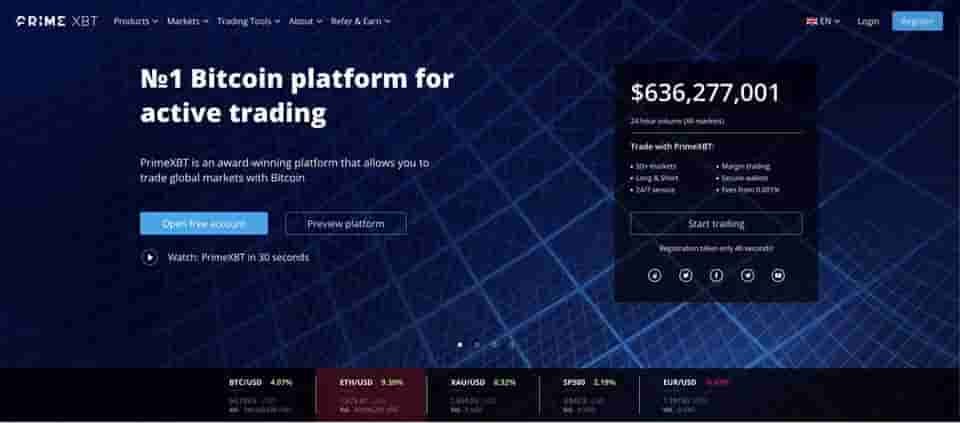 PrimeXBT is suitable for both beginners and advanced users since it is a platform with cutting-edge technology. It is a platform that provides pretty many details you could ask for as a crypto trader, from Bitcoin-based accounts to 30+ options of assets to select from, including the traditional market setup. 
The account creation is entirely anonymous and unique, and with 100x leverage, the possibilities to maximize your earnings are limitless.
PrimeXBT mobile application collects together a stable trading platform everywhere you go. At the same time, maintain liquidity, security, creating safe account handling, and enable access to the world financial market at a go.
Advantages of PrimeXBT Cryptocurrency App:
You can trade forex, crypto, stock indices, and commodities.
PrimeXBT is 100% anonymous with top-notch privacy.
It handles multiple order types, including Taking profit, Limit, and Stop Loss.
Highly leverage, low fees, fast order, and intuitive interface.
See also: How Bitcoin and other cryptocurrencies are taxed
6. Best crypto app for trading on iPhone: Bitfinex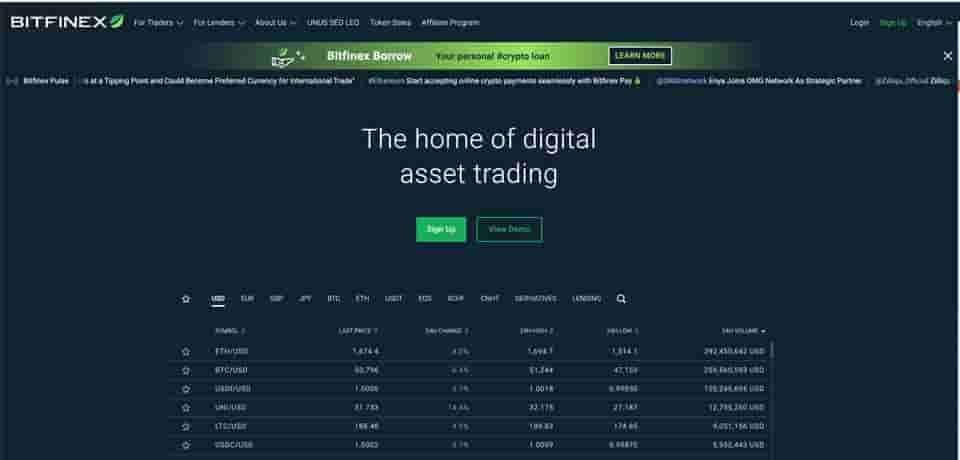 Bitfinex is one of the longest-standing with several questionable accidents linked to it, but it remains to have exceptionally deep liquidity on its books. This makes quite literally the exchange platform for the richest. It is not just a random exchange, as many may think.
Bitfinex offers more advanced services for crypto traders with exceptional and deep liquidity in books. This feature makes it a more exciting platform for traders of all kinds. The Bitfinex mobile app helps you stay linked, trade, and find notifications or updates directly from your device.
Benefits Bitfinex mobile application:
Support cryptocurrency margin or Spot trading.
It is simple and has easy margin funding, charting, deposits, and wallet transfers.
It enhances notifications or updates on custom price alerts and trades.

7. Best crypto app for transparency, privacy, security, and decentralization: BaseFEX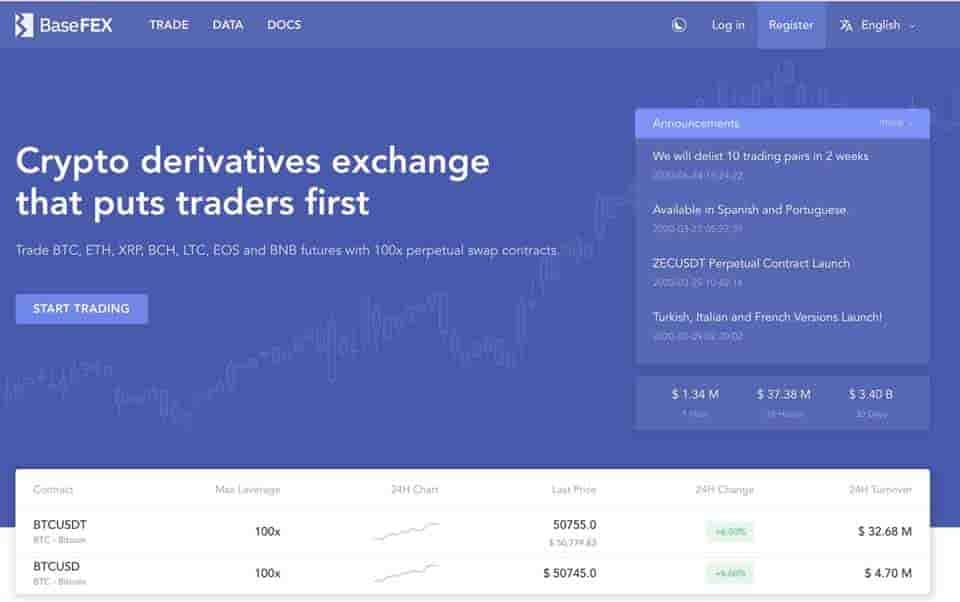 It is a recent crypto derivatives exchange that maintains the stand for the original crypto values. The exchange doesn't request KYC documents; it supports up to 100x leverage and enables both stable coin and BTC settlements to allow users to mitigate risks. Besides that, BaseFEX prevails some sense to be a more promising platform as we advance.
BaseFEX platform envisions much emphasis on the original cryptocurrency value that most traders enjoy. All include transparency, privacy, security, and decentralization.
Features and Benefits of BaseFEX Platform:
USDT settlement helps in mitigating BTC volatility.
100% Cold Storage, and all withdrawals are conducted or checked manually.
24/7 Customer support with finance specialized professionals.
BaseFEX processes BitMEX without overload, Deribit without downtimes.
8. Best reliable crypto trading app: Bitpanda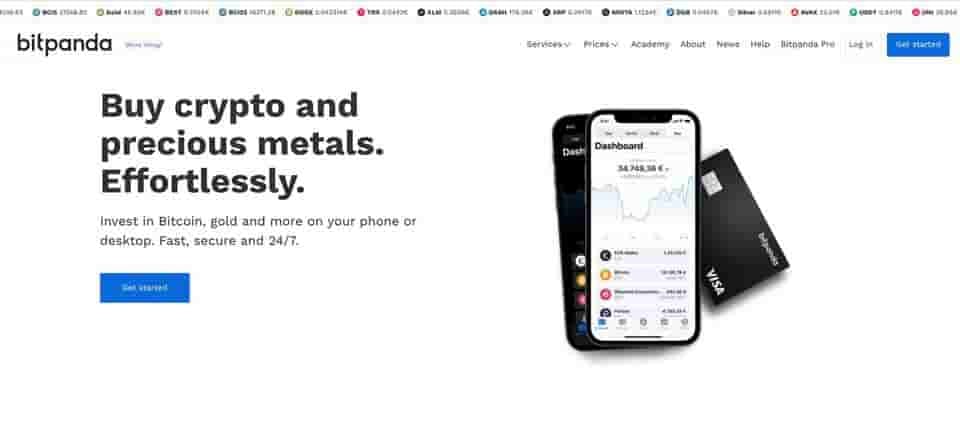 Bitpanda is a European brand that is the most popular cryptocurrency app that people use to buy, sell and cryptocurrencies worldwide. It has been in existence for an extended period. It is the app with the most prolonged presence in the crypto market, and at the same time, it has proved to be the topmost reliable around.
Bitpanda supports a variety and multiple modes of payments, and it gives crypto traders several options. The payment methods include Skrill, Amazon, Neteller, credit card, and many more. It is simple and has features that are easy to understand and master. This makes it be preferable platform fit for beginners. 
The mobile app allows flexibility since you can move with the app anywhere. It also gives complete control and all the necessary tools or function to handle the crypto portfolio.
Significant benefits of the Bitpanda platform:
You can buy, sell, send or swipe Bitcoin, gold, buy Ethereum, and over 20 other available digital assets.
You can set up a saving plan that can help you to invest in digital assets regularly.
A wide range of payment methods that you can select from and pick what suits you.
It enables Cash-out on multiple fiat currencies such as CHF, GBP, USD, or EUR.
See also: Shorting Cryptocurrency
9. Best cloud-based crypto trading app: 3Commas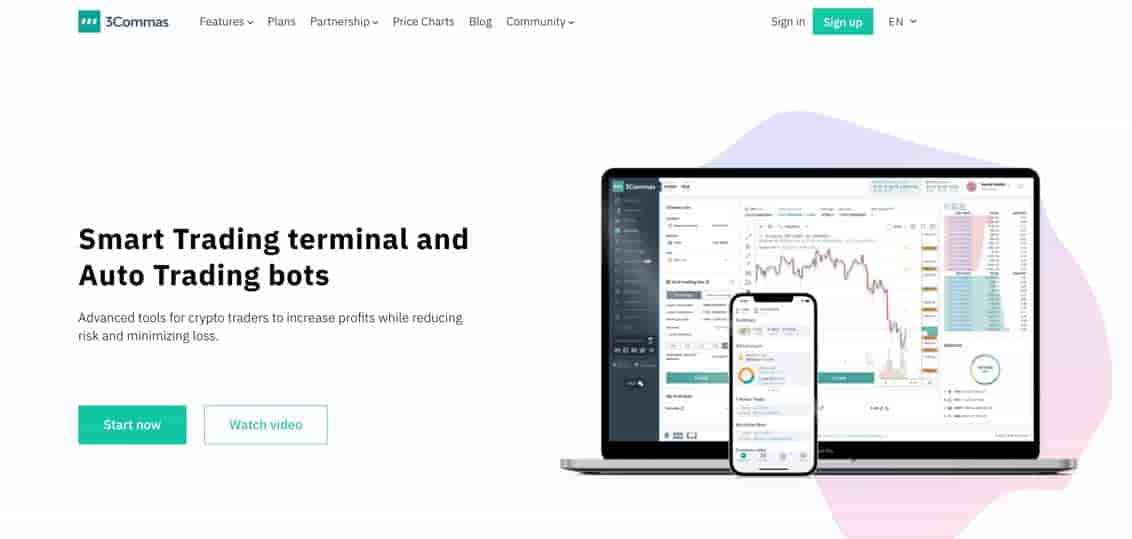 Based on reviews from experts, 3Commas is the most advanced or designed cloud-based crypto trading platform. That doesn't mean it is fit for everyone; this platform fits the hard-working traders that know and understands what they are doing. In any case, if you are looking for an endless number of bots, reliable trading tools, and accumulating short or long roles with various aspects, then this app fits you.
3 Commas entails all tools that crypto traders need for profit maximization, reducing risks and diminishing losses across several exchanges. The platform is equitably expensive to operate but can give priceless value for many years when implemented appropriately.
It is a mobile application that incorporates critical features that are traceable from desktops, including an intelligent trading terminal or the auto dollar-cost averaging for the best crypto trading bots.
Critical advantages of 3Commas crypto app:
Smart crypto trading automatically stops losses, Limit, market, and trailing orders, and take profit.
Trade through API found on Bybit, Bitmex, Binance, and +23 other trusted exchanges.
Set up Cost Averaging or optimizing short and short bots with varieties of signals
Track or trace whole portfolio and display all orders from the same screen
Only fit professionals and do not work well for inexperienced traders.
Conclusion:
This article will help you move from a beginner to a crypto trading expert. We shared Apps for beginners that can help you master cryptocurrency trading and model. To become a master and be at the forefront of the crypto market, you need to have absolute excellence in any aspect.
‍