Best Crypto Portfolio Management Tracker Tools: The Complete List
Cryptocurrency and blockchain technology has become an essential part of the economy. So much so, that the likes of TechCrunch and Forbes are doing detailed stories on what is going on in the space. With the rise of blockchain technology, people want to track their cryptocurrencies and their performance. This post will look at the best cryptocurrency portfolio management trackers currently available in the market.
Best Crypto Portfolio Trackers
Best Overall: Altrady
Best for multiple exchanges: Delta
What is a Cryptocurrency Tracker Portfolio?
In investment and finance, a portfolio is defined as a grouping of financial assets which includes stocks, bonds, fiat currencies, cash equivalents, and commodities, among others.
A crypto portfolio can be defined similarly, but with a notable difference in the kind of investments held. Instead of traditional assets, your cryptocurrency portfolio consists of the diverse digital currencies that you hold, invest in, and trade on your chosen cryptocurrency trading platforms.
Essentially, your cryptocurrency portfolio is like a basket of cryptocurrencies that you have also known as a crypto wallet tracker.
Why do you need Crypto Portfolio Management Software?
The end goal of cryptocurrency investors and bitcoin traders is to build their portfolios by growing the value of their investments.
To build a portfolio, a crypto trader must consider the following: asset allocation, risk tolerance, trading style, and individual's time horizon.
One's cryptocurrency portfolio can never be exactly the same as another. The choice of digital assets may depend on many factors such as the technology behind the token, the platform behind the development of the coin, and more. Even your own tolerance for crypto price volatility can affect the way that you build your portfolio.
To effectively keep track of your cryptocurrency holdings and the performance of your trades, you will need tools or software for crypto portfolio management.
Since cryptocurrency prices are usually volatile or changing frequently, it could be impossible to manually update your portfolio with the real-time value of your digital assets.
Also, those who frequently trade and those who use crypto trading bots or advanced crypto trading software with scaled orders can fail to keep track of their current crypto holdings without the help of reliable crypto portfolio management tools.
Benefits of crypto portfolio trackers
A cryptocurrency portfolio tracker is an application that gives you a clear overview of your cryptocurrency investments. A portfolio tracker allows you to track the value of your cryptocurrency investments, provides information about your overall portfolio, and makes it easy to keep track of your profits & losses. Since the crypto market is very volatile, it can be difficult to keep track of your cryptocurrency investments, unless you use a cryptocurrency portfolio tracker. Most people don't realize that a crypto portfolio tracker can be an invaluable tool when investing in cryptocurrencies. Even if you're not a "day trader", a crypto portfolio tracker still provides you with a lot of value.
How are Crypto Portfolio Trackers evolving?
Crypto trading technology is a fast-evolving industry with new developments constantly being introduced to the community. Even cryptocurrency portfolio management tools and software companies frequently give us new features that help resolve traders' problems.
What are the most common uses of crypto portfolio bitcoin tracker?
Convenient tracking of cryptocurrency investments or trading digital currencies using only a single application
Monitoring of asset allocation and trade orders
Comparison of coin performance
Real-time portfolio updates that include crypto price movements and balances
How to Calculate Your Crypto Portfolio Trading Profits?
When you're trading cryptocurrency, it can be hard to figure out exactly how much profit you're making (or losing). There are exchanges that don't offer profit/loss statements, and exchanges that don't offer advanced trading tools. Even with the advanced tools, it can be hard to track your overall profit, and easy to overlook the fees you're paying.
The Best Crypto Portfolio Management Tools Available - Complete List 2021
Altrady Makes Crypto Trading Easy - Comprehensive Bitcoin Portfolio Manager Tracker to Keep Track of All Your Holdings
Altrady is a cryptocurrency trading platform that can be integrated to multiple crypto exchanges including Binance, Binance US, Bittrex, BitMEX, Coinbase Pro, HitBTC, Huobi, OKEx, Kraken, KuCoin, and Poloniex. Altrady will add cryptocurrency grid trading strategy using grid bots in Q2 of 2021.
As an all-in-one crypto trading software, Altrady features a comprehensive bitcoin portfolio tracker that has a beautiful portfolio dashboard that can let you examine all your digital assets across different exchanges. It automatically reflects the movement of your trades by showing accurate values for your crypto assets in different exchange wallets and in custom time frames.
Altrady's crypto portfolio manager gives you a detailed presentation of all your cryptocurrency holdings with information that is organized according to asset distribution per exchange and currency.
One of the nicest things about Altrady's bitcoin portfolio manager is its organized presentation of data. You can choose to view information through a line chart for USD/BTC portfolio value, pie chart for currency distribution and exchange distribution, and stacked chart to compare a specific coin volume against the total assets.
Website: https://www.altrady.com/
Image: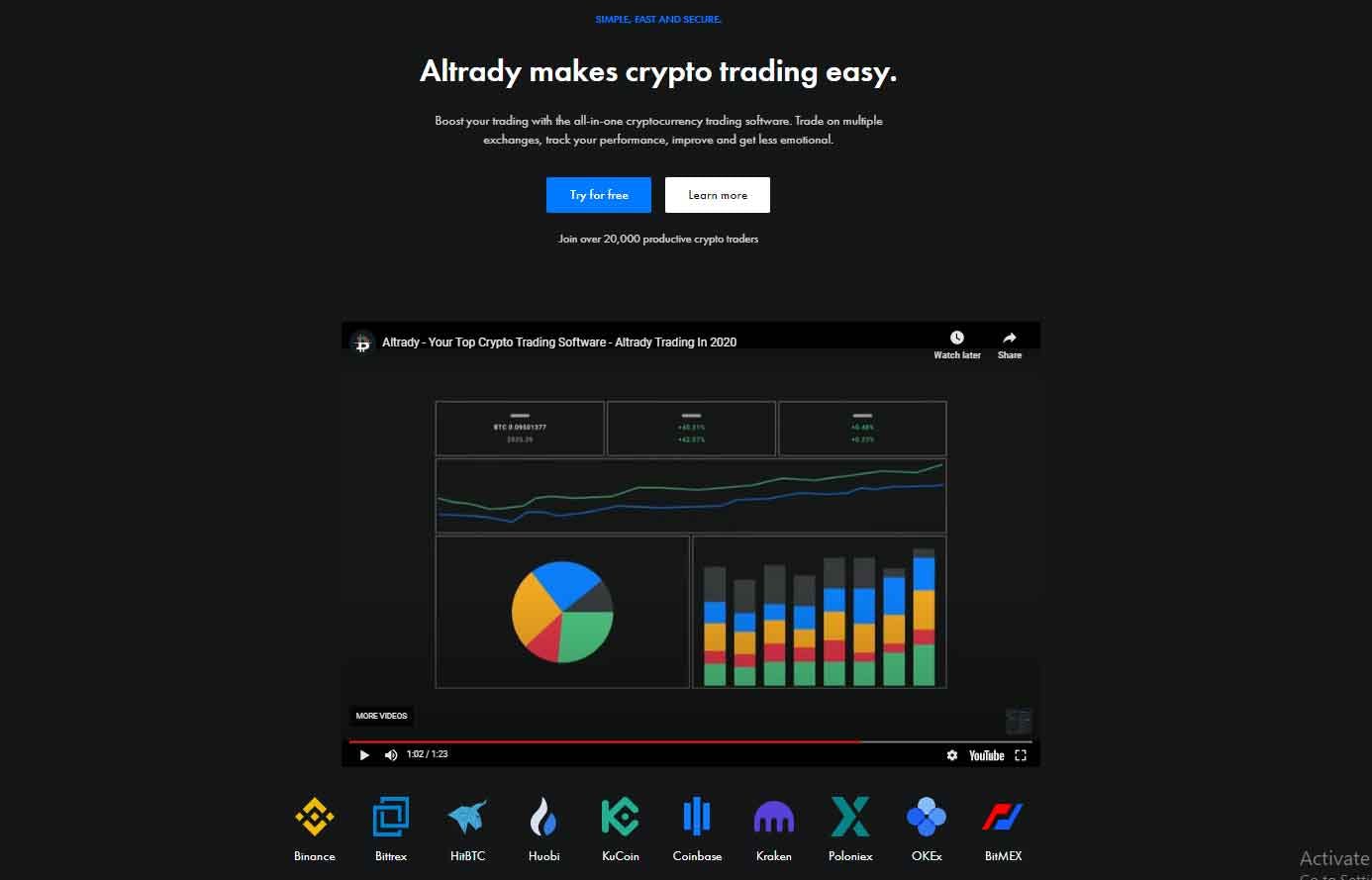 CoinStats
Track Your Crypto Portfolio
With CoinStats, you can keep track of your cryptocurrency portfolio in a single place. It supports more than 8,000 digital currencies and 300 crypto exchanges.
To enjoy the full benefits of CoinStats, you can sync your exchange account or crypto wallet. This will let you automatically monitor your cryptocurrencies' movement and receive personalized crypto news alerts so that you can always be updated on the latest trends.
CoinStats is available on iOS, Android, Web, MacOS, Telegram Bot, and Apple Watch.
Image: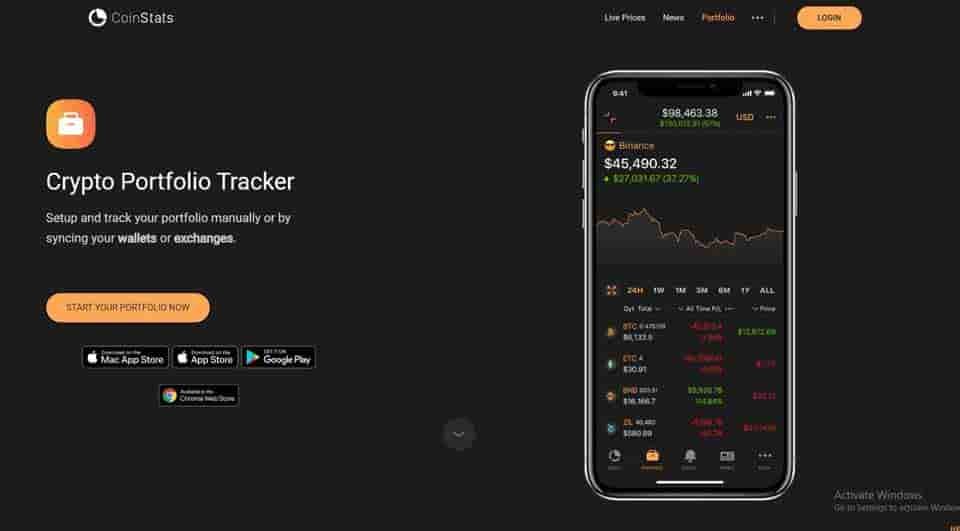 Shrimpy
Simplify the Way You Manage Your Portfolio by Automating Your Trading Strategy
Shrimpy is a social trading platform for cryptocurrencies with user-friendly crypto portfolio management tools. There are a total of 120,000 trades being done on the platform per day and since its establishment already had a total volume of over 500 million trades. Among the crypto exchanges supported are KuCoin, Binance, Gemini, Bitstamp, Bitfinex, and more.
Shrimpy has an advanced feature called Universal Exchange Interface which provides a seamless way of viewing one's portfolio without any interruption at all. It also allows backtesting of crypto portfolios with up to five years of historical data collected from your crypto exchanges. Other functionalities include building custom portfolios and rebalancing.
Image: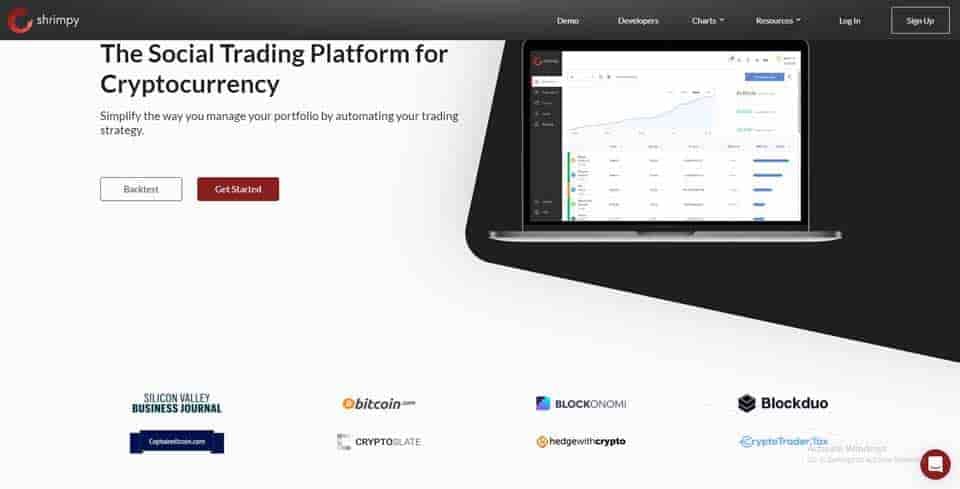 See also: Cryptocurrency Grid Strategy
Delta
The Best Crypto Tracker App for Your Bitcoin and Other Crypto. Everywhere.
Delta is one of the best cryptocurrency portfolio tracking application that supports more than 300 exchanges including Coinbase, Kraken, Bit-Z, HitBTC, Binance, Bitstamps, Gemini, Bithumb, and more. With the Delta app, you can efficiently keep track of your Bitcoin, Ethereum, and Litecoin holdings plus more than 7,000 altcoins.
The Delta crypto portfolio manager can help you have a clear overview of your total portfolio balance and total profit or total loss in the last 24 hours or from the beginning of your trading journey. You can see crypto investment trends through Delta's personalized portfolio graph that reflects how your assets have grown or decreased throughout the investment period.
Delta also features market overview, market watchlist, and custom notifications. Its detailed trading analysis includes a segregated overview for asset split, asset source, asset location, and investment status.
Image: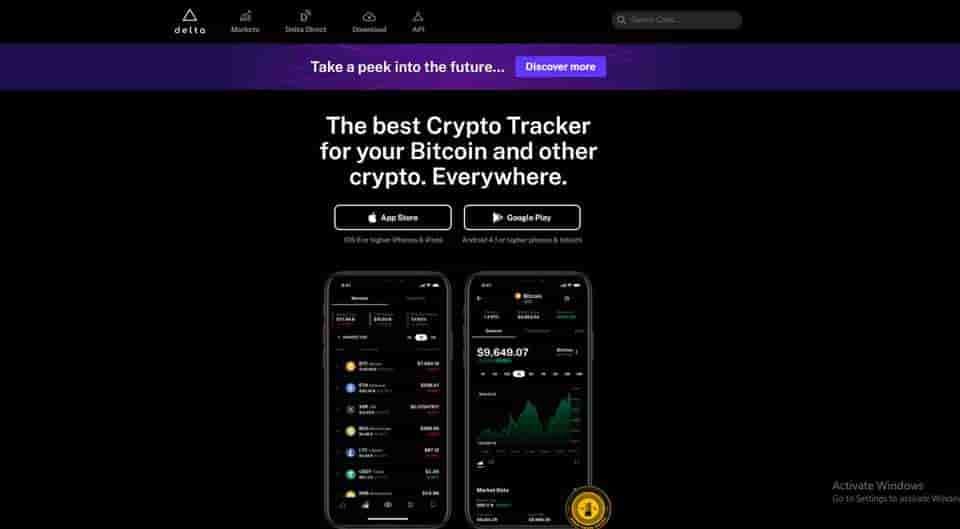 See also: Best Bitcoin Interest Accounts
Blockfolio
The World's Most Popular Bitcoin & Cryptocurrency Portfolio Tracker. 100% Free.
Blockfolio is among the most popular cryptocurrency portfolio management tools that are used by millions of crypto traders worldwide. It claims to have more than 6 million users with support for more than 500 cryptocurrency exchanges and over 10,000 digital currencies.
One of the best things about Blockfolio is that users don't have to spend a single cent just to enjoy their features. The team behind Blockfolio is committed to the free distribution and public accessibility of crypto market data. Anyone can download the Blockfolio app on iOS or Android.
With Blockfolio, you can be constantly updated on the global average crypto pricing while having an overview of your market watchlists and portfolios, this makes it one of the best crypto apps.
Image: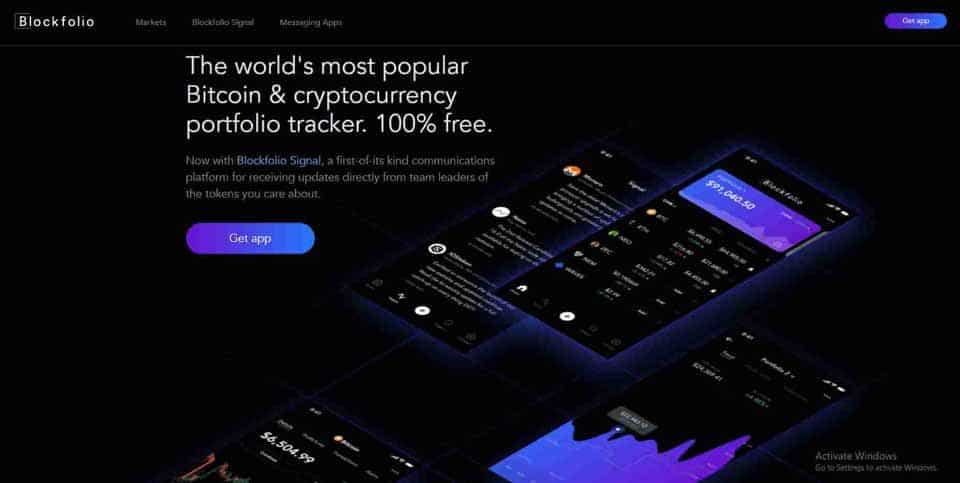 See also: Buy Ehereum
CryptoCompare
CryptoCompare is the Perfect Place to Learn About Cryptocurrencies
CryptoCompare was established in 2014 by Charles Hayter and Vlad Cealicu as a global crypto market data provider that aims to help institutional and retail investors reliable market information on thousands of digital currencies. It takes pride in its robust technology that is able to provide real-time data on more than 5,300 digital coins and over 240,0000 crypto pairs for this crypto wallet tracker.
It offers a comprehensive overview of crypto markets that include trade data, order book data, historical data, and social data, among others. With the accessible data provided by CryptoCompare, crypto traders can effectively execute their bitcoin investment portfolios.
First-time visitors to their website may be overwhelmed by the abundance of crypto-charts, but further examination can prove that these charts can be of significant value for the effective management of portfolios and planning of trading strategies.
Image: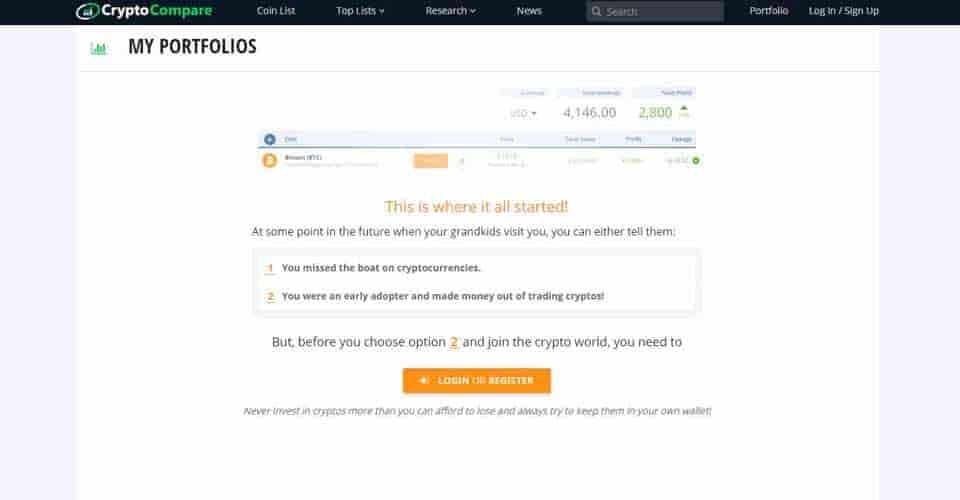 See also: Bitcoin Taxes Cryptocurrency
Altpocket
A Social Cryptocurrency Tracker
Altpocket has a mission to unite cryptocurrency traders under one platform by simplifying trading for everyone and by designing a platform that can be used by both advanced and beginner crypto traders. This application allows users to keep track of their digital assets and enables them to discuss crypto markets and strategies in their community.
WIth Altpocket, traders can automatically sync their crypto exchange account to have a consolidated view of their digital assets from across multiple wallets. Apart from tracking your crypto investments, you can also share your portfolio with friends, family, and the entire community to get their help and opinion on certain matters about trading. Altpocket can also send you notifications about your favorite trader's move so that you can decide whether or not to follow their trading action.
This app can be downloaded to both Android and iOS so that you can manage your assets wherever you are.
Image: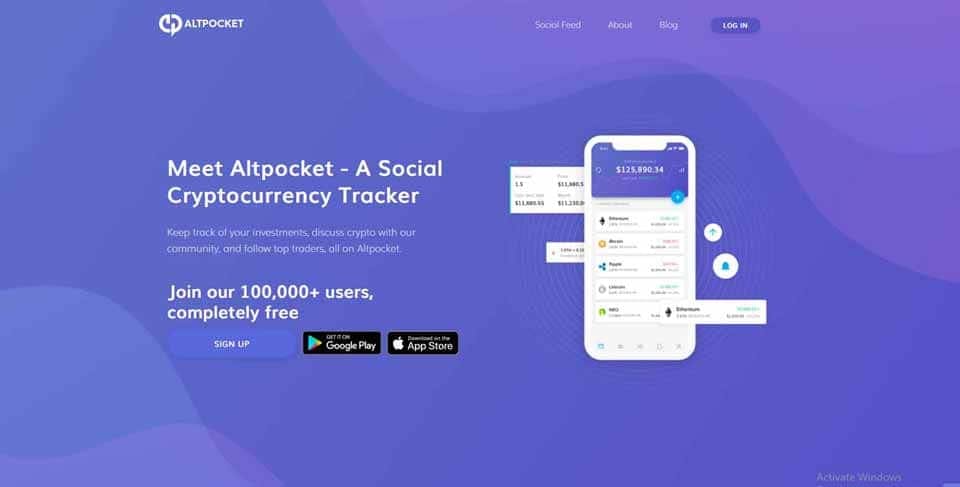 Bitsnapp
Your Cryptocurrencies in a Snap
Bitsnapp helps you view all your digital assets in a snap or in as easy as one, two, three. This cryptocurrency portfolio tool is used by more than 10,000 traders and investors. It supports at least 1,500 digital currencies and has more than 25 API integrations.
Bitsnap lets you connect multiple crypto exchanges and different blockchain wallets so you can conveniently track all your assets using a single application. It has a well-designed user interface so that you can easily understand what is happening to your digital assets in relation to the current movement of crypto markets.
Other features of Bitsnapp include crypto news integration into the app, detailed coin market view, portfolio visualization through the best cryptocurrency charting software, automatic balance syncing through wallet address tracking, and data security.
Image: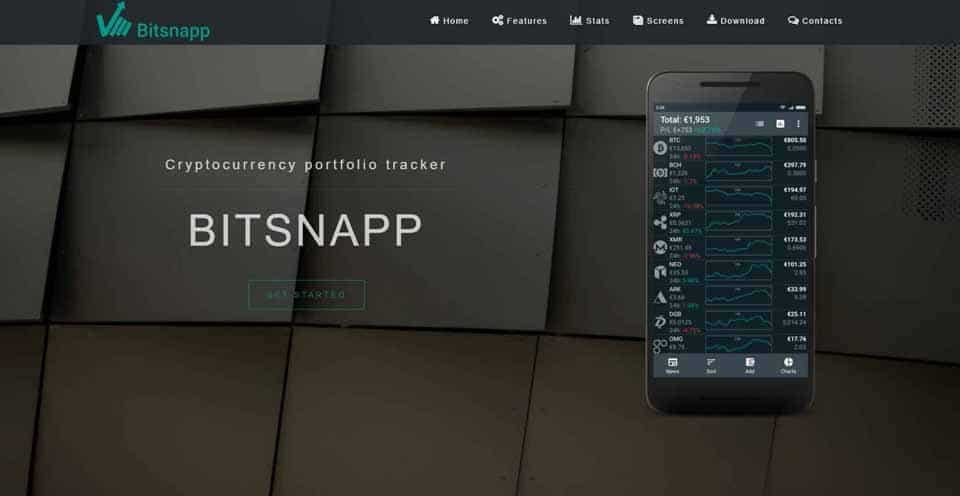 See also: Shorting Cryptocurrency
Unspent
Smart Crypto Portfolio Tools & Insights
Unspent is a time-saving application that is equipped with useful tools for crypto portfolio tracking and asset management. It envisions to help crypto traders focus on what matters most so they can make informed trading decisions.
Using the Unspent crypto portfolio tracker software is very easy: users will just have to create an account and connect their exchange accounts or wallets. When the connection has been successful, Unspent will automatically update the dashboard to reflect accurate information about one's portfolio.
Unspent helps traders and investors manage their risks by offering a detailed view of portfolio distribution across market caps, performance histograms, and assets correlation. It presents information such as portfolio value, balance for each digital currency, and the proportion of each currency holding to your overall portfolio.
Other features of Unspent include crypto price alerts through email messages, a trading overview including realized and unrealized profits, and an open finance activity dashboard.
Among the exchange supported are Coinbase Pro, Huobi, Binance, Bitstamp, CoinSpot, Bittrex, Kraken, Poloniex, HitBTC, and IDEX. Its supported wallets are for Bitcoin, Ethereum, Litecoin, XRP, Dash, Dogecoin, and more.
Image: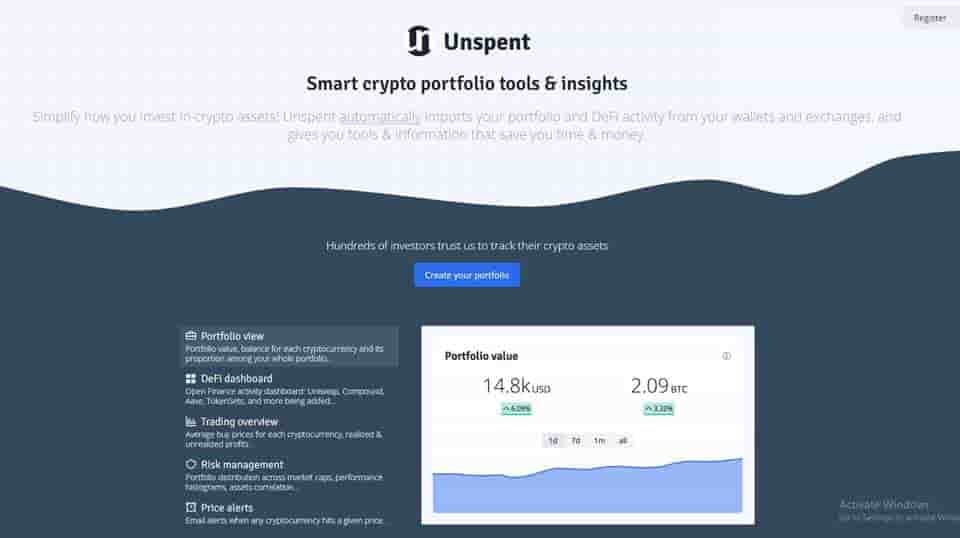 KryptoGraphe
Real-Time Insights & Informed Decisions for Your Cryptocurrency Investments
KryptoGraphe is a free cryptocurrency portfolio management application that is available both on the App Store and Google Play. It lets you track your crypto investments without hassle. Although its basic plan is free, you could still opt to pay a premium to get advanced portfolio management solutions.
Among the features of the KryptoGraphe crypto portfolio tracker software are FIFO-based accounting and portfolio performance insights, wallet synchronization, Top 100 coin watchlist, coin market search, performance growth per exchange or currency, and percentile score based on your relative position in the market.
KryptoGraphe also brings you regular news updates to help you become informed about the latest news happening in the crypto industry that may affect the rise and fall of coin prices.
Image:
CryptoPro
"All-in-One Cryptocurrency Tracking App" 
CryptoPro offers a solution to those who need a cryptocurrency portfolio management tool that they can use wherever and whenever. The app was first launched in 2015 for Apple Watch, but can now also be used in smartphones and tablets by downloading from the App Store or Google Play. 
This crypto portfolio management app promises to protect your personal privacy by keeping all your personal information on the device that you are using. Portfolio data can be synced across multiple devices or through iCloud. It supports more than 5,000 digital currencies and can be connected to cryptocurrency exchanges using API import.
CryptoPro features real-time crypto price monitoring, interactive crypto charting, and custom watchlist. It also offers customizable crypto price alerts and news updates.
Tracking your crypto portfolios using CryptoPro can be hassle-free because exchange account and wallet information are automatically synced to the app. This allows you to view your gains, losses, equity history chart, and asset distribution without complexity. 

Image: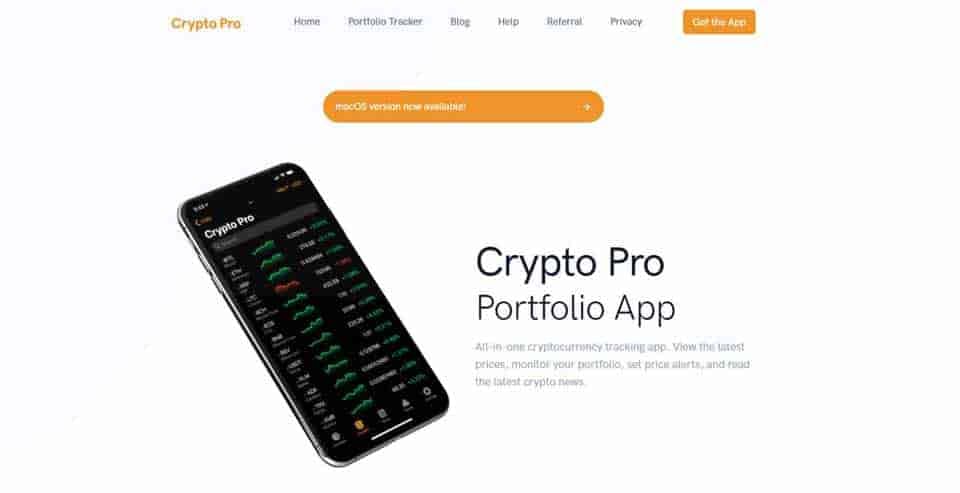 Kubera 
"Track Your Wealth"
Kubera is a wealth tracker that is not limited to crypto-assets. What's beautiful with Kubera is its versatility for tracking different kinds of assets including bank accounts, cash, stocks, digital currencies, collectibles, and even debts. 
It has built-in support for major cryptocurrencies and other altcoins. You can also connect your crypto bank account and brokerage accounts to monitor the entirety of your assets and be able to effectively decide how to manage your wealth. 
Another thing that is cool with the Kubera portfolio manager is its feature that allows users to set their beneficiary in cases of unforeseen events. With Kubera, you can set your family as a chosen beneficiary of your portfolios if ever your account becomes inactive for a certain period of time. This can ascertain that your assets will not go to waste when you pass away. 
Kubera has a free plan which gives you access to basic features but you can opt to pay a monthly subscription fee to enjoy more advanced portfolio management tools.
Image: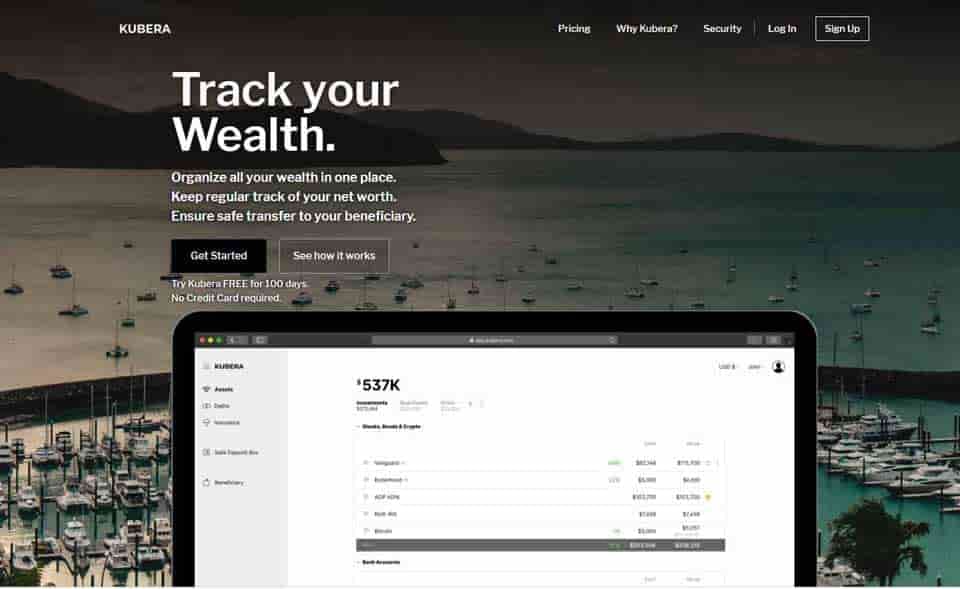 CoinManager 
CoinManager is a crypto portfolio management tool that is easy to understand and simple to use even for beginner traders. Its portfolio tracking application has a minimalist design which shows the most necessary information for monitoring of digital assets. 
It has a lot of wonderful features such as coin price alerts, trade volume alerts, and market depth overview. CoinManager also lets you compare crypto prices from two different exchanges so that you can make better trading decisions. Charts on this platform are powered by TradingView. 
You can connect your Coinone, Binance, Bithumb, and Bittrex crypto exchange accounts to CoinManager via API integration. The app can be downloaded on iOS and Android. 
Image:
‍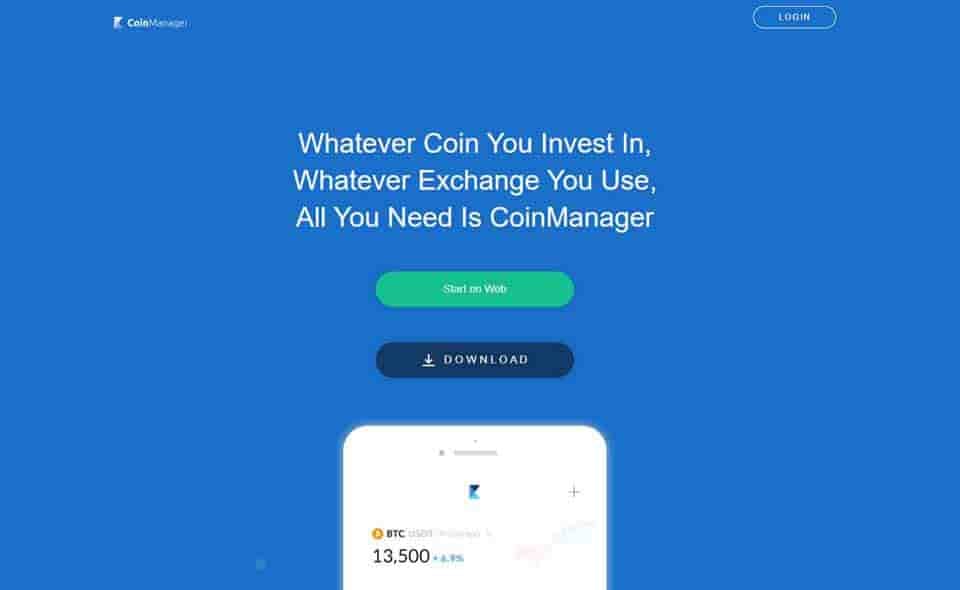 See also: Shorting Cryptocurrency
Gem 
"The Easiest Way for Users to Connect Crypto to Your App" 
Gem is an automatic crypto portfolio management tool that can let you monitor your digital assets on 20 different crypto exchanges using only a single application. Among the exchanges supported for connection are BitMEX, Bitstamp, Bittrex, CEX.io, Coinbene, Gemini, Coinbase Pro, Gate.io, HitBTC, Gemini, Polonies, and Yobit. 
With Gem, you can instantly see your net worth and have an understanding of your asset growth without having to use manual computations or spreadsheets. You can also opt to manually add crypto transactions to be included in your portfolios to have a better overview of your entire investments in the crypto sphere. 
Gem does not only feature crypto portfolio management tools but also other technology solutions for fintech developers. They have various products such as embeddable widgets for fiat to crypto payment options, API connection for crypto trading apps, and more. 
Image: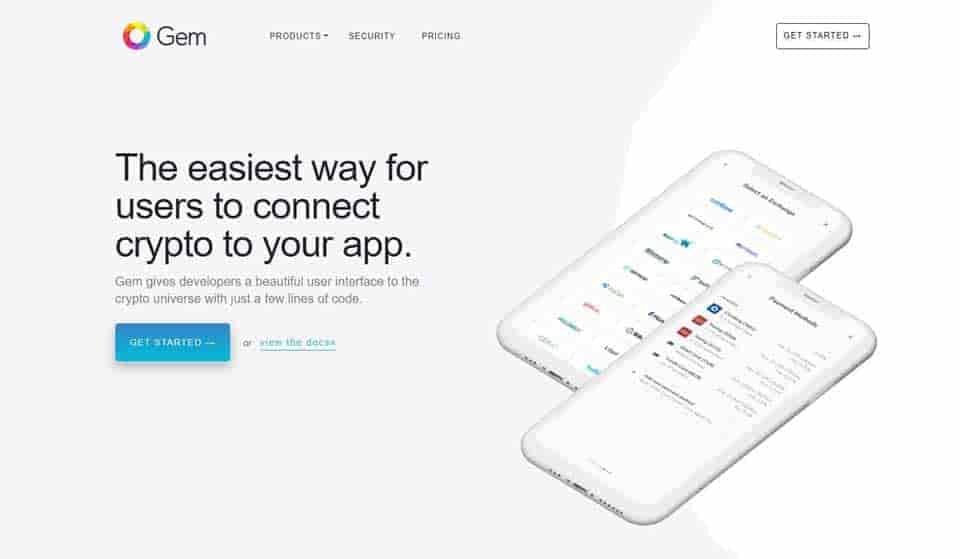 CoinTracking 
"The Leader for Cryptocurrency Tracking and Tax Reporting" 
CoinTracking is not your ordinary cryptocurrency portfolio management software. It was even included in our list of reputable crypto tax software that was published weeks ahead of this article. What makes CoinTracking appear yet again on this list is because of its comprehensive portfolio management tools that can help users of all levels have an accurate evaluation of their asset growth and cryptocurrency trading performance. 
CoinTracking claims to have over 620,000 active users with more than 750 corporate clients. The total value of all portfolios tracked in the platform is around 4.3 billion USD. 
This cryptocurrency portfolio tracking application features automatic trade import from over 70 crypto exchanges using API, profit/loss reports, 
Image: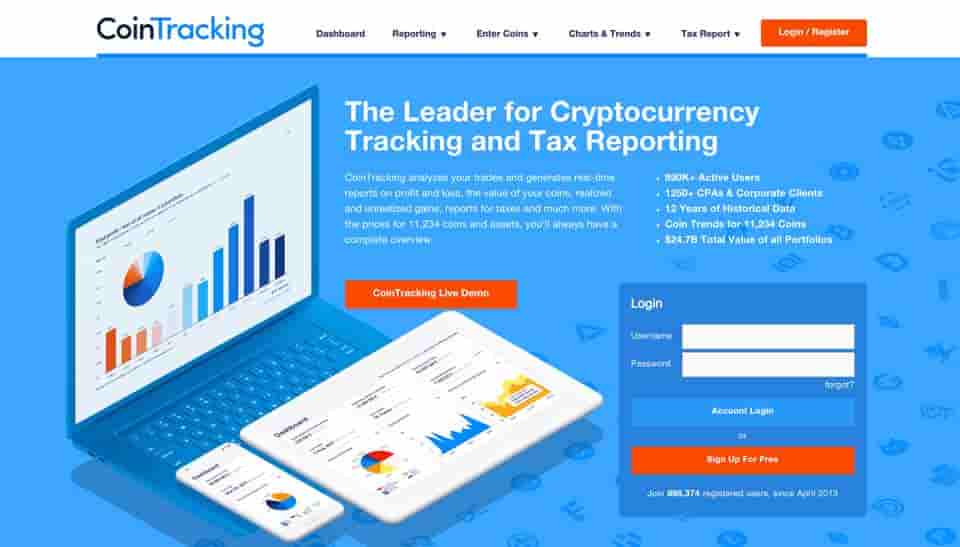 CoinTracker.io 
"Your Personal Crypto Portfolio Assistant" 
CoinTracker is not just a reliable crypto tax software, but it is also full of cryptocurrency portfolio solutions that can help traders in their journey towards building their digital wealth. This platform is among the most popular crypto tracking applications and has been featured in big online sites such as TechCrunch, Google, Wall Street Journal, Forbes, and CoinDesk others. 
There are now more than a hundred thousand users of CoinTracker who have found huge benefits from using the software. With CoinTracker, they were able to keep track of their cryptocurrency balances and trading transactions without hassle since it allows automatic syncing to at least 300 crypto wallet and exchanges such as Poloniex, Uphold, Shakepay, Robinhood, Liqui, Ledger, KuCoin, Trezor, Binance US, Trust Wallet, and more. There are over 2,500 digital currencies supported by CoinTracker. 
Users can import data automatically via API or you can also choose to upload a CSV file of your trading transactions to monitor the progress of your portfolio-building efforts. 
Image: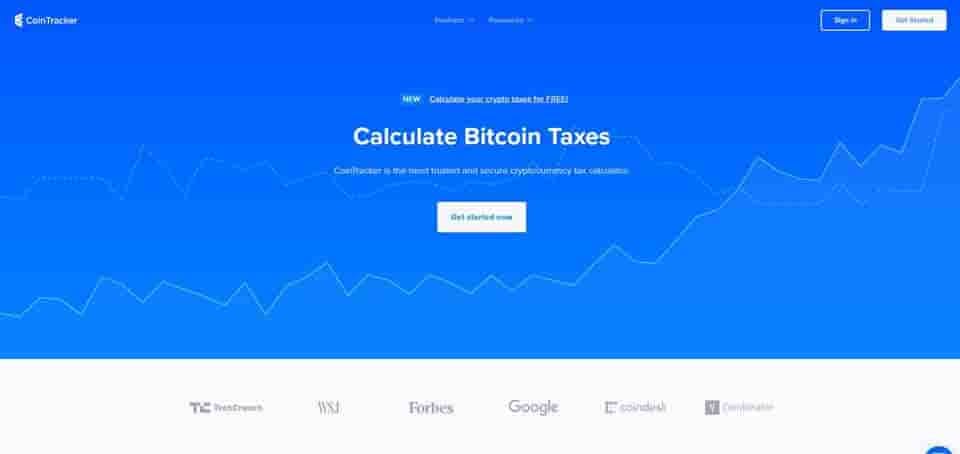 ‍
Blox 
"Cryptocurrency Accounting, Tracking and Management" 
Blox offers automatic crypto accounting and asset management solutions not just to individual traders but also to corporate investors and blockchain enterprises. It is equipped with powerful tools that help businesses manage their digital assets and keep track of their portfolios. 
Blox has advanced portfolio management tools such as real-time balance snapshots, historical trading data reviews, CSV import/export for ledger integration, and automatic synchronization of transactions for crypto exchanges and crypto wallets. 
Its cryptocurrency portfolio calculator is built for scale so that fintech teams and institutional investors can accurately monitor their crypto profits and losses. It also features CPA financial tools to help their clients with crypto tax filing and accounting. 
Blox is committed to the protection of their client's privacy by having a read-only permission system and sophisticated security solutions. 
Image: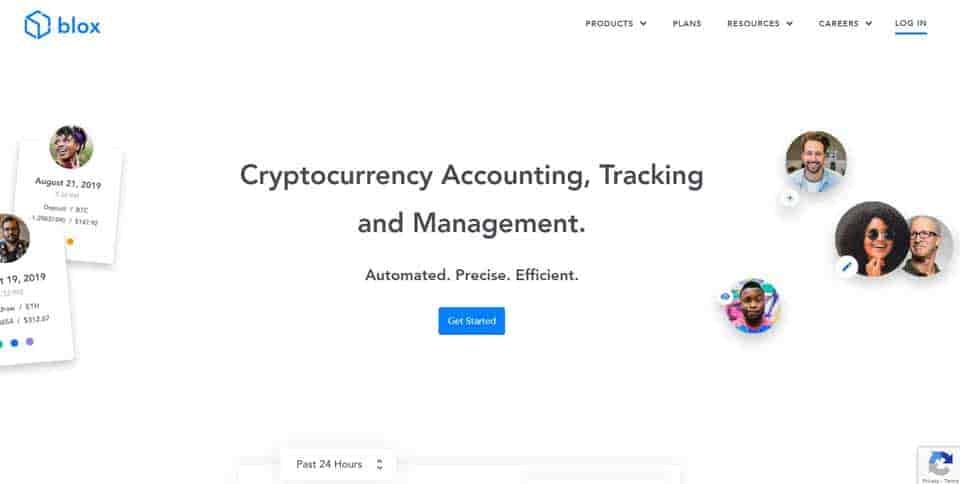 HedgeGuard 
"Institutional Grade Crypto Portfolio Management System" 
HedgeGuard is a comprehensive platform that is widely used by institutional crypto investorsand crypto brokers to organize their digital assets and keep track of their portfolios. This portfolio management system allows the setting up of master entities, multiple funds, managed accounts, and sub-accounts from different clients, team members, and investors. 
It features multi-venue connectivity in trading by providing integration to major cryptocurrency exchanges, trade execution optimization through institutional trading algorithms, and book aggregation across exchanges. 
With Hedgeguard, users can monitor their trading activity and portfolio balances in real-time. Performance analysis also becomes more effective with historical market data presentation and a holistic overview of crypto activities. 
Traders and crypto investors using HedgeGuard can also take advantage of a fully customizable dashboard to effectively manage their risks and evaluate their trading performances based on their portfolio growth and custom indicators. 

Image: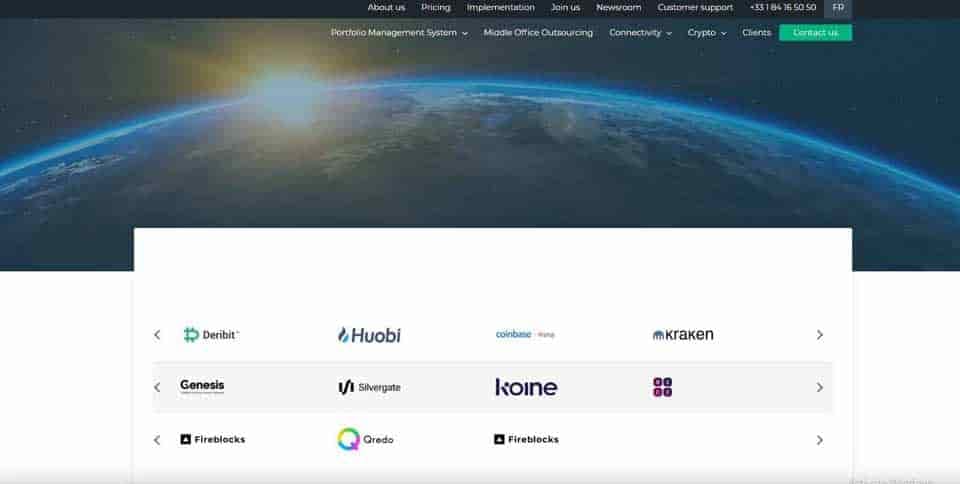 LiveCoinWatch 
"Live Cryptocurrency Prices, Chart & Portfolio"
As their name suggests, LiveCoinWatch is a platform for keeping their users updated with the current prices, market positions, and chart movements of different digital currencies. It offers basic portfolio management solutions to help crypto traders in building their digital wealth. Although not as complex and as comprehensive as other crypto portfolio tools, LiveCoinWatch can still prove to be of significant help most especially to those who are just beginners in the crypto trading industry. 
Among the key features of LiveCoinWatch are real-time price information, live-action crypto exchange data, and crypto market liquidity and volume statistics. Using this tool can help traders have a good visual understanding of how their crypto portfolio is performing. 
LiveCoinWatch is only available on web browsers. Users have to manually enter their portfolio information such as the digital currencies that they have purchased in the past to be able to monitor their growth. 
Image: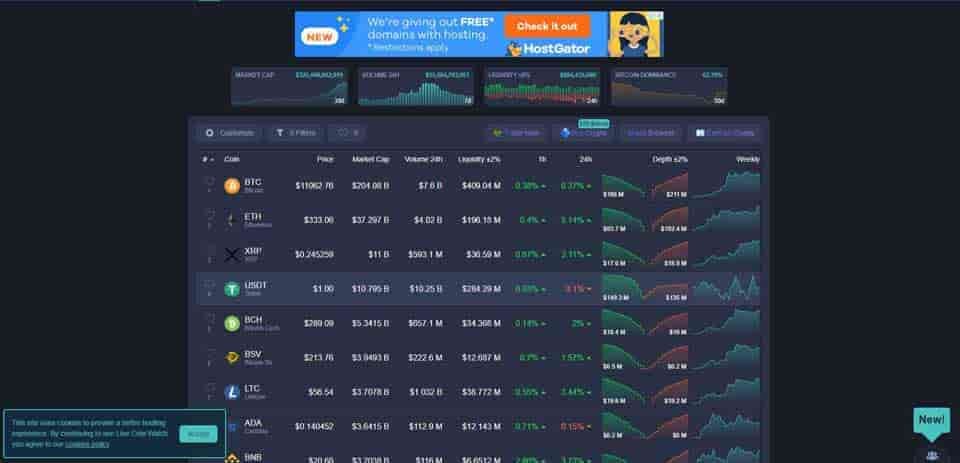 MintFort 
"Be Your Bank. The First Crypto-Friendly Bank Account." 
MintFort offers API-based crypto portfolio management services to help cryptocurrency traders track their performance and monitor the growth of their digital assets across multiple exchanges. 
The management envisions MintFort as a bank where people can retain full control over their assets. To make this a reality, MintFort has built a blockchain-empowered finance platform for accessible digital currency investment and banking solutions. Among the services they offer are smart lending, P2P transfer, smart exchange, and portfolio management. 
You can use Mintfort in conjunction with cryptocurrency trading platforms such as Binance, Bitfinex, KuCoin, Bittrex, and Kraken. 
Image: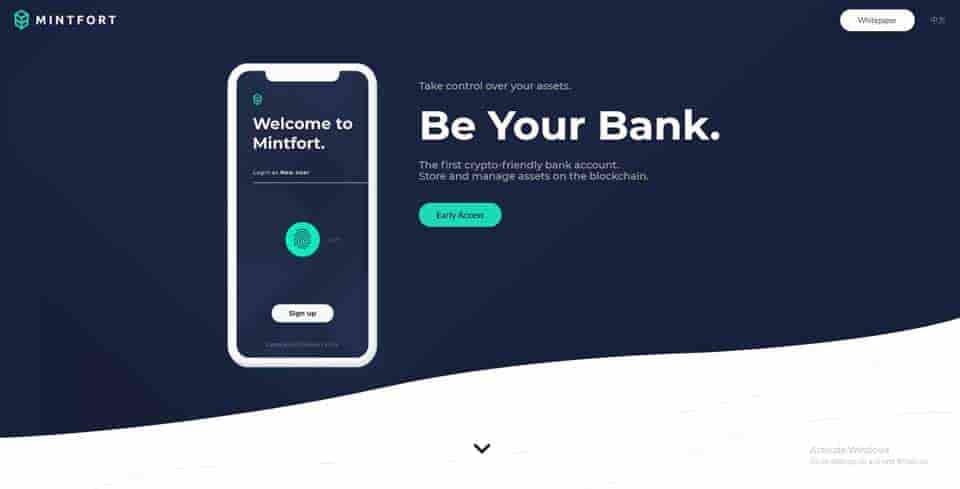 CryptoGraf
"Start Tracking Your Portfolio in Seconds" 
CryptoGraf lets you track your crypto wealth by manually adding coin balances or automatically syncing your exchanges. It is available on both the App Store and Google Play. 
With CryptoGraf, there is no more need to input your entire crypto trading transaction history. You can simply add your coin balances and be able to track the fiat value of your crypto in just seconds. For real-time portfolio monitoring, you can add your crypto exchange API key and be able to see your coin balances without doing the tedious work of manual data entry. 
CryptoGraf has beautiful features such as accurate and real-time price updates, custom price notifications, and daily and weekly performance summaries. 
Its roadmap is geared towards the inclusion of other services such as automatic order syncing and management, profit and loss calculation, crypto transfers, and more. 
As of press time, CryptoGraf already has more than 5,000 users with over a thousand exchange integrations. 
Image: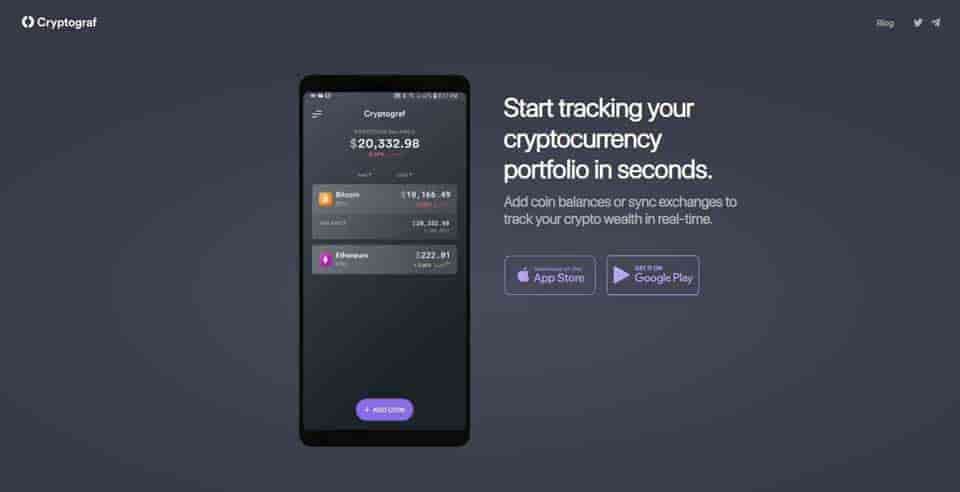 Coinparator 
"Your Cryptocurrency Portfolio"
Coinparator is a free cryptocurrency portfolio management tool that can be used by anyone who wants to track their digital assets without having to pay for a premium or a subscription plan. 
Despite being free, this crypto portfolio tracking website gives you access to a dashboard that allows you to see different charts and tables that reflect your coin holdings and transactions according to portfolio summary, coin summary, coin value, coin movement, investment distribution, and portfolio history.  
Coinparator can track more than 3,580 digital currencies and is accessible on web browsers, tablets, and smartphones. New users only need to register their email account to enjoy the features of this portfolio tracking platform. 
Coinparator boasts of having handy functions that allow users to track current rates, convert crypto value to fiat value, compare crypto exchanges, and watch livestream of BTC movements.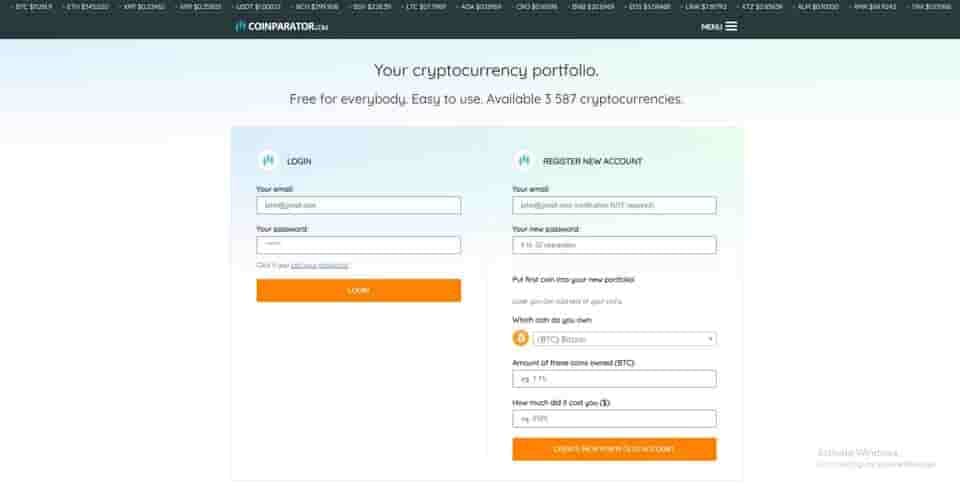 Ethos Watchfolio 
"Tracking Your Crypto on the Blockchain" 
Ethos is a blockchain-based financial platform that does not only offer crypto portfolio management solutions but also other revolutionary applications that are founded on the power of blockchain. Its ecosystem is composed of different aspects such as crypto wallets, fiat gateways, payment systems, and exchanges, among others. 
The Ethos Universal Wallet Watchfolio is a fully customizable crypto portfolio tracker that allows crypto traders and investors to monitor the performance of their trades and see the growth of their cryptocurrency holdings. 
Using Watchfolio is a practical solution for those who have a variety of digital assets stored on different exchange accounts, wallets, and vaults. Its mobile application keeps users updated on what's happening to their assets by checking the profit or loss on each of their traded coins, by viewing trading analytics and crypto market graphs, and by taking advantage of the technical analysis tools offered by Ethos Watchfolio. 
Image: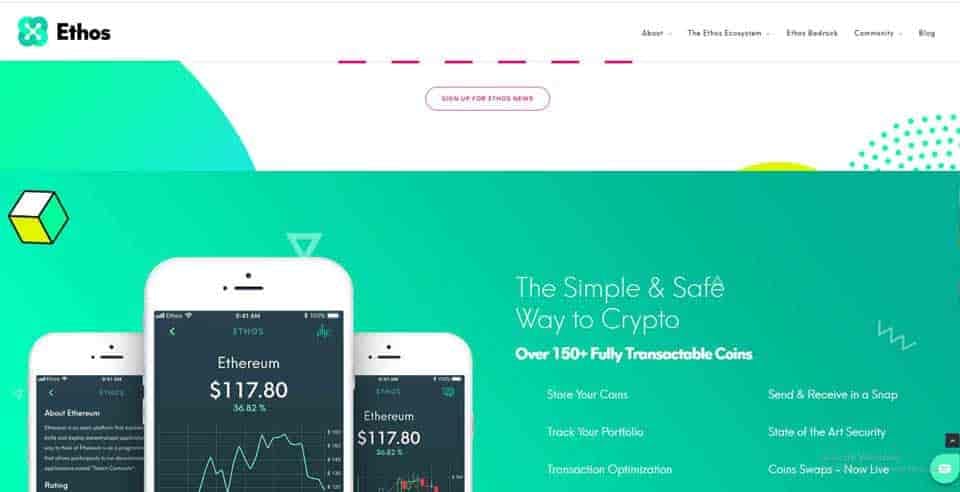 CryptoPanic 
"Free and Useful Tool to Monitor Your Portfolio" 
CryptoPanic may be overwhelming at a glance, but it is considered as one of the most useful free crypto portfolio tools that can be used by anyone in the crypto trading industry. It was developed by a crypto trader who wanted to have a convenient place where all news concerning crypto can be aggregated and accessed by everyone. 
The main page of the website has a very simple and basic design with black and white colors. It shows you bits and pieces of the latest information and news updates on what is happening in the cryptocurrency world. 
CryptoPanic's portfolio management tool lets you have quick access to your list of digital currencies. You can manually enter your portfolio information or automatically import your crypto portfolio information directly from the exchange. 
Although it has a free version, you can still opt to pay for CryptoPanic Pro to enjoy bonus features such as custom RSS feeds, custom Reddit subreddits, pro badge addition, and disable option for news sources. 
Image: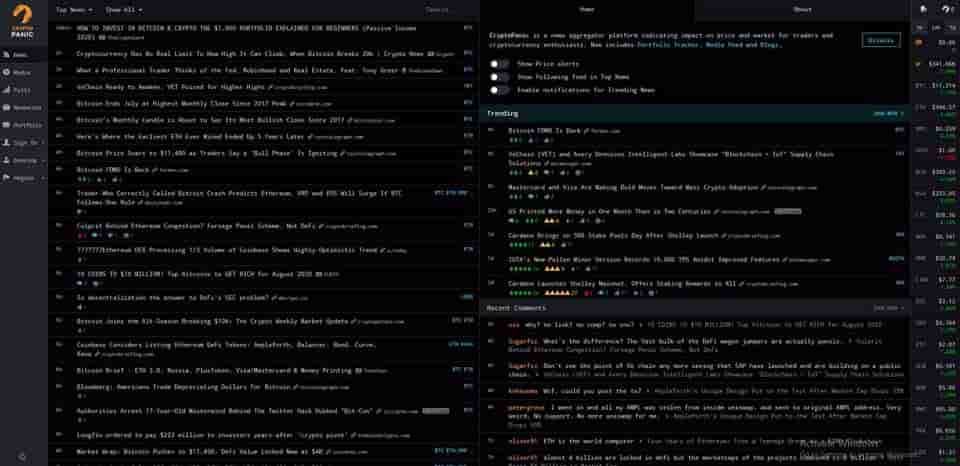 CoinBundle
"Invest in Bundles, Not Individual Cryptos" 
CoinBundle is not your usual cryptocurrency portfolio management tool because this platform is a digital currency investment platform that lets you invest in dozens of cryptocurrencies with a single click. With this kind of service, CoinBundle is able to help those who are not clear about what coins they want to invest in but would like to take advantage of the profitable nature of crypto markets. 
CoinBundle offers an easy way for people to build their crypto portfolio by allowing their customers to buy bundles of digital coins in a single click. This opens the possibility for the customer to diversify their portfolio according to their risk tolerance and investment profile. 
With CoinBundle, you can invest in a diverse set of digital currencies without hassle. You can also use their user-friendly portfolio management tool to monitor all your assets using only a single crypto trading software. 
Image:
‍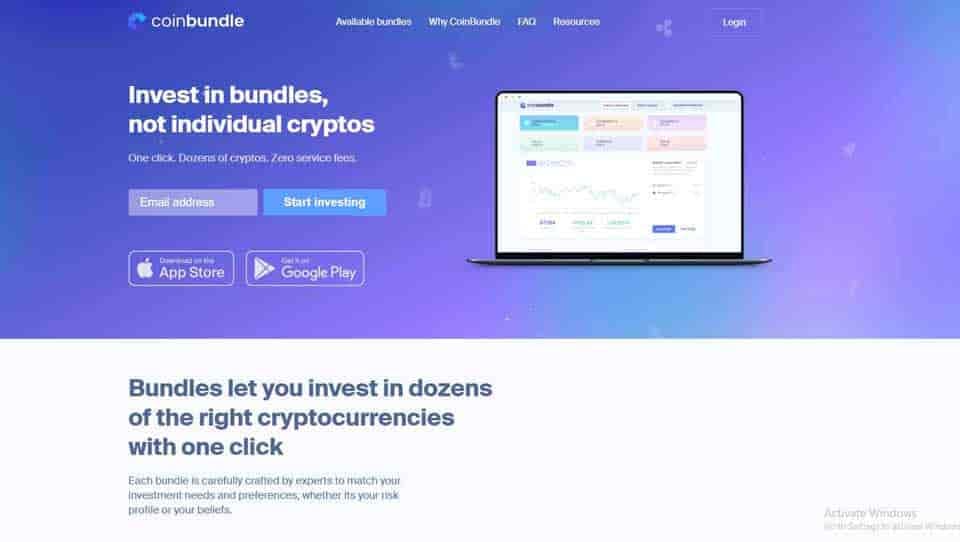 Ember Fund 
"Invest Like a Cryptocurrency Hedge Fund" 
Ember Fund was established with a mission to fundamentally transform the available investment products available to people across the globe. It is a non-custodial crypto asset management platform that uses powerful technology to help its clients in terms of securely and easily holding their assets without having to trust a third party. 
This platform has 20,0000 users and has been featured in Reuters, TechCrunch, CoinDesk, CCN, and Yahoo Finance. There have already been more than 500,000 transactions with a total worth of over $20 million. It is available for download on Google Play and App Store. 
To use Ember Fund, users have to select from a variety of curate cryptocurrency portfolios that are managed by crypto trading industry experts and quantitative analysts. Once they have chosen the right portfolio for themselves, they will have to deposit their funds using a credit card, bank transfer, or Bitcoin deposit. Then users can automatically rebalance their portfolio to follow fund managers or the algorithms that are run by analysts. Once all these have been configured, Ember Fund clients can now track their positions and choose to sell their portfolio into Bitcoin with a single tap. 
Image: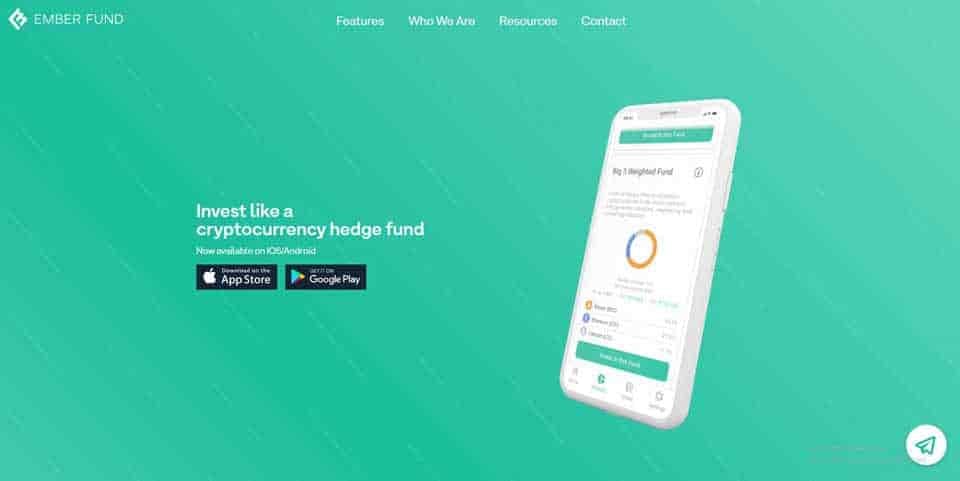 Dolomite
'Depositless Trading & Portfolio Management" 
Dolomite is a decentralized cryptocurrency exchange that also offers comprehensive portfolio management solutions. With Dolomite, users do not have to deposit any amount to start trading because it works right on the Ethereum wallet with on-chain settlement. 
Dolomite's portfolio management tool offers easy access to their crypto tracking technology. Users will just have to add their address on the portfolio dashboard and be able to see their transaction history, token balances, and portfolio graph without any hassle at all. 
Image: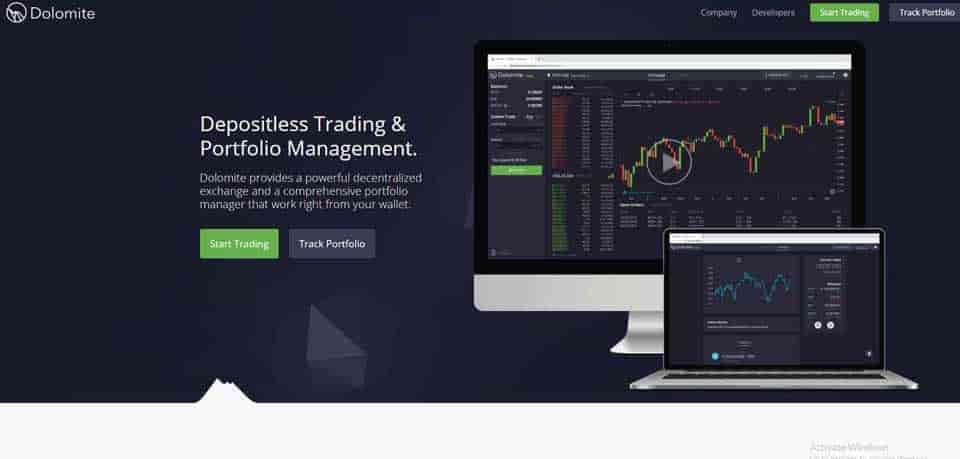 Neofolio 
"The Easiest Way to Keep Accurate Track of Your Cryptocurrency Portfolio" 
Neofolio is a mobile application that offers accessible tracking of cryptocurrency portfolios. It works by analyzing deposits and trades to show the real-time valuation of crypto investments that are in multiple locations such as crypto exchanges, online wallets, or hardware wallets. The value of users' cryptocurrency holdings can be displayed in USD, BTC, or as a percentage relative to BTC or USD. 
Neofolio crypto portfolio management application also presents the latest information available for each supported cryptocurrency. It has candlestick charts for each crypto with a corresponding BTC and USD value. 
The latest crypto news stories are also available on the app. Currently, Neofolio is only available for iPhone and iPad users.  
Image: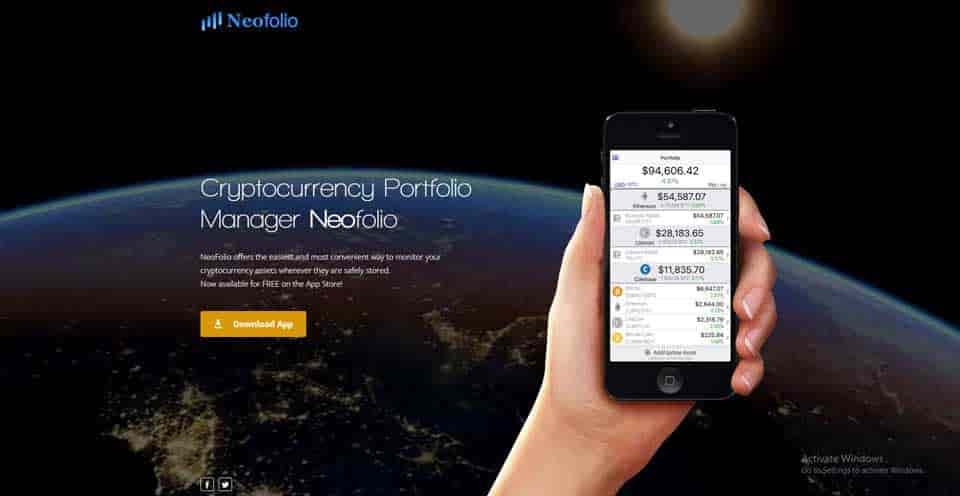 Cryptoyote
"AI Powered Trading Solutions" 
Cryptoyote is powered by artificial intelligence to provide a range of crypto services such as crypto analyses, portfolio tracking, crypto statistics monitoring, news aggregations, and crypto trading management. By using artificial intelligence algorithms and machine learning, they are able to assist traders with technical analyses, arbitrage scanning, sentiment analysis, and fundamental analyses which can also be beneficial for a profitable trading venture, definitely a great crypto arbitrage app.
Cryptoyote is basically a software application that is designed to automate their users' cryptocurrency trading experience. It has an AI trading bot that is based on 137 indicators and 45 strategy alerts. 
Cryptoyote's portfolio management tool allows users to connect their trading accounts via API. Once integrated, users can easily get analytical data about their crypto tradings, receive smart suggestions from their AI, and understand profits and losses. 
Image: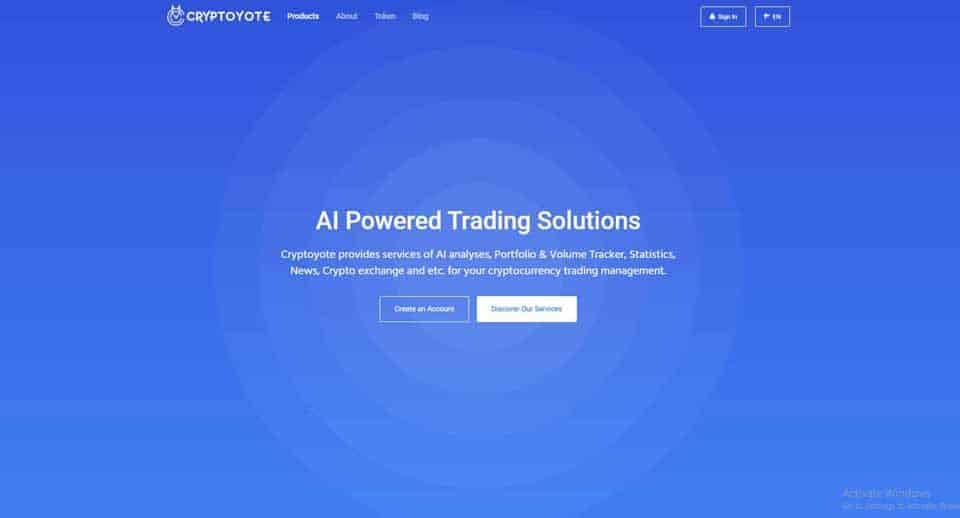 Caspian
"All Your Data, One Location" 
Caspian is a complete asset management platform that offers a single interface for the management of digital assets across major cryptocurrency exchanges. Its portfolio management system simplifies the way that traders manage their wealth and view their portfolio performances. 
Caspian's portfolio management software features real-time data presentation, customizable dashboard, real-time monitoring of positions across crypto exchanges and crypto wallets, seamless scaling, full integration with Caspian's order execution management system, and reporting module availability. 
Its customizable crypto portfolio software lets you drag and drop widgets within seconds so that it can reflect the information that you want to see. 

Image: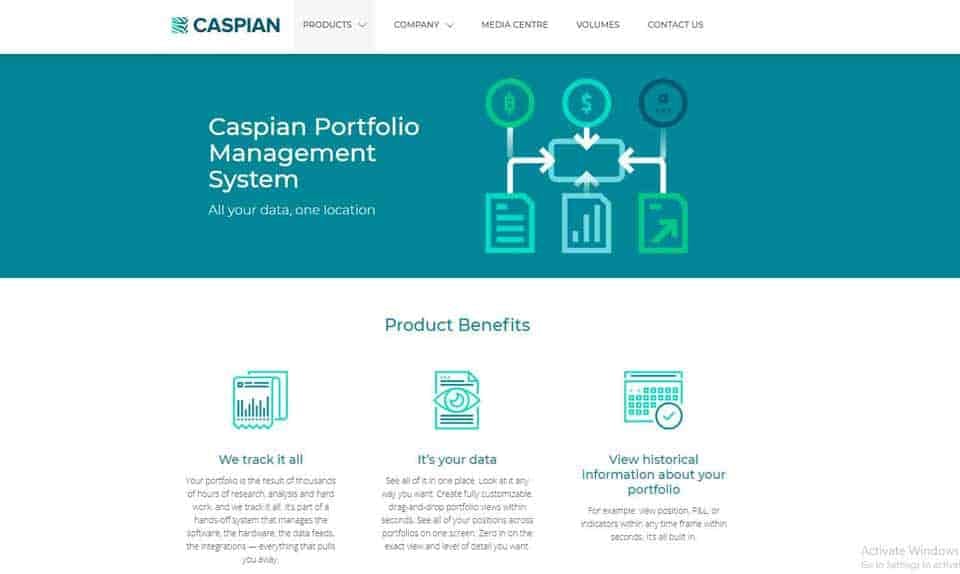 CoinLion 
"Trade & Manage Crypto Like a Pro"
CoinLion was established in 2017 with a mission to be the most trusted, powerful, and rewarding digital asset trading platform. Its portfolio management tool allows users to buy and sell multiple crypto assets with a single click. To buy a group of digital assets, CoinLion users would have to select the amount, quantity, and percentage of their purchase and submit the order in one click. 
CoinLion crypto portfolio management tool also lets users publish their portfolios and share them with the community. 
Image: 
‍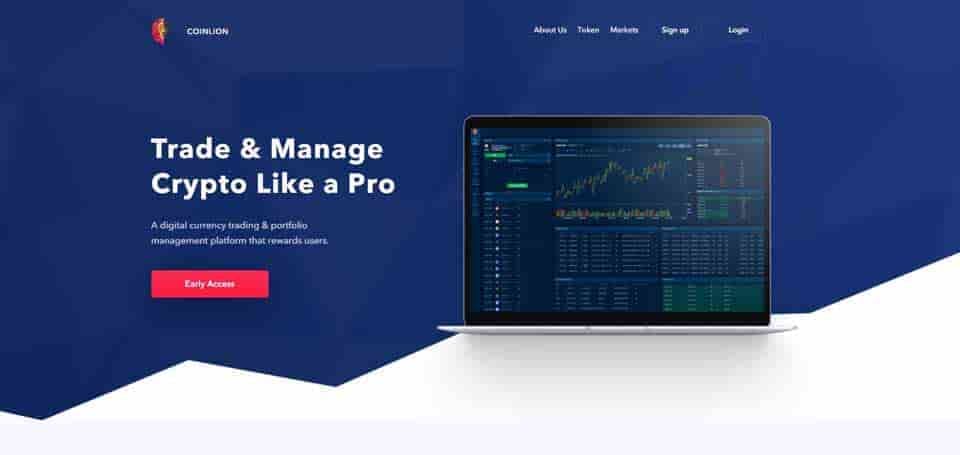 Empirica Robo Advisor 
"Intelligent Wealth and Portfolio Management Platform" 
Robo Advisor by Empirica is a crypto robo advisory software that uses a strong algorithmic engine for the building of predefined cryptocurrency portfolios. This software uses artificial intelligence to give portfolio managers and wealth managers a complete portfolio management suite that can be used to create risk-categorized portfolios. 
Empirica's Robo Advisor Software can be integrated with some of the major cryptocurrency exchanges such as Gemini, GDAX, BitMEX, Binance, and HitBTC. This allows the execution of portfolio trades in a fully-automatic infrastructure and the effective adjustments of portfolios to market situations. 
Image: 
‍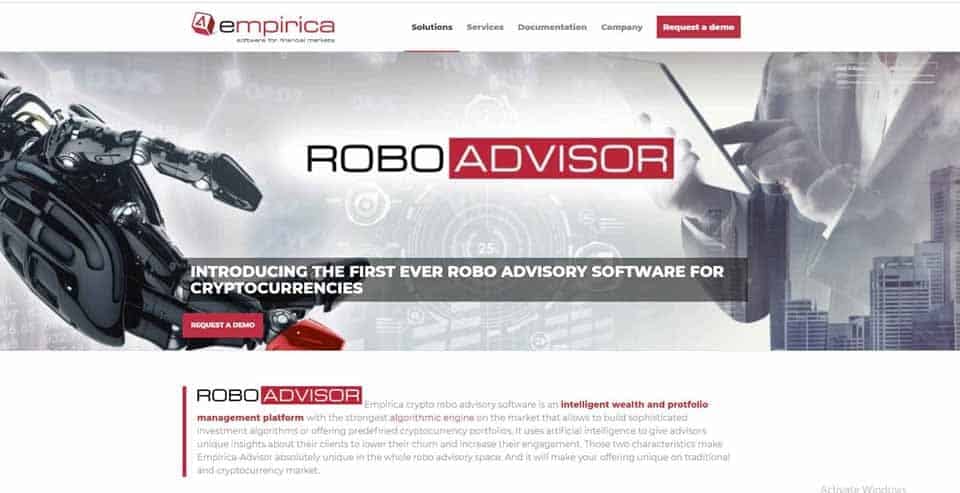 Lumina 
"Better Insights, Better Decisions" 
With Lumina's portfolio management system, cryptocurrency traders can effectively visualize their digital asset portfolios without having to check from different places and platforms. It features alpha generation which tracks historical performances, current positions, total cost basis, and the entire portfolio. 
Lumina also offers a streamlined transaction resolution. This feature automatically resolves all crypto exchange trades and crypto wallet transfers. Sophisticated and comprehensive portfolio reporting is also available which allows investors to see important data that are organized according to transaction type, asset, account, and date. 
Image: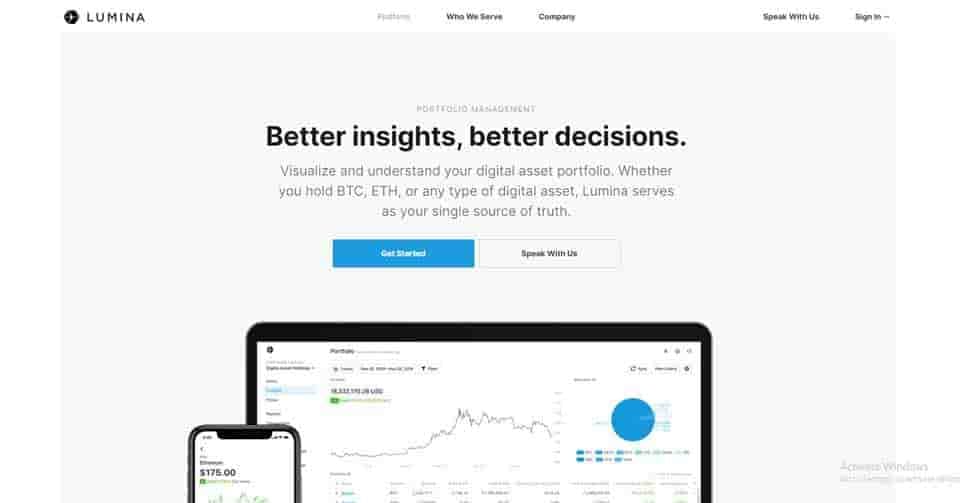 Totle
"Manage Your Crypto Portfolio Without Giving Up Custody"
Totle offers DeFi integration by connecting the top decentralized exchanges and synthetic asset providers. Its portfolio management solution lets you buy and sell cryptocurrencies without giving up your security and privacy. There is no need to open accounts nor make any deposits. 
To enable the fast buy and sell of digital currencies at stable prices, Totle aggregates the order books across multiple trading platforms. Then it pools fragmented order books among decentralized exchanges to increase the chance of buying orders or transaction requests to be fulfilled immediately. 
Image: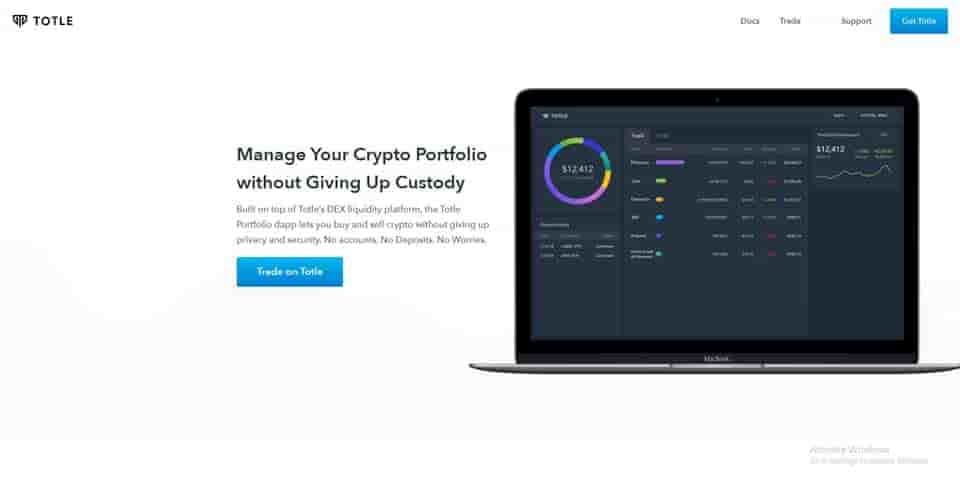 Coin Market Manager 
"Best Crypto Portfolio Tracking, Automated Journaling, and Advanced Analytics for Day-Traders"

Coin Market Manager is the best crypto portfolio tracker for crypto day-traders. Featuring industry first tools such as Automated Journaling and Unique Derivative Analytics and Insights, which help day-traders hone their skill to become more profitable. It  boasts of a cryptocurrency portfolio tracking tool that can be used by traders who are using multiple crypto exchange accounts like Binance, Deribit, Bybit, Coinbase, and BitMEX.
With Coin Market Manager, users can auto-sync their Read-Only exchange transactions via API for total security. This allows seamless tracking of trading performances and accurate portfolio accounting. Users can check their profit/loss summaries by checking the fiat value of all their invested cryptocurrencies.
Trade analysis can also be done by looking at the historic trading performance for each coin asset. Coin Market Manager gives you real-time market value and statistics that are important for day-traders to monitor your crypto portfolio market value and in managing your exposure to certain altcoins. Live prices in both Bitcoin and USD are shown to help you get a clear overview of your investments in real-time.‍
Image: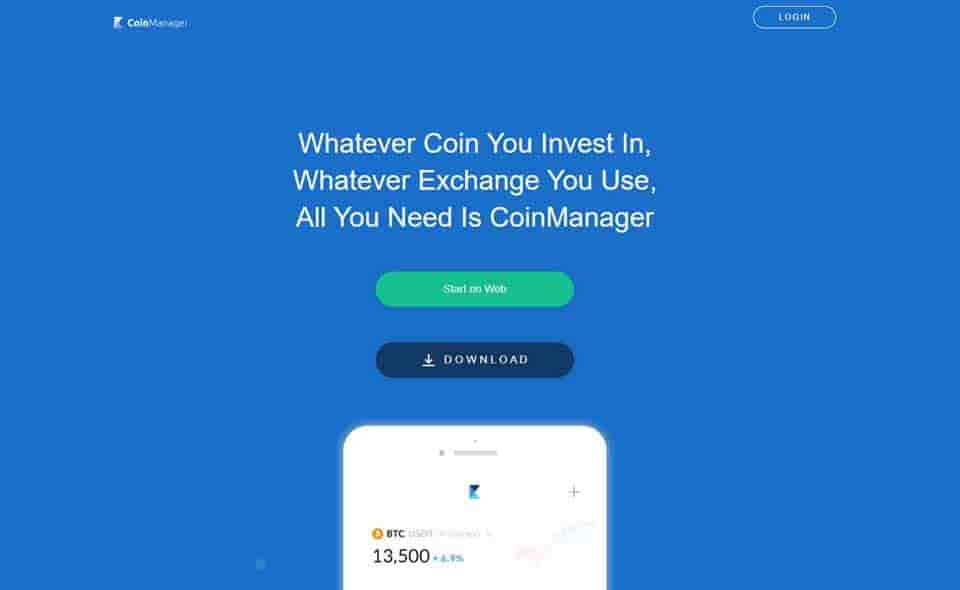 ‍
How to Choose the Best Cryptocurrency Portfolio Management Tracker Tool?
Choosing the best cryptocurrency portfolio management tool is based on your personal preference. Since you have your own wealth-building goals, trading strategies, and coin watchlists, your choice for a crypto portfolio tracker may be different from another person within the same crypto community.
To help you, here are some basic standards that you can consider when choosing which crypto portfolio management software or tool to use:
Supported Exchanges
Your crypto portfolio management tool has to support all the cryptocurrency exchanges with which you have an account. If you want to take advantage of a crypto portfolio tracker's automatic data syncing, then it has to be integrated with your crypto exchange account. If not, then you better forget about subscribing to that portfolio management app.
Supported Digital Currencies
Same as with the availability of supported crypto exchanges, you also have to ascertain that your preferred digital currencies are supported by the crypto portfolio tracker that you are eyeing. Always check if the crypto asset management tool connects to all your crypto holdings.
Cryptocurrency Portfolio Management Pricing
Yes, there are free cryptocurrency portfolio management tools out there, and some have really good reviews from their users. But if you decide to pay for a premium subscription for better services, it would always be wise to check for the inclusions in your plan and check what other crypto traders are saying about the platform.
Dashboard
How does the crypto portfolio management dashboard look like? Does it have a user-friendly interface? To help you decide, you should check if there is a seamless layout and if the widgets are customizable.
The information presented on your dashboard should include all the necessary information to make accurate monitoring, real-time tracking, and effective evaluation of your crypto assets.
Security
Your chosen crypto portfolio management software and tracker tools should have the highest security features such as multiple layers of encryption, two-factor authentication for logging in, and other safety mechanisms in place.
You should also check the reputation of the developers behind the crypto portfolio management platform to give you the confidence that your assets and private information are safe.
Functionalities
There are a lot of platforms that offer a combination of many functional features that go beyond cryptocurrency portfolio tracking and asset management. Take advantage of these advanced functionalities to build your crypto portfolio.
Download now the entire report and get the full list of tools!
‍