Enjoy your life.
Receive price alerts anywhere.
No need to look at the charts as it's a full time job. Analyze the market, set up alerts and continue enjoying your life.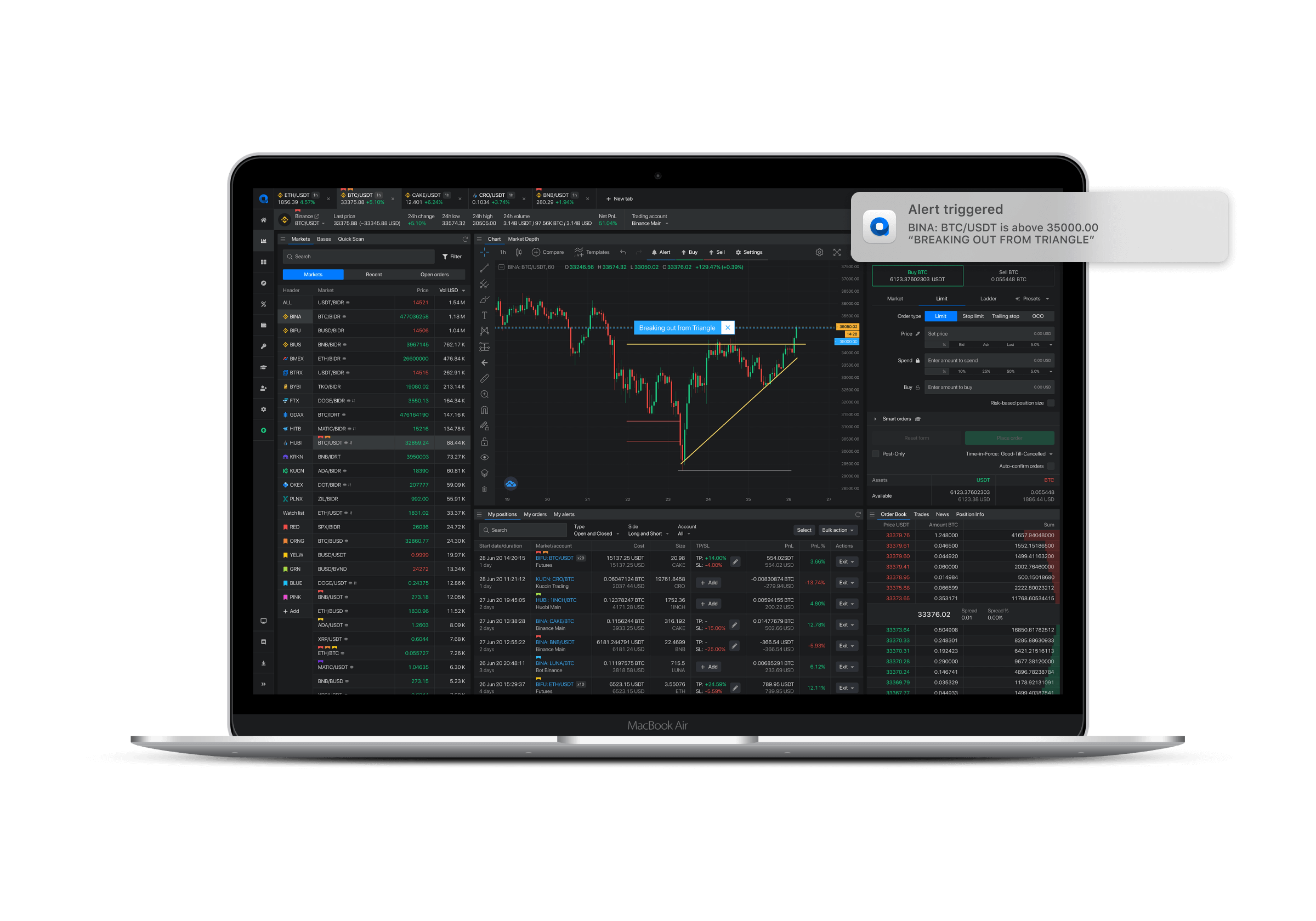 Act fast.
Receive immediate alerts when price breaks up or down
Set up your alerts at important price levels and Altrady will notify you when price is reached.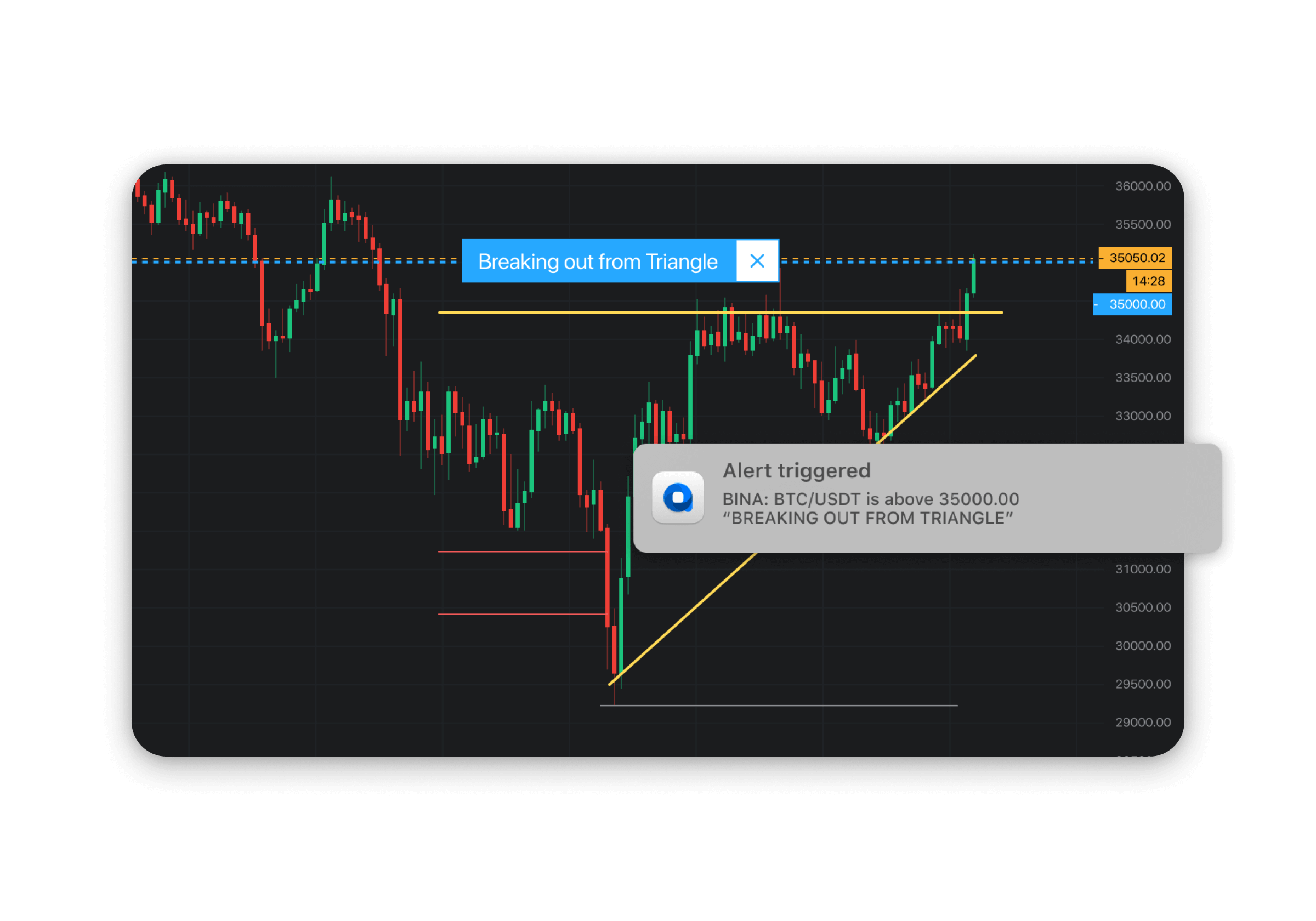 Stay tuned on the go.
Receive mobile notifications about the alerts
Download Altrady mobile app to receive price updates even when you're not in front of your computer.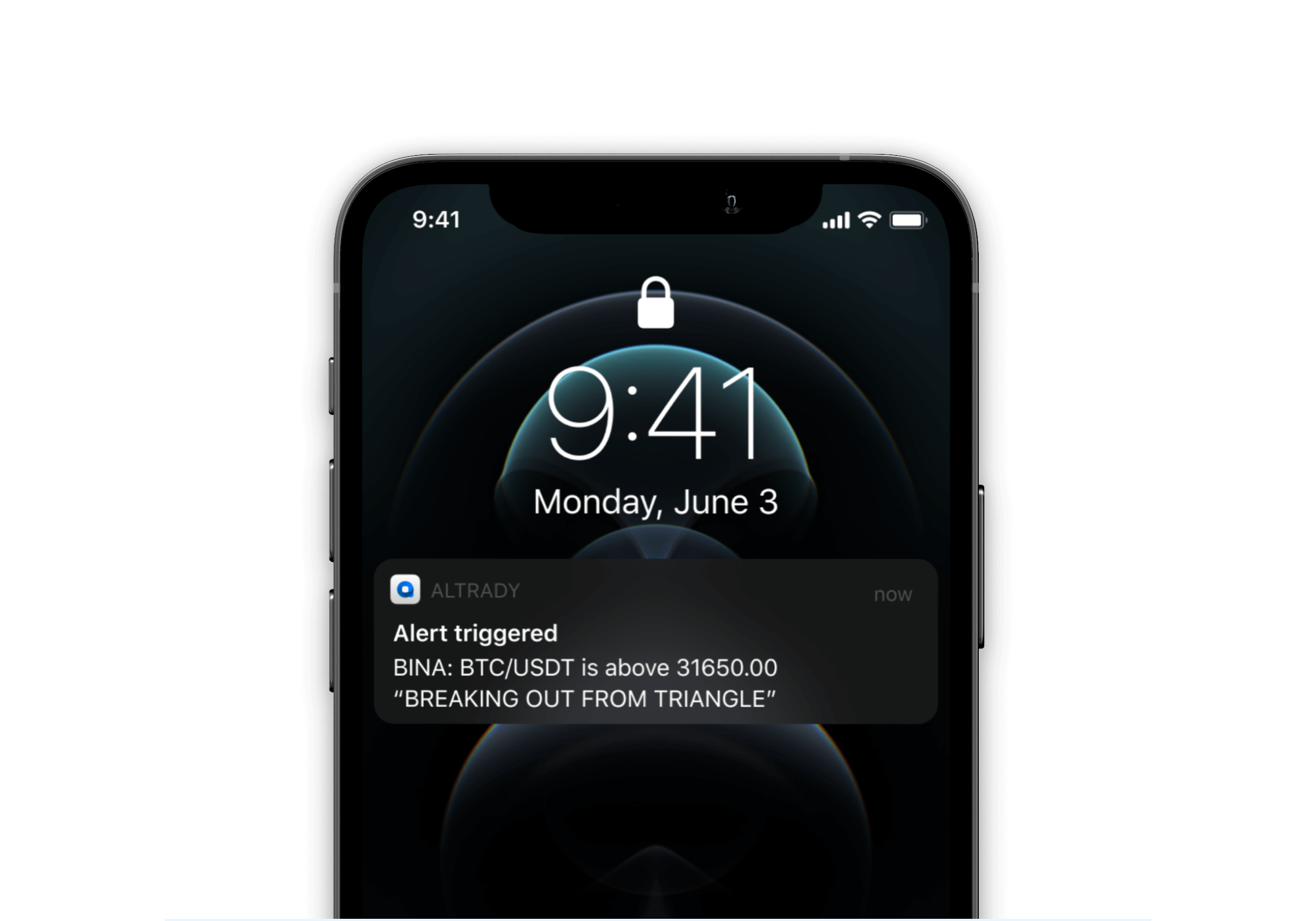 Use price alerts with the following features
Level Up Now
Overwhelmed with the complexity of the cryptocurrency world? Bring your trading experience to another level with the power of cryptocurrency trading software Altrady, your best bitcoin trading platform choice
Try for free