BEGINNER, ADVANCED and PROFESSIONAL
Market watchlists
Every trader has a list of the markets they like that fit their trading style.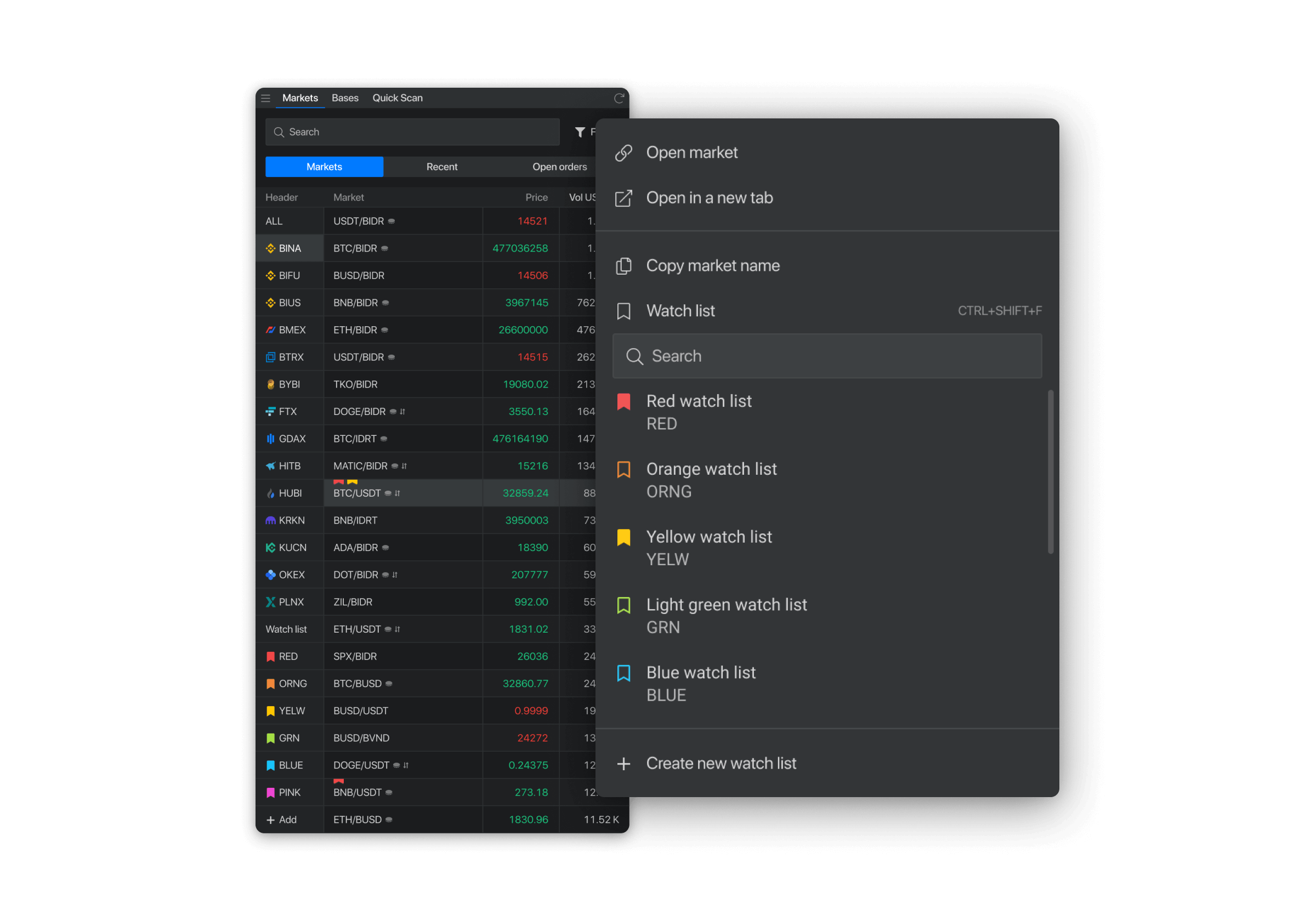 BEGINNER, ADVANCED and PROFESSIONAL
Multiple watchlists
Separate your watchlist into different categories. For example, keeping a watchlist for long or short-term investments. A watchlist for markets to avoid or any idea that you can come up with.
Try For Free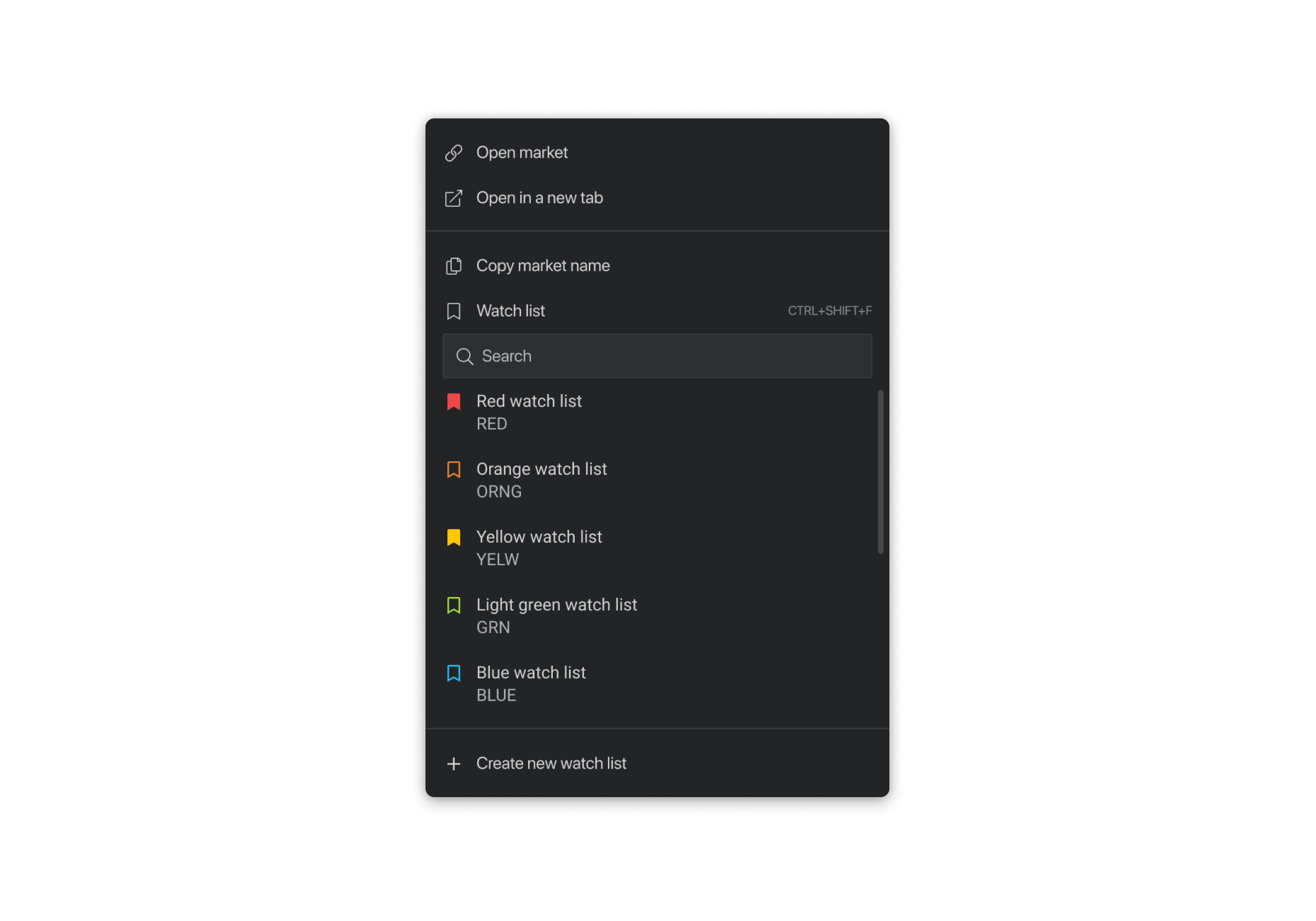 BEGINNER, ADVANCED and PROFESSIONAL
Add markets to multiple watchlists
When you have multiple watchlists created, you can also add a signal market to multiple lists. We give the market a label for each watchlist they are in, so you can quickly identify the market and watchlist.
Try For Free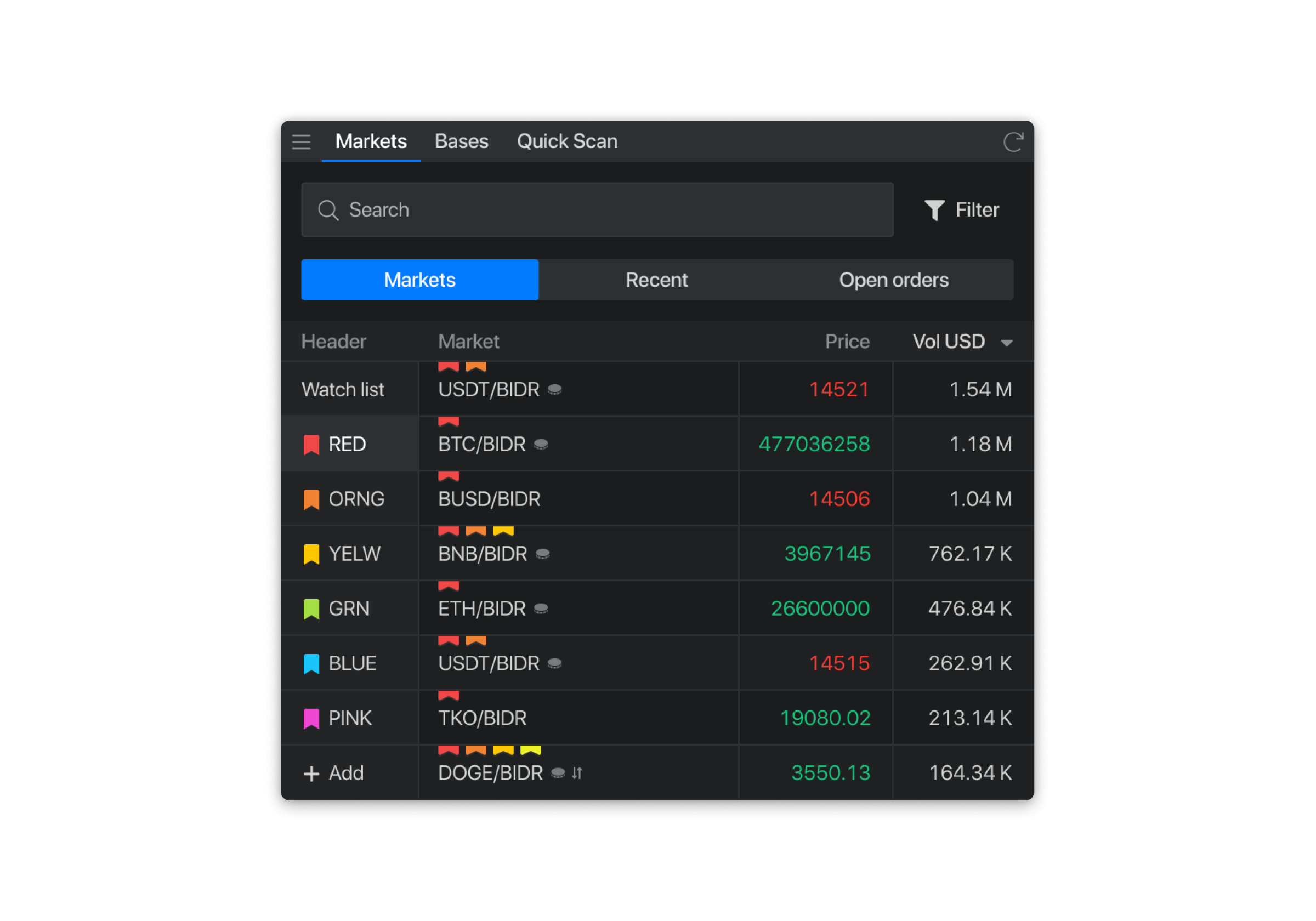 Level Up Now
Overwhelmed with the complexity of the cryptocurrency world? Bring your trading experience to another level with the power of cryptocurrency trading software Altrady, your best bitcoin trading platform choice