Watch lists
Keep your favorite markets organized
Every trader has a list of the markets they like that fit their trading style.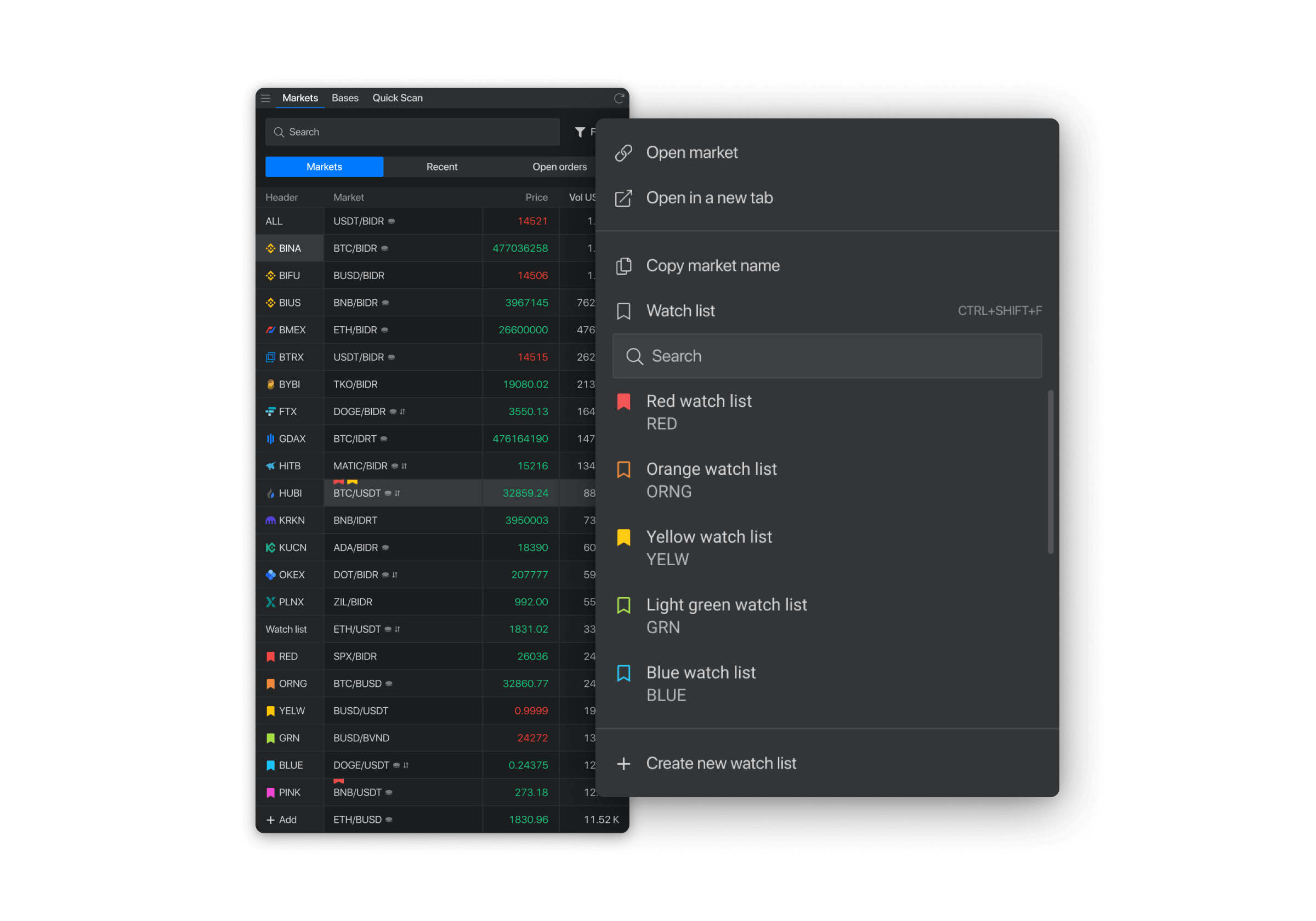 Organize
Add markets to watch list
Found a new interesting market to keep an eye on? Add it to your watch list to access it later.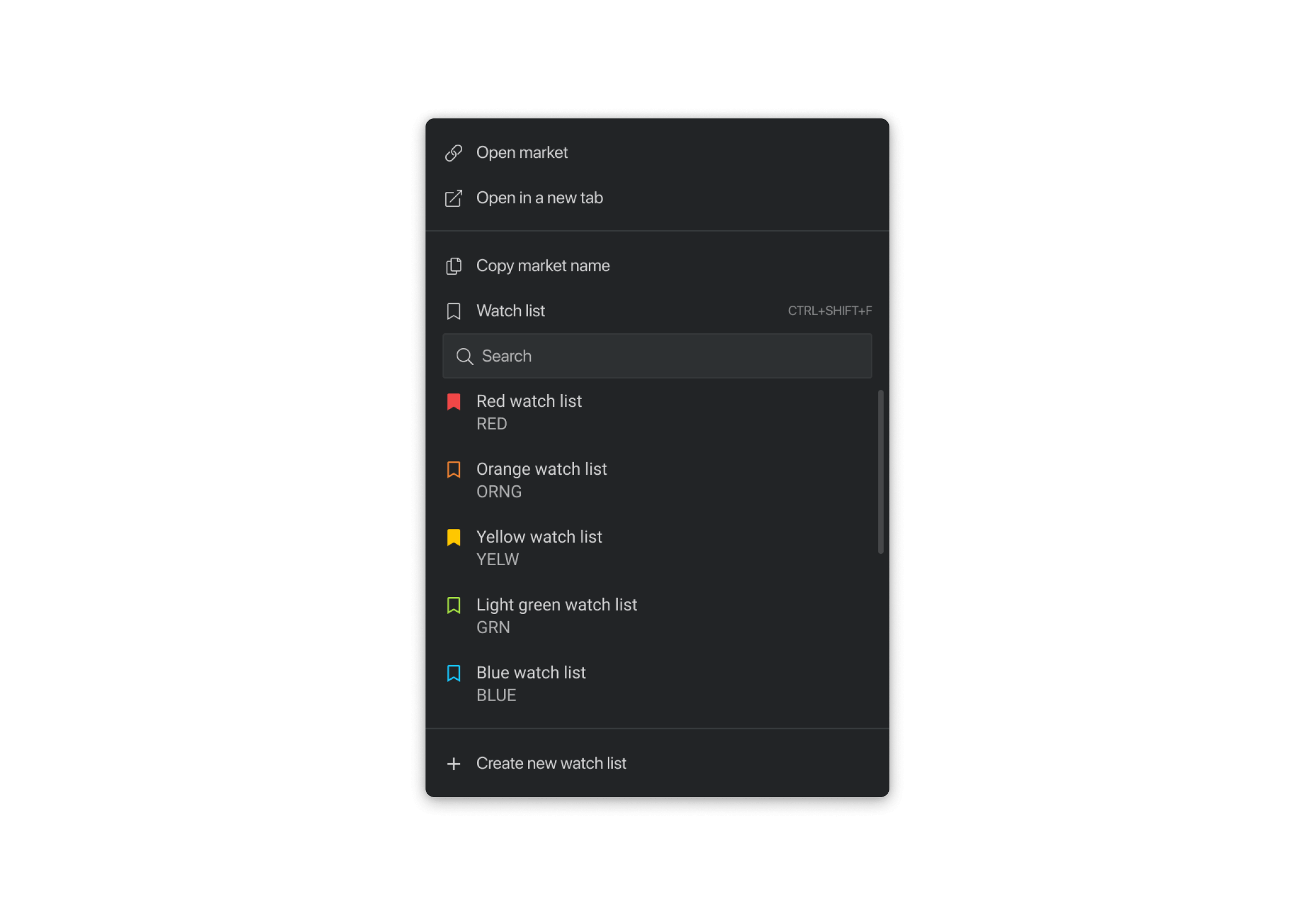 Manage easily
Create multiple watch list groups
Separate your watch lists into groups to suit your trading style: HODL, Active trading, Account Building, etc.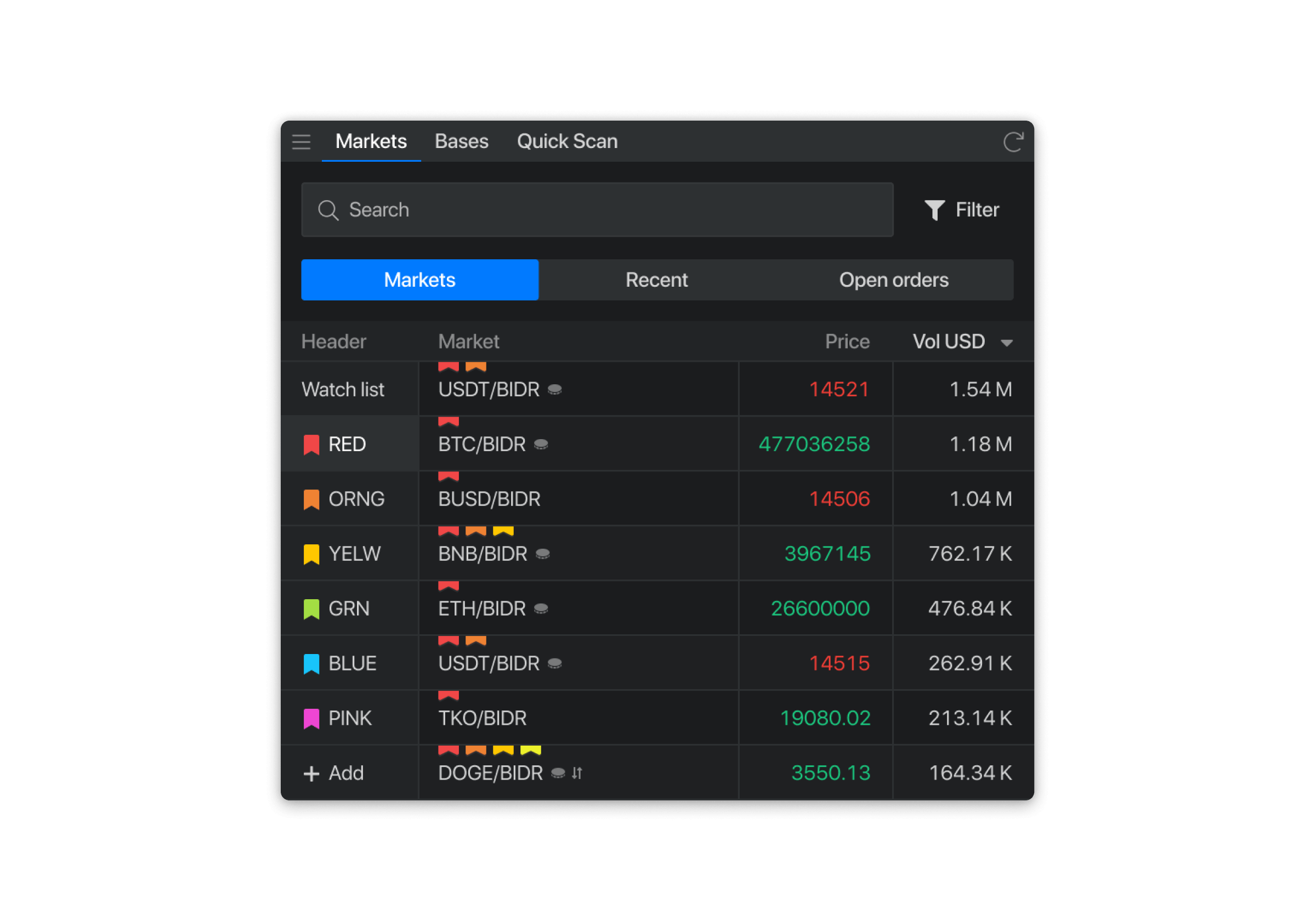 Use trading with other features
Level Up Now
Overwhelmed with the complexity of the cryptocurrency world? Bring your trading experience to another level with the power of cryptocurrency trading software Altrady, your best bitcoin trading platform choice