Are you in profit?
Real time position PNL
No matter how many trades you make, with Altrady you always know where you are in terms of profit and loss. We automatically calculate your past trades, including fees paid to exchanges.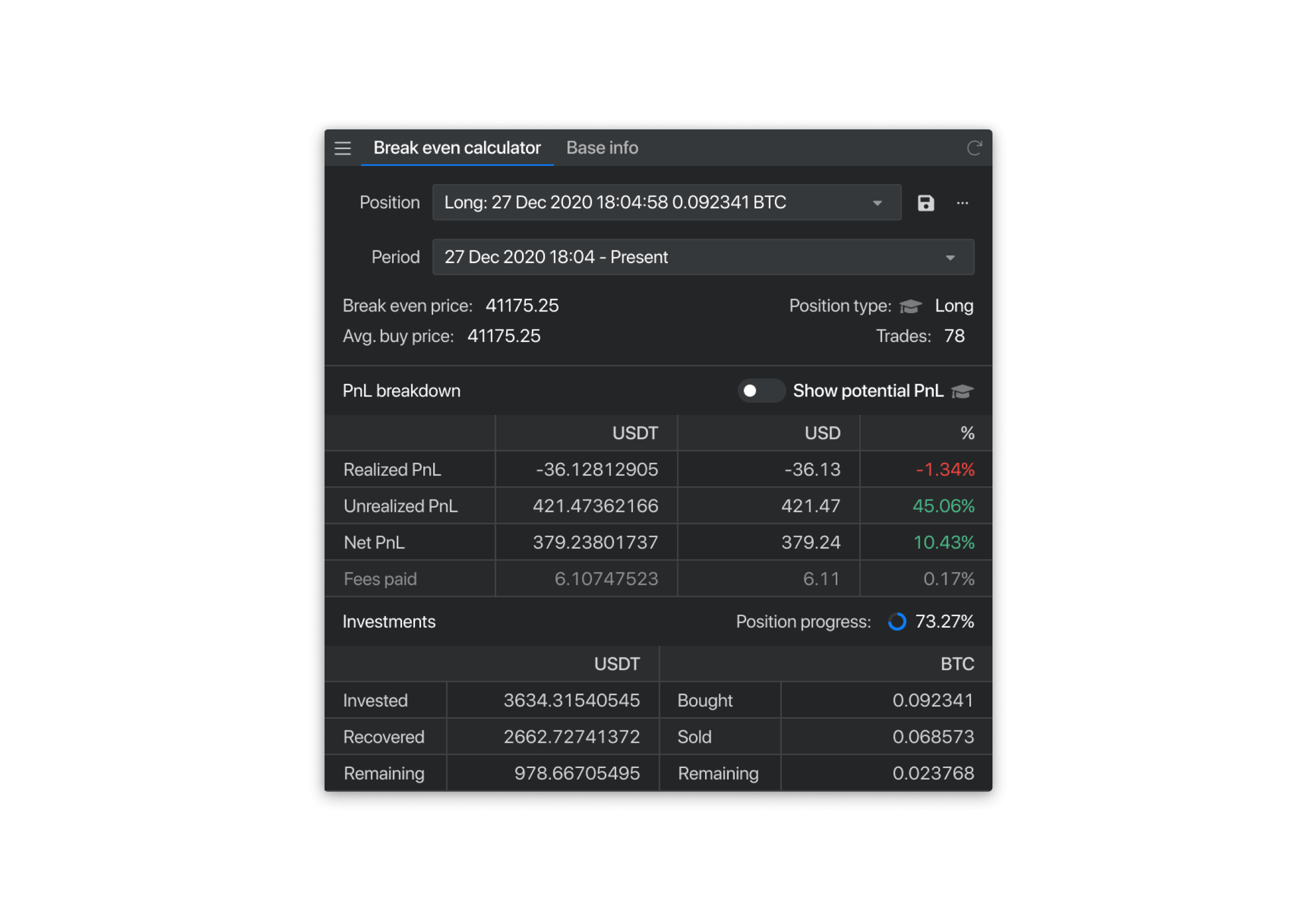 BEGINNER, ADVANCED and PROFESSIONAL
Stop using Excel and avoid mistakes
With Altrady you don't need to use an excel sheet to track the progress of your trades.
Altrady will automatically process your trades made on the exchange and calculate the PNL in real-time. No more copy-paste errors and a huge time saver!
Try Now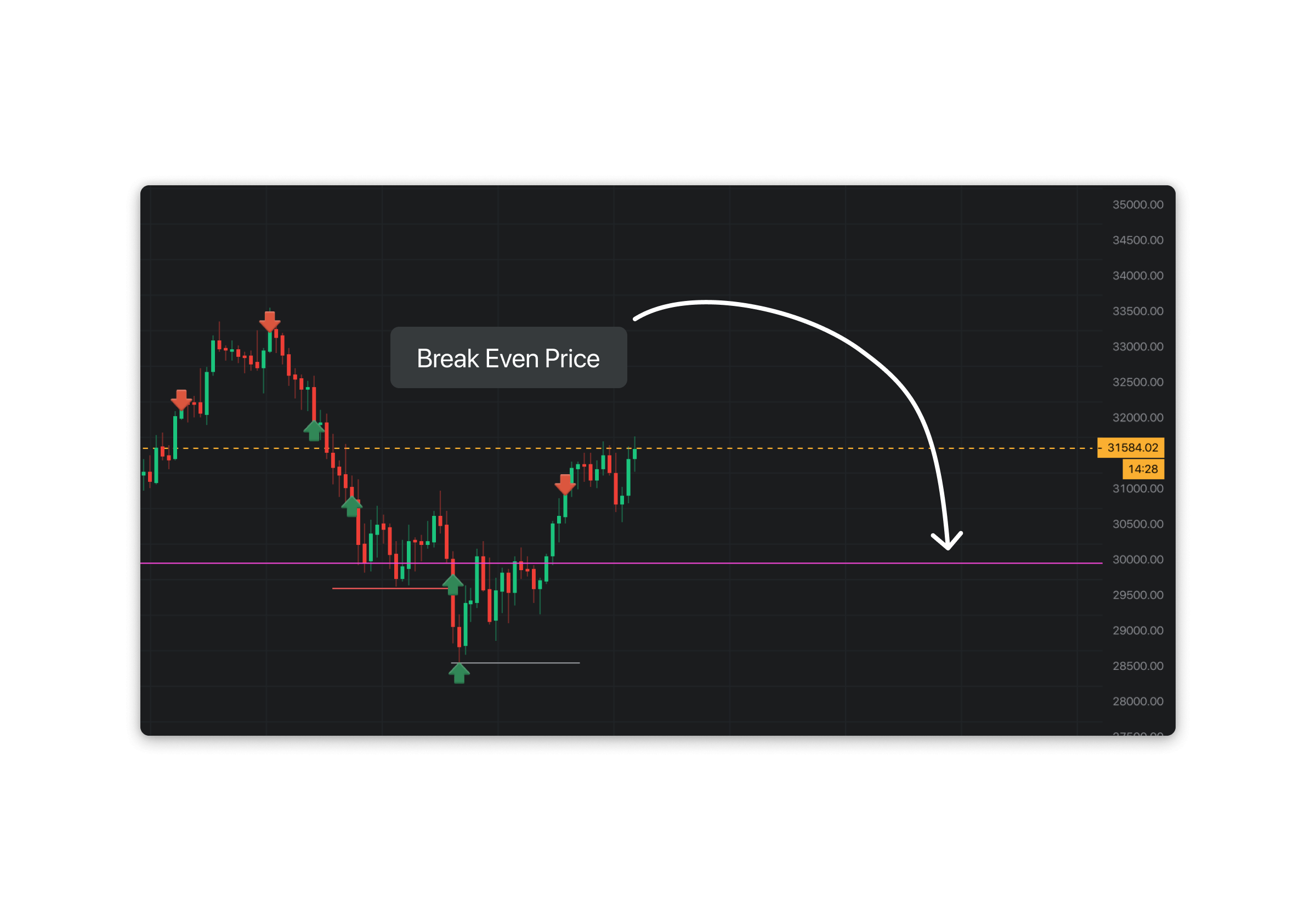 BEGINNER, ADVANCED and PROFESSIONAL
Amount invested and recovered
Forget about checking tables of closed orders to see how many coins you've bought and how many of them you need to sell to close the position.
Try Now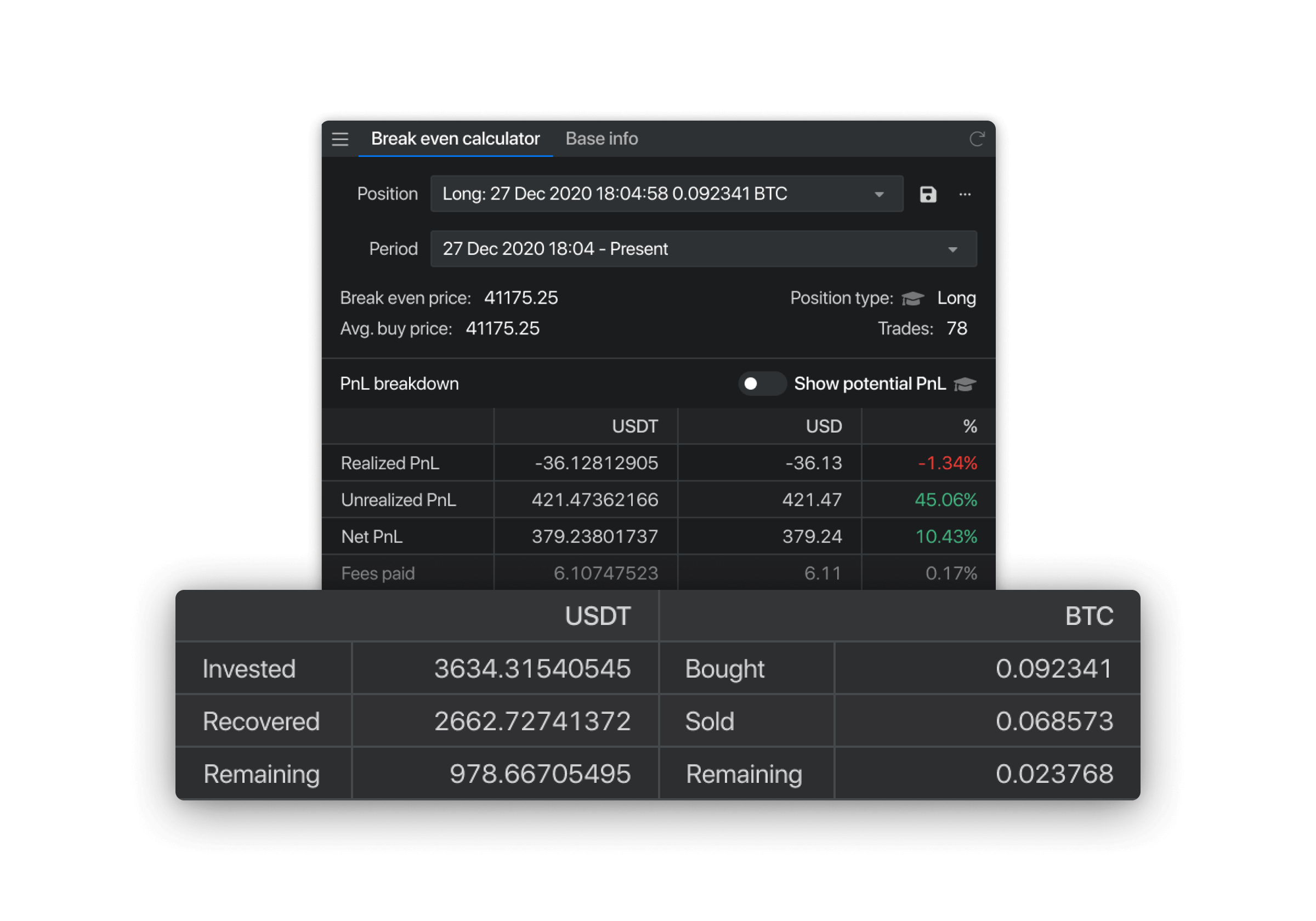 BEGINNER, ADVANCED and PROFESSIONAL
Know exactly when to exit the position
With the build-in break-even calculator, it's super easy to see at what price you can safely exit the position in profit. 
The break-even price is even included in the chart, to give you visual feedback on how your trades are performing.
Try Now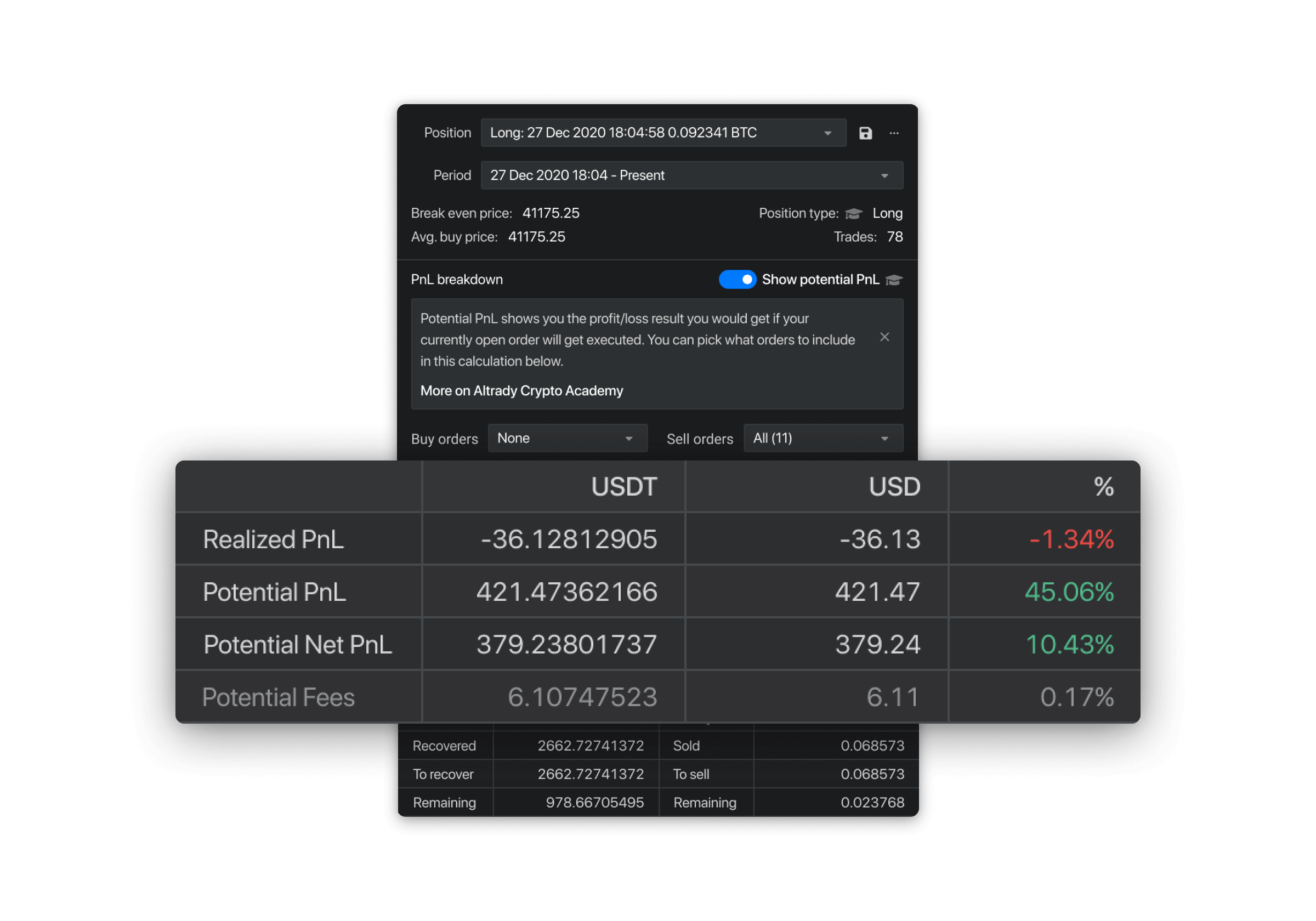 Level Up Now
Overwhelmed with the complexity of the cryptocurrency world? Bring your trading experience to another level with the power of cryptocurrency trading software Altrady, your best bitcoin trading platform choice