Are you in profit?
Track the progress and performance for each position across all accounts
No matter how many trades you make, with Altrady you always know where you are in terms of profit and loss. We automatically calculate your past trades, including fees paid to exchanges.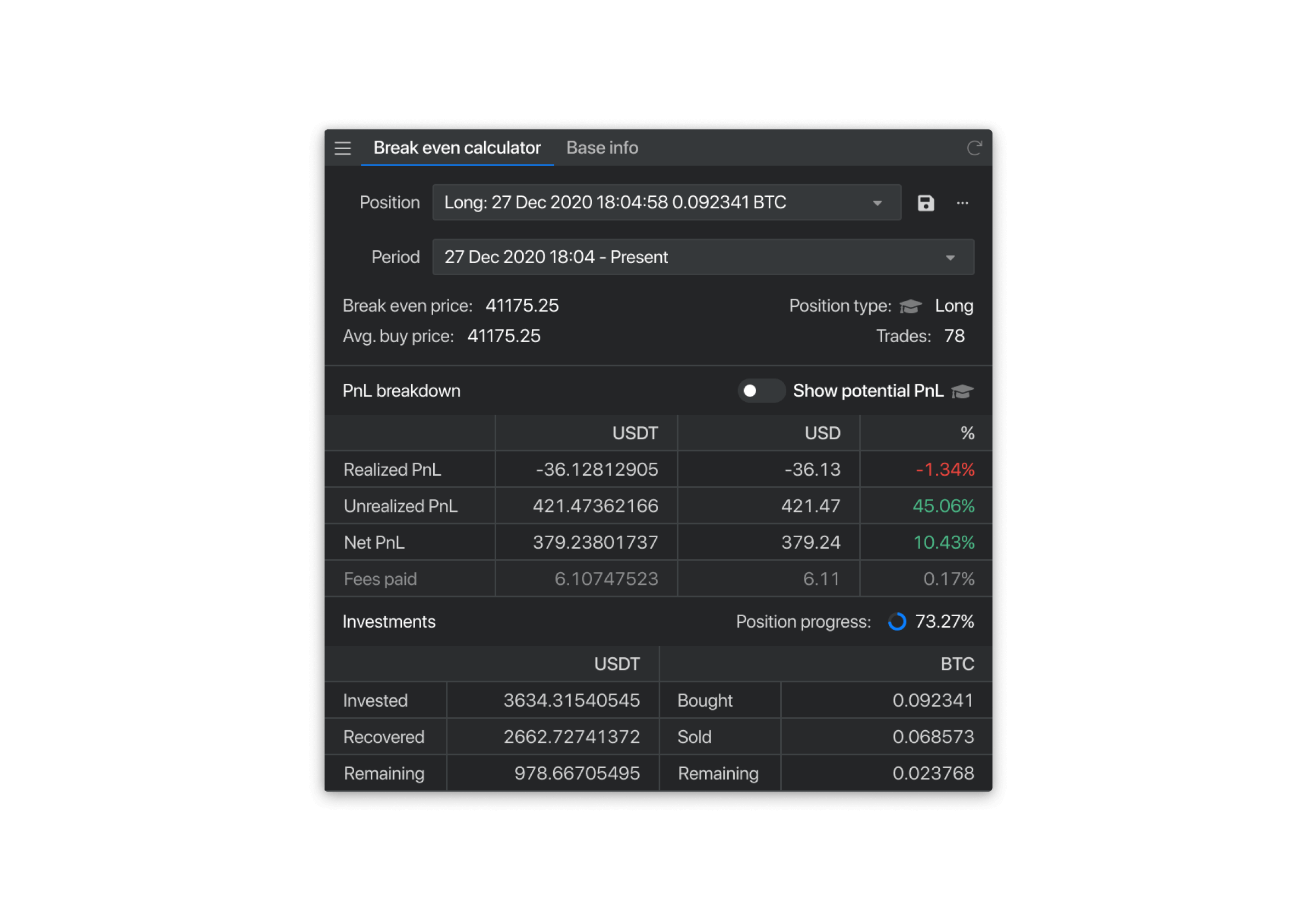 Stay above
Know your break even price
No need to put every trade on excel sheets anymore, when you use Altrady we calculate everything for you.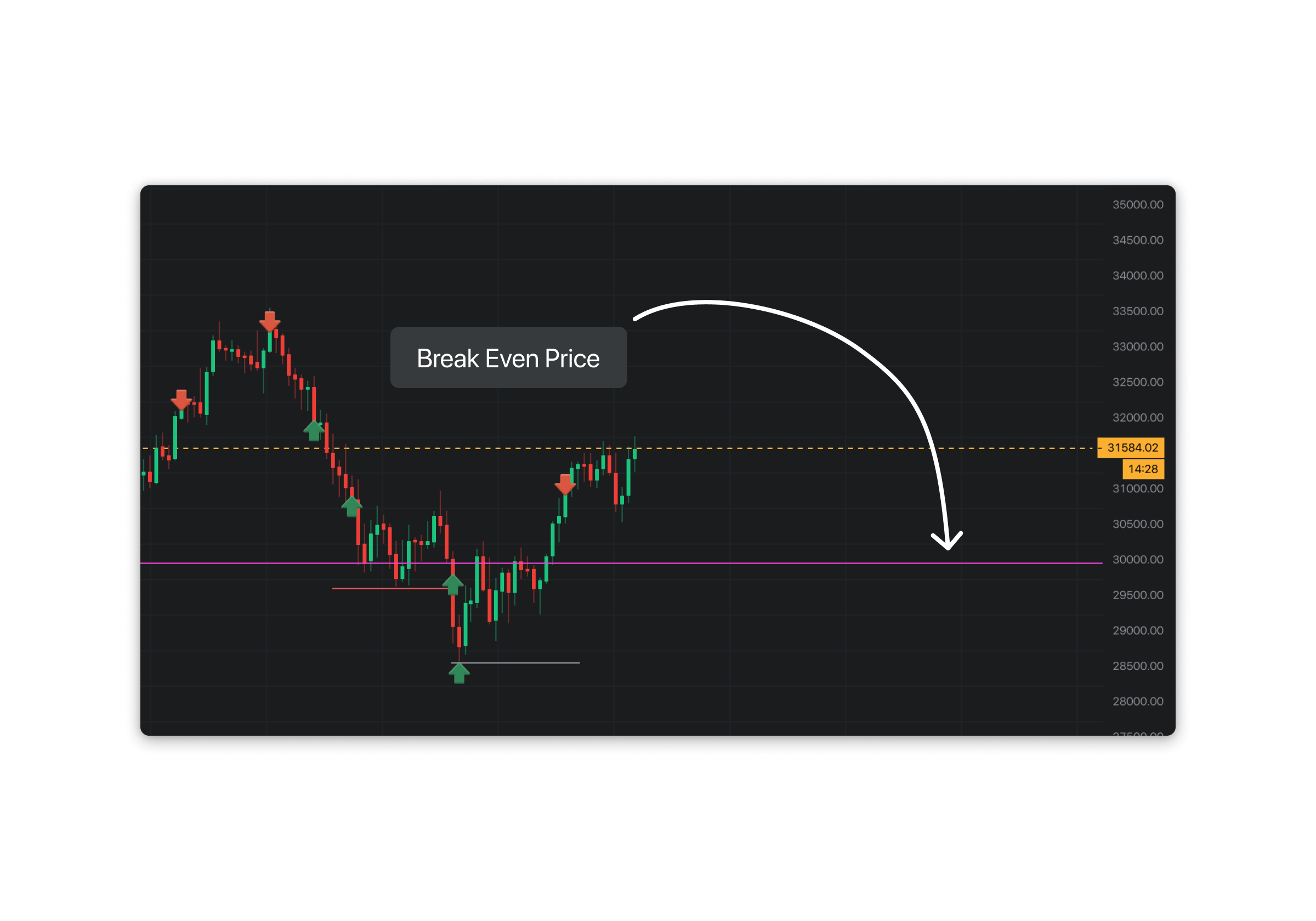 Number matter
Track the amount of coins bought and sold
Forget about checking tables of closed orders to see how many coins you've bought and how many of them you need to sell to close the position.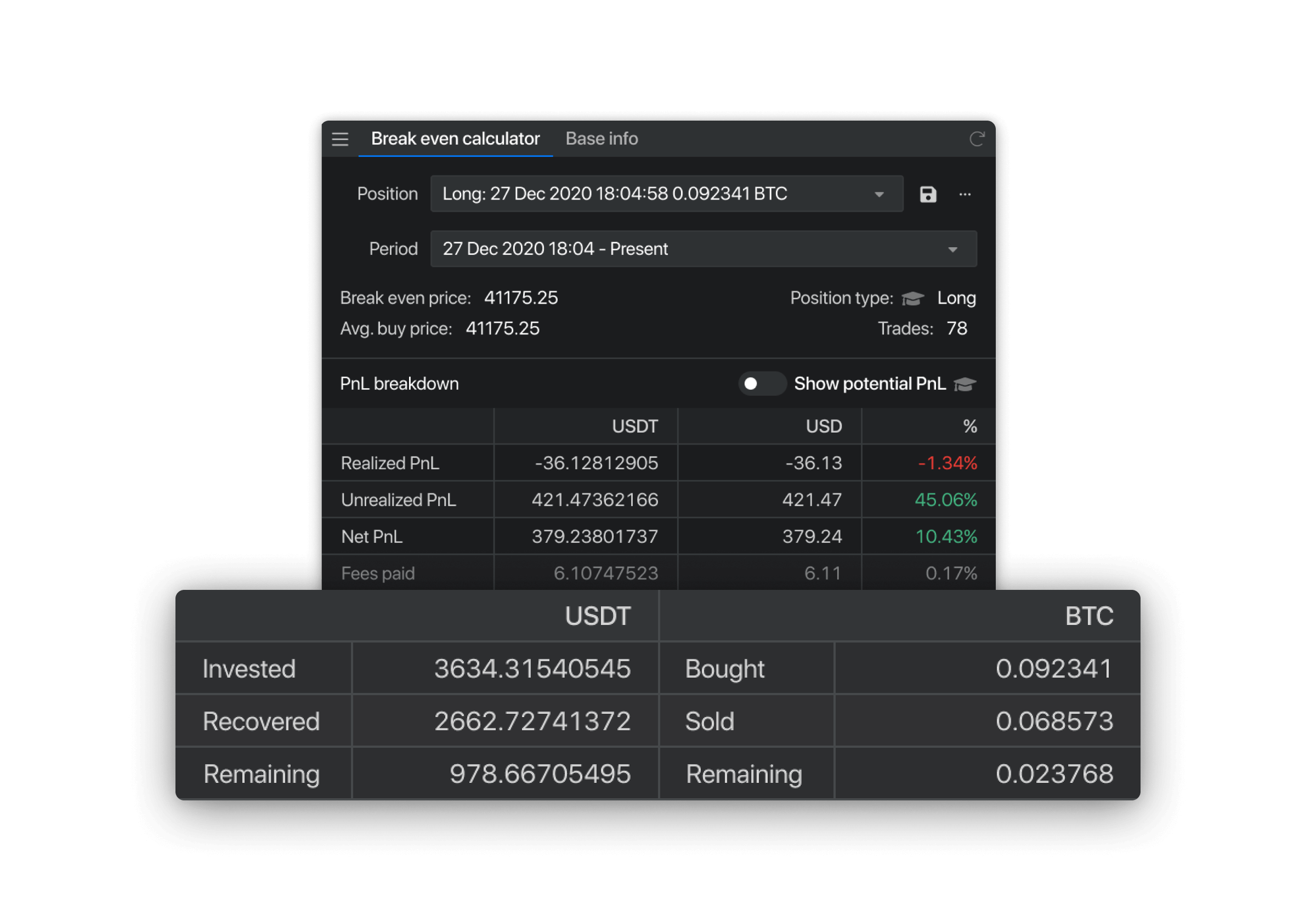 Check potentials
Find out your potential PnL (coming soon)
With a click of a button you can find out what your profit will be if all open orders are executed.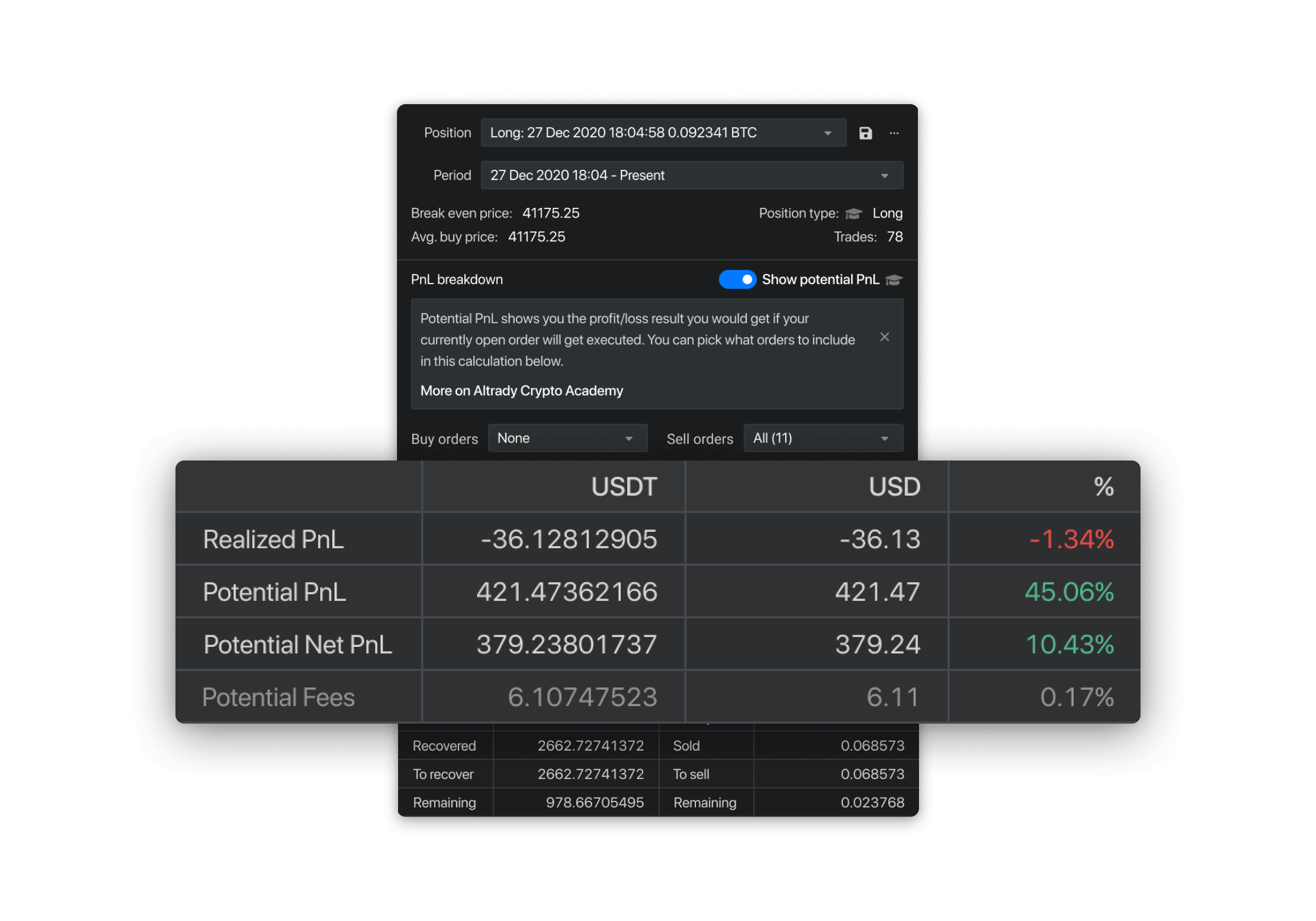 Use trading with other features
Level Up Now
Overwhelmed with the complexity of the cryptocurrency world? Bring your trading experience to another level with the power of cryptocurrency trading software Altrady, your best bitcoin trading platform choice