Altrady vs coinigy
Here's Why Altrady Is The Best Coinigy Alternative
Find out the game changing benefits of Altrady cryptocurrency trading platform.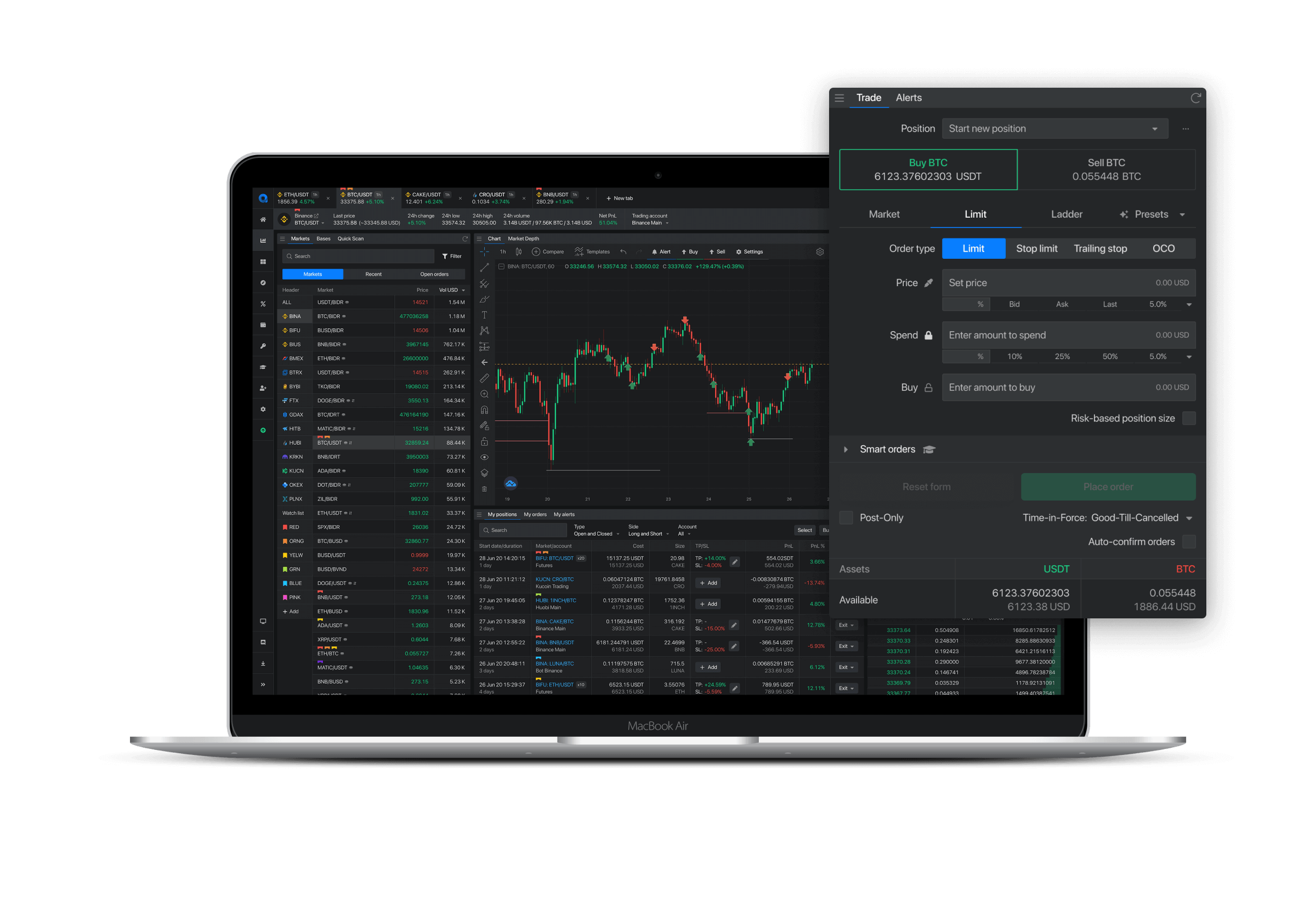 Alerts
Altrady vs Coinigy Altrady's Real-Time Crypto Alerts Help You Achieve Your Profit Goals
Receive your alerts in seconds and not minutes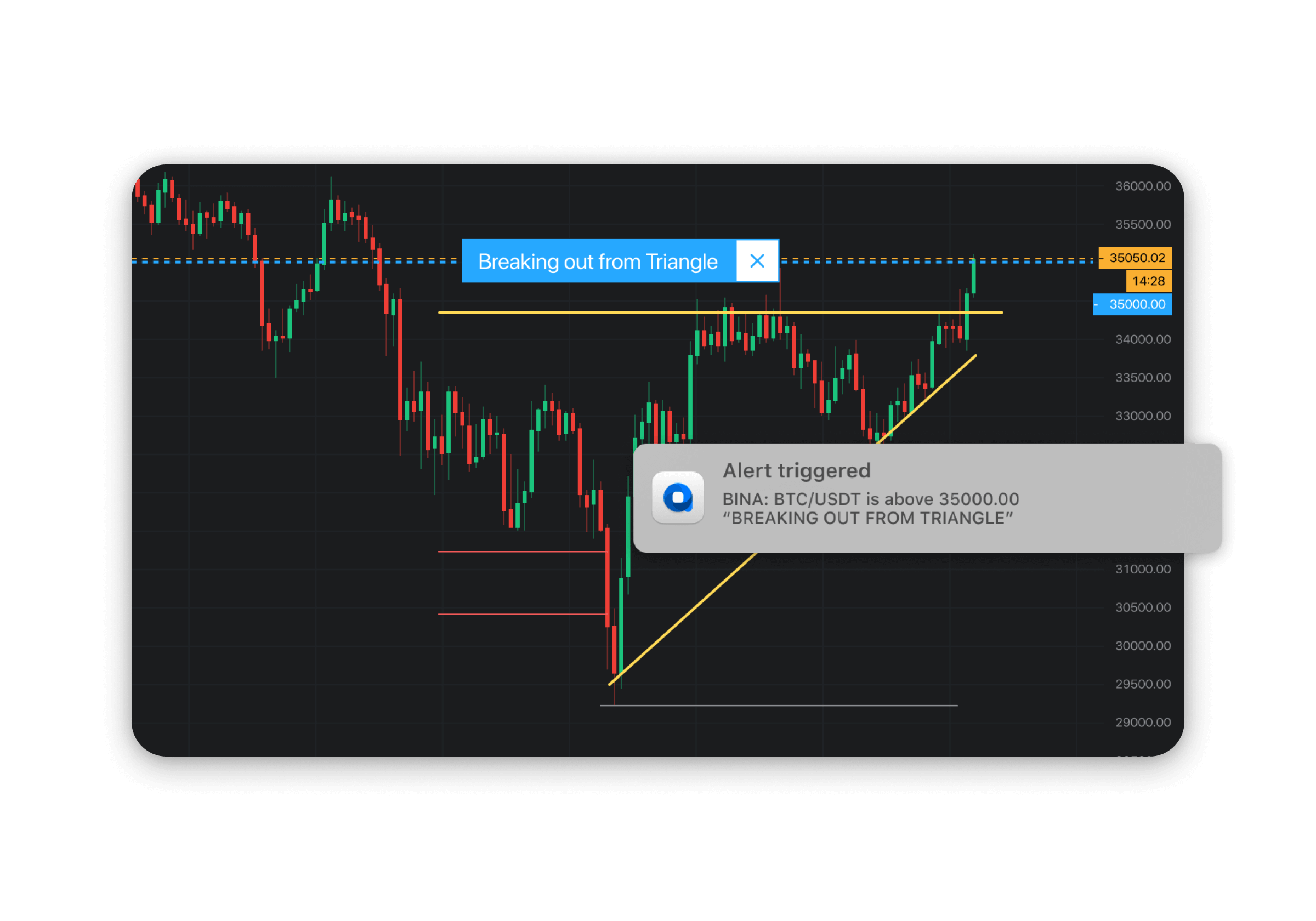 Altrady's Real-Time Crypto Alerts Help You Achieve Your Profit Goals

Altrady
With Altrady, real-time is as real as it gets. You get accurate updates up-to-the-second - no lags and no extended waiting time, unlike other multi-exchange trading platforms.

Coinigy
Coinigy alerts often come in minutes after the price is triggered. This can cause you to lose an opportunity to enter or exit a particular market.
Altrady Real-Time Order Notifications Offers You Opportunities for Success

Altrady
Altrady also processes real-time order notifications. Knowing when your order is filled is crucial to not miss your profit target. Orders placed through Altrady are monitored with their websockets connection. This allows Altrady users to receive order notifications in real-time.

Coinigy
In contrast, order notifications from Coinigy often come in minutes after the order is filled. Again, this can cause you to miss a profitable trading opportunity.
TRADING ANALYTICS
Trading Analytics: Coinigy Versus Altrady
Altrady's Trading Analytics Help You Analyze Indicators and Evaluate Your Trading Performance for Better Decision-Making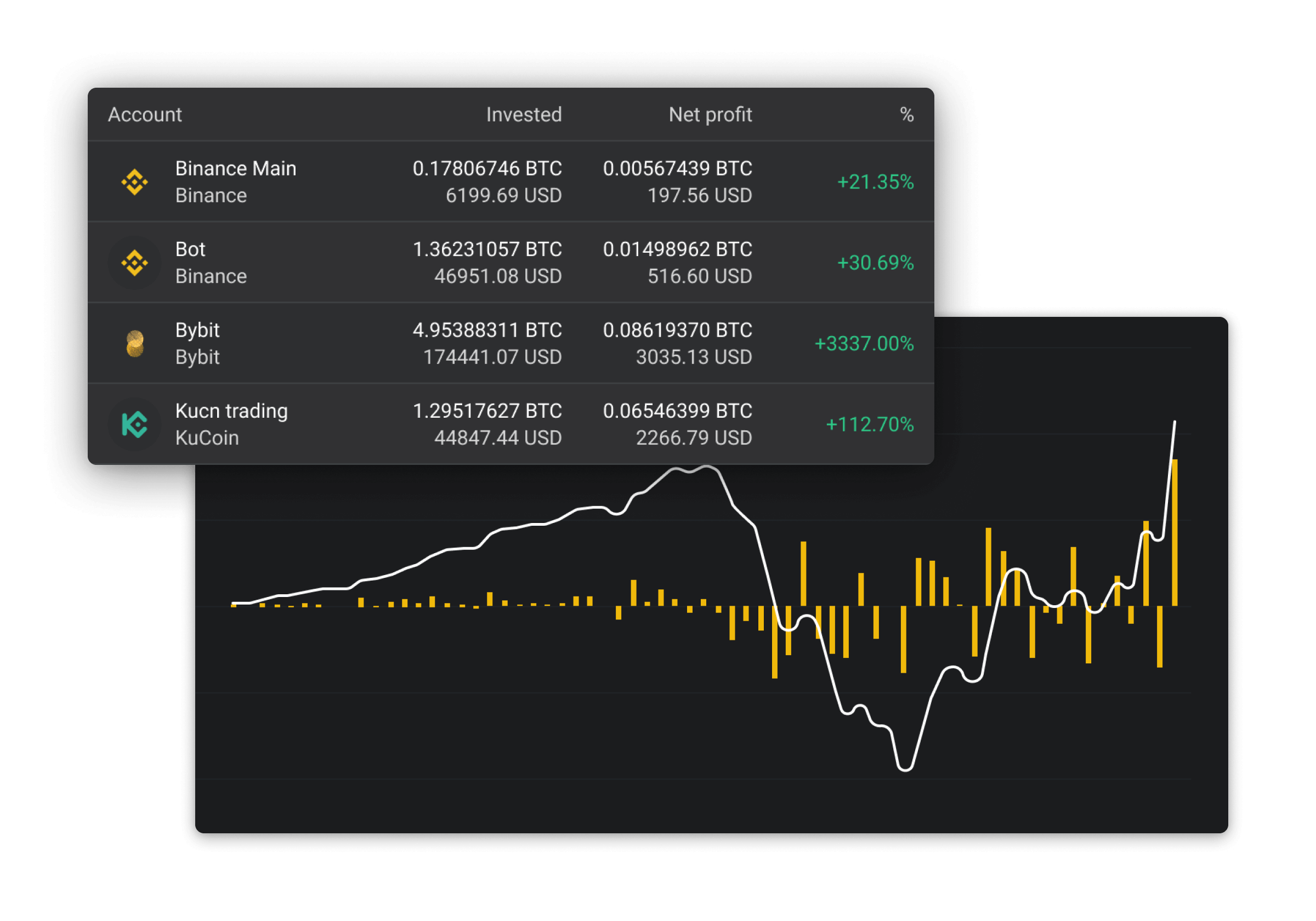 Trading Analytics is vital to your success. It helps you make profitable trading decisions amidst the abundance of market information and the complexity of patterns in the crypto trading world.

Altrady
Altrady's Trading Analytics provide you with comprehensive details about your trading performance over a certain period and throughout your trading lifetime. It presents relevant trading information such as your current balance, total amount invested, net profit, win rate, realized/unrealized profit, total assets recovered, average loss, and much more. Altrady's Trading Analytics also features a growth chart that lets you visualize your trading performance and asset growth throughout your trading journey. Hovering over a point on the chart shows you more specific information such as your remaining investment and your profit for that particular period.

Coinigy
The current version of Coinigy includes both an Orders page and a Portfolio page that lets you track your buy and sell orders as well as your coin balances across exchanges and accounts. However, it does not feature a Trading Analytics page that can give you a detailed account of your trading history and performance summary.
Charts
Charts
Altrady's Interactive and Customizable Crypto Trading Charts Empower You to Strategically Spot Trends and Patterns with Convenience and Ease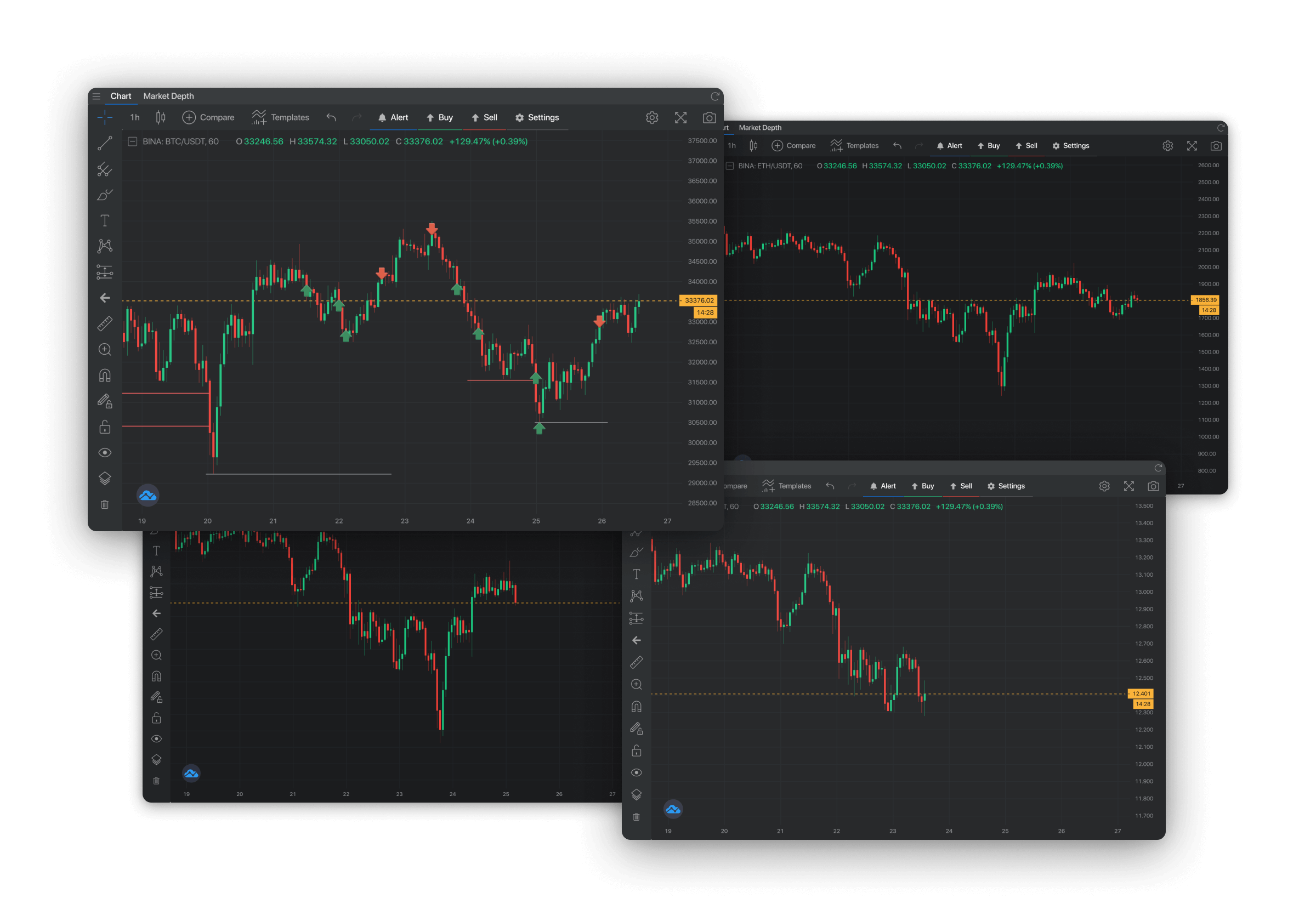 Charts are essential elements of any crypto trading platform. Through charts, we get to see what's happening in crypto markets, and we get to discover patterns that help us find profitable trading opportunities. Altrady's management has designed your crypto charts to become customizable and interactive so that you can see the most relevant information with ease and be able to use such information to your advantage.

Altrady
Altrady's Charts page is extremely helpful for both beginners and professionals who want to conveniently monitor their favorite markets and to easily find noteworthy market trends. You can choose to see 4 charts at once on your screen, focus on a single market, or play with several charts depending on your liking. All charts are high-definition for clear viewing of coin market movements. They also include technical indicators, drawing tools, and a screenshot feature for better interaction with your charts.

Coinigy
Coinigy's Board allows you to view multiple crypto charts on your monitor. Create a board with custom panels that could include market charts, orderbook, market depth, news feed, and more.
Scanners
Altrady vs Coinigy Crypto Market Scanner
Crypto Base Scanner & Quick Scanner are Unique to Altrady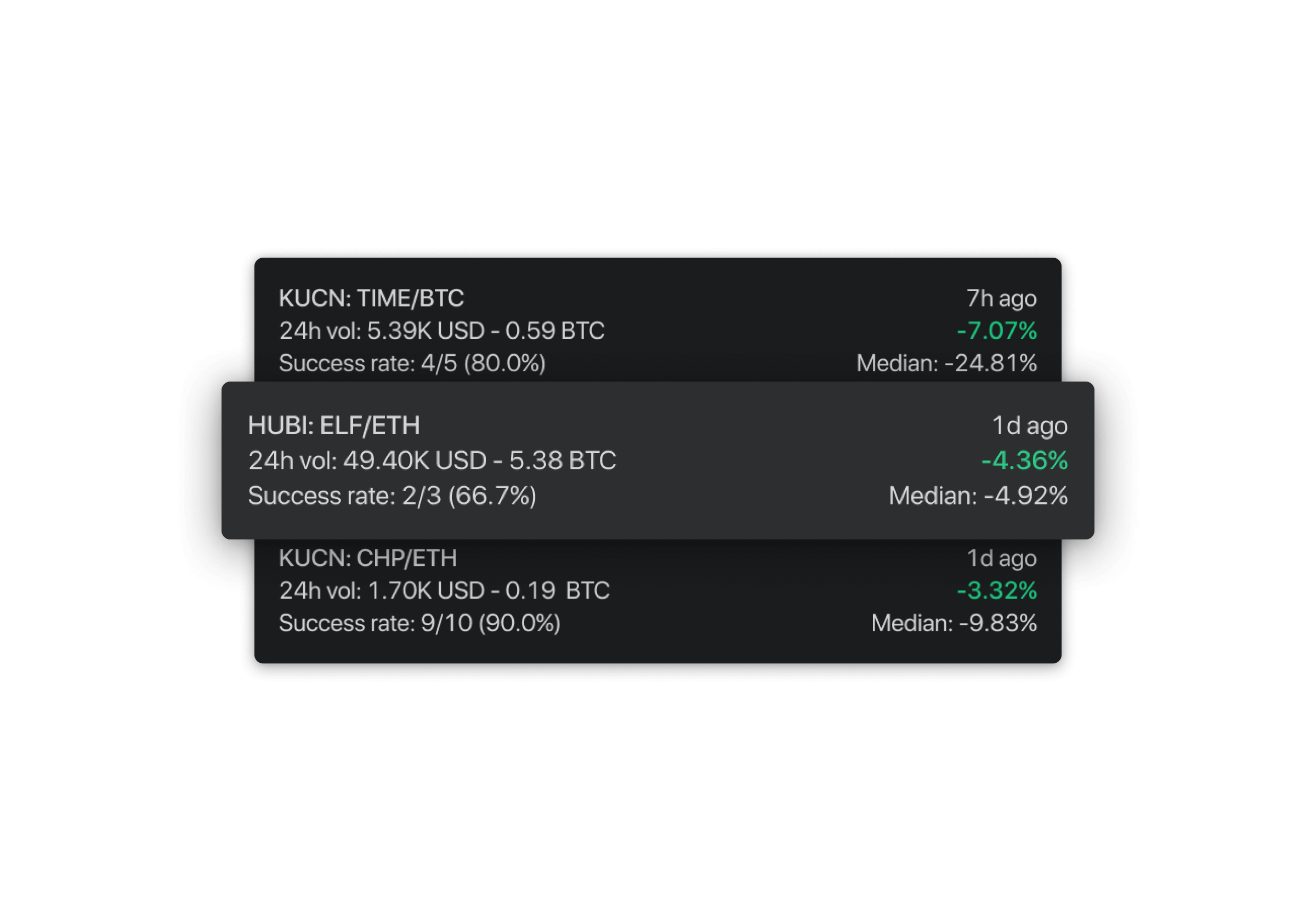 Both Altrady and Coinigy have crypto market scanners that can automatically monitor thousands of cryptocurrency markets 24/7. However, what is unique to Altrady is its specialized crypto scanners called the Crypto Base Scanner and Quick Scanner.

Altrady - Crypto Base Scanner
By using Altrady's Crypto Base Scanner, you can take advantage of price volatility to gradually build your digital assets. It is perfect for QFL traders or those who use the base strategy.

Coinigy - Crypto Base Scanner
Doesn't have anything similar

Altrady - Crypto Quick Scanner
Allows users to be immediately notified when huge and sudden price drops happen to a market. Through this tool, traders can have the chance to easily take part in profitable trades.

Coinigy - Crypto Quick Scanner
Doesn't have anything similar.

Altrady - Arbitrage overview
Not supported.. yet

Coinigy - Arbitrage overview
Coinigy only offers an arbitrage overview.
Make your trading life easier with Crypto Market Scanners
Portfolio
Altrady vs Coinigy Portfolio Management
Altrady has Advanced Portfolio Management Features for Insightful Trading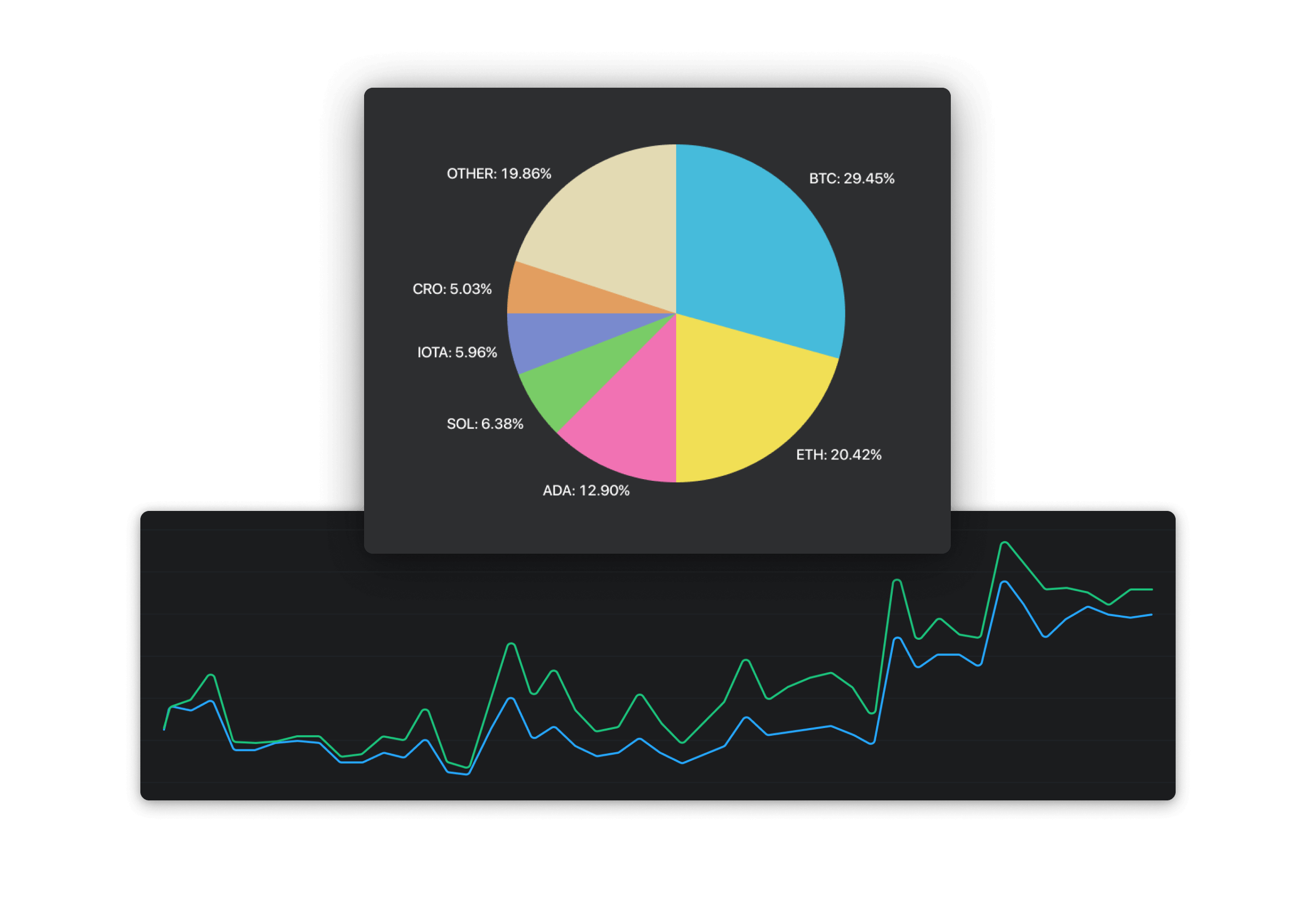 Altrady
Altrady's Portfolio automatically monitors the dynamic movement of users' crypto funds while trading. Through the accurate and up-to-date information reflected on the Altrady portfolio, traders can now have better decision-making that is guided by the insightful analysis of their fund growth, decrease, and percent change.

Coinigy
Coinigy can show your assets across exchanges but it fails to present you with important information on how your assets have grown in a particular period. This could cause you to miss the opportunity of selling "free" coins for a great price.
Layout
Altrady vs Coinigy Trading Page Layout
Altrady Gives You a Personalized Experience through a Customizable Dashboard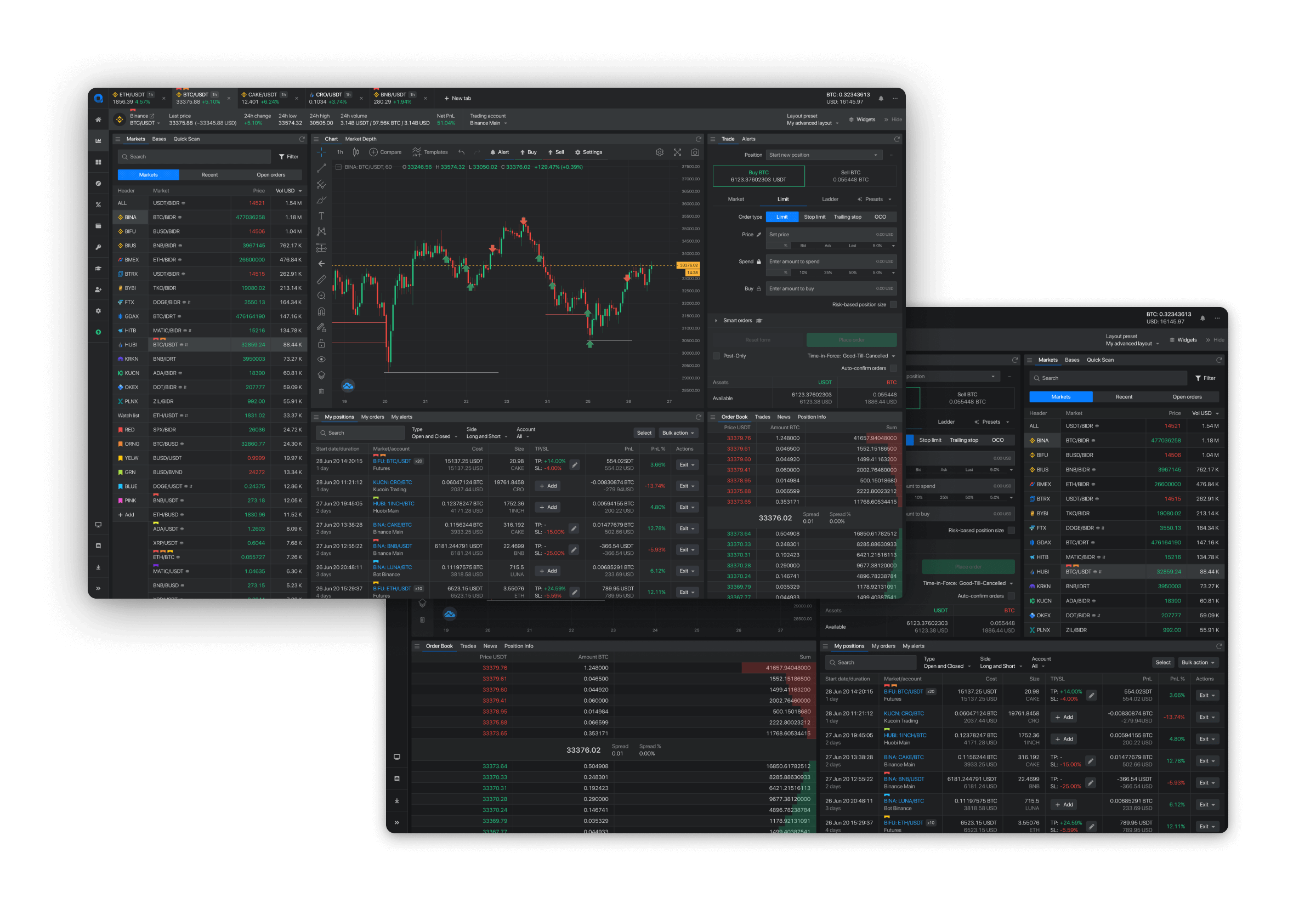 Altrady
A lot of traders have their own opinion on what information is more critical for their trading style. At Altrady we allow you to fully customize the layout and place the information on the screen where you want it.

Coinigy
Coinigy uses a fixed layout and that might not fit your needs.
Create Your Desired Dashboard
Tools
Altrady Automatic Position Tracker To Monitor Current Trades
Altrady Trading Software Tools Developed By Traders For Traders! Benoist is the brain behind the code, not just the CEO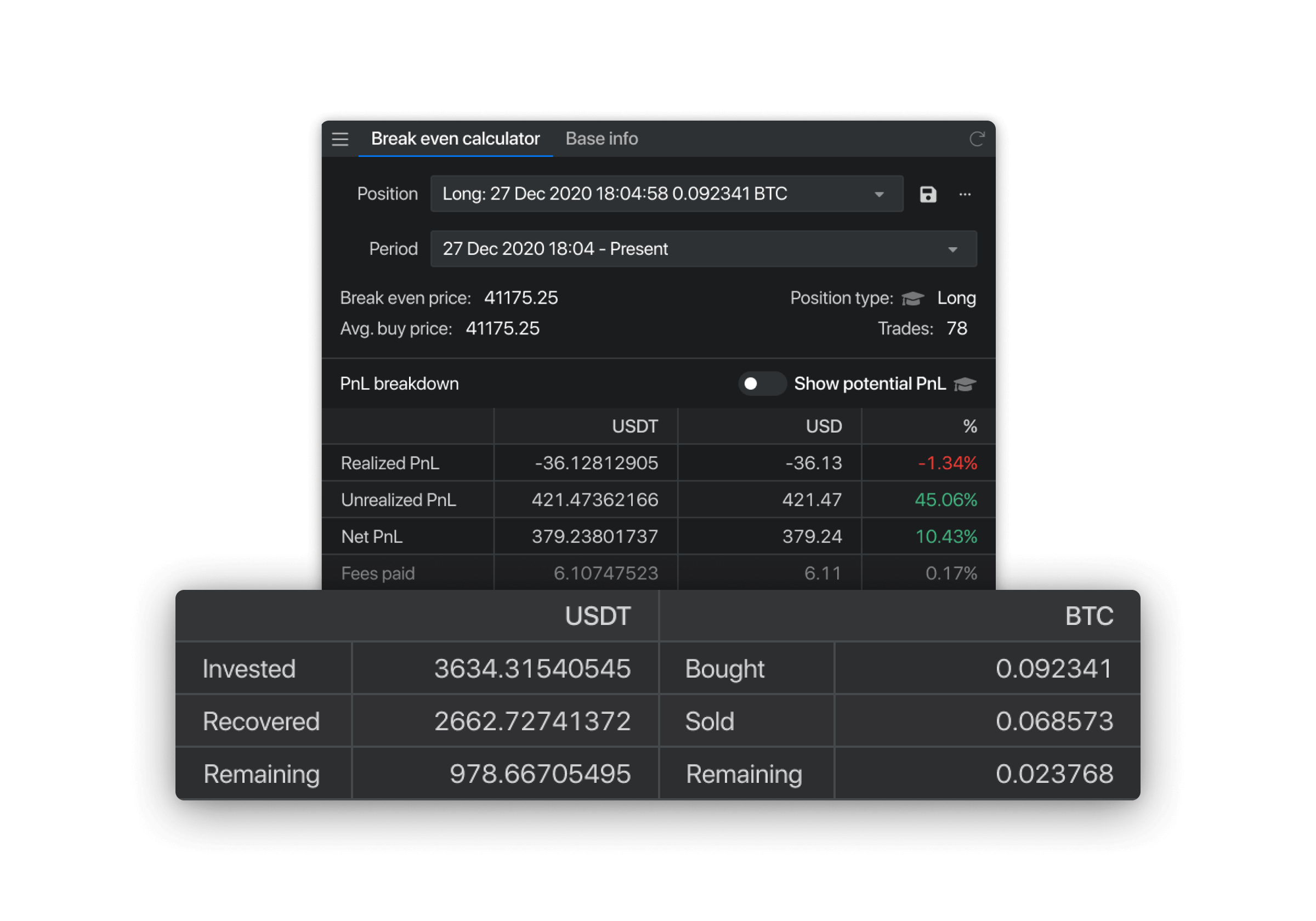 Altrady
An automatic position tracker is a necessary crypto trading software tool that enables you to keep track of current trades that you have running. Subscribing to the Altrady crypto trading platform gives you this advantage

Coinigy
Coinigy offers trade history and order history. You will have to use an external tool like a spreadsheet to make calculations for your positions.
Tools
Altrady Automatic Break-Even Calculator To Minimize Risks And Maximize Profits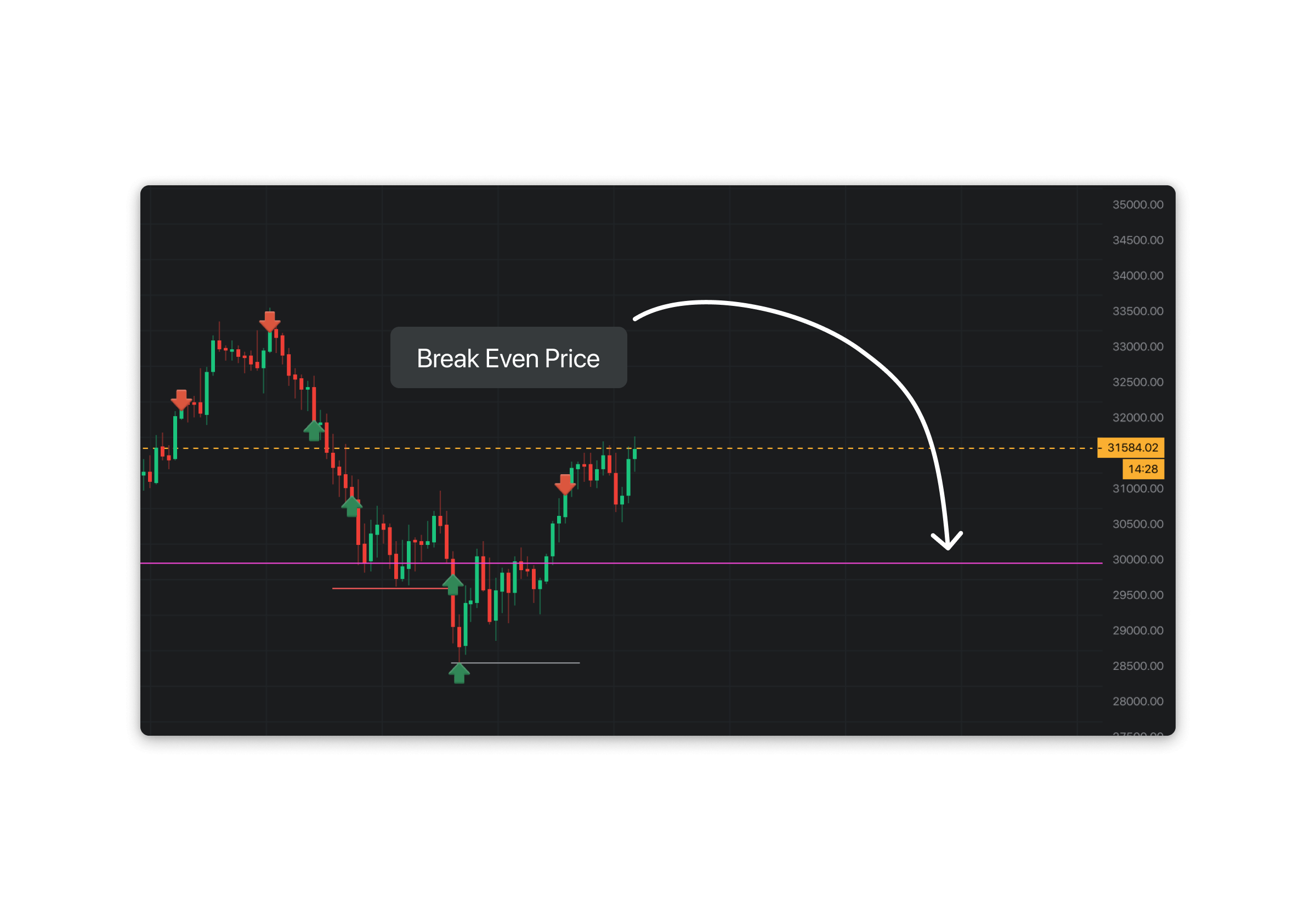 Altrady
Altrady's break-even calculator works exactly to fulfill such purpose of minimizing your trading losses. It is among the most loved tools of crypto traders because it allows them to have an immediate break-even calculation without having to use an external application like a spreadsheet.

Coinigy
Unfortunately again for Coinigy, you can only access your trade and order history. To know whether or not you have met the break-even point, you will need to open an external application such as the spreadsheet to make your calculations.
Check Out Our Trading Software Tools
TRADING FUNCTIONS
There are different order types for different trading strategies, methods, and goals.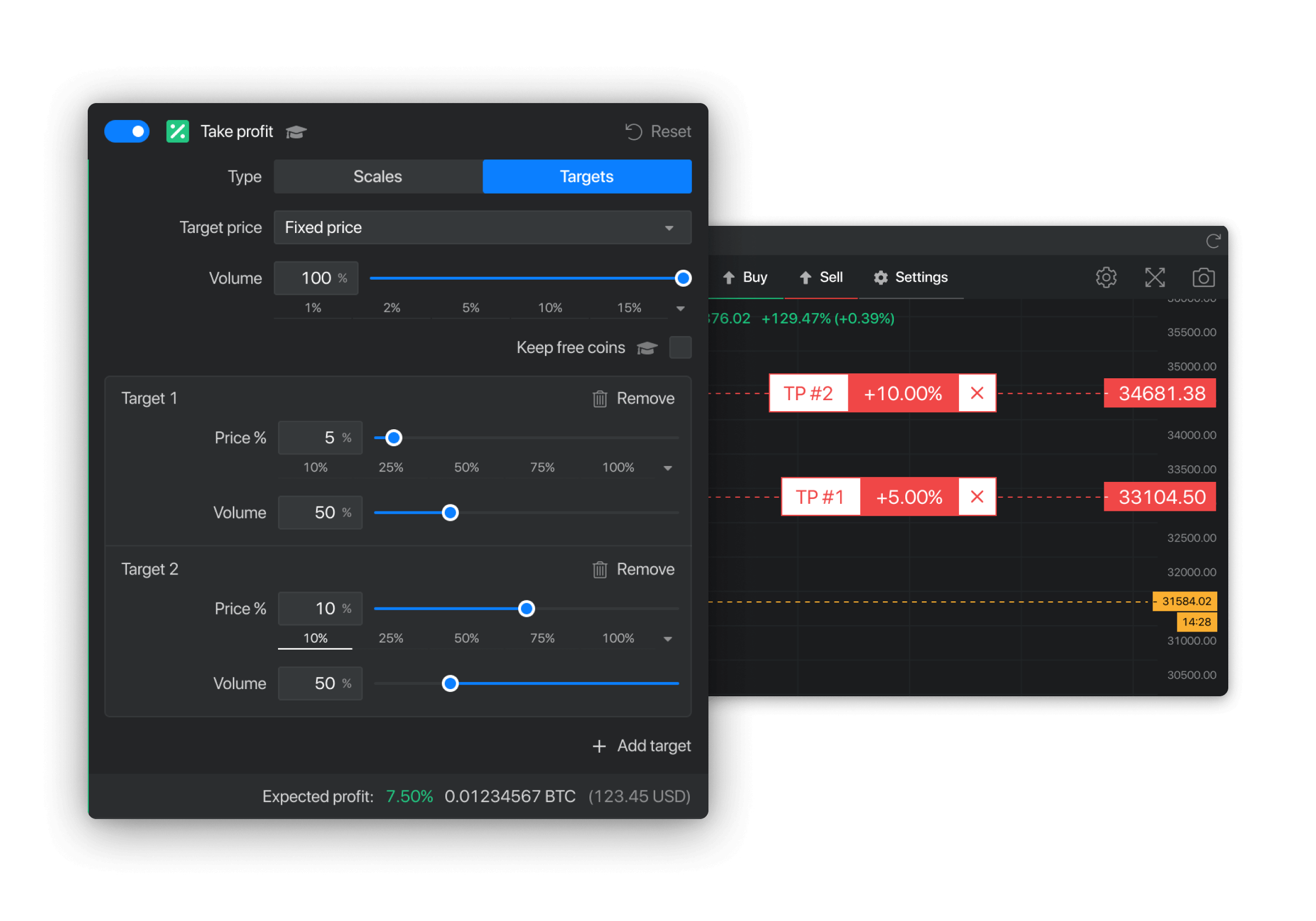 Altrady
Altrady supports five different order types. Expanding their order types to include limit ladder and OCO allows their users maximize their potentials and reduce their risks through the layering technique. It gives traders the option to easily place multiple orders at the same time using several mathematical formulas to spread the orders apart.

Coinigy
With Coinigy, you can only place market orders, limit orders, and stop limit orders. Although they have an advanced order type through the stop limit, they use their own system to place the orders. While this is great for exchanges that do not support stop loss limit, limit orders may be placed too late and result in losing the trade.
TRADING FUNCTIONS
Altrady Allows Trade Import from Exchanges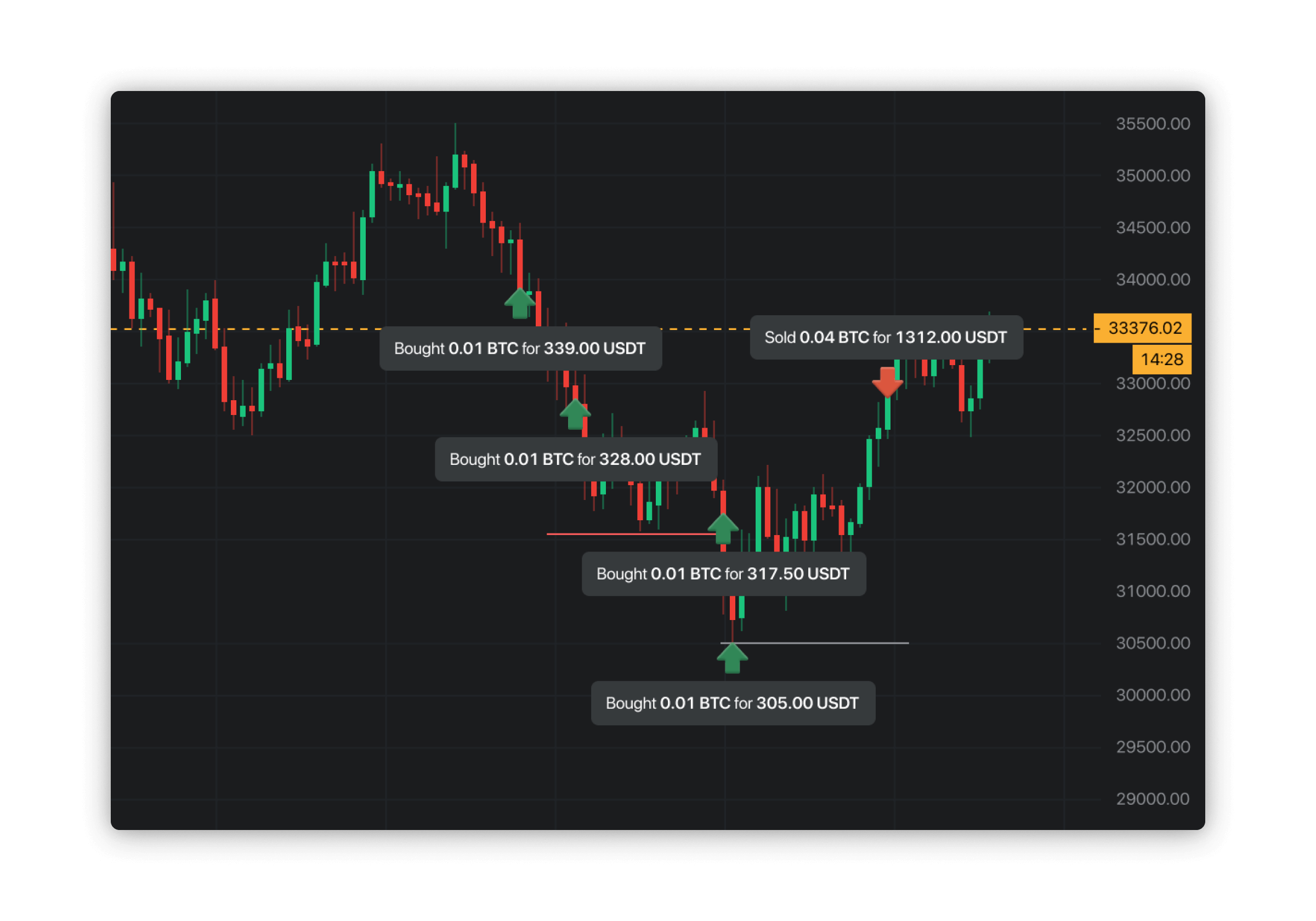 Altrady
Having all your trade history in one place is crucial to keep track of all your assets and positions. Through the trade history, you will be well-informed of your current trading status and help you avoid making the same trading mistakes of the past. This is the very reason why Altrady has allowed the importation of your trades from the exchanges.

Coinigy
Coinigy, however, doesn't have this feature. It only shows what they can reasonably retrieve from the exchanges.
TRADING FUNCTIONS
Altrady's Notes Widgets Serves as Your Integrated Trading Journal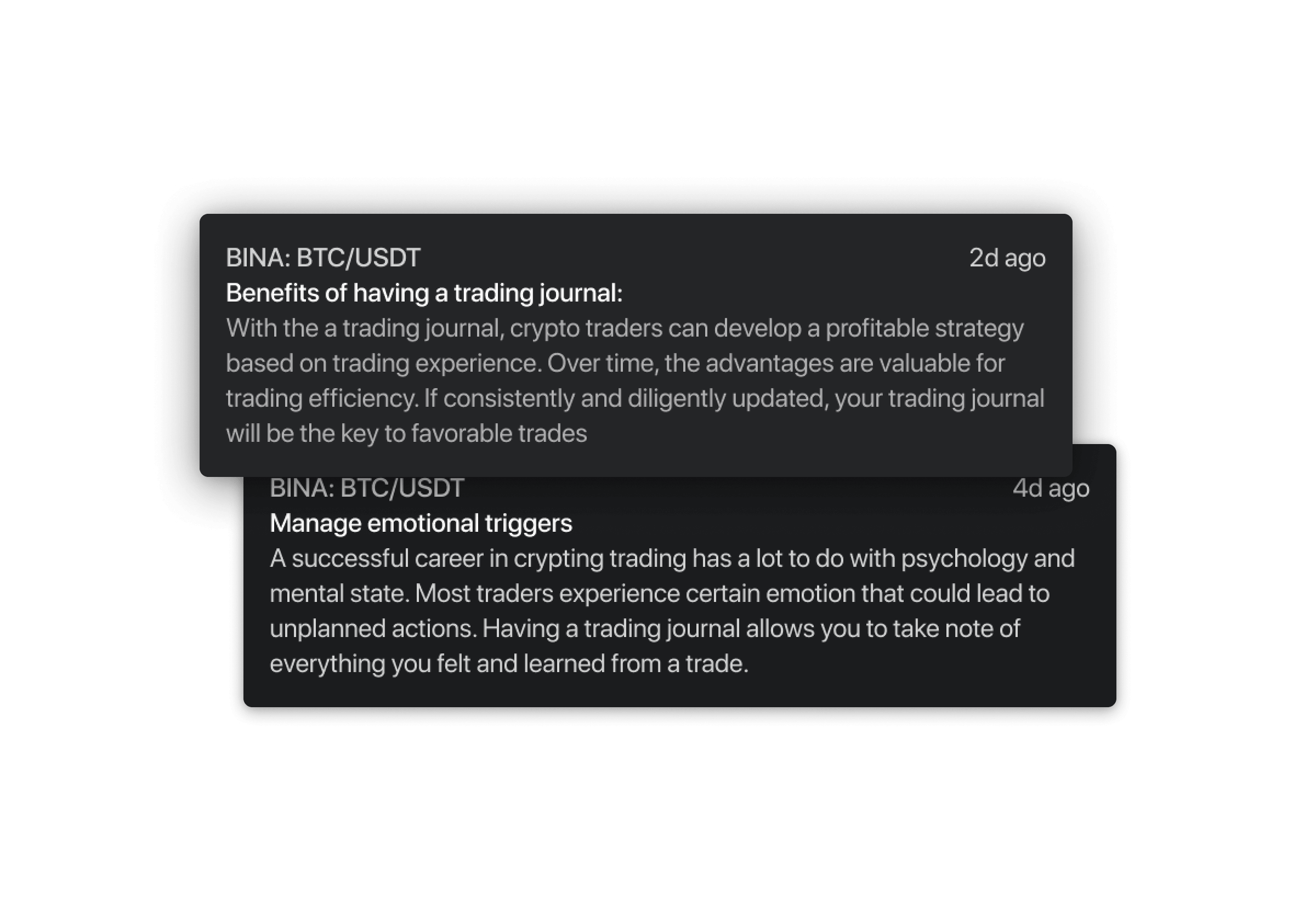 Altrady
To effectively record your market observations and trading thoughts, Altrady has added the Notes Widget as one of the newest tools in the latest version of the crypto trading software, this addition is perfect to keep track of your best cryptocurrency investments.

Coinigy
Coinigy allows you to store the notes in the charts but you can't see your notes from different markets in the same place.
Reviews from Trustpilot
We proud of what our users say about their experience with Altrady.
Cristi Duma
Altrady is a complete crypto trading platform made by traders for traders. The UI is clean and highly customizable. The UX is simple and intuitive. It integrates some of the most popular exchanges into one easy to use interface. The dev and support team are fantastic and they are continuously developing and improving the platform. This is, by far, the best crypto trading tool on the market and it's getting better and better every day. Well done!
Aristide
Pretty good software, the UI/UX is amazing, the base scanner / quick scan is a pretty usefull tool, everything to get you started trading crypto. The dev team is amazing, the support is amazing, the only missing thing is some advanced trading features but as we can see this is actively developed with a lot of efforts so this can only get better & better, can't wait to see the futures updates ! :D
Chris Bearden
A+ experience with the trading platform and the support. They are very professional and helpful in getting you setup and started off to trading.
Marius
I have used several tools in the last year (varying from Tradedash, Hypertrader, Binance App/web, Bitvavo etc.), and I came to Altrady because (in the end) it had additional functionality (base scanner, QFL) and it used a lot less CPU power than others tools out there. The support is absolutely good and I think I have really good value for my money.
Philip Meir
Awesome trading platform, Their support is great as well, Benoist from AT always brings a solution for any problem! Every question you have or suggestion they take it serious, big thumbs up for the Team! 👍
Jan van der Pas
It's the best crypto trading platform out there. Especially when you want to manage your assets over multiple exchanges. App provides some handy tools to place trades e.g. using a ladder and to analyses your portfolio growth. It also has the function to automatically scan for drops and notify you. I use it to trade automatically. It's a bit of work to set up automatic trading, but I doubled my value on Kucoin with it.
Get 30% Discount with our Annual Plan
To support the global trading community, we are offering special discounts for Annual plan.
Basic
-30%
€17.47
$19.74
€24.95
Essential
-30%
€31.47
$35.56
€44.95
Premium
-30%
€55.97
$63.25
€79.95
Signals
Crypto Base Scanner signals on ApexTrader, Le-Trader, Nefertiti, Zignaly, 3commas, Axion and Anny
Trading Terminal
Trade on several exchanges from our powerful trading terminal.
Portfolio
Manage your assets with historic and current portfolio data
Trading Analytics
Analyze your trading performance and get PNL for all your exchanges and markets
Multi Charts
Open multiple charts on the same screen
Custom Alerts
You can setup your custom alerts.
Position Tracker
Analyze your trading performance and get PNL for all your exchanges and markets
Break Even Calculator
Instantly see your profit margin and know your break-even point for a particular market.
Advanced trading:
Limit Ladder Order
Ladders make it possible to create multiple orders at the same time.
One-Cancel-the-Other Order
An OCO order often combines a stop order with a limit order.
Signal bot
The Signal Bot uses the Crypto Base Scanner as a signal provider. The signals collected by the Crypto Base Scanner are used to automatically place a Smart Order based on bot settings you provided
Base Scanner
Fully integrated Crypto Base Scanner with all current bases and push notifications
Quick Scanner
Market Scanner to find fast up or down price action, including the Fat Finger Scanner.
Grid Bot
Altrady Grid Bot will help you to make successful trades by profiting from price fluctuations even in long periods of time when np clear upward or downward is present
Smart orders:
Take profit
It is a standing order that is placed by specifying a certain price point above the purchase price so that you could sell coins during a quick rise in price and thereby make a profit from it.
Trailing stop
Trailing stop order can maximize your returns and minimize your losses. It is designed to protect your crypto gains by enabling a trade to remain open and continue generating profits during favorable market conditions.
Basic: 2 multi-pair bots, NO grid bot. Concurrent positions, unlimited * > 100 soft limit
Essential Plan: Bots: 5 multi-pair bots (Grid and Signal). Concurrent positions, unlimited * > 100 soft limit
Essential Plan: Quick Scanner: 5 seconds push interval, minimum percentage change: 2%, max rules 20
Premium Plan: Bots: 25 multi-pair bots (Grid and Signal).. Concurrent positions, unlimited * > 100 soft limit
Premium Plan: Quick Scanner: 1-second push interval, minimum percentage change: 0.1%, max rules: 50
Signals Only Save 30%
Access to Crypto Base Scanner signals on: Axion, Anny Bot, Le-Trader, Nefertiti, Zignaly, Trailing Crypto
€9.07
~$15.33
€12.95
Billed annually
Buy Now