Go advanced
Enhance your trading with more ways to buy and sell
Default orders are fine, but with advanced orders you can create ladders, trailing stops and even one-cancels-the-other orders.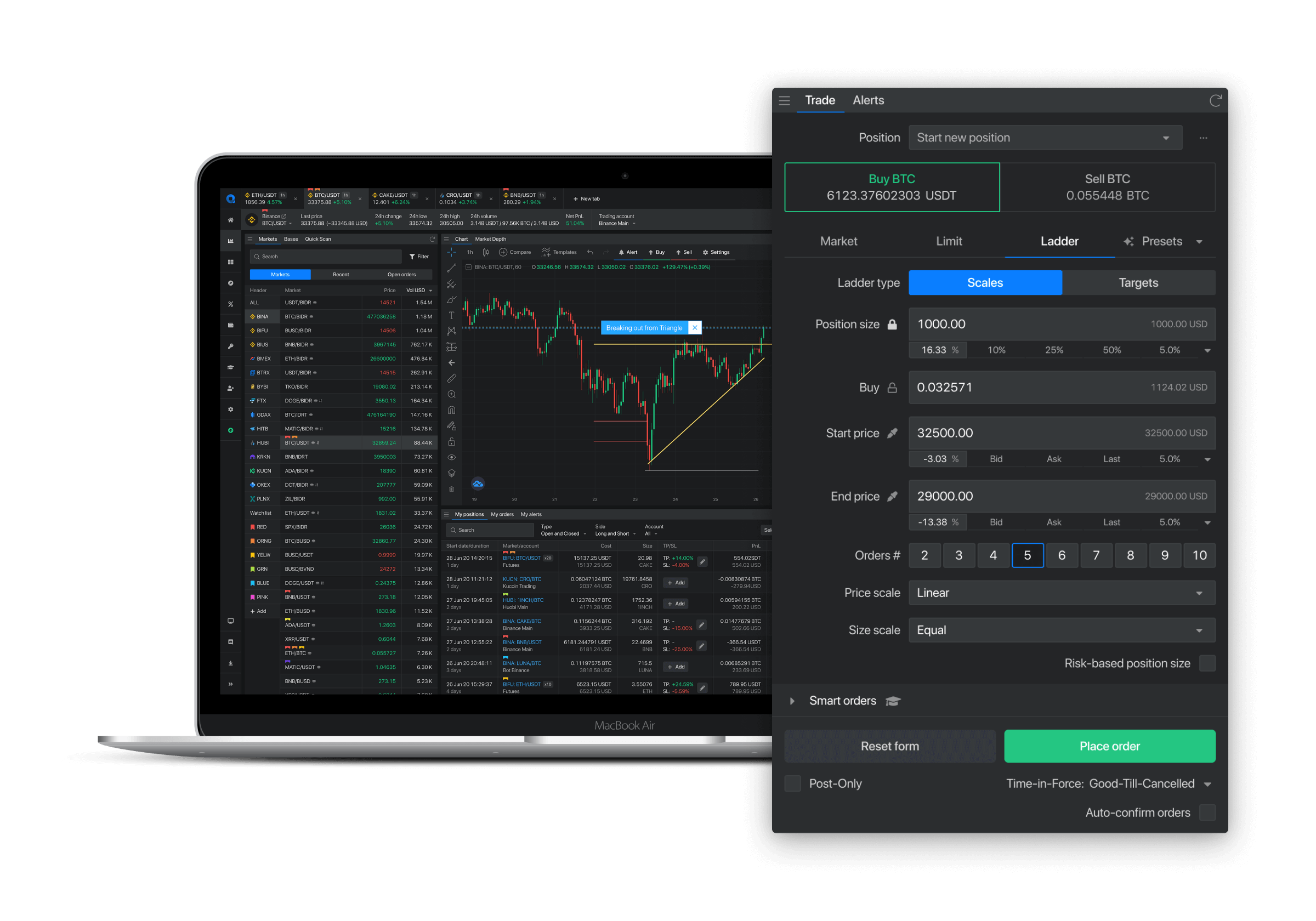 Setup trades faster
Create up to 10 ladder orders at the same time
With limit ladder orders you can create up to 10 orders within a few seconds. It works great for dollar cost averaging into a position as well as exiting a position.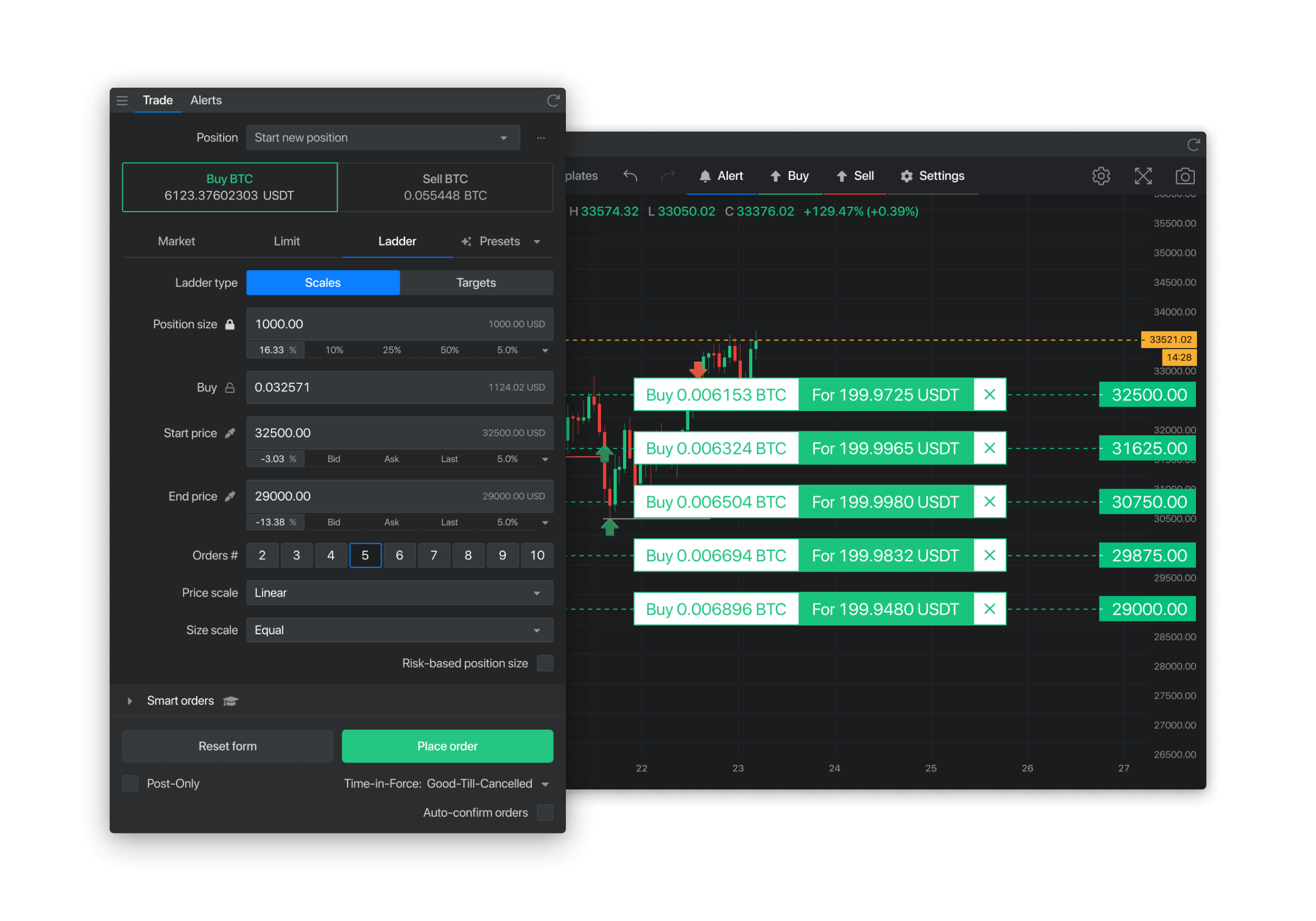 Flexible strategies
Use price and size scales to adjust your orders
With multiple scaling options you can adjust trading strategies, whether you want to have linear price increase with equal order size split, or prefer them to increase exponentially, you can do that in Altrady.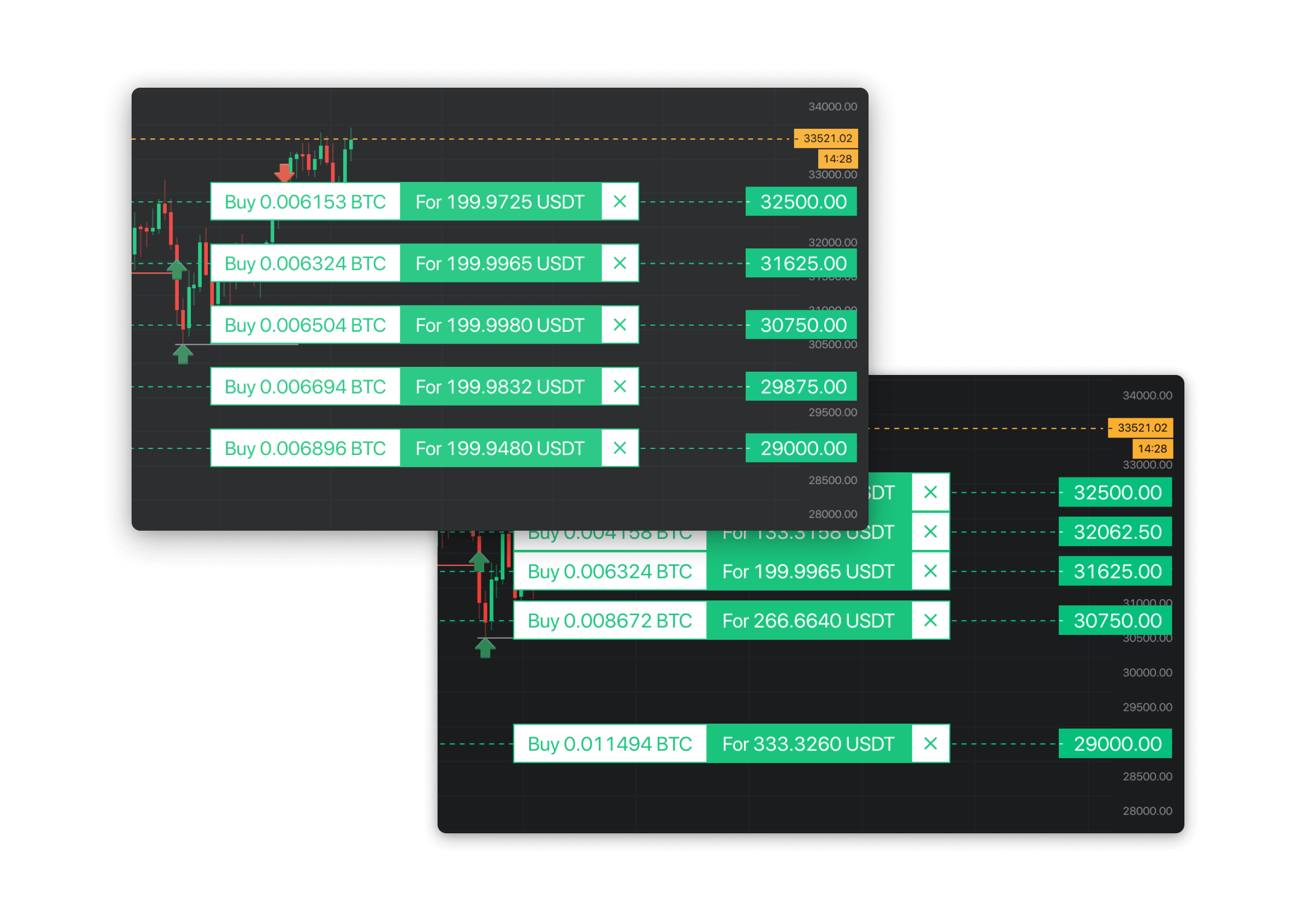 Both ways covered
OCO or One-Cancels-the-Other orders help you
Markets can go up or down, and the best traders are always ready for both possibilities. Sell at a profit when price goes up, or minimize your loss if it goes down.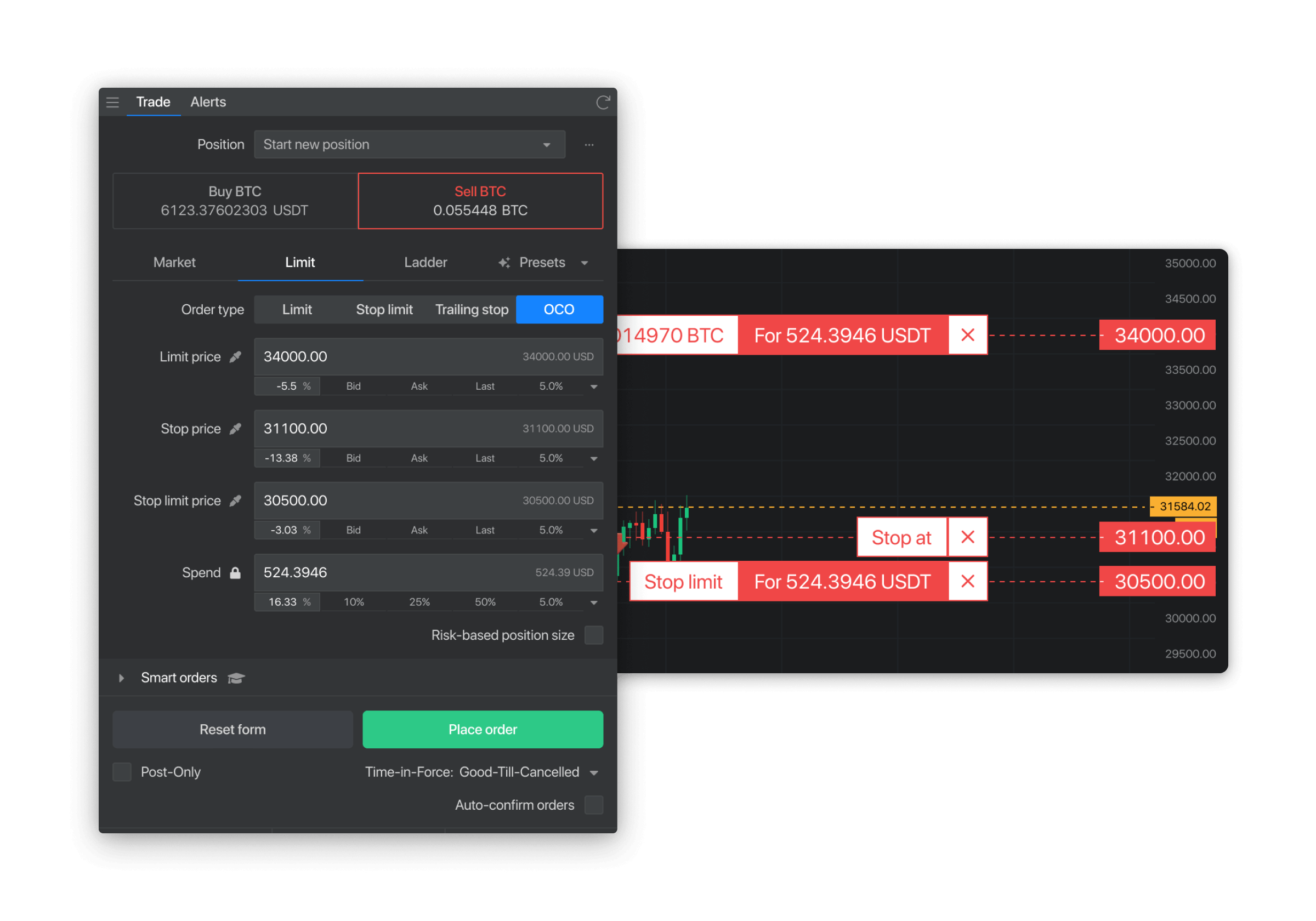 Catch the move
Optimize your entries and exits with Trailing Stop
Instead of trying to guess the correct price level for entry, use a Trailing stop to follow the market price and enter the position as low as possible, or exit maximizing your profits.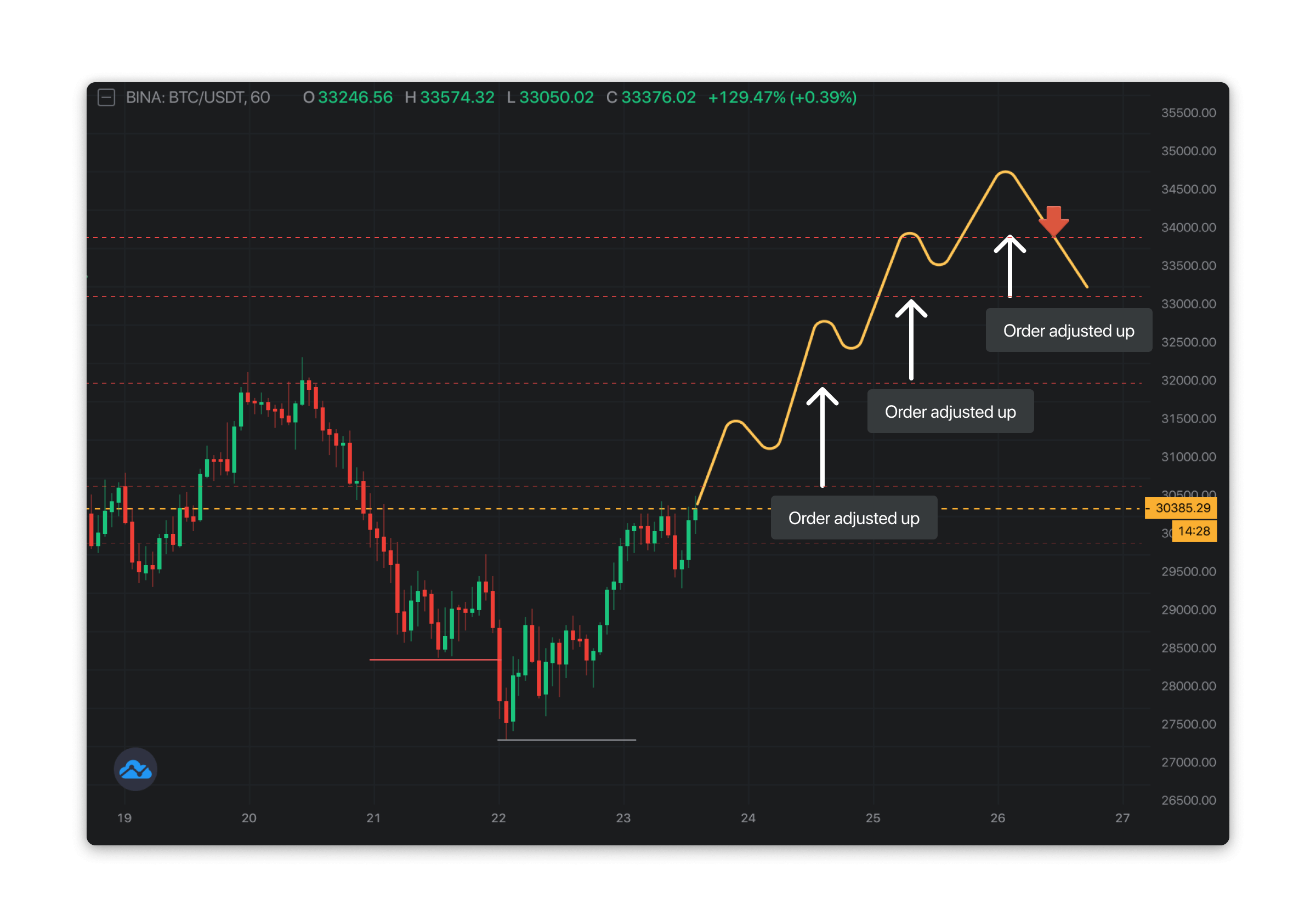 Use trading with other features
Level Up Now
Overwhelmed with the complexity of the cryptocurrency world? Bring your trading experience to another level with the power of cryptocurrency trading software Altrady, your best bitcoin trading platform choice