Portfolio
Keep track of your assets across all exchanges
After you connect your exchange accounts to Altrady, you'll be able to track the changes in your portfolio.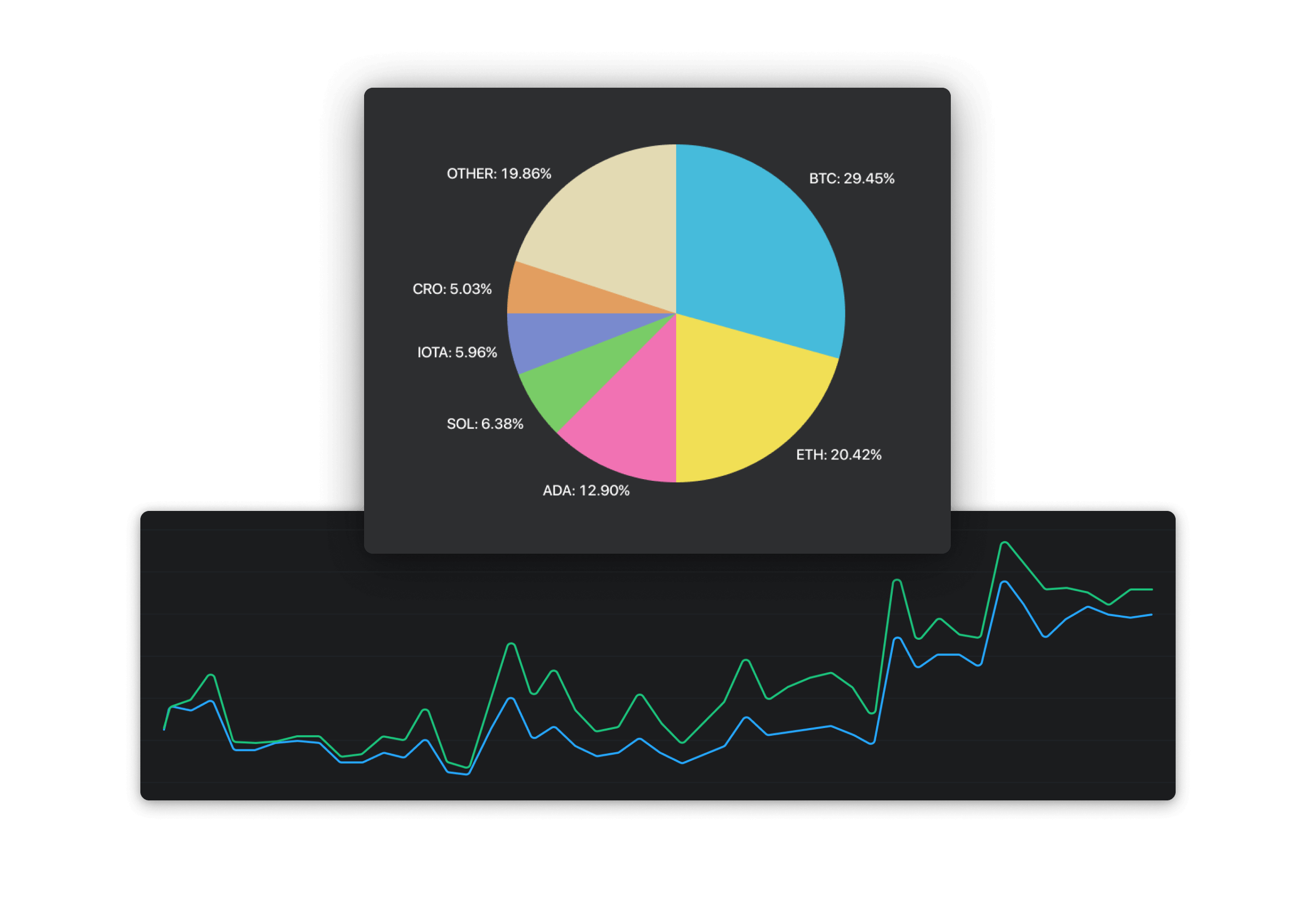 All accounts
Track separate exchange accounts or all of them together
With Altrady you can easily see portfolio information per account, or for all exchanges combined. HODLing and trading accounts all in one place.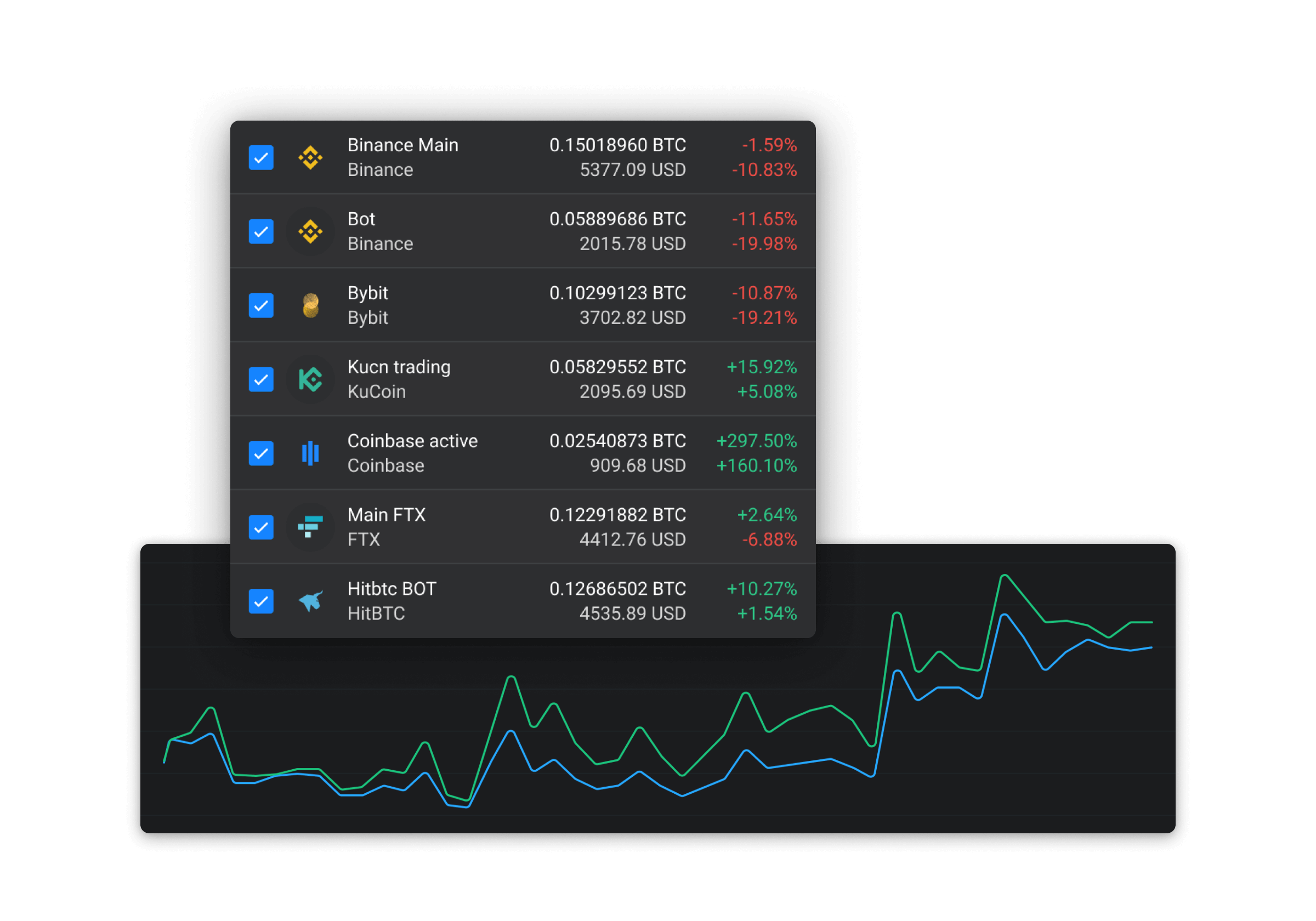 Use trading with other features
Level Up Now
Overwhelmed with the complexity of the cryptocurrency world? Bring your trading experience to another level with the power of cryptocurrency trading software Altrady, your best bitcoin trading platform choice
Try for free