Keep track of your assets across all exchanges
Portfolio Manager
If you are a trader or an investor, keeping track of your asset distribution and value over time is crucial 
to maintain a healthy portfolio.
 Monitor asset value over time, or how its distributed across exchanges and assets.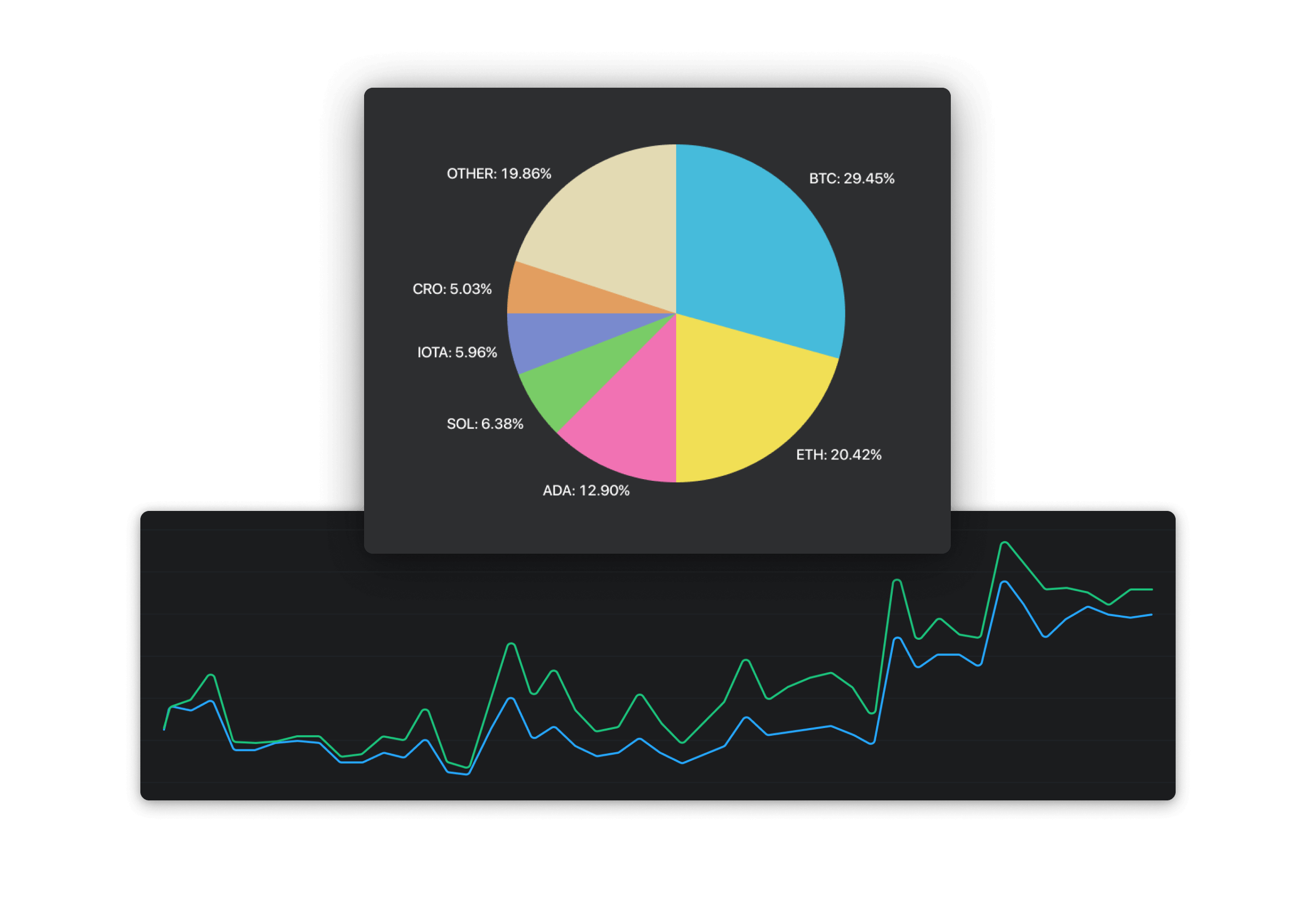 BEGINNER OR ADVANCED TRADERS
All your accounts in 1 place
If you are a beginner or advanced trader, you can easily combine all your accounts in 1 portfolio and know exactly what the value of your portfolio is.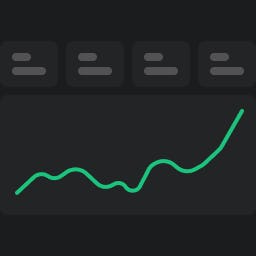 PROFESSIONAL TRADERS
Manage your clients portfolios
If you manage multiple portfolios for different clients, you will need to be able to quickly separate the assets per account.
Using the advanced filtering in the portfolio, you can easily separate the asset data per client. You can also combine multiple exchanges for the same client, to get an aggregated overview of the assets across multiple exchanges.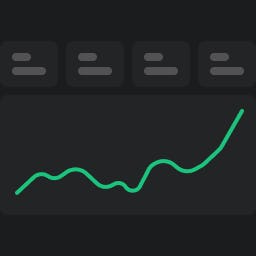 BEGINNER, ADVANCED and PROFESSIONAL TRADERS
Automatically fetch data from exchanges
Simply connect your API keys, and the system will automatically fetch the data from the exchanges. The system will check your assets several times per hour, or when trade activity is detected. This will get you a real-time overview of your assets. 
No more manual export and conversions in excel are required.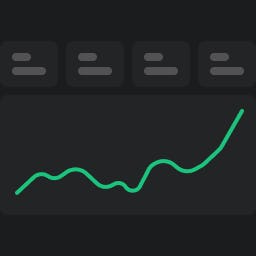 BEGINNER, ADVANCED and PROFESSIONAL TRADERS
Track your progress over time
Your portfolio value and asset distribution will change over time. The portfolio manager is equiped with charts to show you the growth over time. Quickly select the currency you wish to track your total value in or see the value of your top assets in a stacked chart.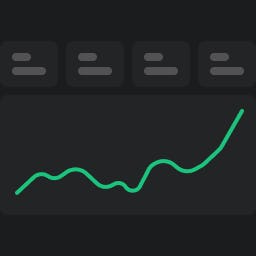 ADVANCED and PROFESSIONAL TRADERS
Asset distrubition chart
Know which assets are taking up the most value in your portfolio. This will allow you to quickly make rebalancing decisions to keep your portfolio healthy and diversified.