SIMPLEST BOT AVAILABLE
GRID Bot Trading
The GRID Bot allows you to make use of markets that move sideways in a predictable pattern. Grid bot will buy lower and sell higher, which makes a profit every time a buy and a sell pair is formed.
It's a simple and effective bot to get used to trading crypto currencies.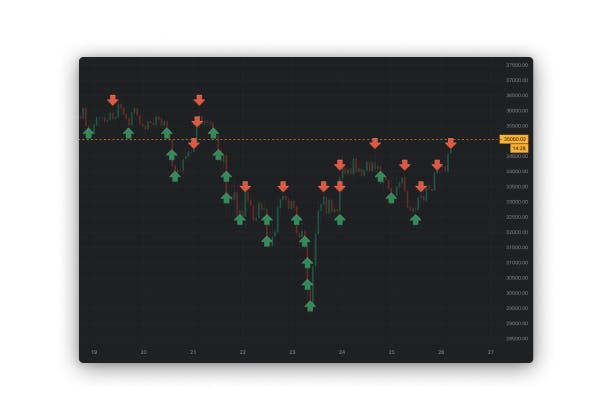 GRID Bot with Trailing Up and Down
Altrady GRID Bot For Beginners and Advanced Traders
BEGINNER, ADVANCED and PROFESSIONAL
Specify upper and lower bounds
Grid bots are by far the fastest to set up. You can set up your upper and lower price and specify how much you want to invest and how many orders you want.
After that, you just click start.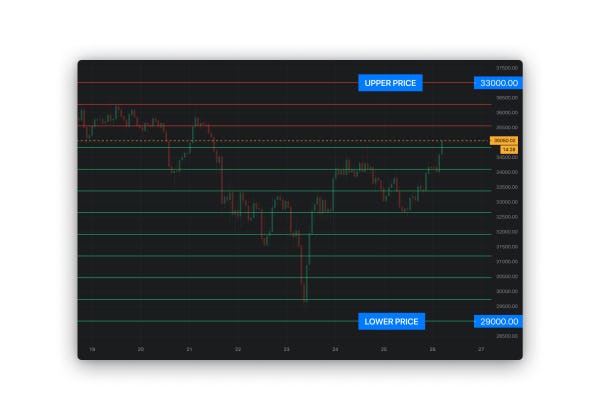 ADVANCED AND PROFESSIONAL
Trailing up and trailing down
Sometimes specifying the upper and lower price is not enough to follow the price action.
 You can easily enable trailing up and down, and the grid will automatically follow the price up or down.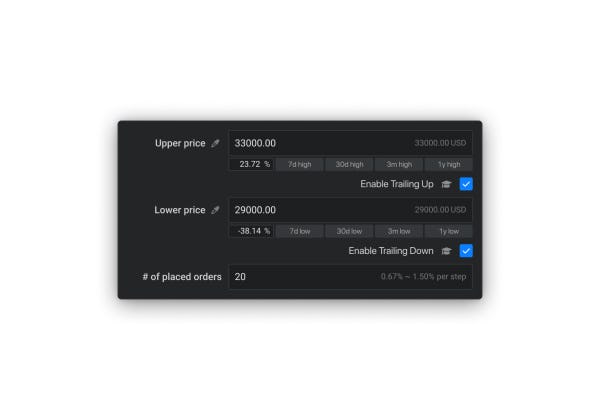 BEGINNER, ADVANCED AND PROFESSIONAL
Take profit and stop loss price
To be able to stop the grid bot when it moves out of the bounds, you can specify the take profit and stop-loss price. This will automatically cancel your grid bot and perform the requested action: Close orders, convert to the base currency or convert to quote currency.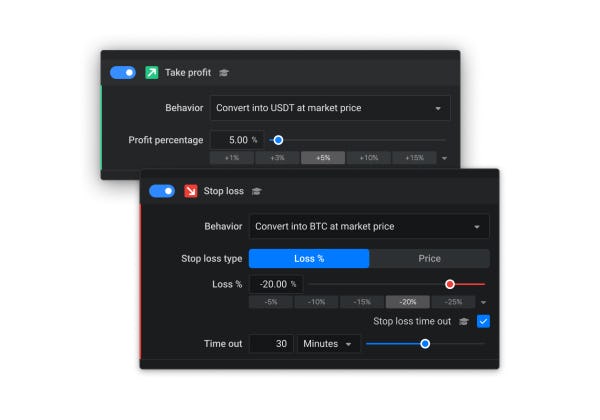 BEGINNER, ADVANCED AND PROFESSIONAL
Time based auto close
If you don't want the grid bot to run for a very long period of time, you can configure a timer. When the grid bot is running for your requested period of time, the bot will automatically close.
 You can specify if you want to keep both currencies, or if you want to convert to base or quote currency.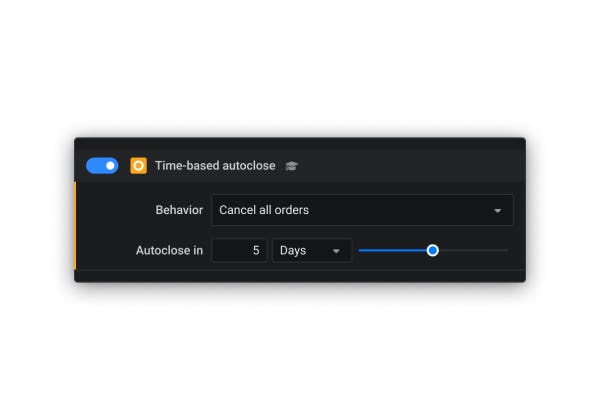 How To Setup A Grid Bot?
Grid Bot is great for both experienced and novice traders