Optimize your trading
Single platform to trade on multiple exchanges.
One way to trade on all your top crypto exchanges. No more learning curve for using a new crypto exchange and ability to use all the advanced features most exchanges don't offer.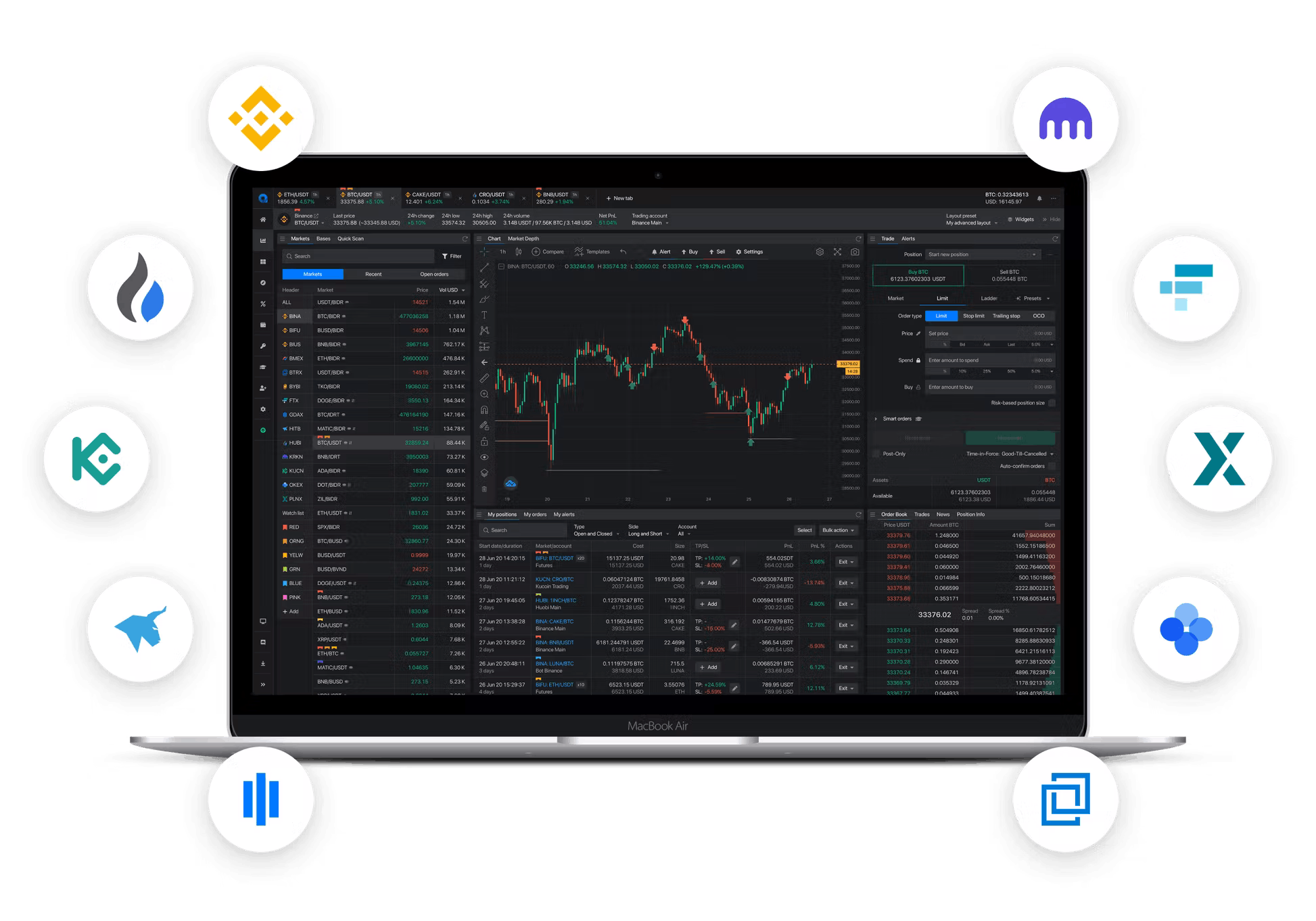 Get comfy.
One interface to trade on multiple exchanges.
Every exchange has its own unique trading terminal and feature set. We combined all of them into a single advanced terminal.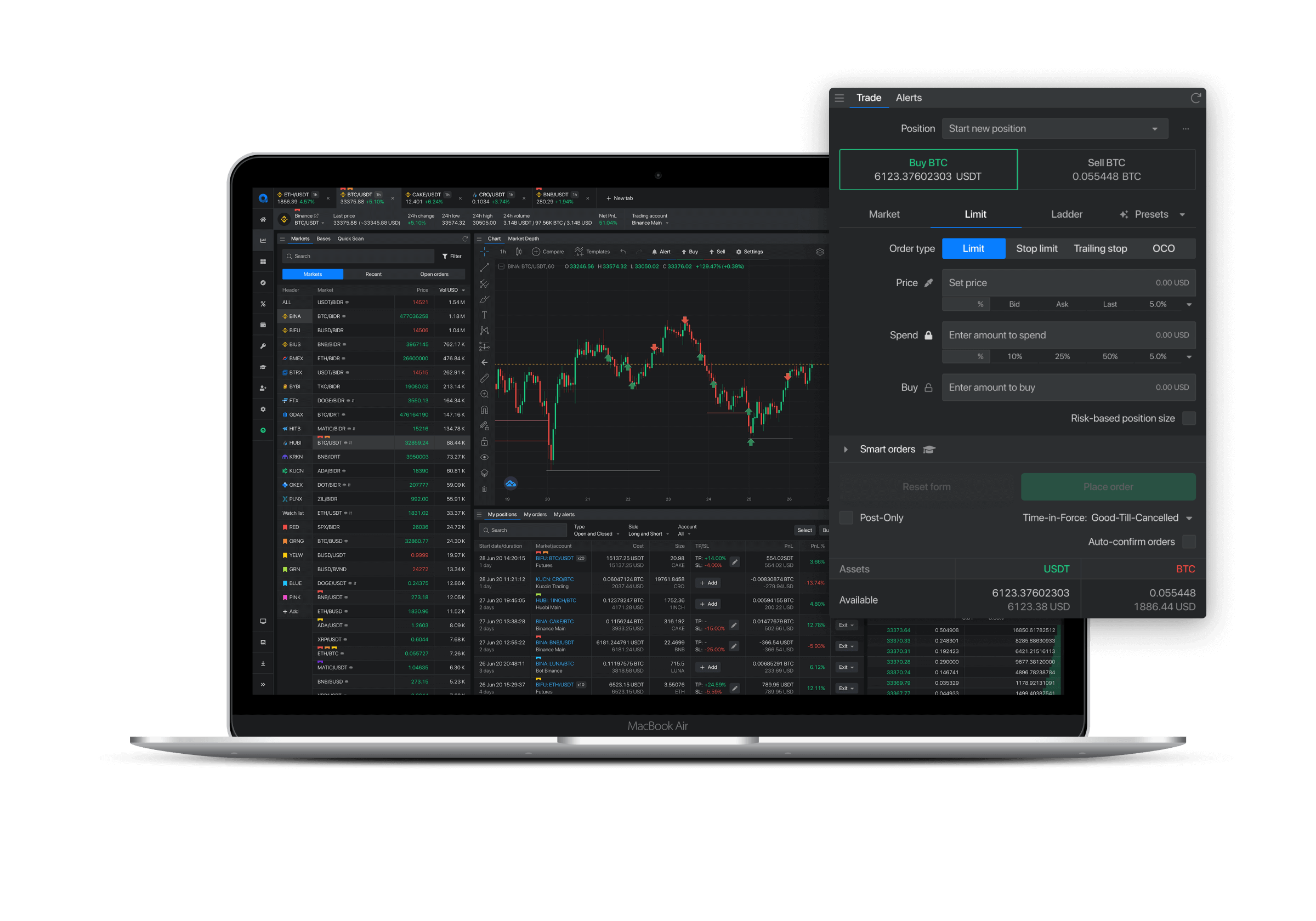 Enjoy the flexibility
Connect multiple accounts.
Instead of opening multiple browser windows or logging out and back into different accounts, just add them all into Altrady and switch between them instantly.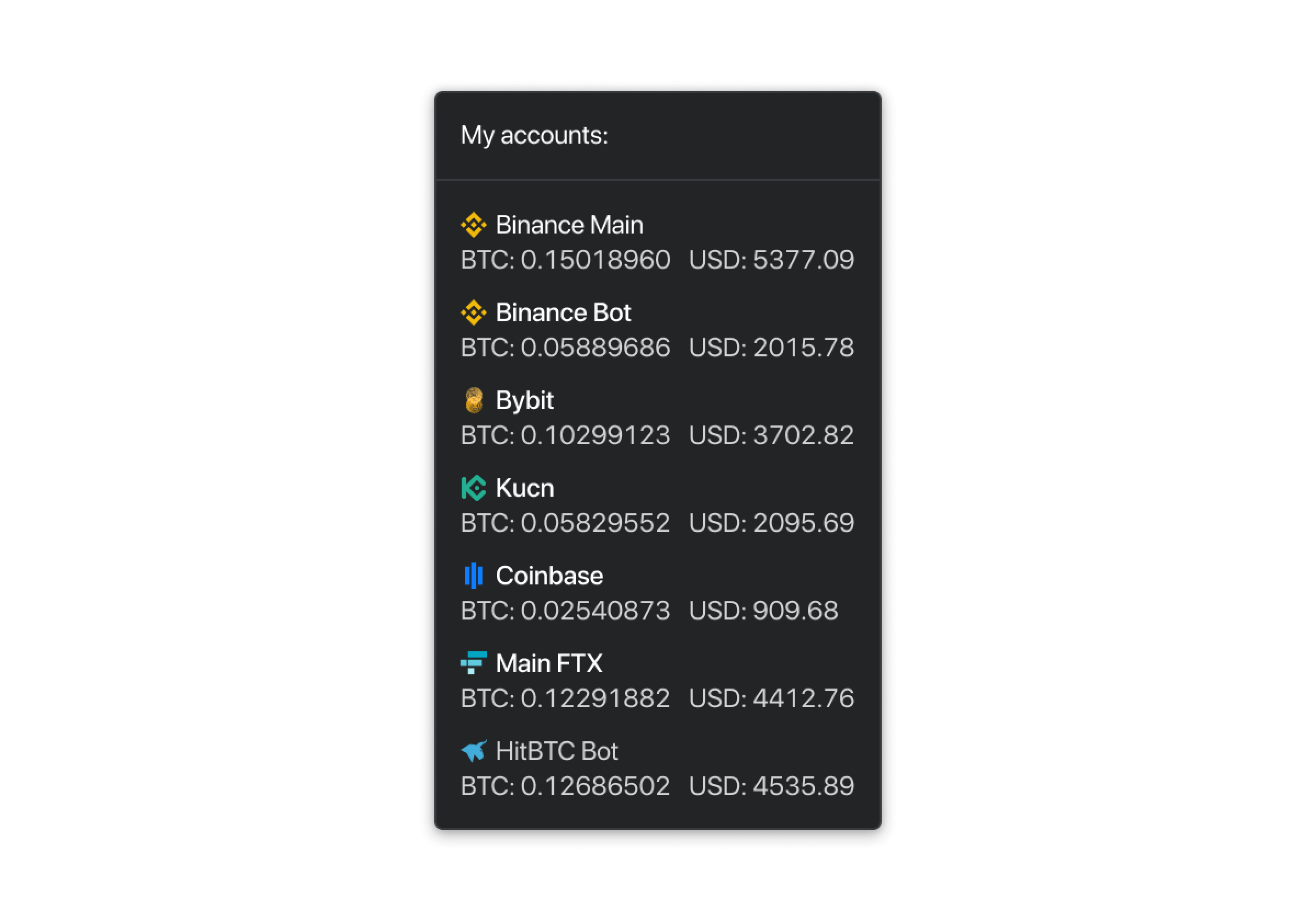 Protect your funds
Diversify assets across different exchanges.
It is not as common as it used to be, but nobody knows when one or another exchange might collapse due to hacker attack or some other shady activity. Keep your funds spread across multiple exchanges to reduce risks.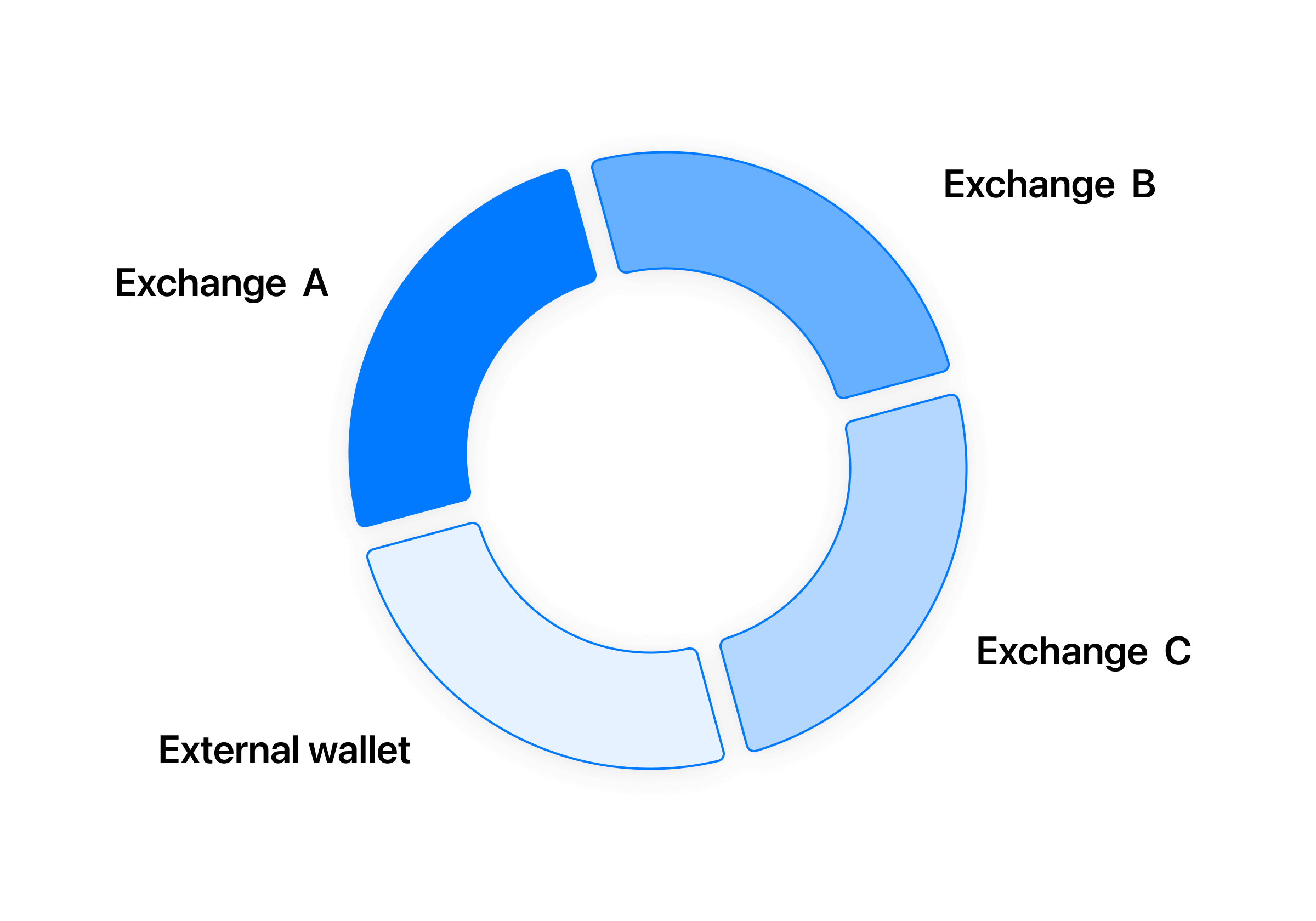 Stay on top of your progress
Track portfolio and profits on all added accounts.
After connecting your exchange account API keys, you can follow your portfolio and trading progress across all of them.
Combine multiple exchange accounts with these features
Level Up Now
Overwhelmed with the complexity of the cryptocurrency world? Bring your trading experience to another level with the power of cryptocurrency trading software Altrady, your best bitcoin trading platform choice