QUICK SCAN
Crypto Market Scanner
Use Quick Scan to find fast price changes on any market.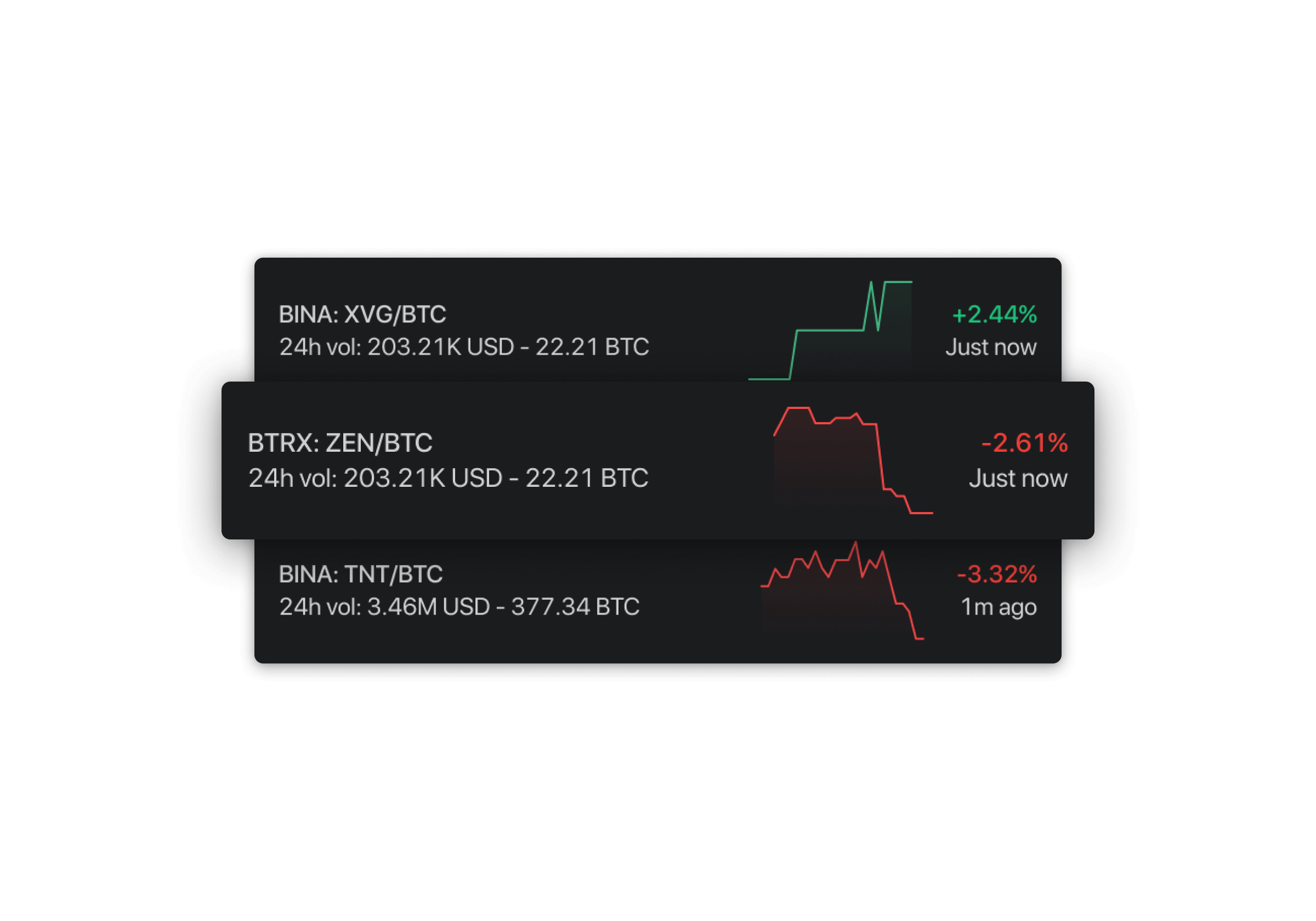 ADVANCED and PROFESSIONAL
Real time price movement alerts
Sometimes the market slows down a lot and it's hard to manually find good trading opportunities. Quick Scan works great even in slow market times. Get advantage of quick market price changes to build your account value.
Try Now
ADVANCED and PROFESSIONAL
Quick market preview
When an alert comes in, you will see it in the list.
The alert will show you a quick preview of the last hour, to quickly determine if the signal is worth investigating.
Try Now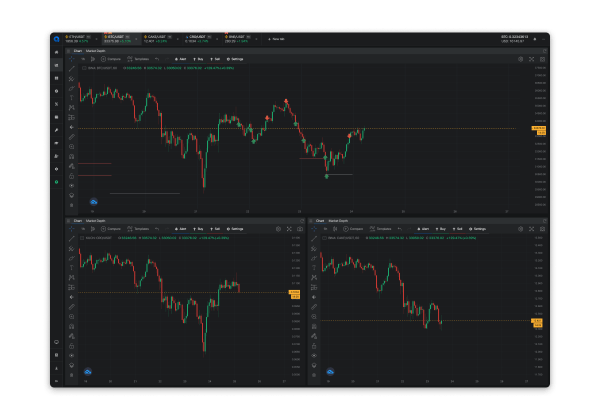 Level Up Now
Overwhelmed with the complexity of the cryptocurrency world? Bring your trading experience to another level with the power of cryptocurrency trading software Altrady, your best bitcoin trading platform choice