Buy and Sell with ease.
Trading features
Enjoy the power and simplicity of Altrady, saving your precious time.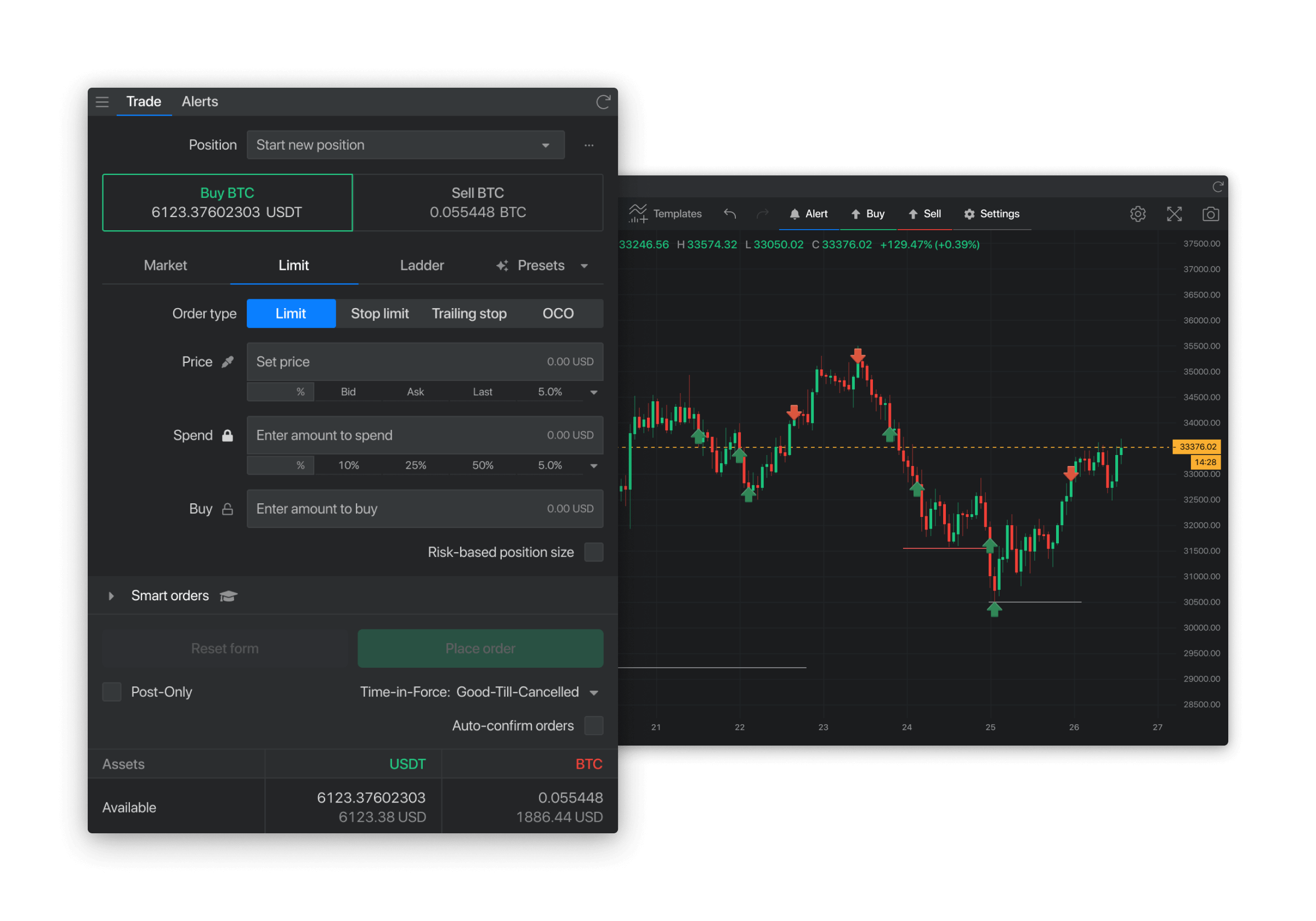 Trading. fast and easy
The most advanced trading form
Altrady's trading form makes your order creation effortless. Enjoy the most advanced yet simple way of creating your trades.
Create presets to easily repeat your most used strategies across all markets.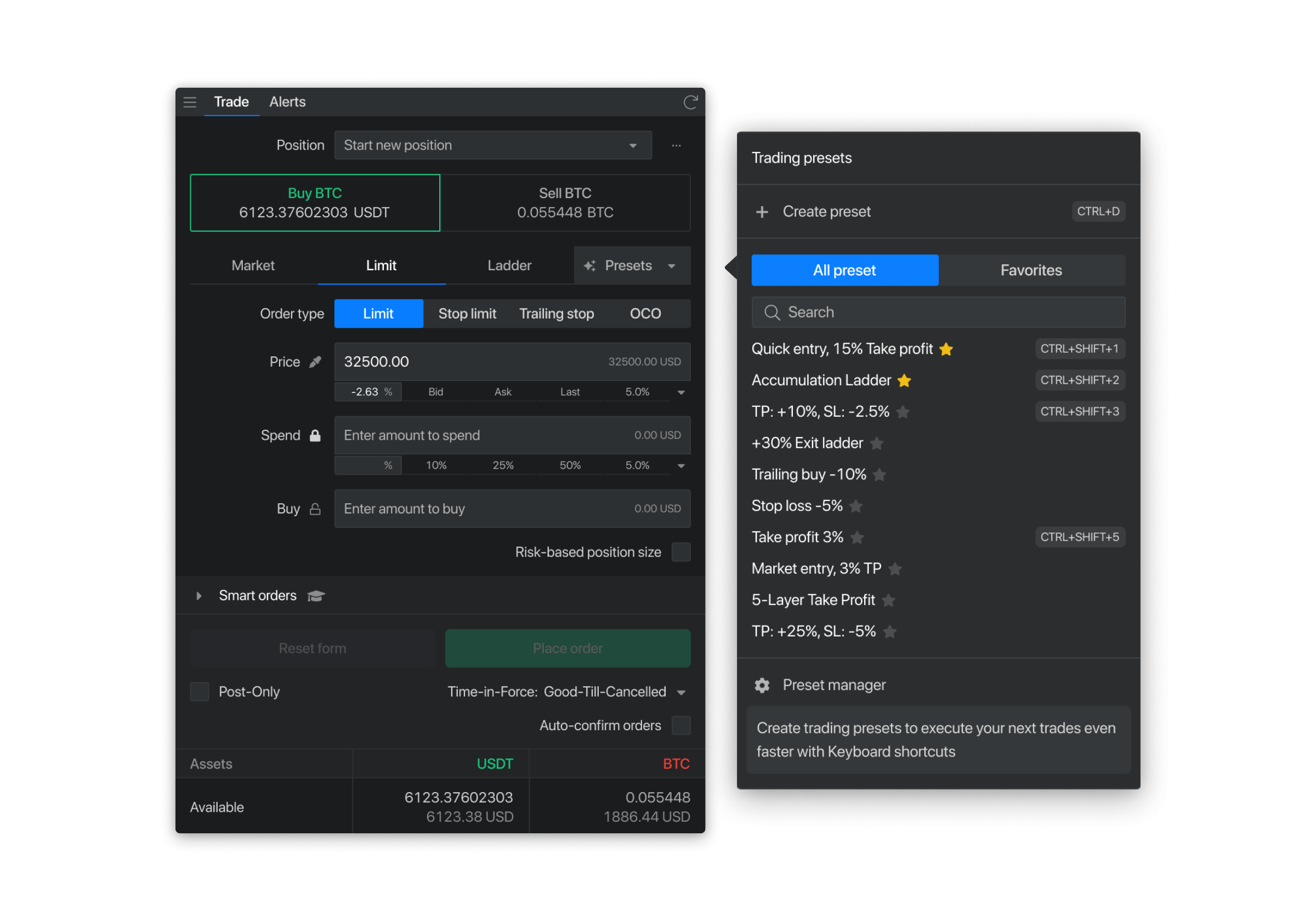 Visual is the new normal.
The modern way to trade
You can forget about remembering prices and manually entering them into the trading form. Just use the picker to select your price directly from the chart.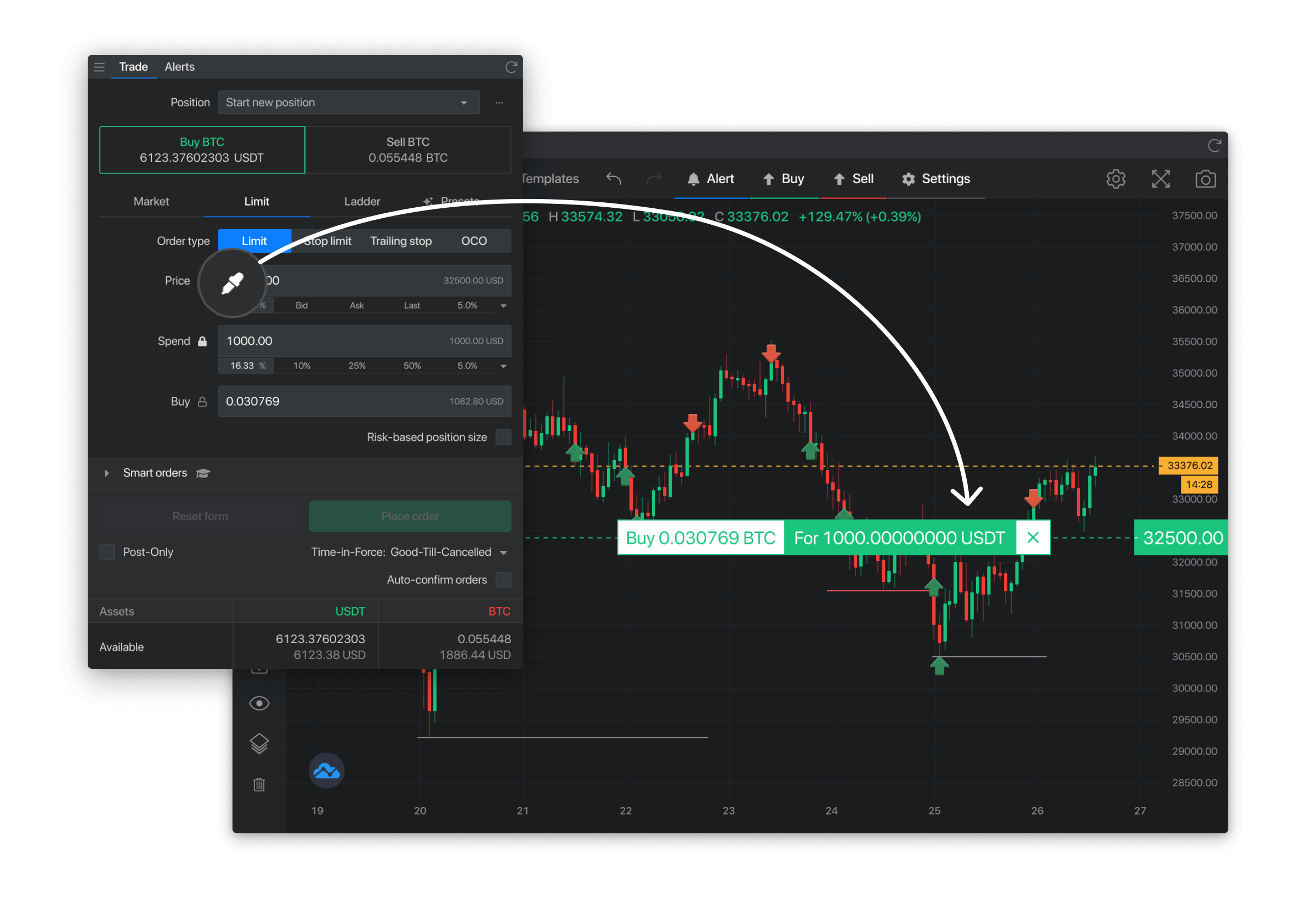 Control the action
Drag open orders to edit
No need to cancel the order and then recreate it with the new price. Just click on the open order and adjust the price. Altrady will take care of the rest.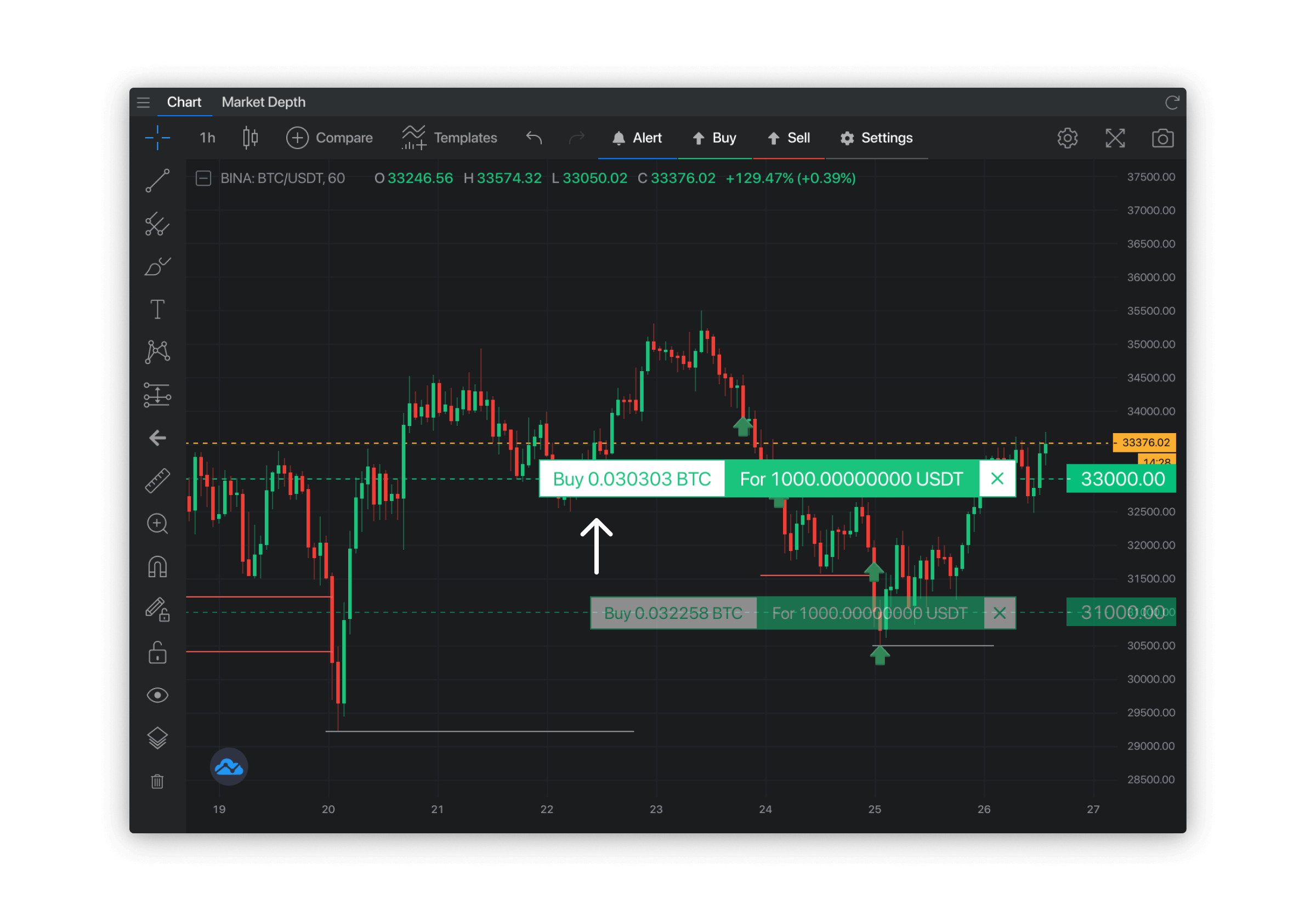 a Simple way to analyze
Your past trades are easy to see, right on the chart
Why would you look at big tables of trades when you can just see them all right on the chart?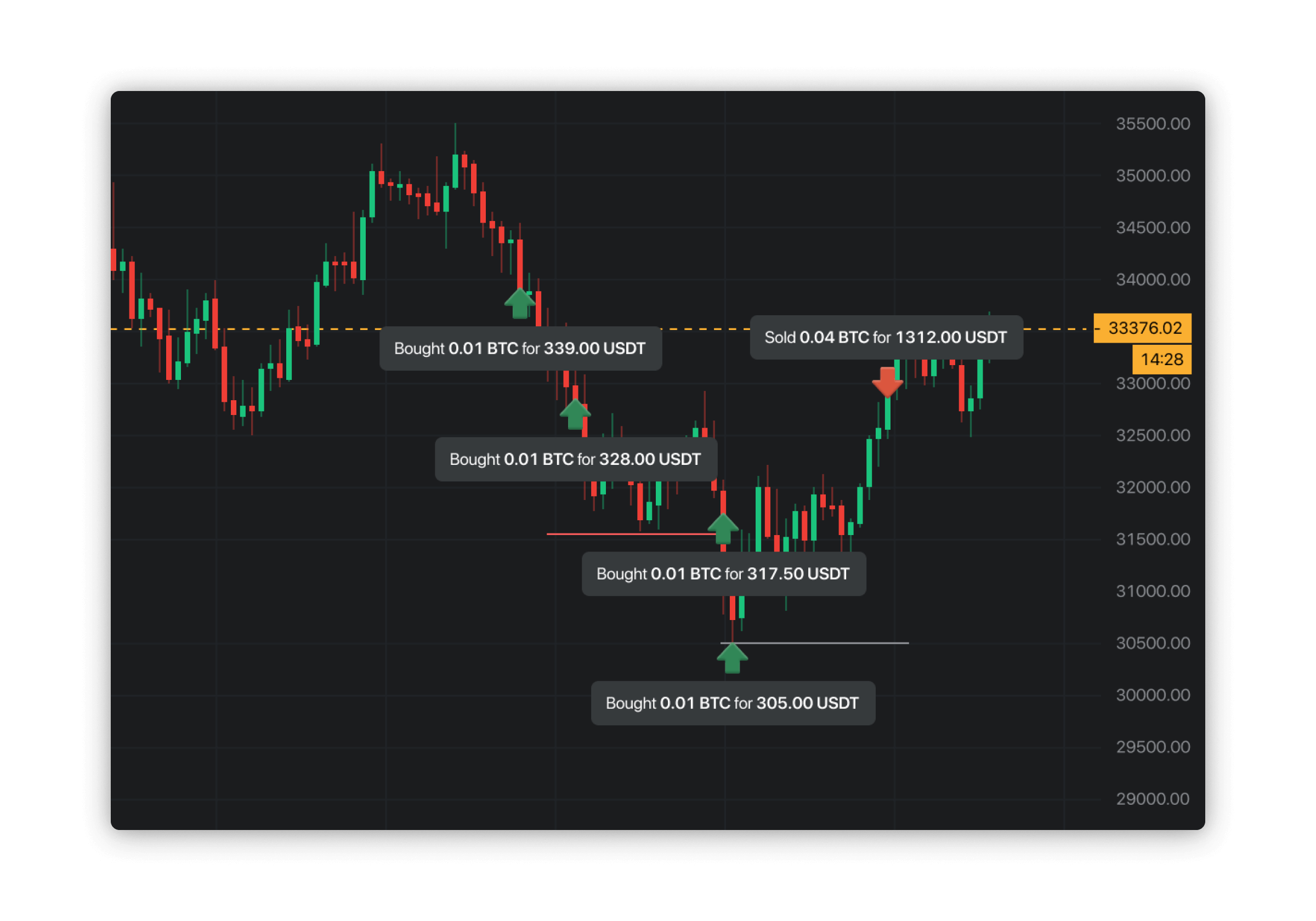 Use trading with other features
Level Up Now
Overwhelmed with the complexity of the cryptocurrency world? Bring your trading experience to another level with the power of cryptocurrency trading software Altrady, your best bitcoin trading platform choice