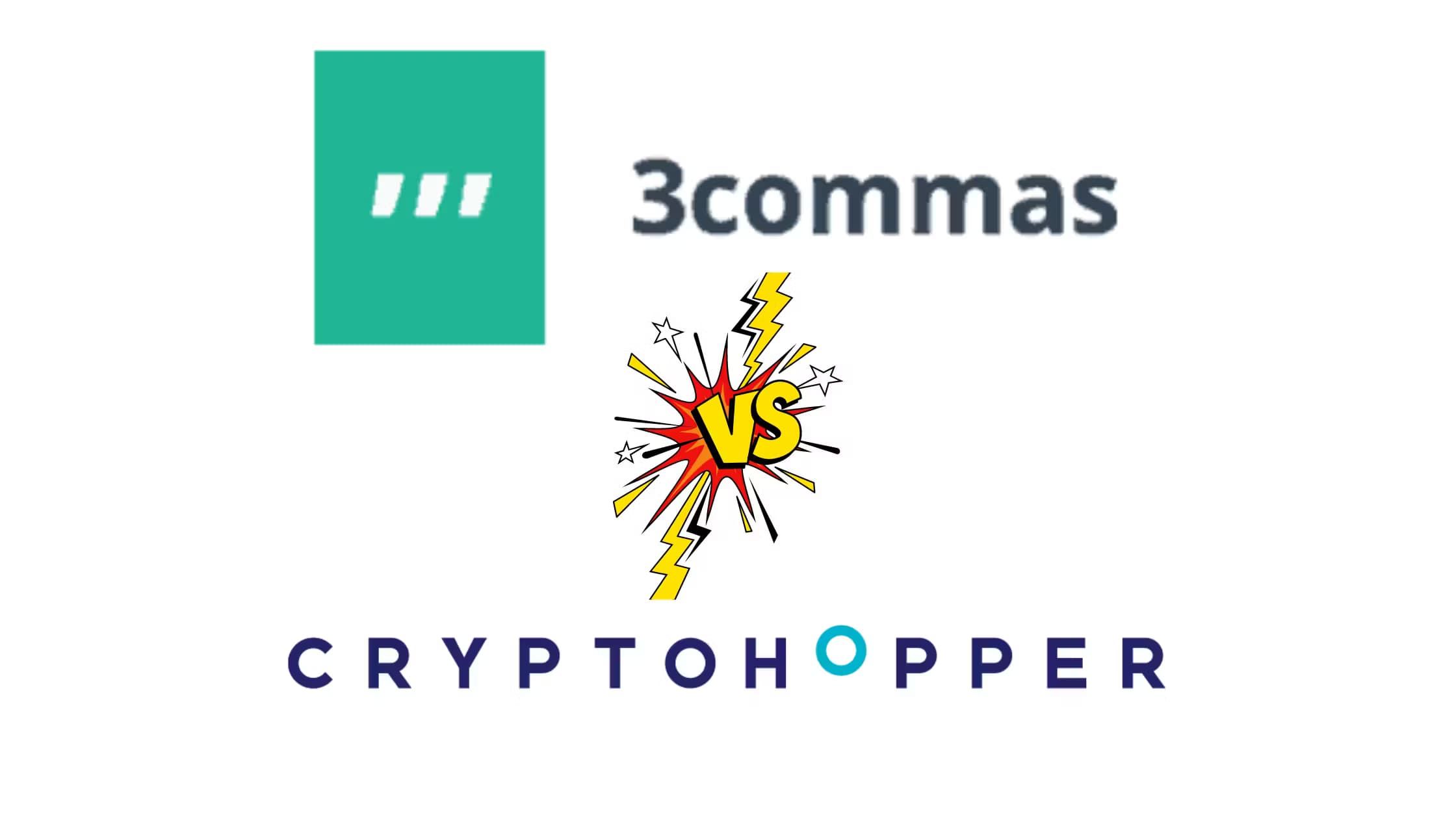 Author: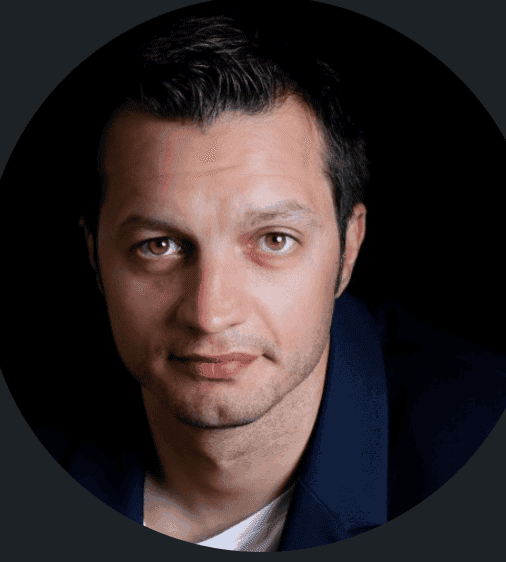 Catalin
Published On:
May 4, 2023
13 min
3Commas Vs CryptoHopper: An Inclusive Comparison of Two Popular Trading Bots
Bots are taking over the trading world by storm and for a good reason. They offer a sigh of relief for traders who are tired of manually entering and exit trades. Bots can also automate the entire process from start to finish, allowing traders to focus on other things.
Looking for a bot to trade on your behalf? In this post, we'll compare 3Commas and CryptoHopper, two of the most popular bots on the market. We'll review features, pricing, pros and cons, and more to help you decide which is right.
3Commas Vs CryptoHopper: An Overview
3Commas
3Commas is a cutting-edge cryptocurrency trading platform that offers users a suite of tools to make the most out of their trading experience. With 3Commas, users can trade on multiple exchanges, set up automated trading bots, and track their portfolio performance in real-time. The platform also offers a unique trailing stop loss feature that helps users minimize their losses and maximize their profits.
Additionally, 3Commas is a compelling and user-friendly platform perfect for novice and experienced traders. 3Commas is revolutionizing how people trade by making it easy for even those with no technical background or finance knowledge. The automation tools allow you to optimize your trades on a web browser or through their mobile app.
All while following various customizable indicators to help make educated decisions about when prices reach certain levels (like alarms). With this impressive feature alone, 3comma's Smart Trade Terminal has won over investors worldwide, looking forward to finally having access without hassle to what they need from investing, including accessibility.
The 3Commas Trading bots are the perfect way to invest your money without having any worries about it. You can choose how much risk you want when is best for trading in specific markets and, all, based on what kind of skillset or goal set out ahead. A good alternative for 3commas is Altrady, a multi-exchange crypto trading platform. Altrady provides several types of bots, including DCA Bot, GRID Bot, QFL Bot and Signal Bot.
The bot provides traders with a variety of options including pre-built ones tailored towards beginners while also giving experienced players some useful tools too. This platform offers great statistics alongside tracking one's performance which makes its versatility undeniable.
See Why Altrady Might Be a Better Option
CryptoHopper
CryptoHopper is a cloud-based platform that allows you to trade cryptocurrencies automatically. It connects to your exchange account and places trades on your behalf, following your instructions through its configurable trading strategies. You can also set up CryptoHopper to trade automatically 24/7, even when you're asleep or away from your computer.
CryptoHopper's founding brothers, Ruud and Pim Feltkamp, are experts in software development with decades of combined experience. They started their company to make cryptocurrency accessible for everyone regardless of whether they know about it.
The whole team has backgrounds ranging from web infrastructure to front-end coding. So, this project handles nothing too complex, making CryptoHopper useful for beginners because you don't need a high-level skill set to make profits through this platform.
The platform offers a free trial, so you can try it out before deciding whether to subscribe. CryptoHopper is suitable for experienced traders and those new to the crypto market, as it is relatively easy to set up and use. The platform's key features include a user-friendly interface, backtesting, paper trading, and the ability to trade on multiple exchanges simultaneously.
With several features that allow users to customize their trading strategies, including stop-loss and trailing stops, the ability to trade on multiple exchanges simultaneously at once with an app for Android & iOS devices available as well. With tutorials, blog posts written by experts in this field, and even backtesting capabilities, if you're feeling adventurous CryptoHopper, has got your needs covered.
| Quick Summary | 3Commas | CryptoHopper |
| --- | --- | --- |
| Company Location | Canada | Netherlands |
| Founding Year | 2017 | 2017 |
| Supported Exchanges | 23 | 11 |
| Free trial period | 3 days for Pro | 7 days for Starter |
| Cloud-Based | Yes | Yes |
| Automated trading | Yes | Yes |
| Backtesting | Yes | Yes |
| Social trading | Yes | Yes |
| Mobile app | Yes | Yes |
| Day/night interface | Yes | Yes |
| Partnership program | Yes | No |
3Commas Vs CryptoHopper: Features Comparison
3Commas
3commas is a great option for those who want an easy way to get their content out without technical knowledge. Their bots require only one or two parameters from the user, which makes it simple and quick. Here are some prominent features of 3Commas:
One of the best things about 3Commas is its ability to execute smart trades. With its proprietary algorithm, 3Commas can identify profitable trade opportunities and run them automatically. You don't have to be an expert trader to make money with 3Commas. All you need to do is set up your bot and let it work for you.
The bot allows users to trade automatically on various exchanges, including Binance, Bitfinex, and Kraken. The auto trading bot is easy to use and can be customized to suit the needs of each user. For example, users can select the pairs that they want to trade, set up their trading strategies, and select the amount of capital that they are willing to risk. The auto trading bot also has a stop-loss feature that helps to protect users' capital in the event of a sharp market downturn.
The Composite Bot tool on 3Commas is an innovative way to trade. This is an excellent tool for anyone looking to trade multiple pairs or to take advantage of more complex trading strategies. This is a massive advantage over traditional bots, allowing you to trade only one pair at a time. The Composite Bot tool also has a very user-friendly interface, making it easy to set up and use.
3 Commas is a trading platform where traders can purchase exclusive signals to help them make more informed decisions when buying and selling cryptocurrency. The company has one of the largest marketplaces for these types of services, which means plenty is available at every price point- from free trials up to several hundred dollars per month or even higher if you're looking specifically towards technical analysis with your investments.
The interface is probably one of the best you can have for manual traders in crypto. It has everything. Split targets and stop losses are automatically calculated based on your configuration settings to track what's happening with market fluctuations. It also provides an opportunity to gain profits when they're low or buy them at higher prices before everyone else does.
CryptoHopper
Have you ever wished that your crypto investments were more hands-on? Well, the CryptoHopper platform can help with this. It's an automated investing system allowing users to set up buying and selling parameters on any major exchanges in just minutes. Here are a few of its features you can have:
CryptoHopper has a reserved funds tool that lets you set aside specific amounts of tokens to save up for when trades are made. This may or may not be useful depending on your trading style, but it's still nice to have this available as an option.
CryptoHopper is a platform that automates the scalping process and will take care of your trading. You can set parameters such as how much to invest when it should happen (on whether or not patterns exist), and what type of orders are used in conjunction with this strategy, whatever suits you best.
CryptoHopper is the perfect tool for traders who want to take advantage of market movement. With easy-to-use triggers, you can set up trades when it moves in your favor and make money off any tokens supported by CryptoHopper.
To sell a token short, you need to know when the market will turn. CryptoHopper has created an innovative way for traders with this knowledge can make lots of money by selling their tokens before they fall too far. You set up your position like usual and then hit a trigger point. If it's met or exceeded, that means one thing: profit time has arrived.
When you're confident in a move in your favor, it can be smart to use an order that adjusts itself based on market conditions so there's no chance for loss. A trailing stop-loss will do this automatically, and CryptoHopper offers them as standard features on their platform.
CryptoHopper will be at every exchange, all the time, waiting for you to tell it when your buy or sell orders should go live. It's an excellent way for traders who can't trade full-time but still want access to their trading strategy without being physically present outside of work.
3Commas Vs CryptoHopper: User Friendliness
3Commas is by far the most user-friendly crypto trading bot today. They offer an extensive and well-designed set of training materials, making it easy for even beginners to start using their software.
CryptoHopper, on the other hand, offers very little in the way of documentation or support. This can be frustrating for users unfamiliar with technical trading concepts. In addition, CryptoHopper's user interface is much less intuitive than 3Commas'. As a result, 3Commas is the clear winner regarding user-friendliness.
3Commas Vs CryptoHopper: Customer Support
They're both great! On the one hand, 3Commas has a live chat feature that allows you to contact a support representative immediately. CryptoHopper also offers live chat, but its representatives are often unavailable. On the other hand, CryptoHopper provides a comprehensive FAQ section that covers everything from account setup to using the software.
3Commas also has an FAQ section, but it's not nearly as comprehensive. In terms of responsiveness, both companies are excellent. We always received a response from 3Commas within 24 hours, and CryptoHopper usually responded within a few hours. Overall, both companies offer excellent customer support.
3Commas Vs CryptoHopper: Security
When it comes to security, both 3Commas and CryptoHopper are rock-solid choices. 3Commas uses two-factor authentication and encrypted connections to keep your account safe, while CryptoHopper employs industry-standard security measures like SSL encryption. However, when it comes to the safety of your funds, CryptoHopper has the edge. CryptoHopper stores all user funds in cold storage wallets, which are offline and virtually impossible to hack.
Additionally, CryptoHopper offers insurance protection for all user accounts. So, if your account is hacked or your funds are stolen, you'll be reimbursed in full. As a result, CryptoHopper is the clear choice for anyone looking for the highest level of security for their crypto trading account.
3Commas Vs CryptoHopper: Trade Automation
3Commas is the ultimate destination for traders who want to automate their investing. The site offers an expansive library of bots that can be configured with countless settings and triggers, including indicators or other inputs into your trading process - all without sacrificing power user versatility.
Unlike other bots, CryptoHopper focuses on individual trading pairs rather than treating them all as one big strategy. This allows for more precise control and lessens strain when setting up your strategies over time because you only have two different settings.
Whether or not it's profitable is based on specific market conditions, along with how much money we want to spend per coin if there isn't anything else going through our minds. CryptoHopper, an advanced trading crypto app, is an excellent tool for experienced traders who can devote their time to managing complex strategies. However, it may be too much work if you're starting out with trading and don't have enough patience or expertise yet.
3Commas Vs CryptoHopper: Pricing
The 3commas platform is one of the only ones in crypto trading that offers a free trial for their pro plan. They have three different plans, starting with the starter package at $22 per month which includes errors and cancelations notifications as well as unlimited trades on any single exchange during your period membership - perfect if you want to test out how it feels without risking too much money.
For $37 USD per month, 3commas gives you everything from the Starter Package and adds access to simple bots as well as personal signals provided by Trading View. The Pro package is a little more expensive at 75$ however it includes both complex or Bitmex based trading software with full portfolio management capabilities which are perfect for experienced traders.
CryptoHopper has three different pricing plans to fit your trading needs. The Pioneer plan is free for 7 days so you can try it out before making a decision on what tier works best. You can get started with the Explorer package for $19 per month. This plan will give you 80 positions from 15 tokens, the technical analysis applied every 10 minutes, and 2 triggers set up in your account.
Starting off with the Adventure package, which costs $49 per month. This plan boosts your trading opportunities to 200 and lets you trade in 50 different tokens from 7 Different markets through technical analysis applied every 5 minutes as well. CryptoHopper's top-of-the-line package, Hero Hopper gives you 500 positions to trade 75 tokens with 10 triggers and receive technical analysis every 2 minutes.
3Commas Vs CryptoHopper: Pros & Cons
PROS of 3Commas
Allows you to trade on multiple exchanges simultaneously. 
Ability to set up your own custom trading bot. 
Can help you manage your portfolio more effectively. 
You can back-test your trading strategies.
Can paper trade to test out your strategies. 
CONS of 3Commas
It can be relatively expensive. 
Customer support is not always the best. 
PROS of CryptoHopper:
Easy to use even for those who are new to the world of crypto trading.
Offers features like pre-made strategies, backtesting, trailing stop losses, and more.
Has a built-in arbitrage bot.
The platform is always up-to-date.
Customer support is excellent and is always willing to help.
CONS of CryptoHopper:
The monthly subscription fee can be quite expensive for some people. 
Connected with very few exchanges.
3Commas Vs CryptoHopper: FAQs
Which service is better for beginners?
This is a difficult question to answer as it depends on the individual. Some people may find 3Commas more user-friendly because of its many features and customization options. Others may find CryptoHopper more user-friendly because of its simplicity. Ultimately, it comes down to personal preference.
Which service is more popular?
3Commas is more popular than CryptoHopper. However, CryptoHopper is gaining popularity rapidly and may eventually overtake 3Commas in terms of the user base.
Which service is more reliable?
Both services are very reliable. However, 3Commas has been around for longer and has a more established reputation.
What are the main differences between 3Commas and CryptoHopper?
3Commas is a more traditional trading platform that offers more features and customization options than CryptoHopper. CryptoHopper is newer and simpler but does not offer as many features.
Conclusion: Which One Should Be Your Choice?
There is no clear winner when it comes to 3Commas vs CryptoHopper. Both have their pros and cons, and it really depends on your individual needs and preferences as to which one would be the better choice for you. If you are looking for an automated bot that will do all the work for you, then CryptoHopper is probably the better option. However, if you want more control over your trades and investments, then 3Commas might be a better fit. Whichever platform you choose, make sure that you do your own research and always practice risk management to protect your capital.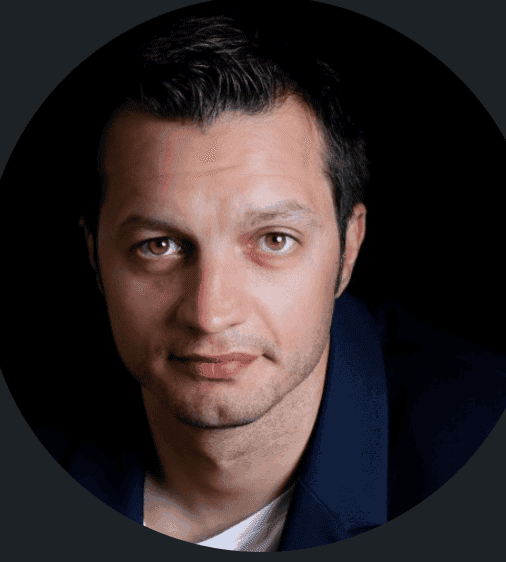 Catalin
Catalin is the co-founder of Altrady. With a background in Marketing, Business Development & Software Development. With more than 15 years of experience working in Startups or large corporations.

Related Articles